For the less-enlightened ones, a man-child is exactly what the name suggests. A grown man (probably with six packs if he's in Bollywood) who stubbornly refuses to adult. He's immature, does kiddish things to get attention, and as for responsibility, well, what's that? 
A man-child is cocky, loves to fool around and might seem interesting because of his easy-breezy approach towards life. But shit gets real when you have to deal with one on a regular basis. And when it comes to Bollywood, it doesn't look like they understand that.
Sushant Singh Rajput and Kriti Sanon-starrer Raabta released today. This one is a fantasy film with a constant back and forth between the past and present held together with some really lazy writing. 
While it is hard to move over the not-so-woke writing, it is Sushant's character's man-child syndrome that REALLY makes you question your decision to spend ₹300 on the ticket.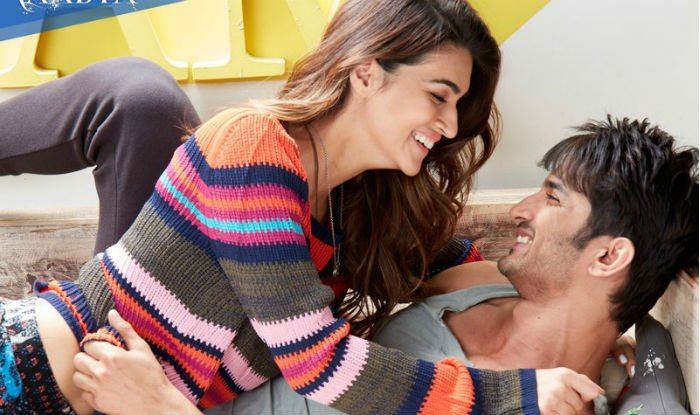 Sushant's character, Shiv, is a banker hailing from Amritsar (no points for guessing that he fits all the Punjabi stereotypes) who moves to Budapest for work. He works in a posh office, with his own cabin which makes us believe that he has a fancy job. And still for some reason, his pride lies in the number of women he has slept with. 
When he isn't busy talking about how to take that number up to 100, he is busy being a kid let loose on a sugar rush. And you know what the saddest part is? That this isn't the first time Bollywood has thrown a man with the mental tendencies of a toddler in our faces!
Sushant Singh Rajput joins Bollywood's man-child club with Raabta.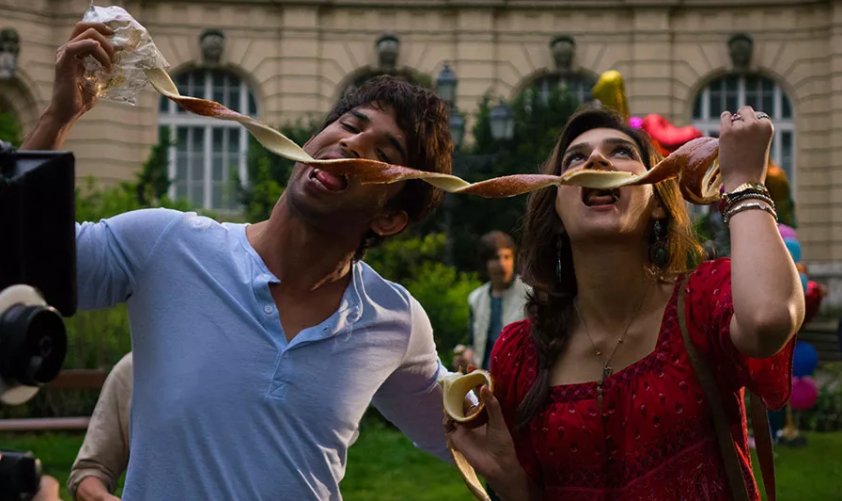 This brings me to the character that demands the first chapter coverage in Bollywood man-child club's journal – Ayan (Ranbir Kapoor) from Ae Dil Hai Mushkil. This guy ticks off every requirement that the man-child rule book has. 
From being a 'player' to practicing his life's mantra of Ae Responsibility Hai Mushkil, Ayan managed to irritate the life out of many who watched the film. 
Even a simple word like 'no' was too difficult for man-child Ayan to process. And while Sushant in Raabta is probably at the mental age of 10, Ayan was the kid who is 2 with his birth certificate claiming 5. 
I don't understand how the audience is supposed to relate with these 'oh-so-real' characters? We do end up meeting such people in real life, but it doesn't take long for us to eliminate them from our social zone too.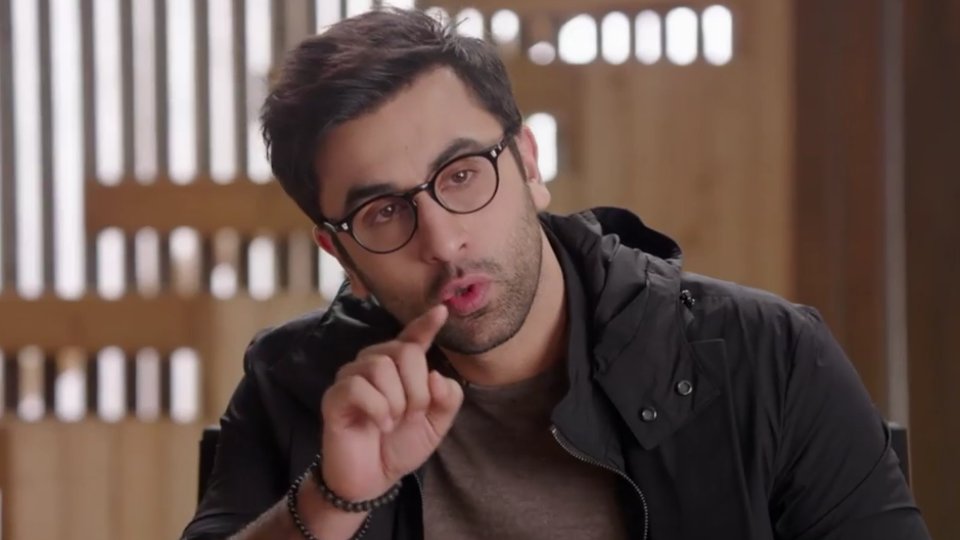 Following leader Ayan was Badri from Badrinath Ki Dulhania. Badri was the entitled son of a rich-conservative man hailing from a small town. But did that help his mental capacity to develop? Obviously not!
Now replace Varun's Badri with Ranveer's Dharam from Befikre and you'll realize that they're the same people. 
Their accents, dressing sense, sensibilities and regions differ, but their personalities are exactly the same. You know who else shares that personality? Your 9-year-old nephew.
And while I can vouch for the childishness of the aforementioned characters, I'm just going to go with the film reviewers' word on Arjun Kapoor's character in Half Girlfriend. The unifying thought being that he was a man-child coming from village area!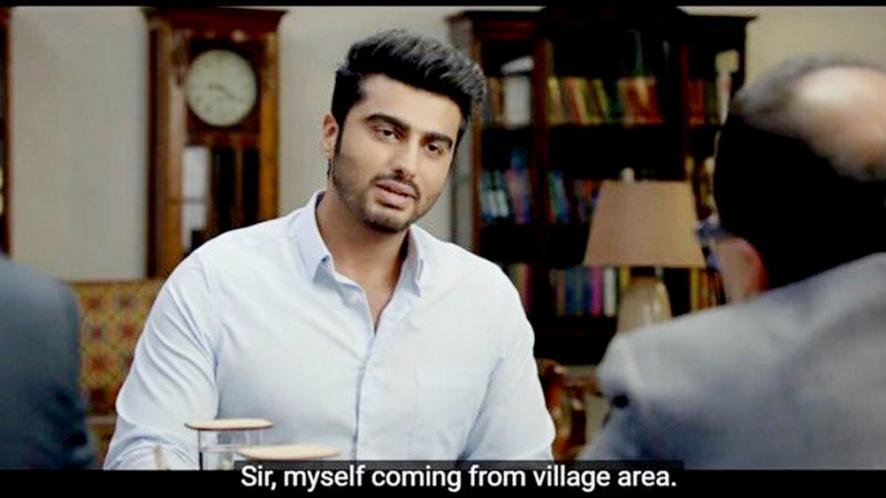 This brings me to the argument as to where is Bollywood heading with the depiction of its male characters? 
While there sure is progress in the way our films are redefining the notion of 'mard' by showing the vulnerable sides of a man on screen, their rising fascination with depicting them as overgrown children is plain annoying. 
One doesn't have to behave like a 5-year-old to come across as fun. There's a fine line between being fun and being cocky and these characters fall in the latter category.
A conventional Bollywood love story starts off with some comedy, moves to separation and tragedy, and finally a happily ever after, post the climax. However cliched this progression of plot may be, at least it progresses. But when it comes to the man-child character, he's just stuck where he started. There is hardly any character arch. And to be honest, for the viewers, it gets very difficult to take a character like that seriously when they go through heartbreaks towards the end of the film.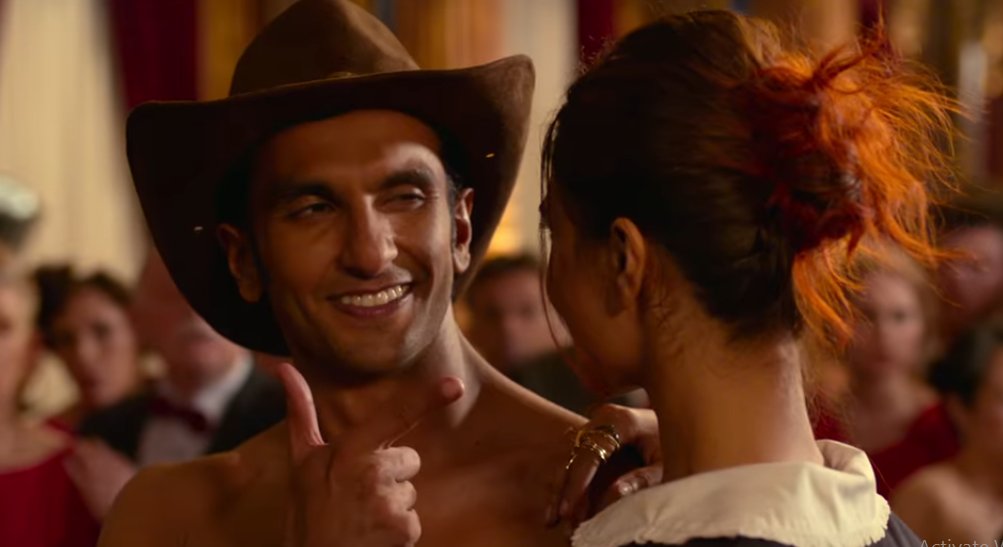 From the angry young man to the intense aashiq to the man-child, it seems like Bollywood is going somewhere, but that 'somewhere' doesn't look too promising.
So can we please have adult-looking human beings behaving like regular adult-looking human beings? 
And as far as I am concerned, every time I watch a film with a man-child in the lead, my mother's words echo in my head: 'bachpan mein do chhittar lagaye hote, toh aaj yeh haal na hota.'