When it comes to movies, 2016 was full of surprises. 
While some films were good, others were majorly bad. However, unlike Bollywood, it was the regional movie industries that managed to catch the audience's attention in a big way. 
Hindi movies may have given us films like Housefull 3 and Rock On 2, but regional cinema was regularly churning out great content, one film after another. 
Marathi cinema, in particular, gave us some truly memorable films, this year. From record-breaking collections to striking performances by veteran actors, the Marathi film palate had it all. 
Here are 10 best films that the Marathi film industry gave us this year:
The big reveal of this year was a small-budget, regional film that floored the audience with its gripping story-line and phenomenal performances. 
Sairat broke all records and majorly paved a way for Marathi cinema in the light of mainstream things. A story about love and struggles in a caste-obsessed society, Sairat deserved every bit of acclaim that it received.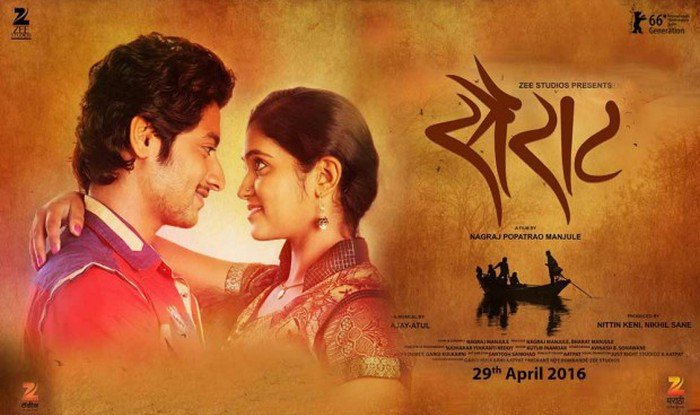 2. Astu – So Be It
If you thought that Dear Zindagi was the only film that spoke about mental health, then wait till you watch Astu- So Be It! 
The film puts across the story of a man suffering from Alzheimer's, who goes missing. The film delves into the over-exploited theme of relationships but does it in a way that is pleasant and leaves you with a stirring social message too.
3. Natsamrat
It isn't unknown for theatre artists to strive for their due credit in a country where film actors take all the limelight. But here's a story that goes beyond that. 
A famous theatre actor retires only to discover the downside of his post-fame life. He even has to deal with estrangement and dishonor from his own children. 
Nana Patekar plays the protagonist in this tragic tale and he's magical.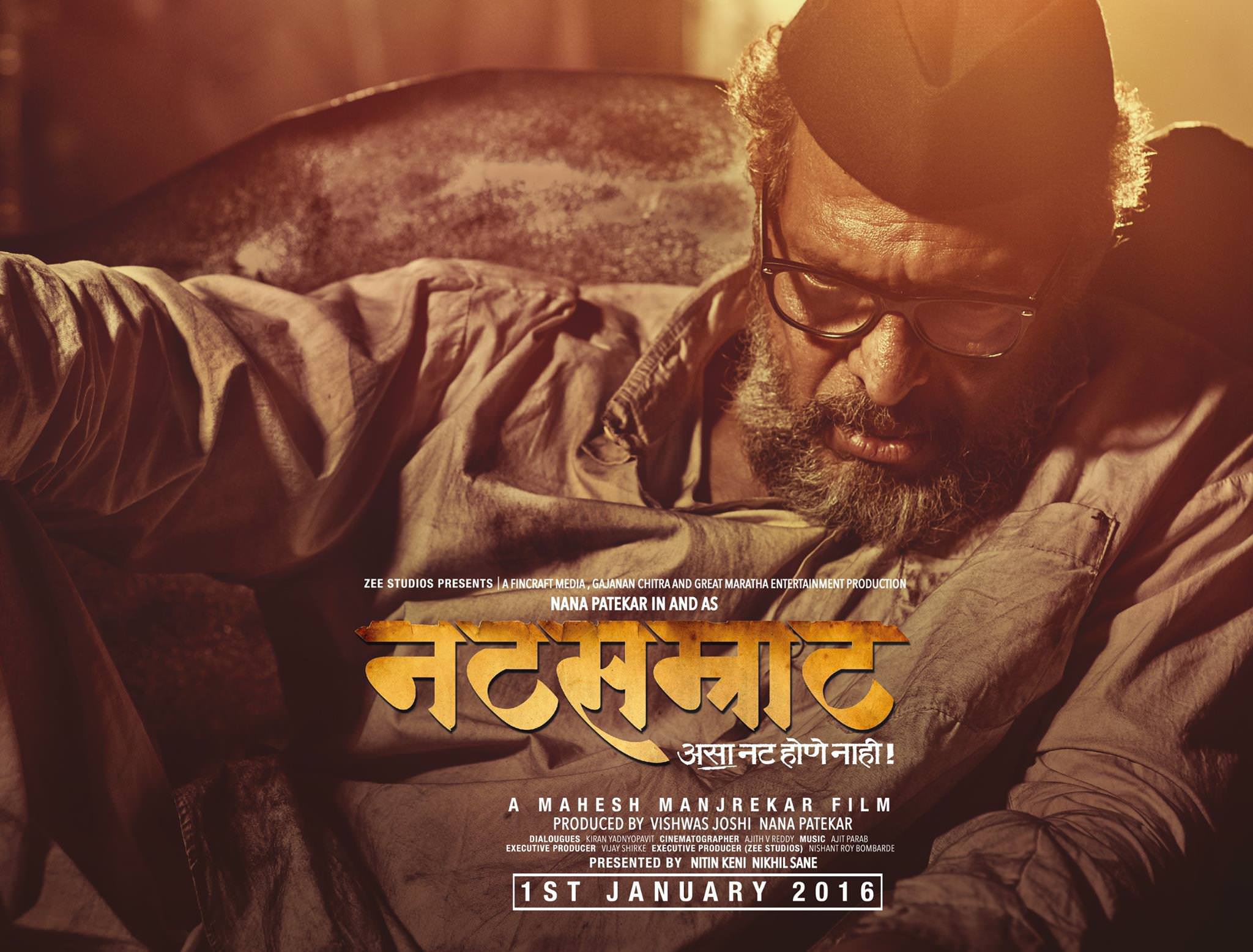 4. Half Ticket
Many complained about the discrepancies when it came to depicting the slums of India in Danny Boyle's Slumdog Millionaire. But such is not the case with Half Ticket. 
The story revolves around two boys hailing from the underbelly of Mumbai. They aspire to jump over the rich-poor divide with whatever little resources they have. 
The film is a remake of the Tamil film Kaaka Muttai and captures the essence of the original accurately!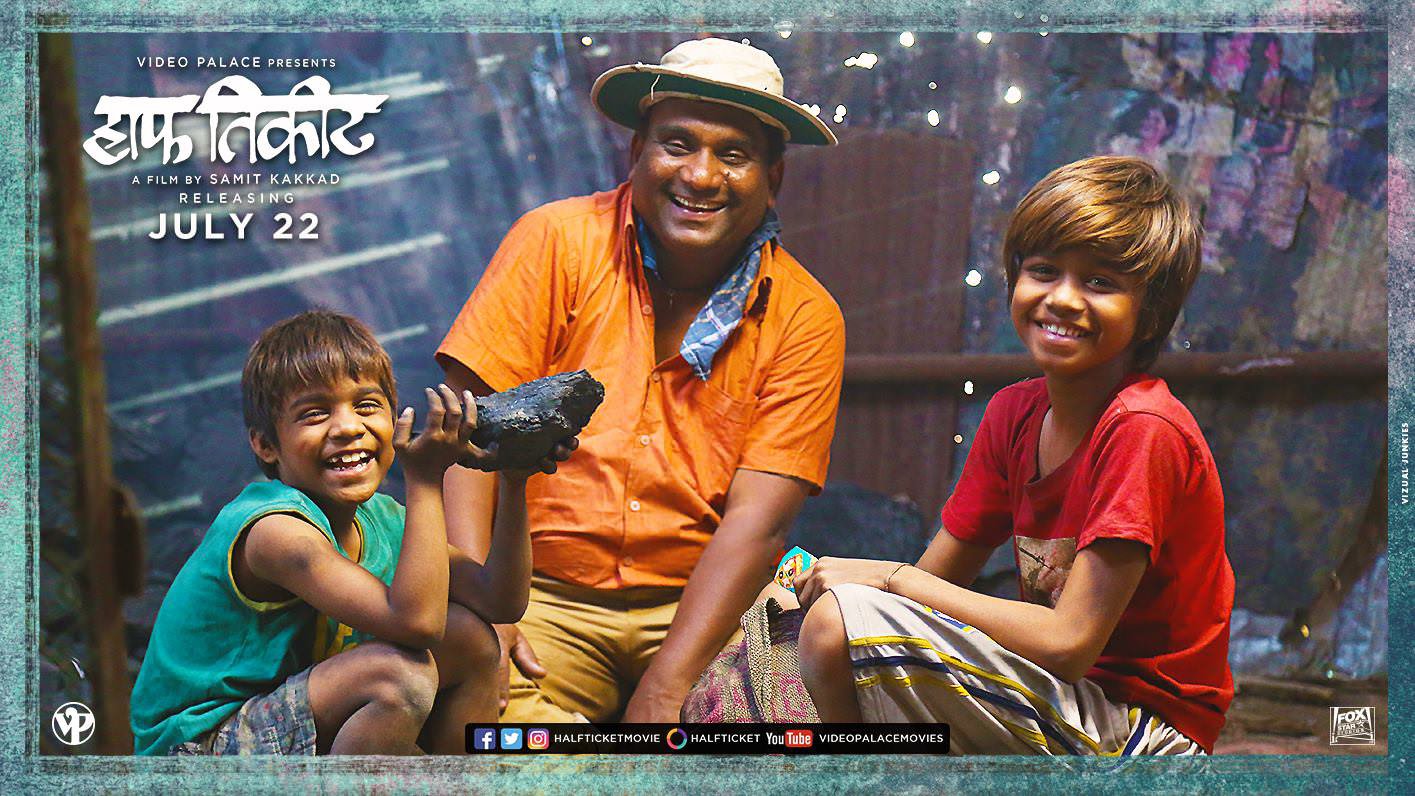 5. Ganvesh
We've seen Bollywood show men/women in uniform for ages now. But not many times do we come across the depiction of the sentiment that is attached with one's uniform. 
Ganvesh delves into this space. With three stories running parallel to each other, we see them meet at a crucial point. The film might get repetitive after a while, but it's worth a watch!
6. Ventilator 
This one comes from Priyanka Chopra's production house and doesn't disappoint one bit.
Ventilator boasts of a highly-qualified ensemble cast that comes together to portray relationships, emotions and everything that lies between them. The characters are relatable and the situations are surprisingly similar to the ones we all face in our families. Also, this movie sees Ashutosh Gowariker make a comeback on celluloid after 18 years of being behind the camera!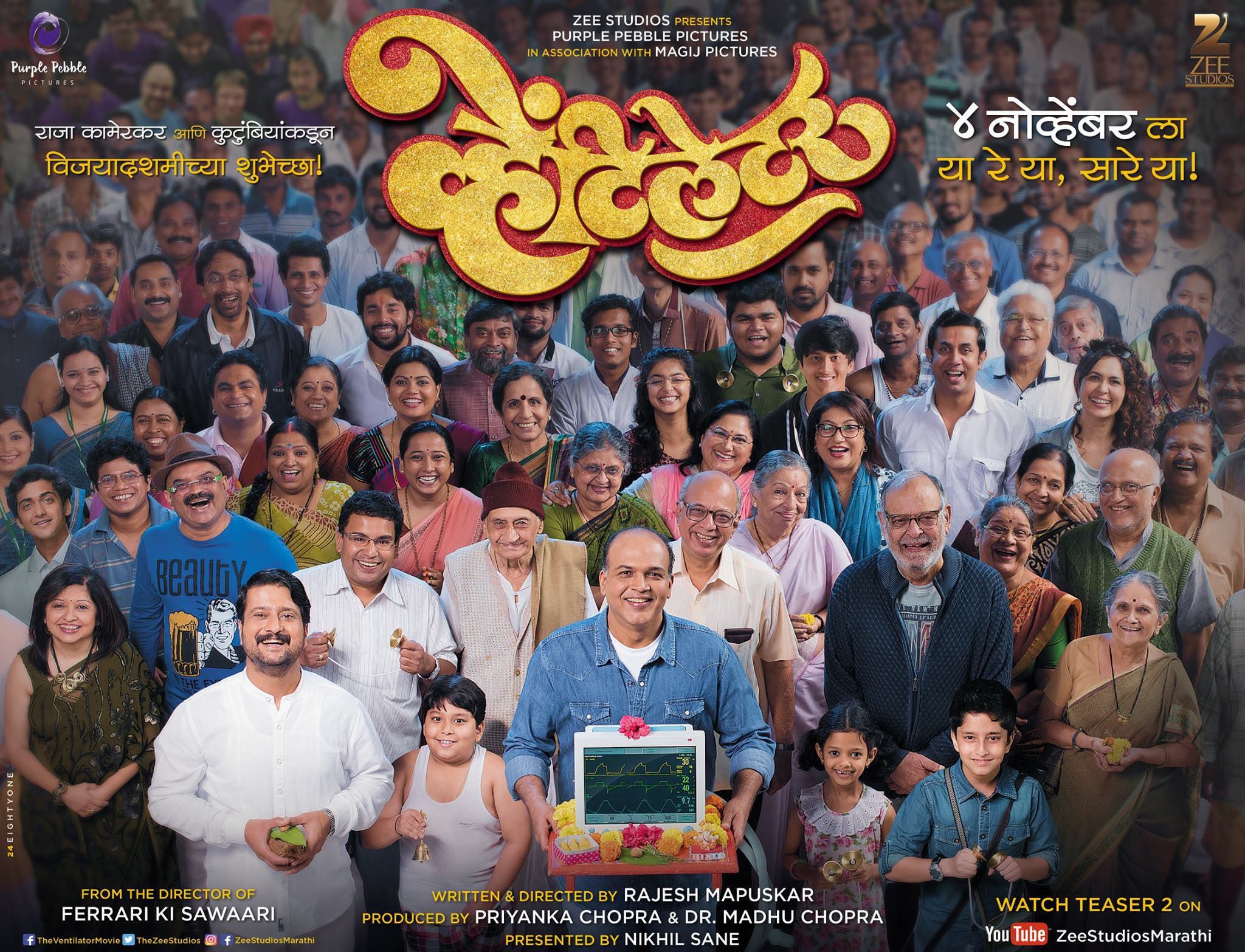 7. Kaul – A Calling
Have you been craving for a good mystery movie, which Bollywood clearly failed to deliver? Look no further for Kaul- A Calling is just the film you need to watch. 
The story unfolds in an unconventional way, which adds to its charm in the most mysterious way possible. With impactful dialogues and no songs, the movie steps into a world of new-age film making that should be attempted more often.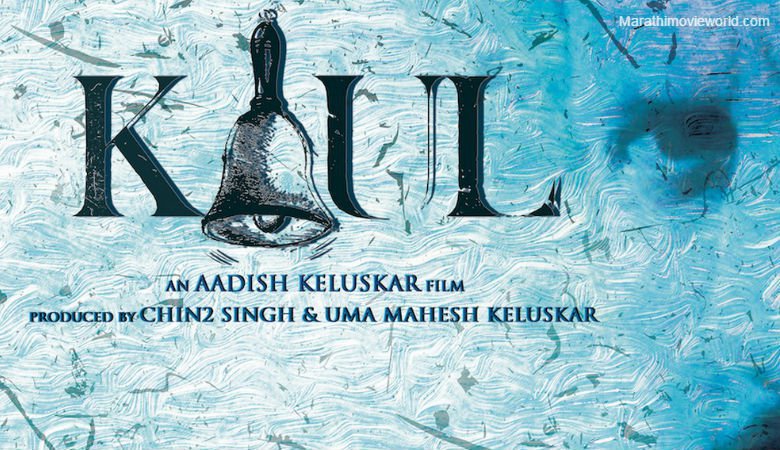 8. Vazandar
In a world where we get to see nothing less than washboard abs and scuplted bodies on the screen, Vazandar drives into a territory that many talk about but never attempt to venture in. 
A story about two women and their weight loss journey, irked by a viral video, Vazandar beautifully depicts that the need to be fit overrides the need to conform to the society's definition of looking a certain way.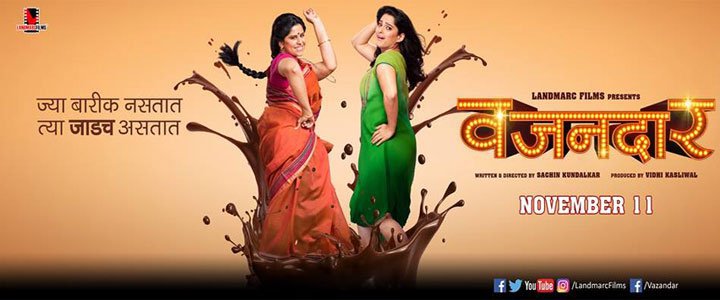 While Bollywood still struggles with sci-fi, Marathi cinema took a plunge into this genre with Phuntroo. 
While the story of this film seems to be heavily inspired by the Hollywood film Her, this one puts across the message decently enough. A film on artificial intelligence, sprinkled with emotions like love, jealousy and loneliness, Phuntroo is a great example for filmmakers to explore the sci-fi genre further.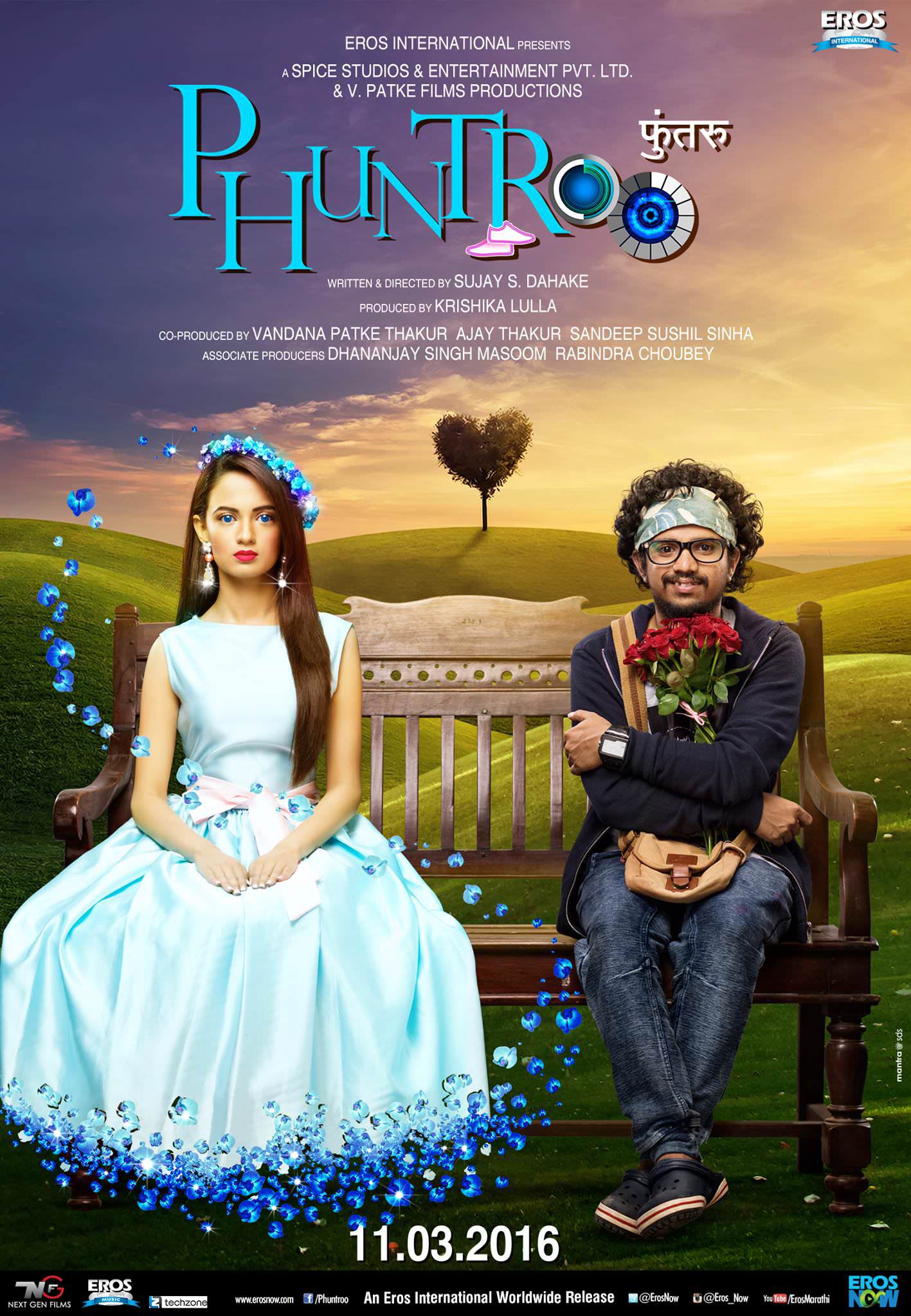 10. Anuraag 
Another cinematic experiment came across in the form of Anuraag, a film that dealt with the theme of a failing marriage. 
The film maker takes a bold step by making a film that only focuses on the lead couple. It is pretty much a movie with two characters. While this could go disastrously wrong, it works perfectly here. 
Go ahead, download all of them already!