Avengers: Endgame, the last stroke to set in stone the saga of 22 epic films. As the release date nears, our excitement level gets multiplied by 10, and if you think yours has already reached level: max, then boy, you're to be proven wrong.
Marvel folks apparently had a screening for Avengers: Endgame, ahead of the press junket in LA.
And around 10 minutes of the footage was screened on Friday for the press, according to News18.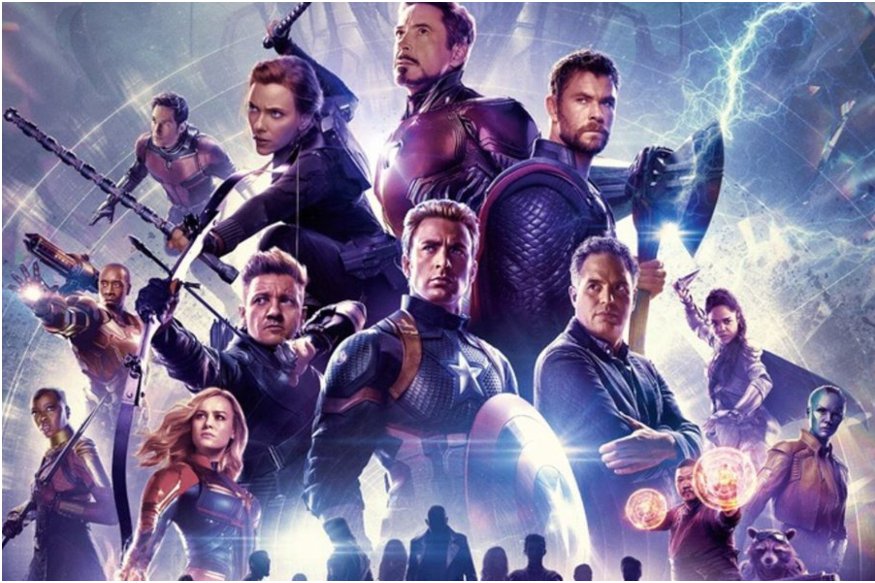 Details of the footage have flooded the internet, but we'll spare you the spoilers, cause we're nice like that. But the internet has collectively lost their shit over just 10 minutes.
The lucky bunch who got to view the screening are legit hyped.
We saw about 6-7 minute of Avengers Endgame. One part was the CinemaCon footage, another wasn't, both left my dying to see more and with a million more questions. Some of which I can ask this weekend.

— Germain Lussier (@GermainLussier) April 6, 2019
I saw some #AvengersEndgame footage tonight. I'd rather let you see it for yourself than describe it in detail. It was simultaneously tragic and sweet. I'm beyond impressed and I've got even more questions now than I had going in. Can't wait to see the rest! pic.twitter.com/aOQRBfZLBO

— Sean Gerber (@MrSeanGerber) April 6, 2019
Ok. Ok ok. So I saw two (mind you short) scenes from @Avengers on the Lot today for an event for @Attractions. Couldn't have been more than 8 minutes of footage. And I HAVE MORE QUESTIONS THAN I EVEN DID BEFORE.

— Tiffany Mink (@minkus) April 6, 2019
If this opening scene is playing out how it LOOKS like it's playing out. Yo. I can at least say this- in the span of less than that 8 minutes, I went from actual crying to cheering. This thing is going to be W I L D. #avengersendgame

— Tiffany Mink (@minkus) April 6, 2019
Here we are going crazy in anticipation.
Unlike Avengers: Infinity War, this time the entire film will not be screened before the release.
April 26, come soon already!