We often find ourselves criticising the Hindi film industry for giving us films in the name of entertaining that are anything but that. In an era when the success of a film is only measured by the numbers it produces at the box-office, we have sadly come to a place where stories have left the silver screen and the success of a film is almost guaranteed with a Khan in the lead role.
The Hindi film industry might be producing a lot of forgettable films but once in a while, we get to see films that leave a huge impact. 
These films aren't dependent on bankable stars, picturesque locations or promotional remixed songs. They rely on stories instead and the actors who play their parts with utmost sincerity. These are the films where directors aren't trying to please the audience but are honest about telling the story's truth and in doing so, they win the audience over. 
One such film is Masaan, a classic that evokes pathos and organically infuses melancholy in the audience's heart.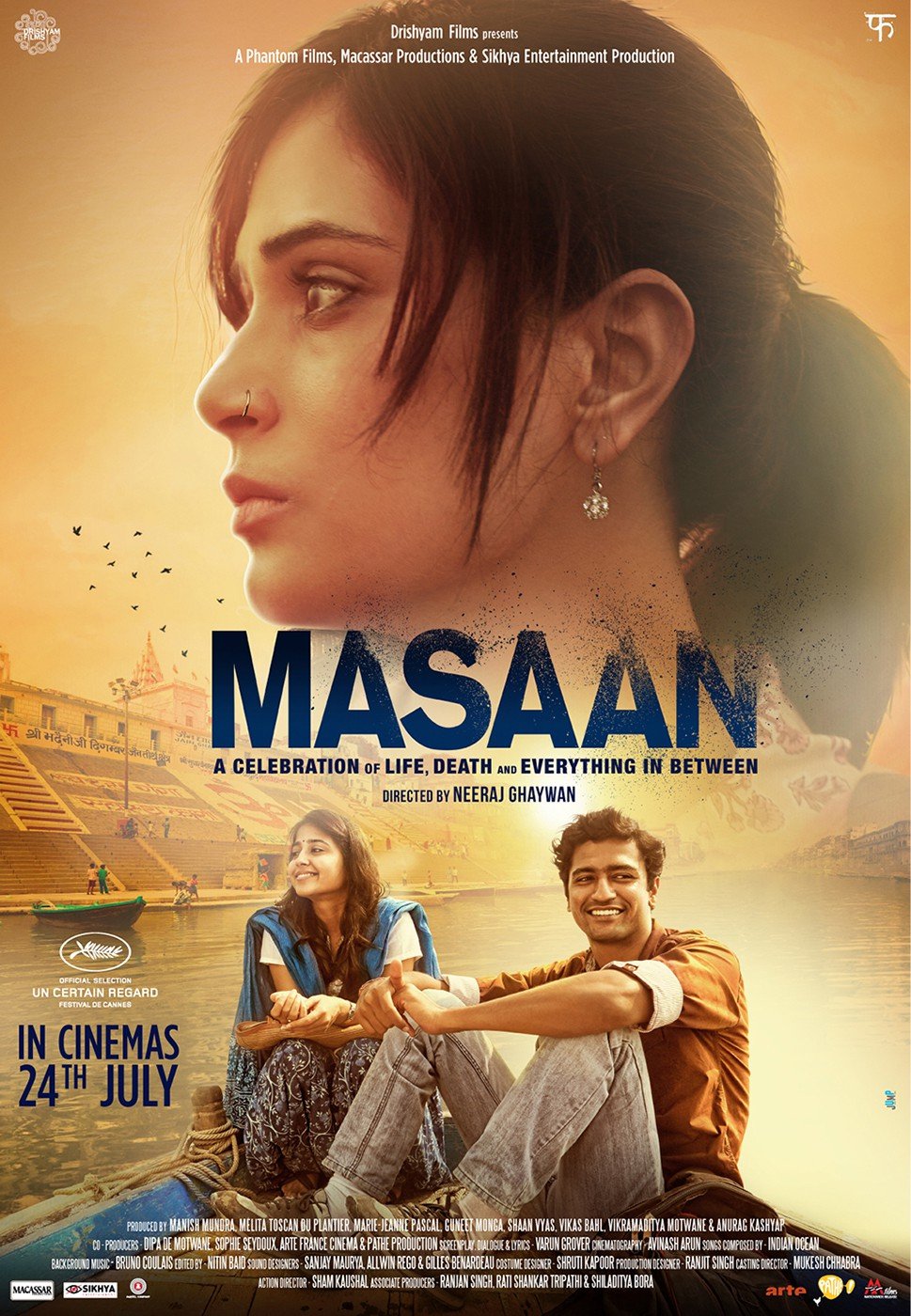 Masaan is a story of loss and the pain that comes with it. We learn to live with it, find ways to survive it but never really get over it. Directed by Neeraj Ghaywan, the film won multiple accolades around the world and was a treat for cinema lovers. 
Masaan tells two stories. Devi (Richa Chadha) is caught having pre-marital sex in a hotel room. The man she was with commits suicide almost immediately and now, she's dealing with the aftermath of the situation. On the other hand, her father, Pathak ji (Sanjay Mishra), is trying to arrange for bribe so the case can be dealt with and is toying with his moral boundaries.
Deepak (Vicky Kaushal) is a lower-caste boy whose family has been working at Varanasi's cremation ghaats for generations. His love for Shalu (played by Shweta Tripathi) is beyond the caste barriers. A smile from her and Deepak knows he can make something out of his ordinary life. But a tragic loss leaves him directionless.
These seemingly simple stories converge poetically in the end. Varun Grover's sensitive writing of the film is so restrained yet layered that it conveys its messages in the subtext rather than shouting it out loud.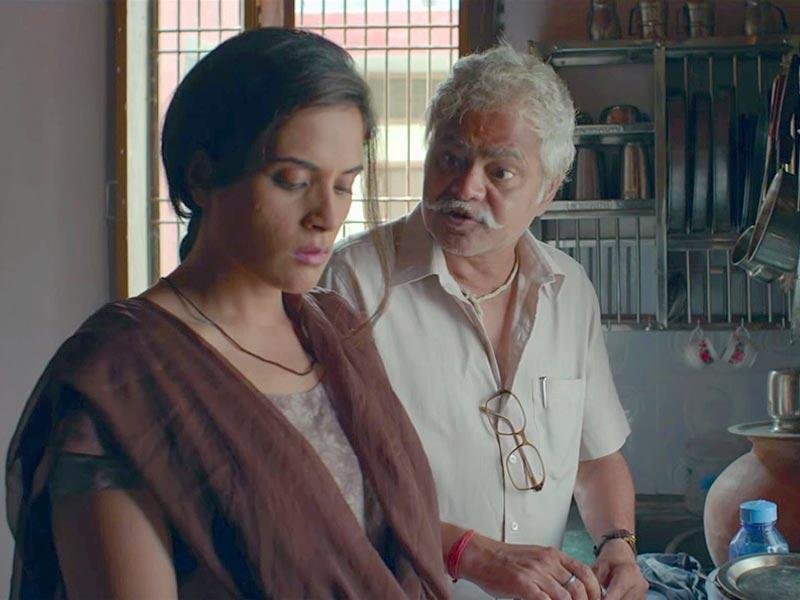 The film intercuts between different stories and as they progress, we find out that the superficial story is just the top most layer of the narrative. We meet these characters and almost immediately, we know them.
Through Devi's story, we are introduced to the stigma that is associated with pre-marital sex. She has to switch her job and eventually her city to get away from the judgmental remarks. Devi is pushed into feeling guilty about her sexual encounter but all she can think about is Piyush, the boy who committed suicide just so he could avoid the stigma that was now suffocating Devi. 
Through her father's story, we find that desperation can lead us to many dark places within us. His need for money to bribe the police has him gambling but when a little boy's life is put at risk, he sees the demon he has become. Sanjay Mishra's nuanced performance as Pathak ji is simply impeccable here.
And with Deepak finding out about Shalu's death, we witness his unbearable pain. He is shattered beyond repair. With Shalu gone, he has lost all his will to succeed in life but the truth of life dawns upon him. The scene where he finds out about Shalu's death is particularly heart-wrenching.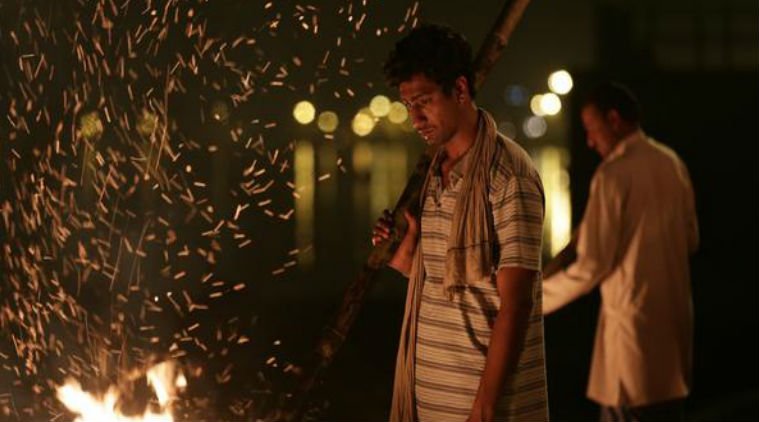 Masaan leaves you feeling empty. The film's tragedy makes you realise that even with an unhappy ending, we find ways to move on. 
Life might never be the same for Devi and Deepak but for better or worse, they have accepted the circumstances they've ended up in. Their losses will always play a big role in their lives but they've accepted them and are trying to move on, acknowledging and accepting them at the same time.
For all the Hindi films we might hate, as long as we get to watch films like Masaan, our trip to the theatre will be worth it.