When news of Tusshar Kapoor becoming a father surfaced, social media went into a tizzy. Basking in fatherhood, an elated Tusshar addressed the media and well wishers in Mumbai last evening.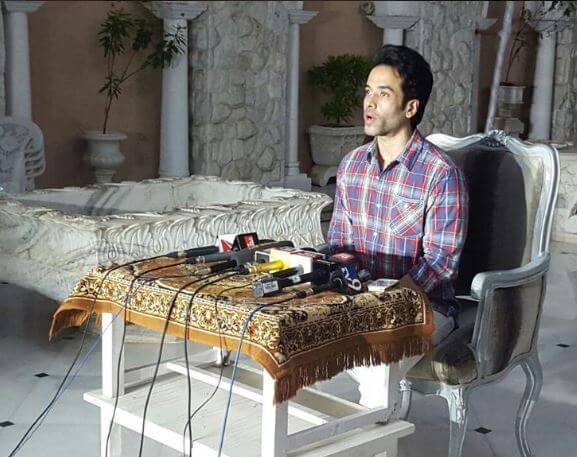 When asked about his daddy duties, Tusshar quipped, "I pretty much understand when he wants milk, to be burped or listen to music. He's not a cranky child, he's calm, but let's not talk too much about him, nazar lagti hai."
And by the looks of it, it's pretty plain the Kapoors are thrilled to have a new Laksshya in their life.