Remember that song, 'Little things you do for me, nobody else makes me feel good…'? Does it ring a bell? Well, if it does then you would be familiar with the mastermind behind it, Mikey McCleary. An Indian-born songwriter, with his roots in Auckland, New Zealand – Mikey is all about good music and good feels. He has composed several songs for Bollywood and one of my favourites is the bartender rendition of 'Khoya Khoya Chand', the one from Kalki Koechlin starrer, Shaitan. He sure got us grooving. You surely remember this one:
Mikey's latest music score for Amazon Prime Video's show, Four More Shots Please, gave me reasons to contemplate on the lyrics that I can relate to most days of the week. 'On My Own' is on the top of my list because adulting has got the better of me, guys.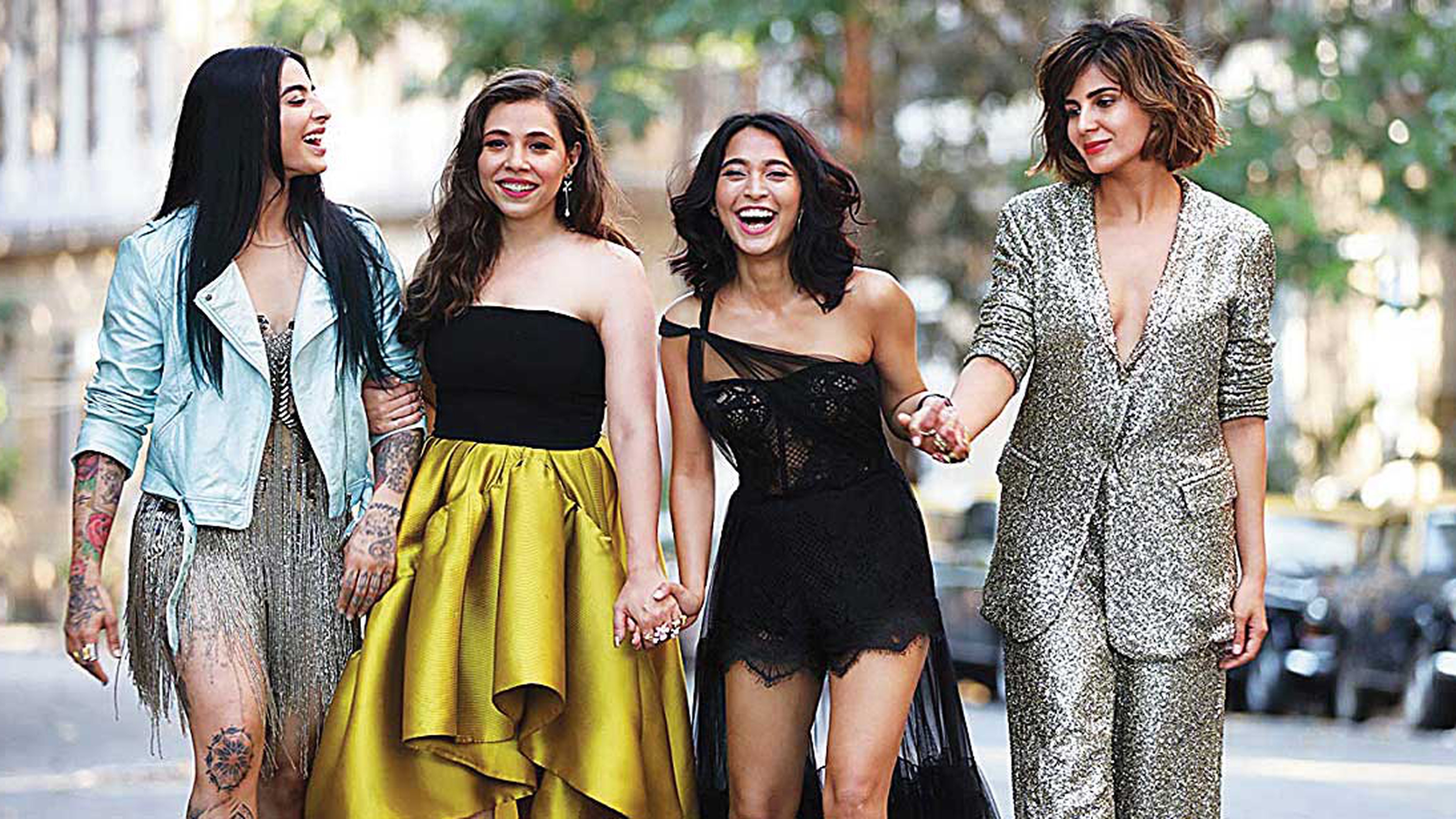 "When I was a little girl, I planned my perfect world and lived in a palace in my dreams…Then heartbreaks came along, plans went completely wrong, and it's not as easy as it seems" – been there, done that bro! Totally hits the right note and you would be like 'Damn! The shit is for real', with every line you hear. There is a song for all singles out there too and this song could be their perfect Valentine's day anthem – 'I made my rules, love is just for fools'. Getting the drift, right? 
The title track of the show, composed by Mikey McCleary will give you the much-needed pumped up kicks. There is a song for literally every mood and I wonder how Mikey got it so right. Like, the song On My Own will give you goosebumps and has the potential to be your #MotivationAnthem. Speaking of which, the rap lyrics in the song Turn It Up, will make the gully girl in you shake your leg.  The eclectic music in the show, is a perfect blend of powerful music, including ballads with acoustic, romantic and motivational songs.  
In fact, with all the peppy numbers, like Turn It Up, On My Own, Myself and the likes, Mikey has got our hearts going all out, especially for getting those EDM-Rock notes sooo right! Another beautiful rendition from the show, worth mentioning, is 'Yaara Teri Yaari', sung by Darshan Raval. I dedicated it to my girl scout, because why not!
If you love these songs, then you can listen to all of them 

here.