Movies don't have to be real, they have to be believable. War is neither.
To give credit where it's due, some fighting scenes in the movie are good – but there are way too many of them and anyway, you can't process much of anything after you have sat through hours of Tiger Shroff jumping and Hrithik Roshan talking about his pyaar for desh.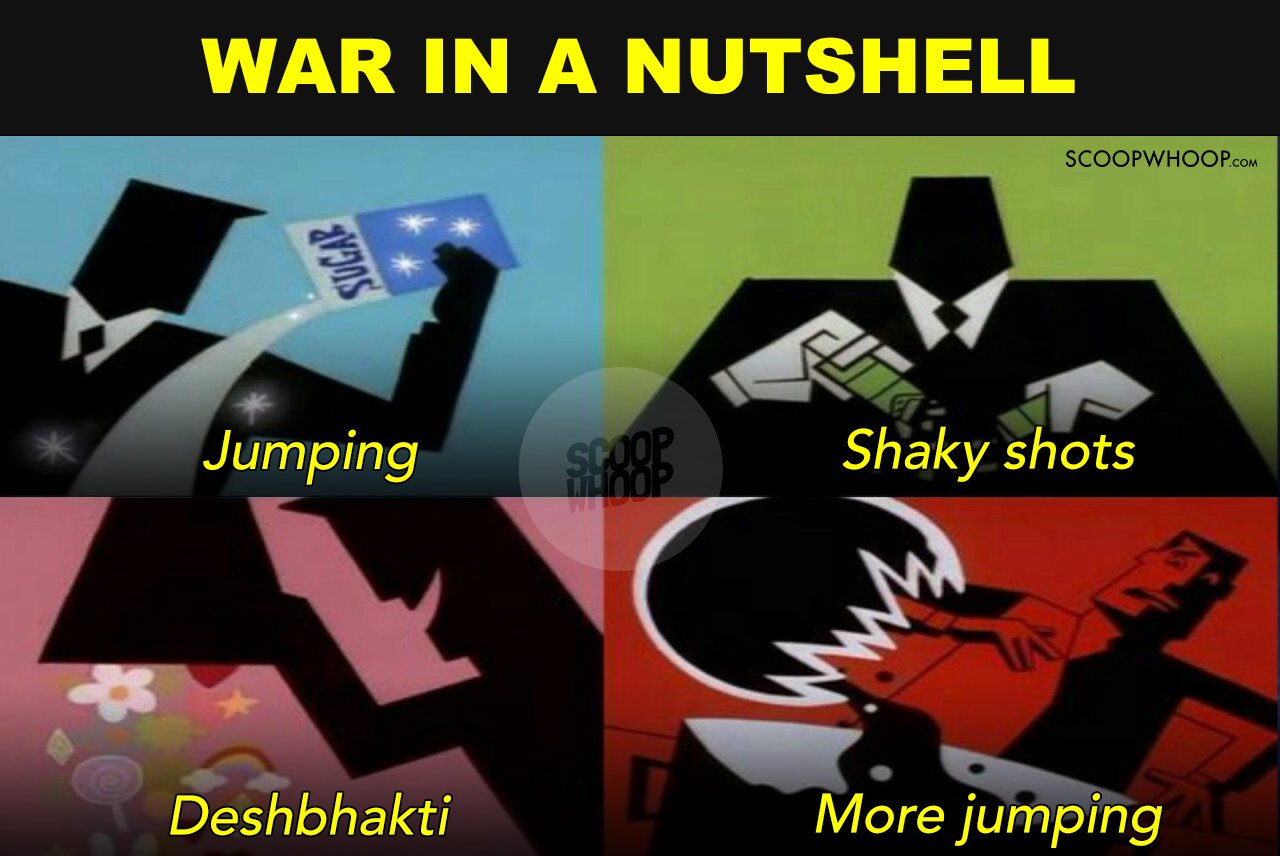 The movie starts with Kabir (Hrithik Roshan), a former soldier who has turned rogue for some reason – the reason his junior Khalid Khan (Tiger Shroff) is hell bent on finding. Beyond that, War oscillates between the past and the present, with twists that keep you (hardly) guessing the motives behind people's actions.
Tiger has very limited expressions in the movie but he makes up for it by communicating with his body.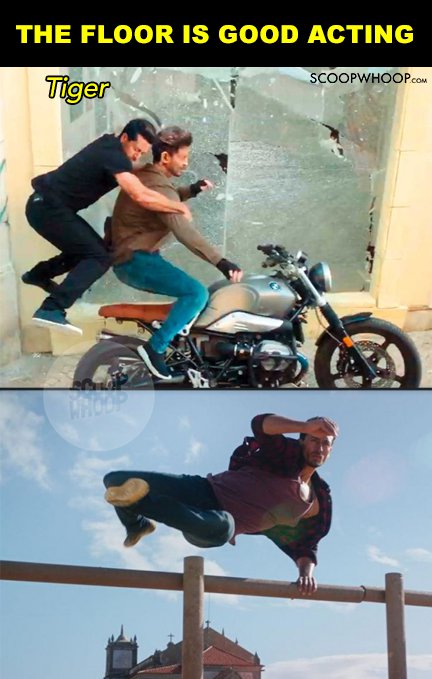 And he is a bloody good dancer who gives Hrithik Roshan a tough competition TBH (imagine).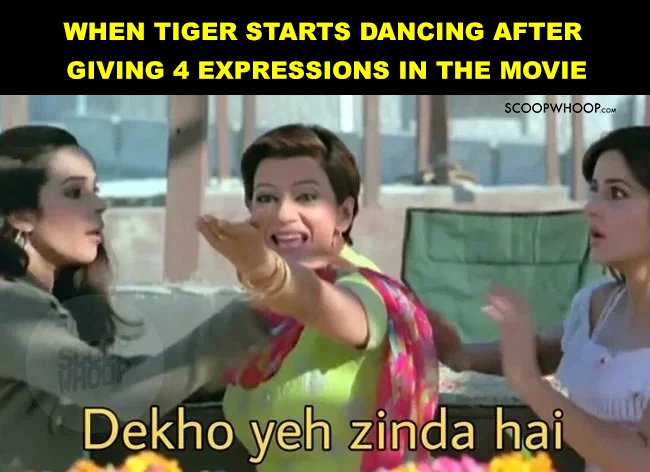 While watching the movie, your brain will beg for explanations on multiple occasions – but eventually it will stop.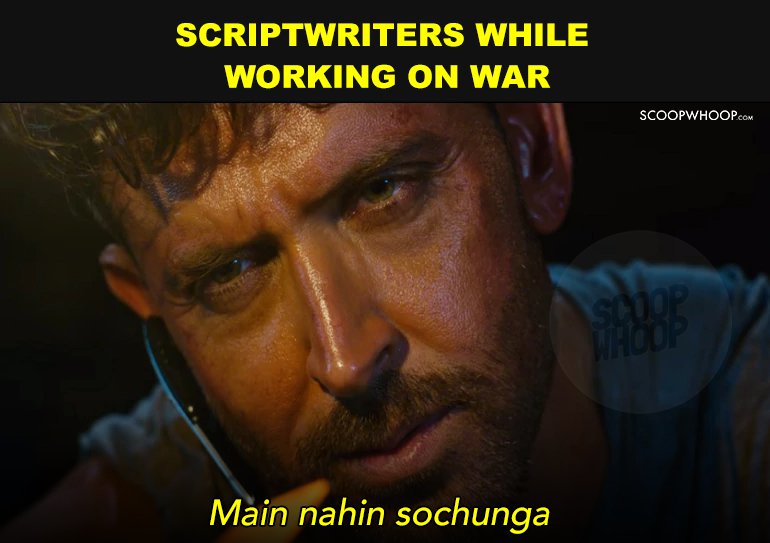 Just how the movie stops making sense after a while.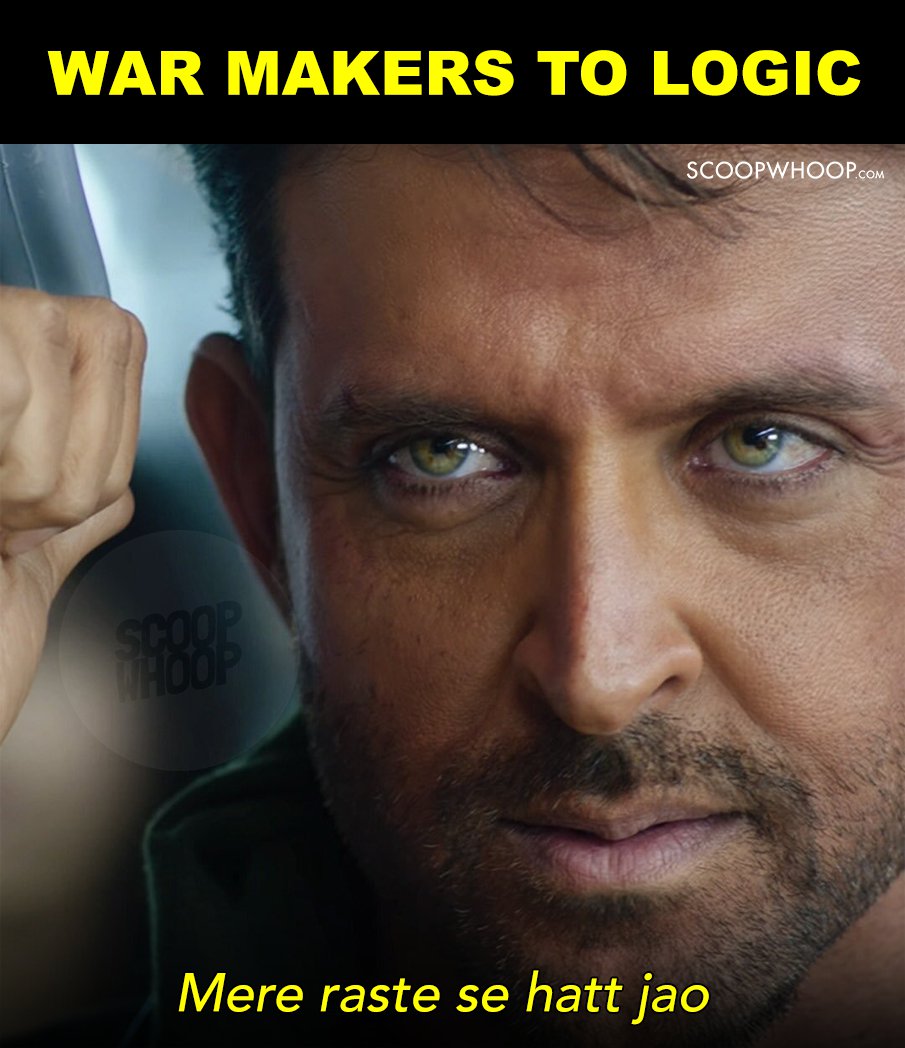 Towards the end, it gets reduced to a montage of chasing sequences and action scenes. Jo ki bohot sar dard denge.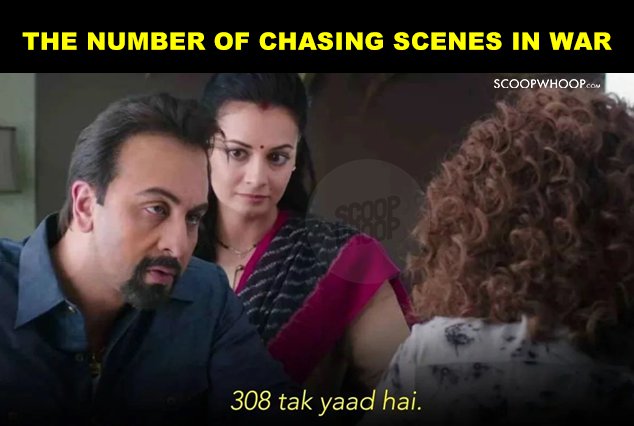 And the movie has so many unnecessary and predictable plot twists, it's like a K serial, Crime Patrol and CID rolled into one.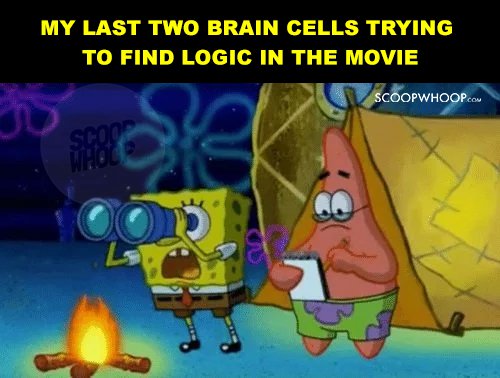 However, the most annoying thing about the movie has to be the camerawork. It is so shaky, I was feeling pukish, no joke.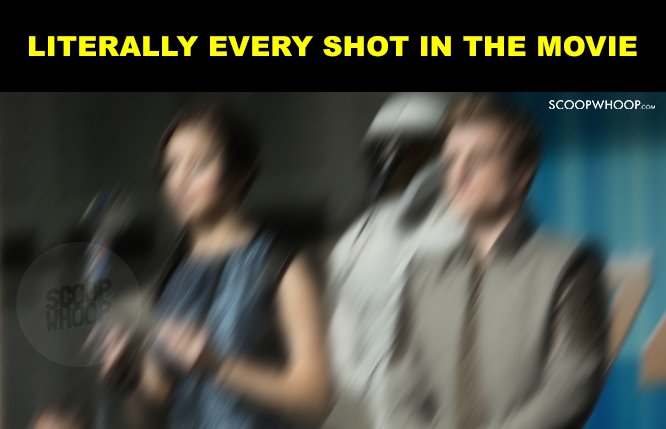 The only redeeming factor? Hrithik Roshan – who is just getting hotter with age.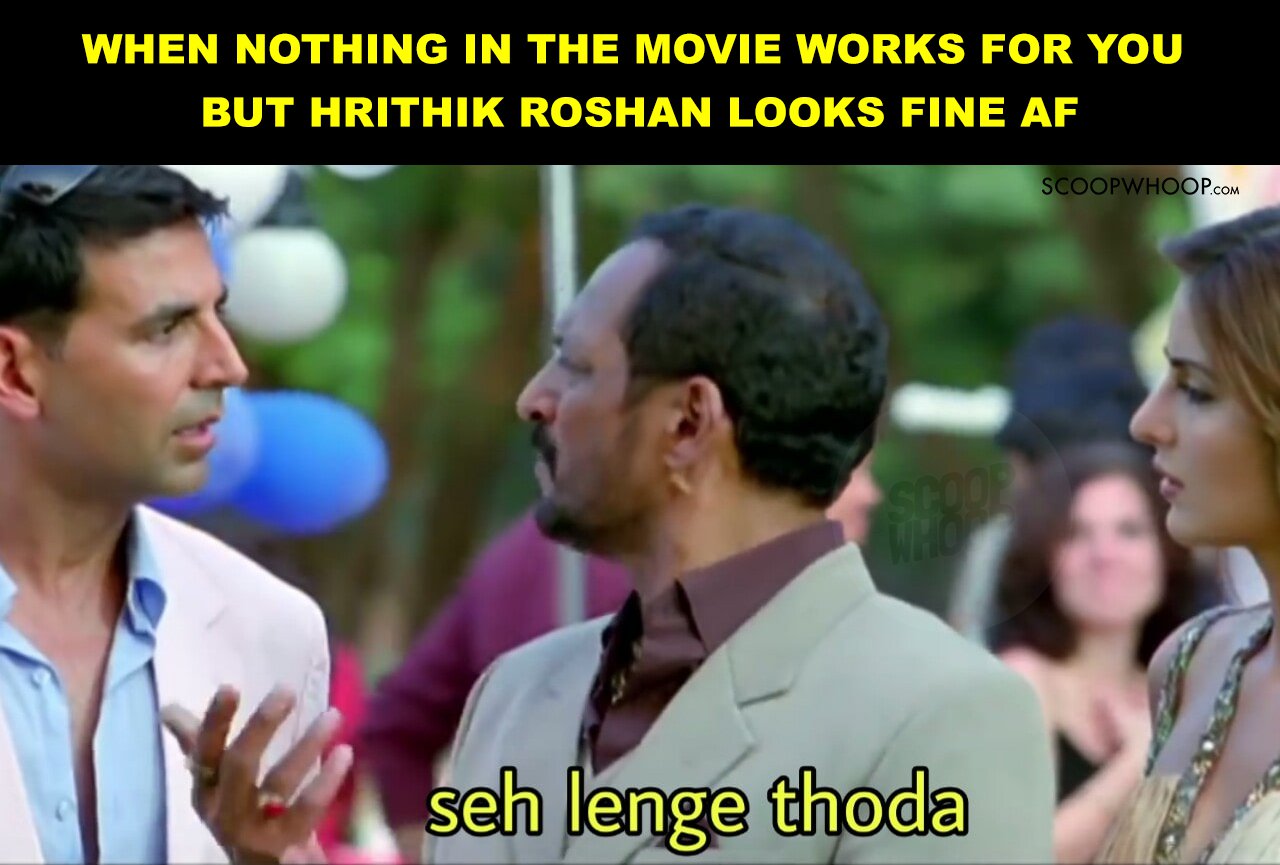 Oh, and there was Vaani Kapoor too. Her character Naina was the only one which made sense, so they got rid of her very very soon.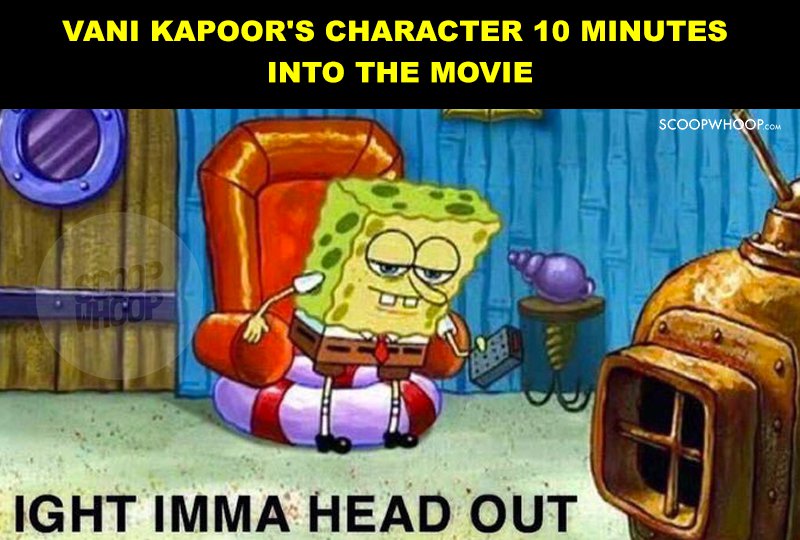 So basically, War was made so that Tiger can flaunt his flexibility.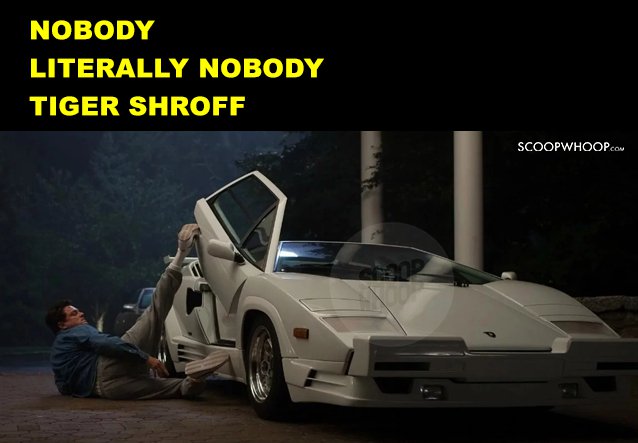 But this was me halfway through the movie because there is only so much you can take.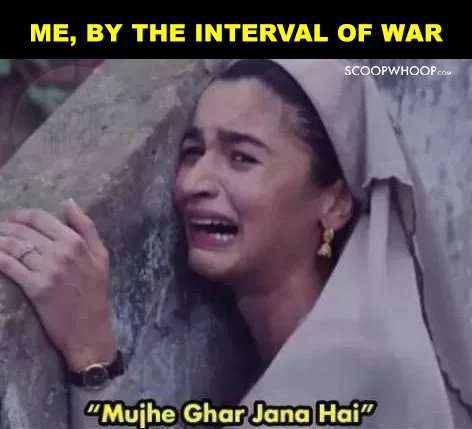 War is a great film if you have endless love and patience for abs and twists (literal and figurative). I don't.