What are the two names that first come to your mind when it comes to exceptionally brilliant actors in Bollywood? Kangana Ranaut and Rajkummar Rao for sure!
The duo that first worked together in the much-loved Queen is back with another film, Mental Hai Kya, the first look for which is out and winning the internet!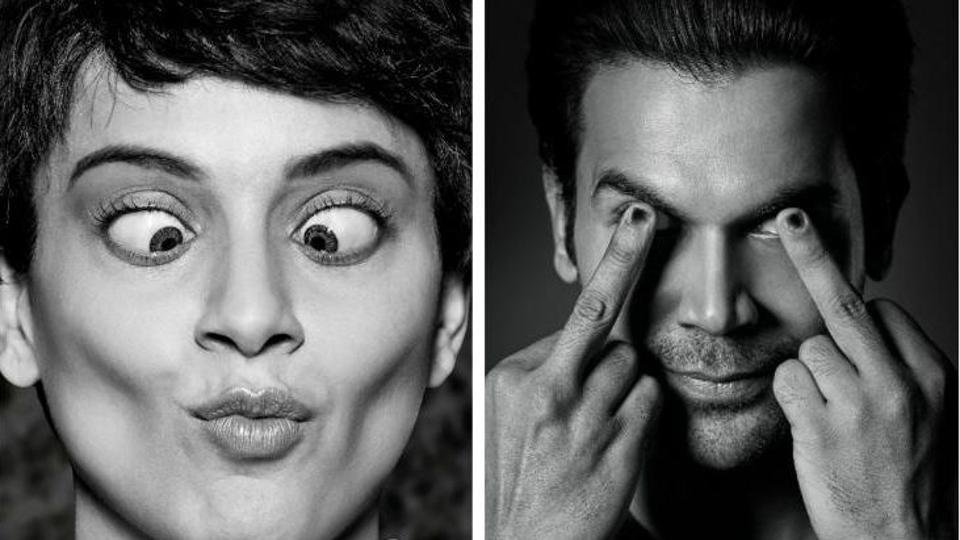 A Prakash Kovelamudi film, Mental Hai Kya is produced by Ekta Kapoor & is looking quite promising all thanks to its intriguing title and the lead pair's expressions!
Speaking about the film, in an interview to Hindustan Times, Kangana said:
You're never sure if this girl is hallucinating or what's happening to her is for real, whether the guy (Rajkummar Rao) is trying to trap her or she's got him wrong.
Excited about working with Rao, she added:
He is a star today while still being a brilliant actor, so I will have to be on my toes to ensure he doesn't steal the show from right under my nose.
An enthusiastic Rajkummar Rao took to Twitter to share his excitement:
Giving us more insights about the movie, Ekta Kapoor revealed:
Mental Hai Kya celebrates the beauty in imperfections and in being different and shouts out, Sanity is overrated! I'm thrilled to work with Kangana and Raj on this one.
We can't wait for the film to release!