For a while now, Sony TV has been coming out with some unconventional stories. And their latest offering Mere Dad Ki Dulhan, is winning hearts with a Khatta-Meetha father-daughter story. 
The show revolves around the lives of a widowed father – Amber (Varun Badola) and his 24-year-old daughter – Niya (Anjali Taratari), that take a surprising turn when they cross paths with a middle-aged woman – Guneet (Shweta Tiwari).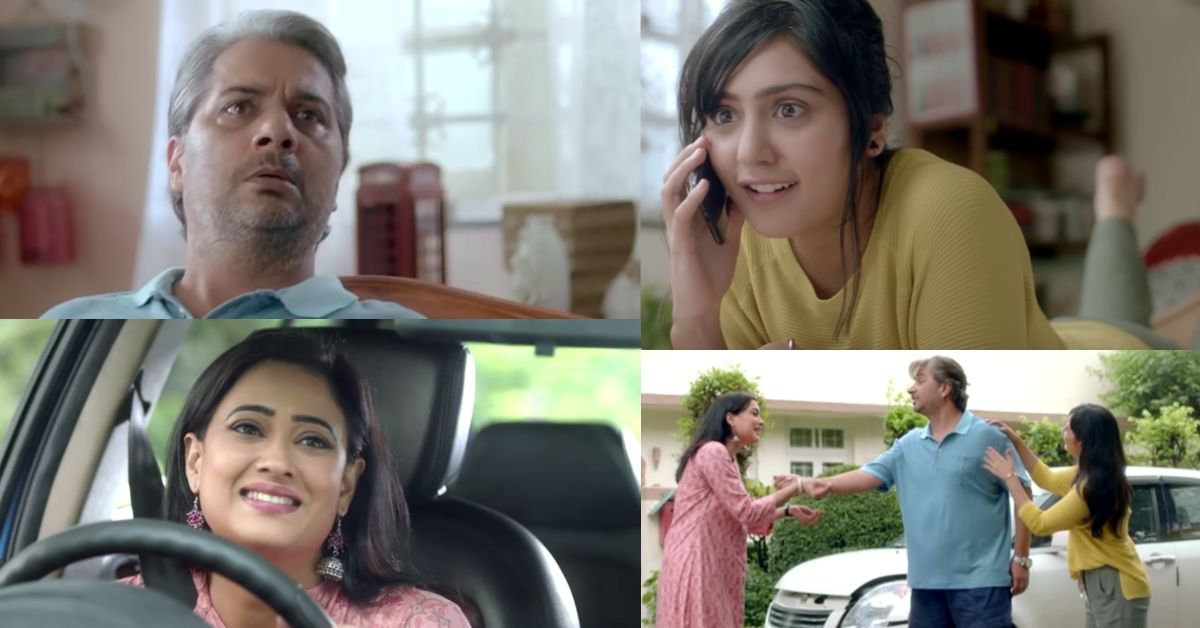 With this Varun Badola – Shweta Tiwari starrer, Sony definitely has a winner up their sleeve. 

Here are 8 moments from the show that made us fall in love with it. 
1. Niya Receives An Offer To Go To U.S.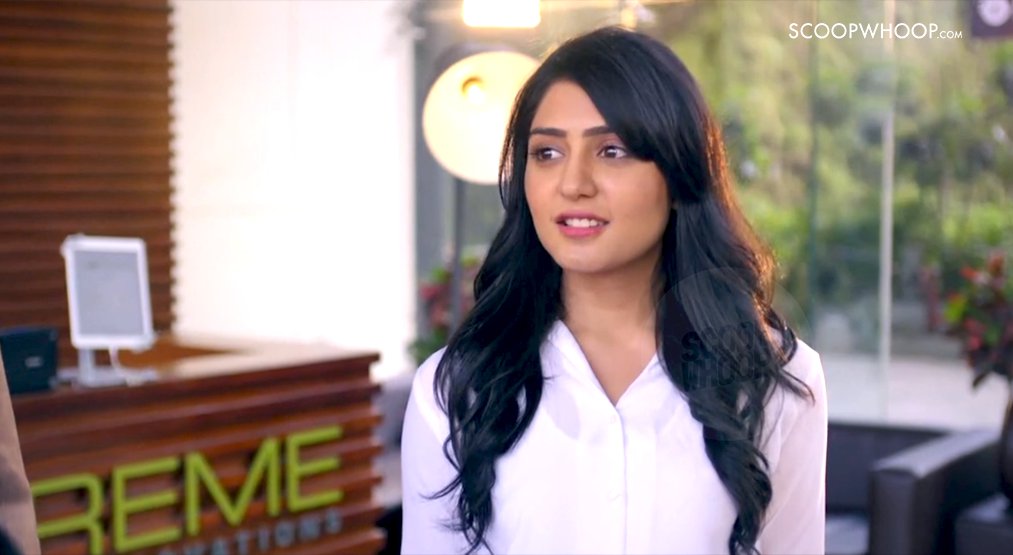 24-year-old Niya Sharma is an award winning employee and a doting daughter. Her love for her father knows no bounds. In this scene, when she is presented with an opportunity to go to the U.S for a professional training, her first thought is how she would live away from her father for 2 years. This scene reminds us that no matter how successful we are professionally, the thought of living away from our parents still make us sick to the stomach. This very sentiment is reflected in Niya as she in two minds about leaving her father behind or becoming successful professionally.
2. Niya Gifts A Shirt To Amber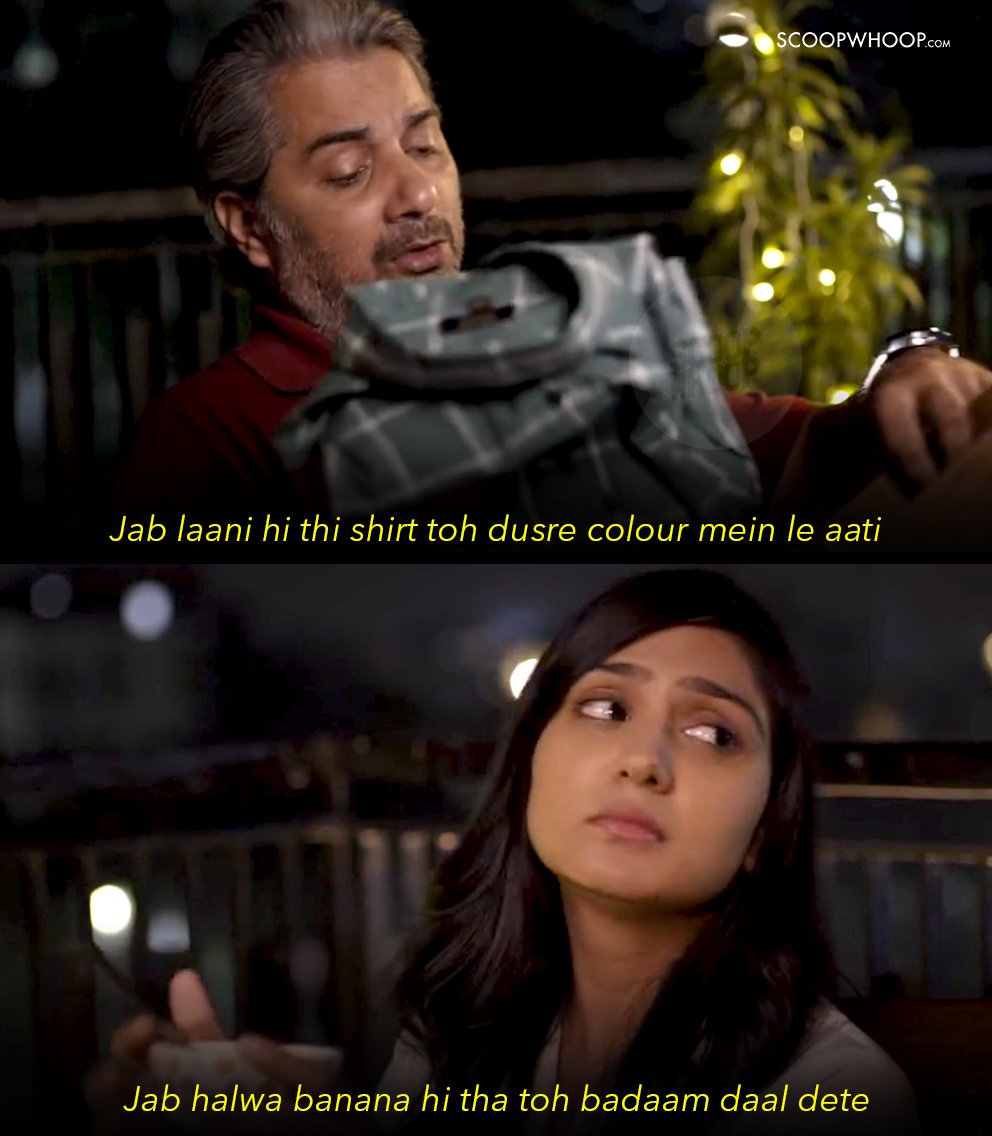 One thing that I enjoyed the most about Niya and Amber's relationship is how honest and with the times it is. In this scene, Niya gifts Amber a shirt which he doesn't like. He isn't afraid to tell Niya how much he hates the colour of the new shirt. Niya also lets her father know when his desert doesn't taste good. This scene reminds us that we should be able to say anything and not be formal in relationships that mean the most to us. 
3. A 40 Plus Woman Exploring Online Dating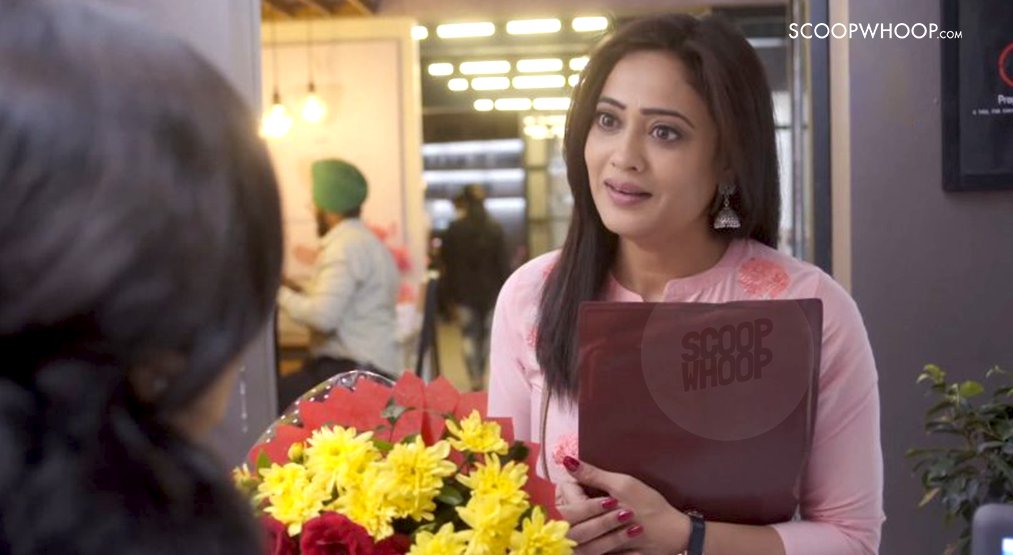 Guneet is someone we get to know to love. The character shatters 2 stereotypes in a single stroke. A 40 something single woman, who is signed up on a dating site. This is definitely a first for Indian television and we are impressed. In this scene however we also get to know that she is very innocent which is why she is taken advantage of.
4. Niya And Amber Discussing Online Dating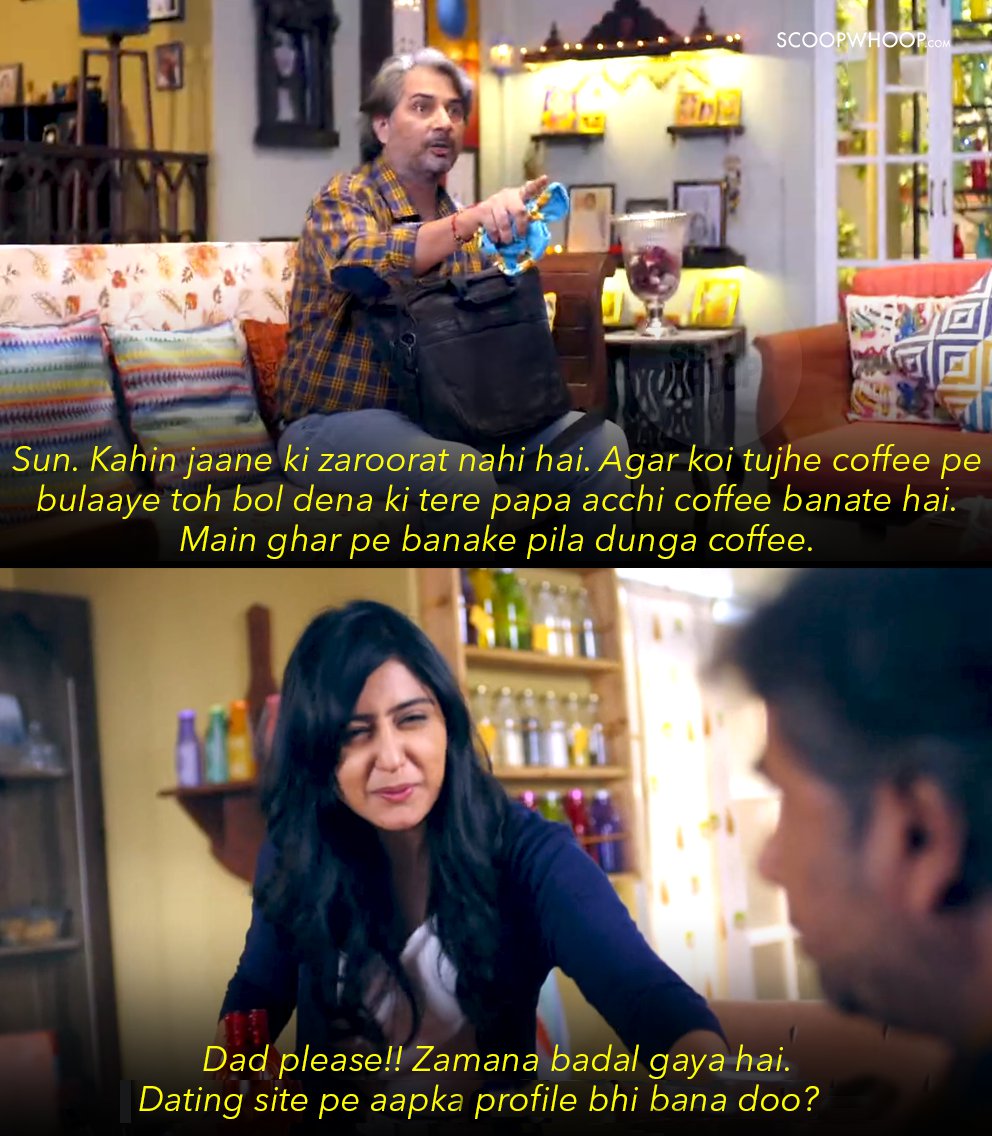 This scene cracked me up! Imagine being best buddies with your parents and discussing literally anything under the stars with them. Yes, even dates! How cool would that be? In this scene, Niya and Amber give us father-daughter goals when they discuss online dating. Amber volunteers to make coffee for Niya's dates. Later Niya also suggests making a profile for Amber on a dating app. So adorable!
5. When Amber Makes Coffee For Niya's Boss/Friend Kabir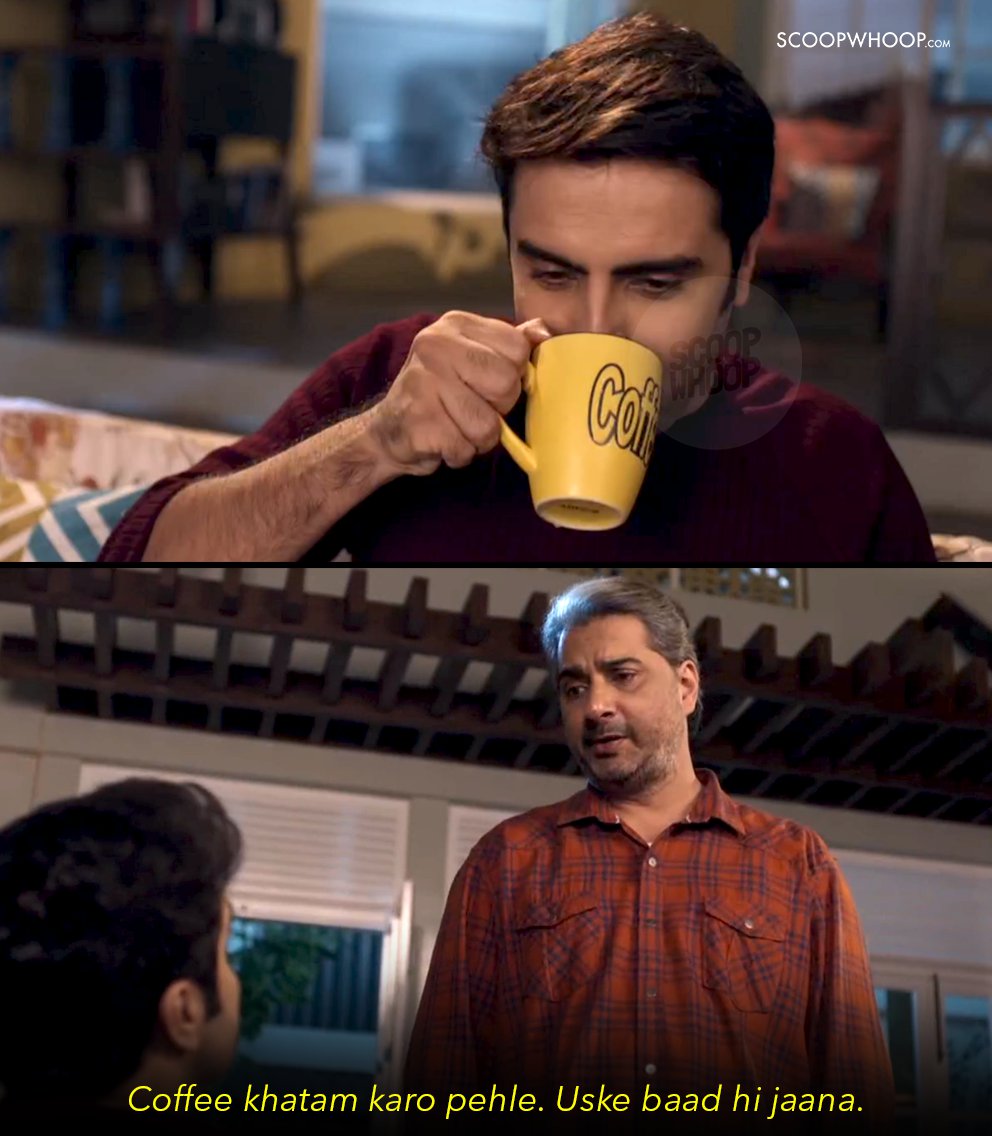 This is a very hilarious scene. When Niya's 'guy' friend Kabir comes to her house for the first time, Amber makes him coffee. Just like he had promised Niya earlier. But the coffee is strong and so is his message to Kabir. Amber makes sure Kabir understands that dating Niya will not come easy. Honestly, this is one of the funniest scenes so far in the show. 
6. When Guneet And Amber Speak On The Phone For The First Time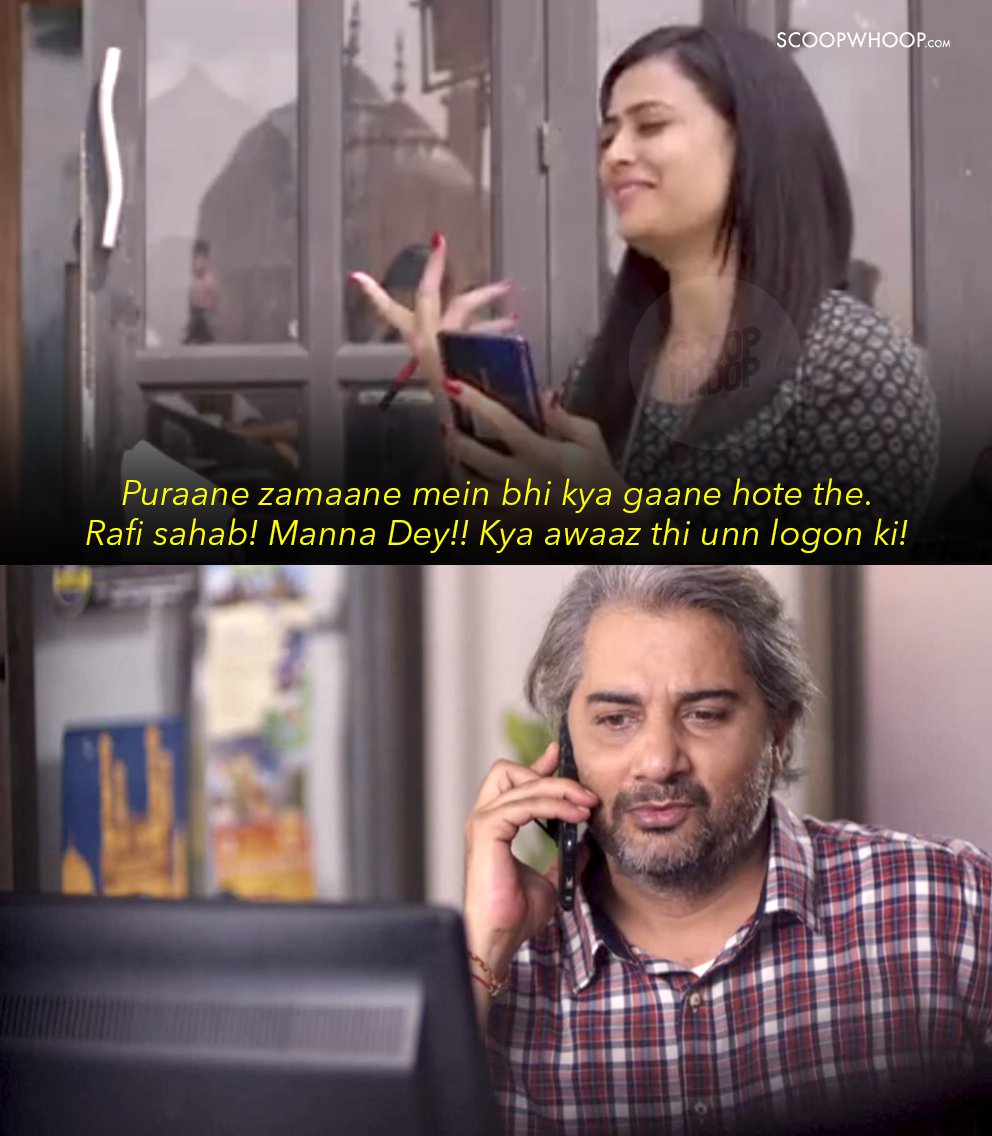 Amber is full of sarcasm. Guneet is chirpy. When they talk on the phone for the first time, we get a very interesting conversation. What is striking about this scene is how Guneet and Amber bond over similar taste in music without even knowing each other's names. And we can't help but wonder if this is what it's like when we meet our soulmate.
7. When Guneet Goes To The Police Station.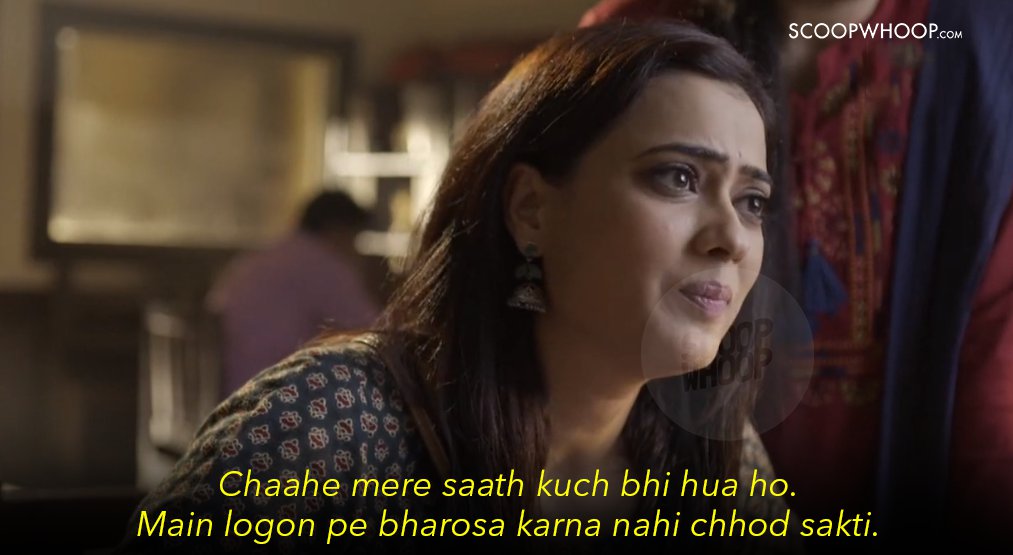 When Guneet goes to the police station to file a complaint against a conman, she is treated with sarcasm. Instead of losing her mind, Guneet shares some wise words which gives us all the feels. She tells the police officer that she wouldn't stop trusting people, no matter what. This scene throws light on Guneet's positive outlook towards life which makes her more likable.
8. Amber Meets With An Accident!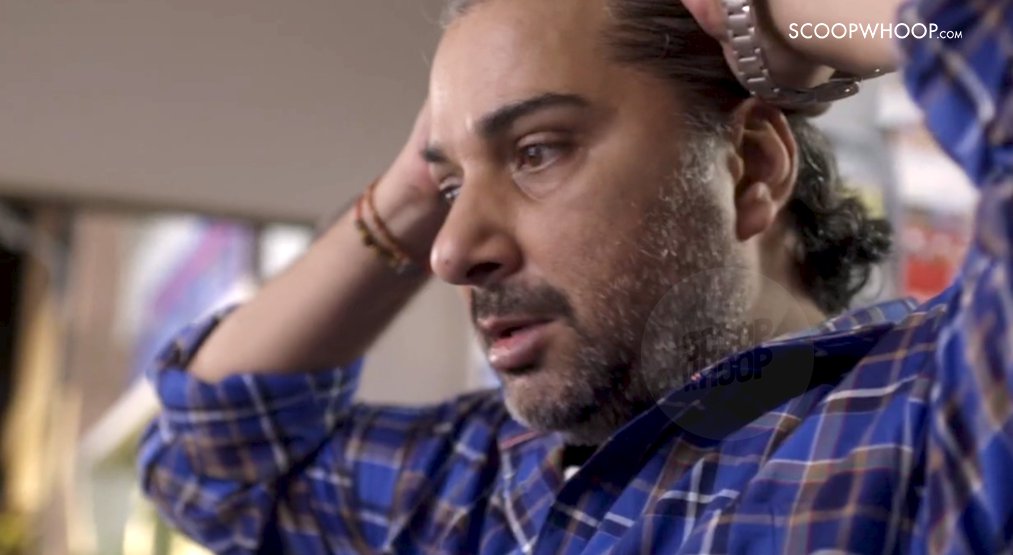 As the day of Niya's departure for U.S nears, Amber finds himself losing his mind over the smallest of things. And we do not blame him. Just like any other overprotective father, Ambar too is scared to let Niya deal with the harsh world alone. In this scene, after mistaking his nervousness for symptoms of heart attack, Amber drives himself to the hospital and on the way meets with an accident. 
Romance over 40 is still considered a taboo in India. And considered off-limits if you have grown-up kids. Mere Dad Ki Dulhan throws out the regular soap tropes and gives us a much-needed, refreshing look at this issue. All in all, Sony's new show has us hooked to the screens and we cannot wait to find out what happens to this grumpy man, his cute daughter and the strong Guneet. You can catch this quirky father-daughter relationship on Sony TV from Monday to Thursday at 10 pm or stream it on the Sony Liv app.