Age has never defined the psychological, emotional, intellectual and sexual development of a human being. Certain experiences and circumstances can shape young minds sooner and more permanently than you'd think, exposing them to the grim realities and turbulent ways of life. 
Not everyone is blessed with a sheltered and rosy childhood. Many kids out there deal with gruelling issues that would put most adults to shame. They grow up too soon, tackling each day with wisdom way beyond their years.
The movies listed below deliver unchallengeable evidence of what I stated above. These are severely complex roles embodied by the most ingenious young actors from a new generation, clearly born with a natural talent for acting, proving their caliber with exemplary performances that'll leave you in awe.
If you think about it, there's so much we can learn from children, no matter how they are.
So, get ready for gripping intensity, conveyed through an array of brilliant stories from renowned world cinema. Brace yourselves, a lot of it won't be easy to witness.
1. Kids (1995)
Director: Larry Clark
Kids is about a group of, well, kids, up and about in New York. Their regular pastime includes skating, stealing, smoking, drinking and luring virgins into having sex. One of the guys is HIV+ but doesn't tell the girls he sleeps with. The movie is set in the mid '90s – the peak of the AIDS epidemic. It's a world eerily devoid of adults and raging with abuse of all kinds.
2. XXY (2007)
Director: Lucía Puenzo
This Argentine-Spanish-French movie revolves around a 15-year-old intersexual, i.e. a human being with both the male and female sexual organs. She expresses the effect of her condition in the queerest ways possible, creating a world of her own as time goes by. She starts experimenting sexually with her mother's friend's son, as a result of which their families get pulled into a bizarre turmoil…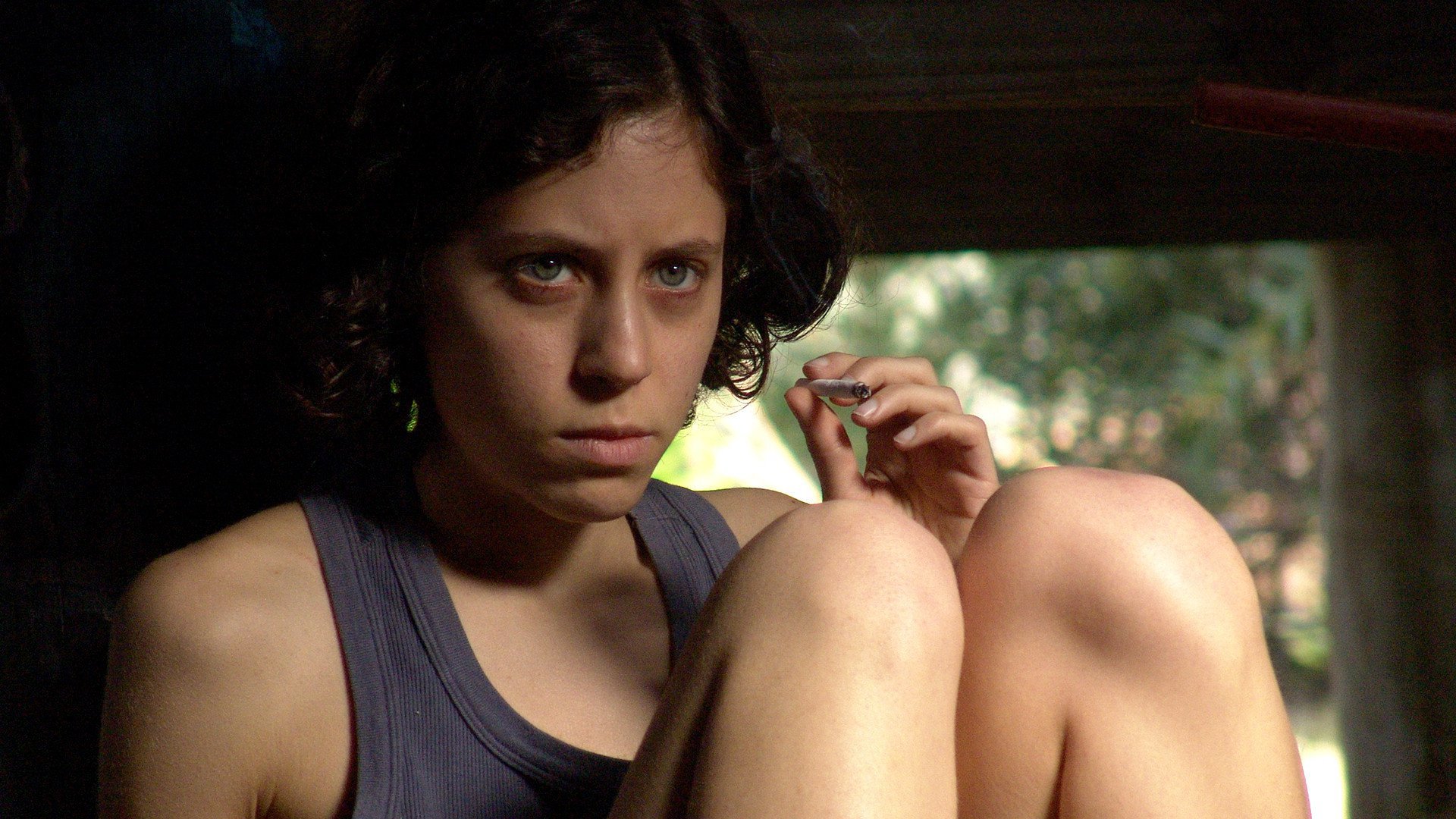 3. Electrick Children (2012)
Director: Rebecca Thomas
Rachel, a girl belonging to the traditional Mormon community, gets pregnant under mysterious circumstances. Her belief is that it happened while she was listening to a rock record so she takes off to Vegas to find the 'father' (the singer on the record) of the miracle child by running away from home. Apart from the crazy idea of the script, the film explores the beauty of innocent faith and curious youth like no other.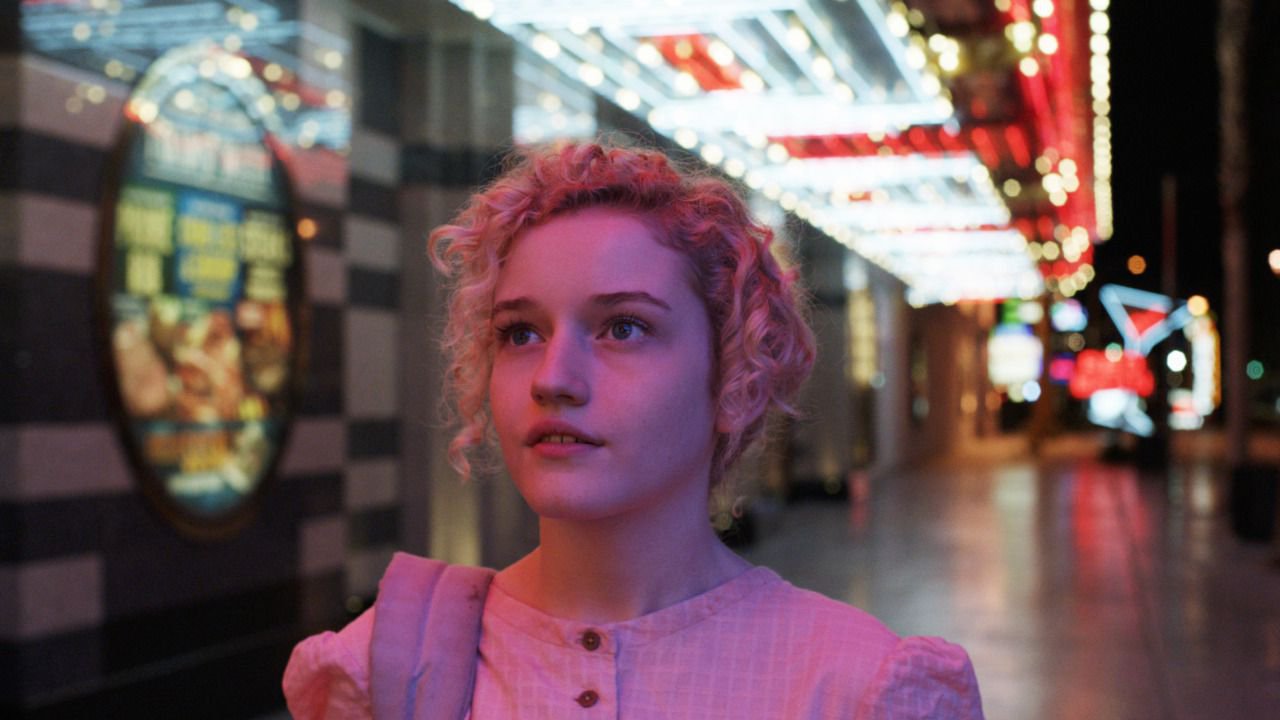 4. Mysterious Skin (2004)
Two guys happen to cross paths in this dark, gloomy drama. One is really into aliens and UFOs while the other is a teenage homosexual hustler holding onto a traumatic past. When they finally come together, a terrifying truth is revealed. Deeply disturbing, this film peels the layers of the human psyche, enlightening one at every step of the way.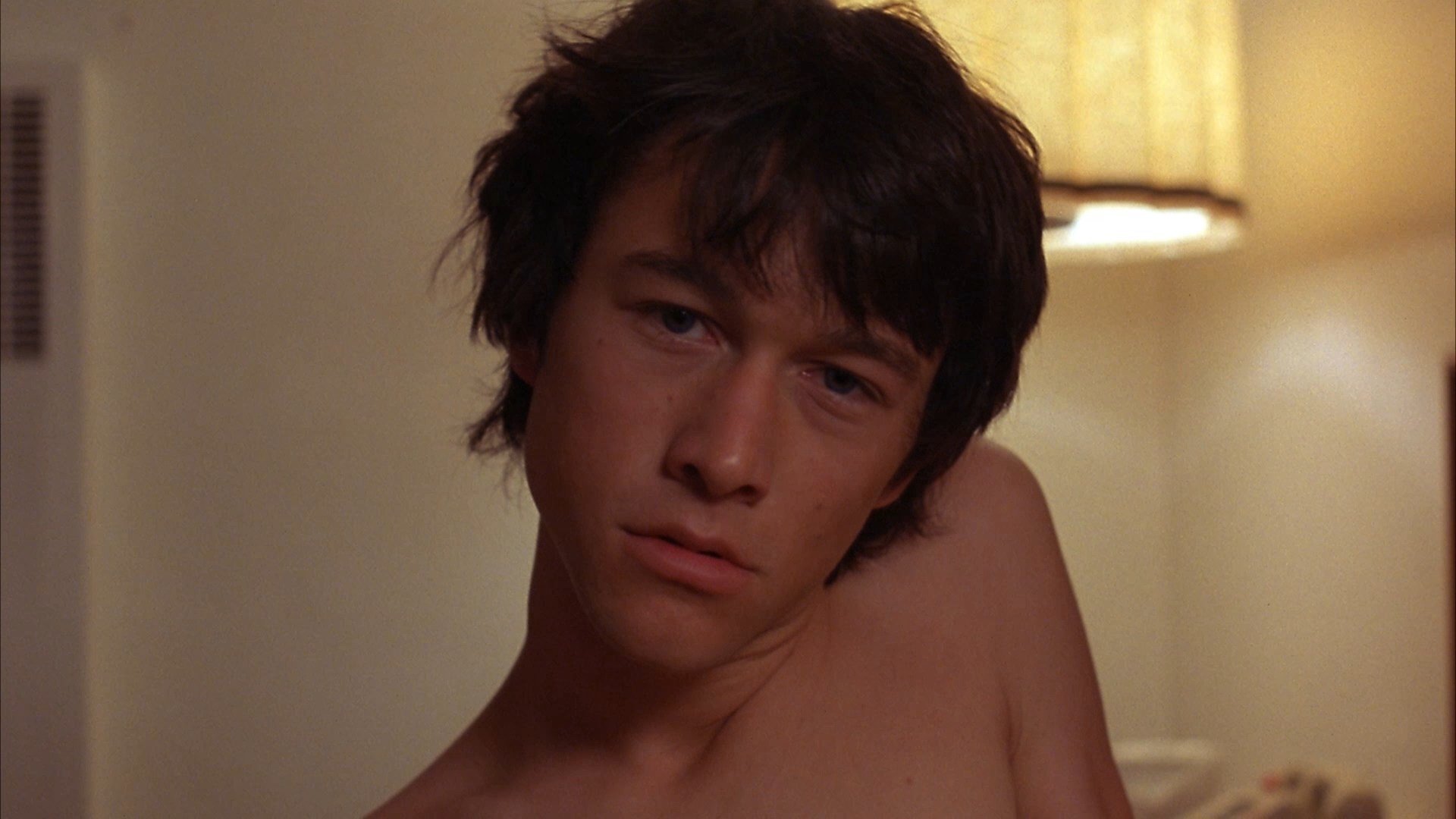 5. Fish Tank (2009)
Director: Andrea Arnold
Mia defines rebellion in her own enchantingly compelling way. She is the classic representation of 'troubled youth'. Her mother is too busy partying and her sister likes to hang out with the older kids. In the meantime, she is attracted to her mother's new boyfriend who encourages her to stay focused on the one passion that consumes her heart – dancing. This is the bold artistic journey of an isolated yet determined young woman. Don't miss it.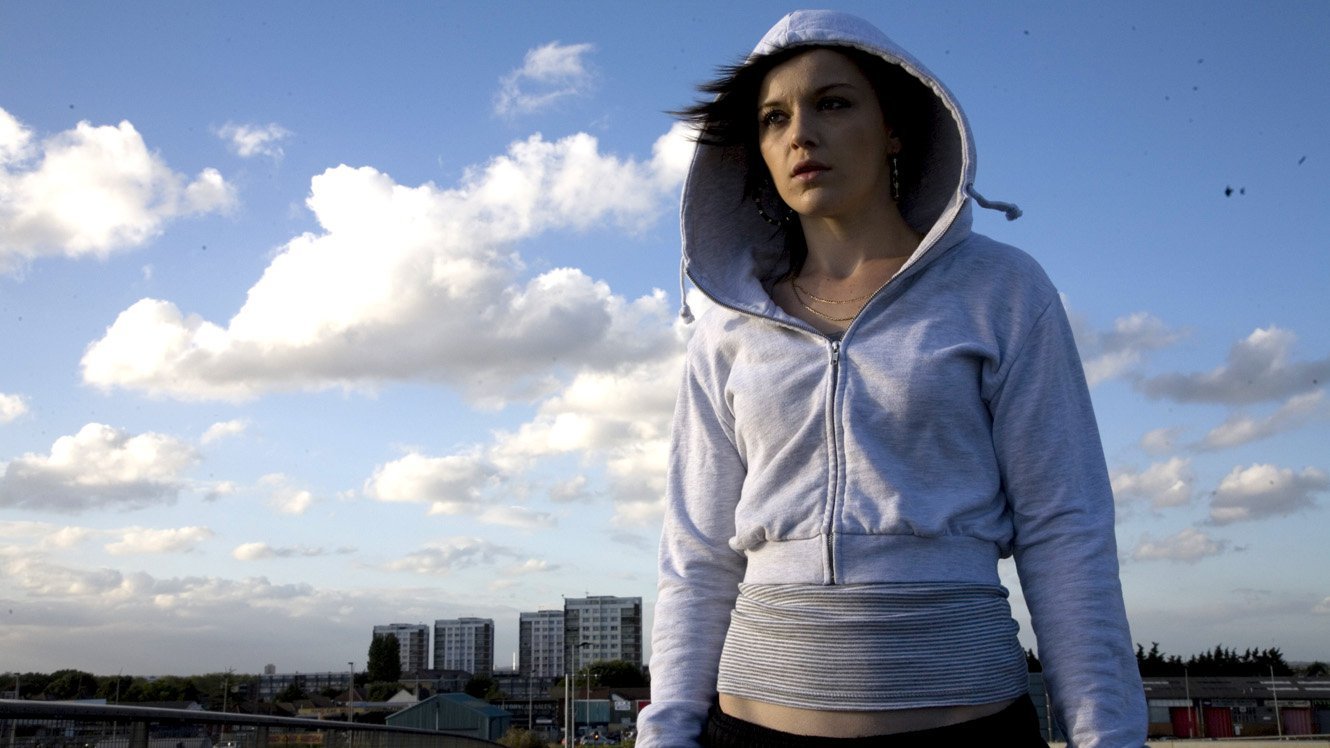 6. I Killed My Mother (2009)
Director: Xavier Dolan
This intensely raw coming-of-age drama focuses on a brash teenager's love-hate relationship with his mother. The boy eyes her with vile dislike, confused by the contempt that stems from her most basic personality traits. This leads to guilt, which in turns takes him down the path of sexual and creative discovery. It's very real and penetrates deep into the grey areas of parent-child relationships. Oh, and does he really kill his mother? Come on, I can't tell you that.
7. The Kid With A Bike (2011)
Directors: Jean-Pierre Dardenne, Luc Dardenne
Winner of the Grand Jury Prize at the Cannes Film Festival, this beautiful Belgium film tells us the heart-wrenching story of an abandoned boy who resorts to anger to vent his emotions. He is wild and unpredictable but holds on to his dear bicycle at all times as it is the last surviving connection with his father. The boy's life takes a turn when a sympathetic hairdresser takes him in as a ward. The journey ahead takes us through highs and lows with the vulnerable boy, culminating into a wonderful ride.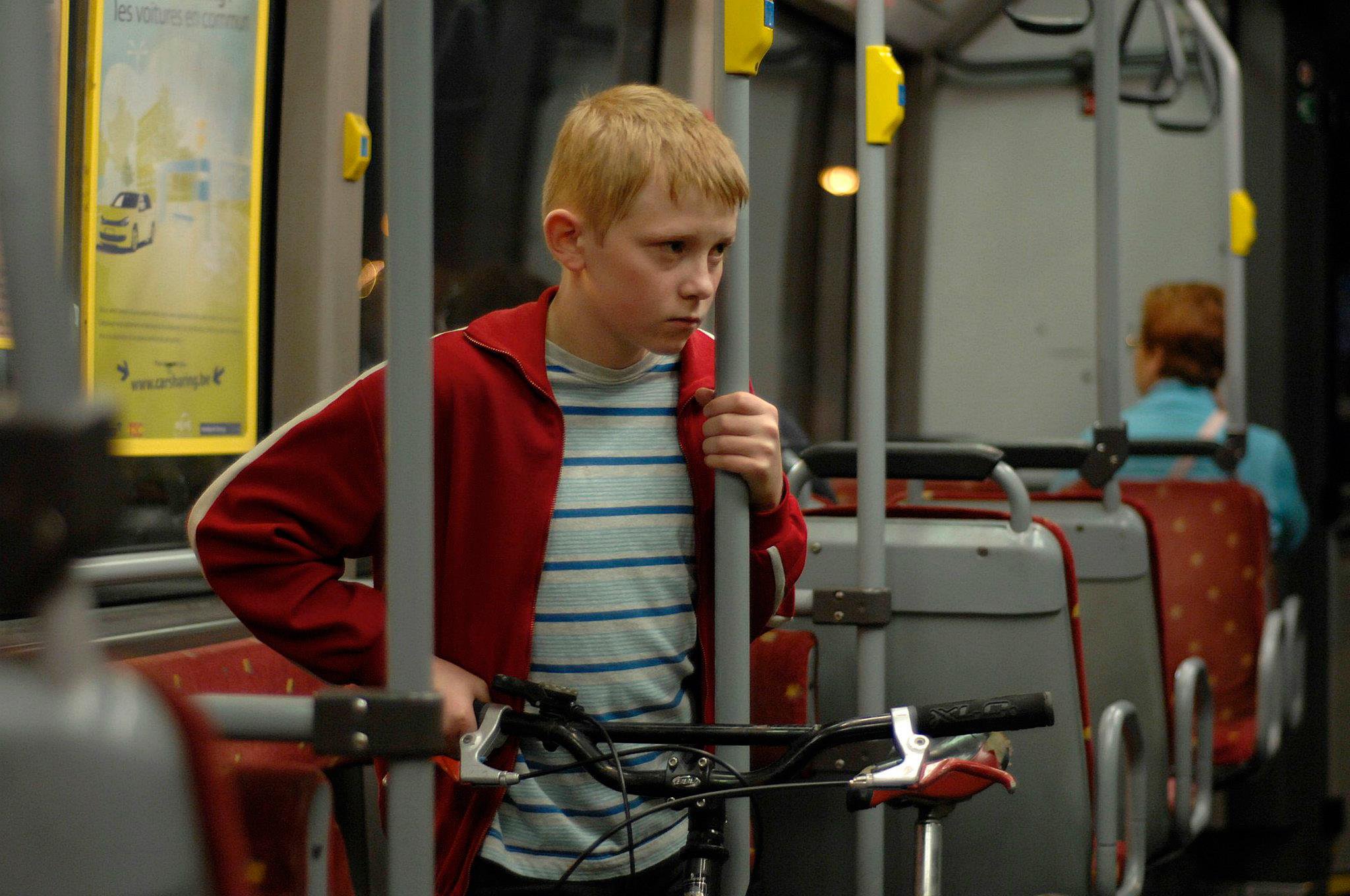 8. George Washington (2000)
Director: David Gordon Green
Based in a rural town, George Washington is a movie follows the lives of a gang of youngsters who land themselves in a dangerous predicament. During a regular game in the park, one of the boys dies tragically. Acting out of impulse and fear, the rest decide to do away with the body to cover their involvement in the mishap. Bottom line? Sometimes, we might not think before we act but every choice we make has a consequence.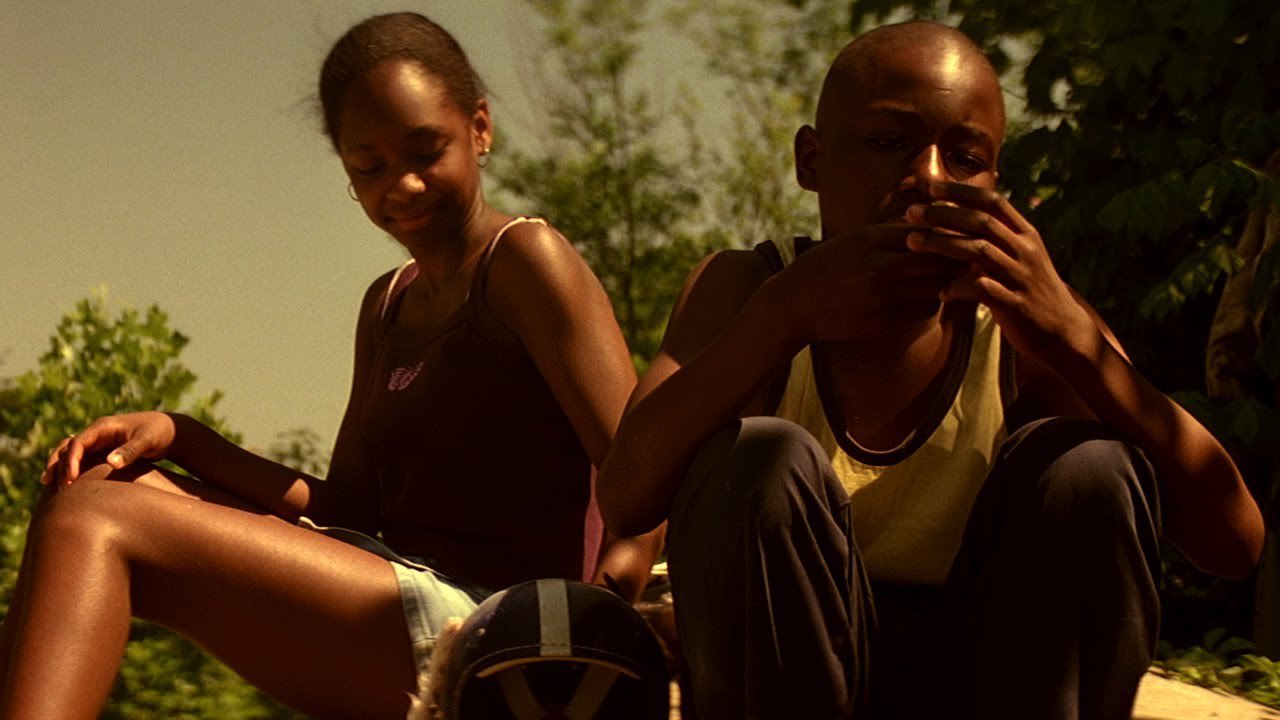 9. Welcome To The Dollhouse (1995)
An ignored middle school girl is bullied relentlessly in school and at home. Caught between the indifference of an attractive sister, assertive brother and distracted parents, the girl tries her best to make her way through this awkward phase of life. But not without a dark twist that exposes us to the hysterical experiences of this adolescent's insecurities and struggles. If you're feeling bad for her, don't. You'll see why.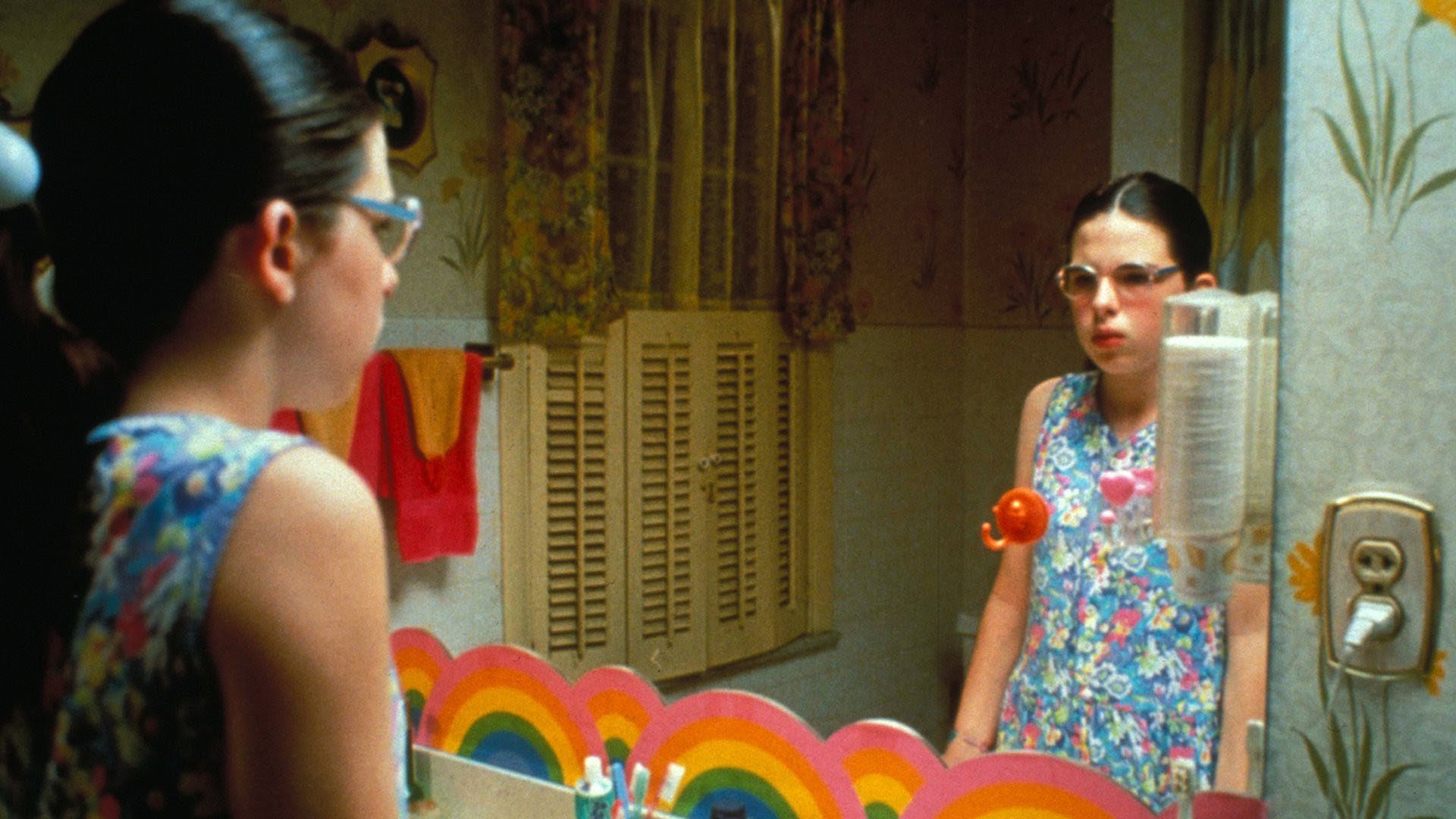 10. Tomboy (2011)
Director: Céline Sciamma
This tender French movie explores the alienation of a 10-year-old transgender, Laure, who is known as a boy, Mikäel, to her neighbourhood. Children are confused about their gender roles and identities more often that we realise, and this movie is an important reminder of the same. The stunning Zoe Heran brings the most incredible depth and dignity to her role, successfully capturing the essence of a growing person trying to connect with the body and the soul.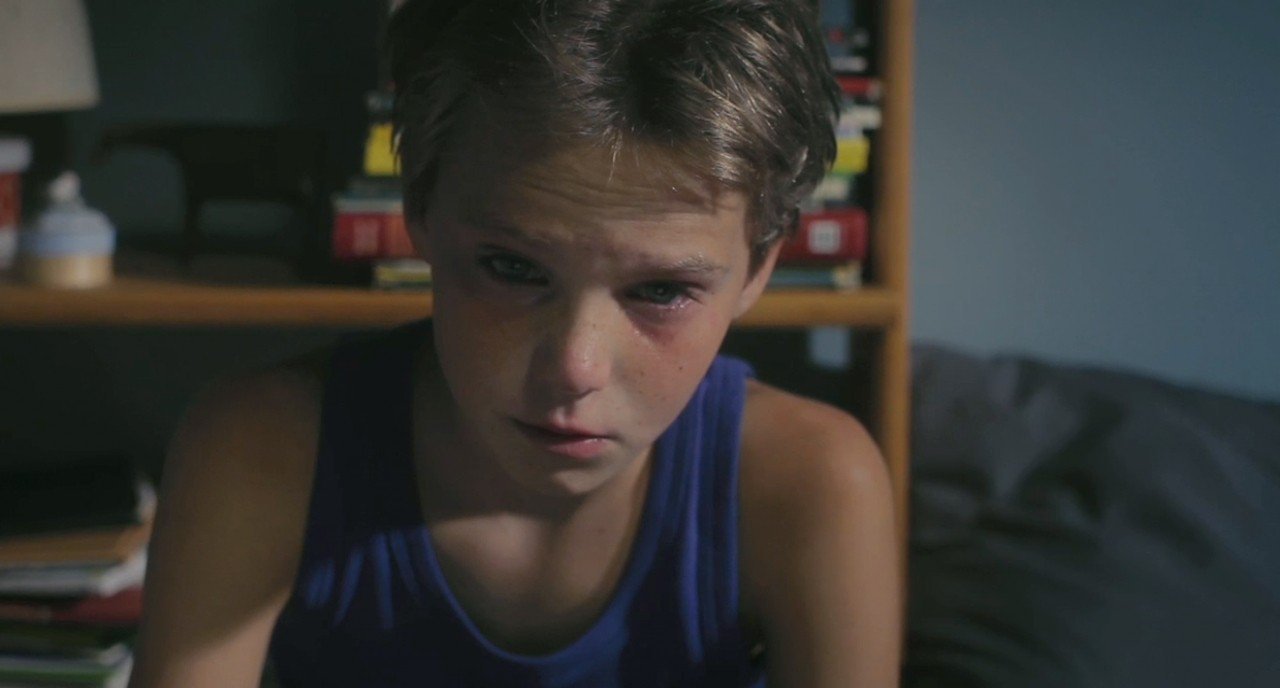 11. The Dreamers (2003)
Director: Bernardo Bertolucci
Hailed as a classic by an entire generation, The Dreamers is an erotic English/French film set in the turbulent Paris of 1968. An American student finds himself bonding with a brother-sister duo through their shared enthusiasm for cinema. Sexual games in the middle of a political revolution and social unrest create the most enticing plot for this ambitious film. You won't forget their explicit encounters for a while.
12. Lilya 4-ever (2002)
Director: Lukas Moodysson
This Swedish-Danish drama is about Lilya, a young girl trapped in the clutches of extreme poverty of the former Soviet Union, left behind by a mother who moves to America with her lover. With her aunt abandoning her as well, Lilya becomes desperate to find a way out of her hellhole. Soon, a lie leads her to prostitution and she is soon pulled deep into the dingy world of sex trade. When a promise from the boy she loves proves to be false, all her hopes of a better life are shattered.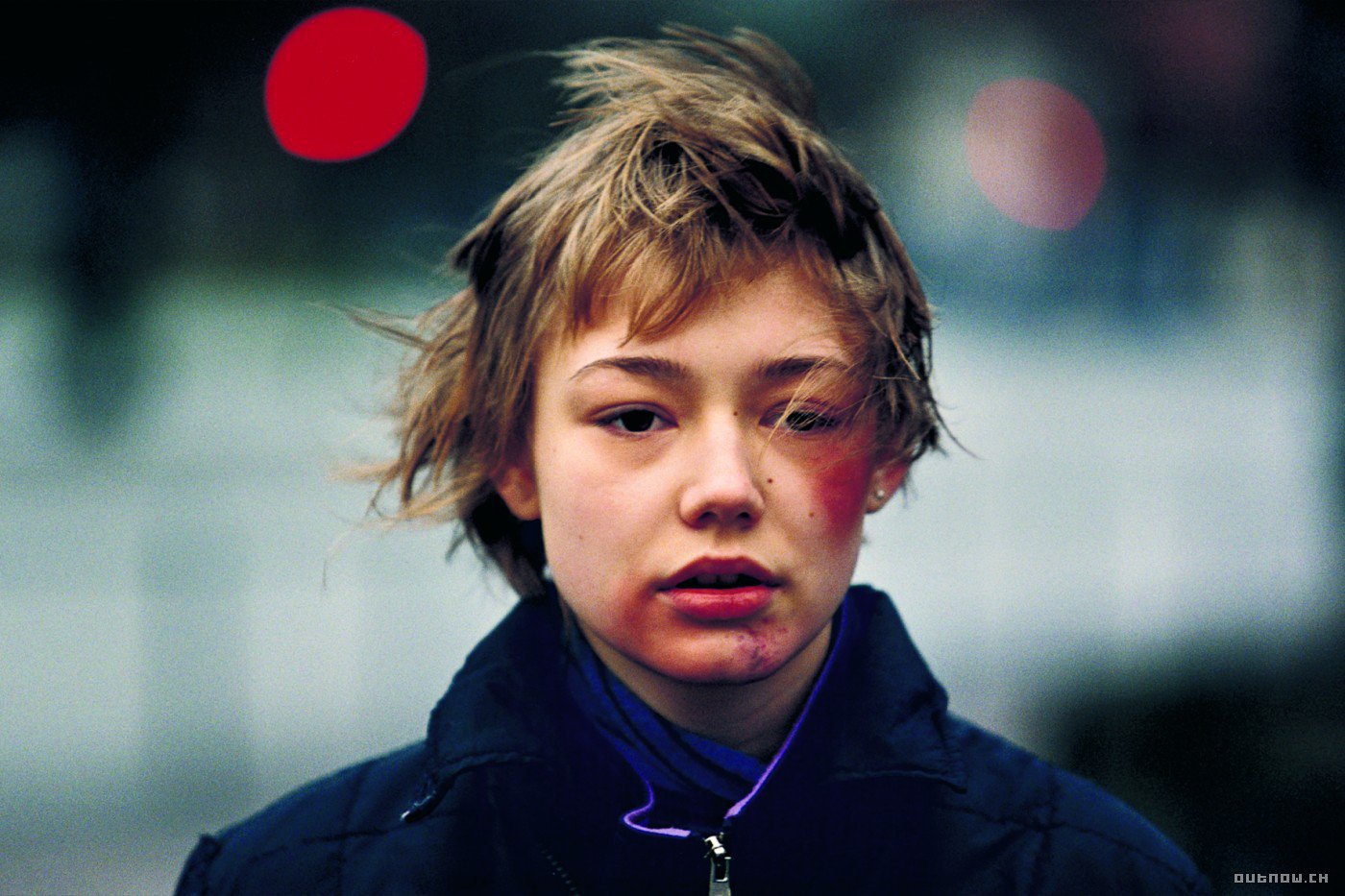 13. Heavenly Creatures (1994)
Director: Peter Jackson
Based on true events, this disturbing psychological thriller tackles one of the most notorious murder cases in New Zealand, a result of an obsessive relationship between two young girls, Pauline Parker and Juliet Hulme, who revel in a realm of delusional fantasy together. The tension arises when Pauline's mother realises the toxicity of their bond and tries to break it. What happens next is a gruesome act of insanity that would go down in history. Just so you know, Kate Winslet made her big screen debut with this movie.
14. Boy A (2007)
Freshly out of a juvenile detention centre for a crime he committed as a child, Jack tries to leave his troubled past behind and build a new identity from scratch. An act of kindness makes him a local hero one day but when the town's people discover his truth, they turn against him out of fear and anger. Can a new future materialise without the shadow of the past? Will he get a second chance? Watch Andrew Garfield in a gripping role to find out.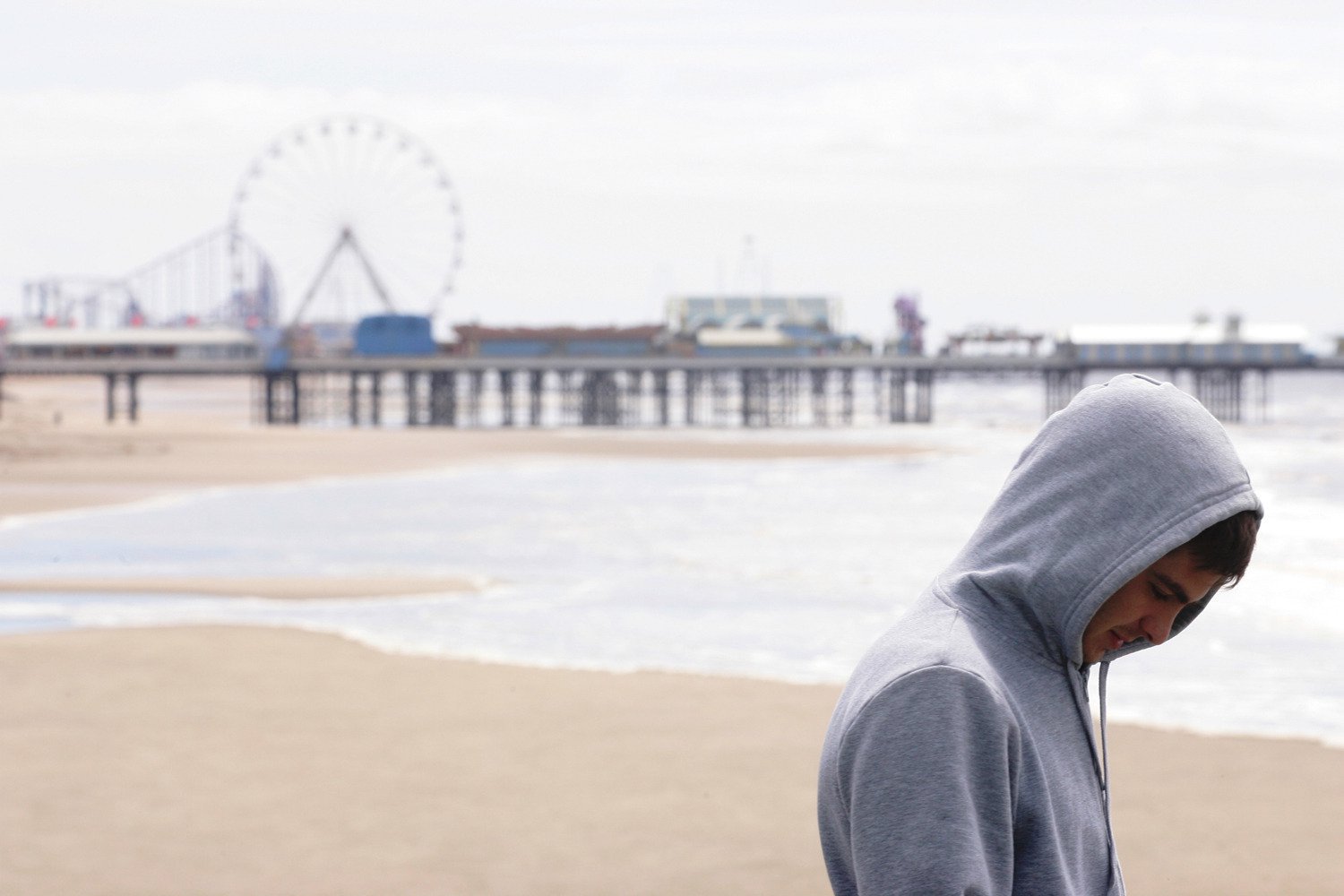 15. Difret (2012)
Director: Zeresenay Mehari
This magnificent Ethiopian feature is a fierce story of a 14-year-old girl charged with the murder of a man who snatches her from her village and abused her under the pretext of the nation's oldest and most terrible practices – abduction for marriage. After she accidentally shoots him for self-defence, a diligent lawyer steps in to fight for the girl and the future of the 'tradition'. Will the two be successful in getting justice and bringing about a change for the generations ahead?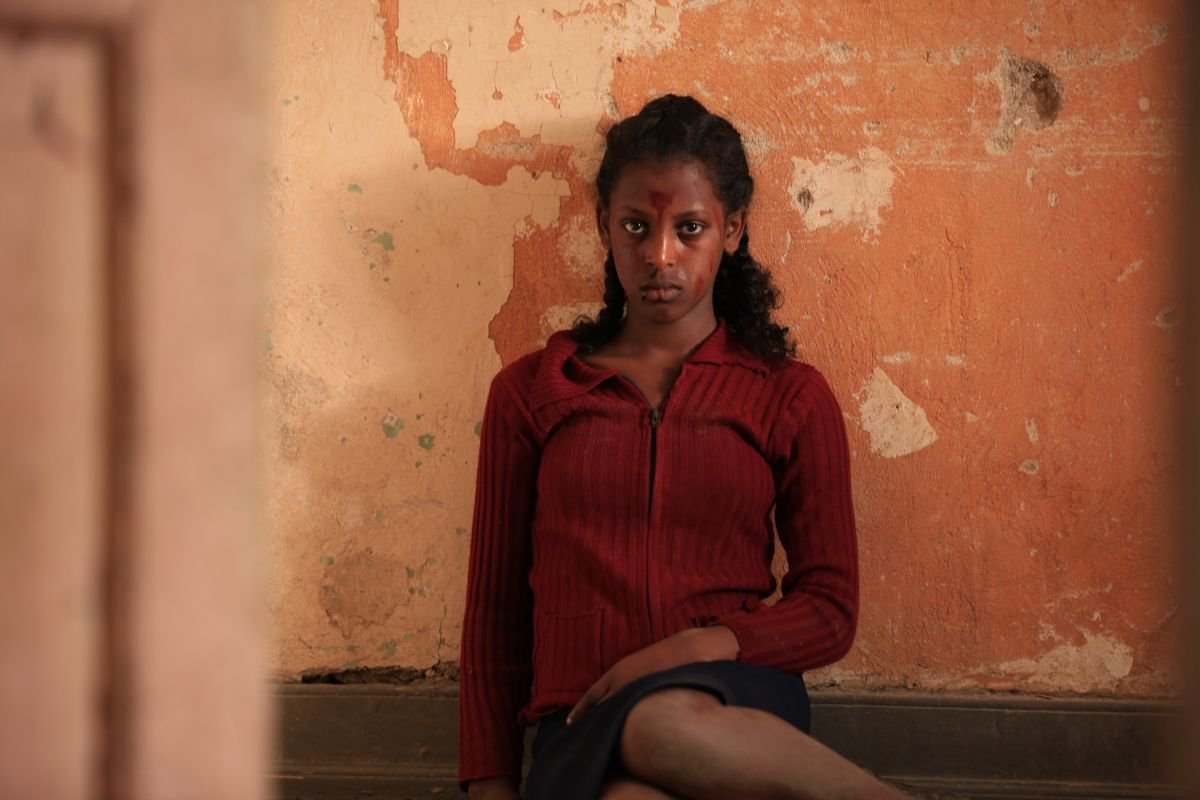 16. Persepolis (2007)
Directors: Marjane Satrapi, Vincent Paronnaud
This astounding French animated biographical film is adapted from an autobiographical graphic novel of the same name. The author of the book and the director of the movie happen to the same woman. Which means viewers get a profoundly sincere and blatantly honest account of events in the life of a bold girl during the Iranian revolution. She faces her share of trauma while growing up into a rebellious punk teenager in the midst of war and family tragedies. You must hear her story. You must.
17. Y Tu Mamá También (2001)
Director: Alfonso Cuarón
This Mexican film's title translates to 'And Your Mama, Too', and has been hailed as one of the biggest cinematic gems of all time. It's about two young, hotheaded guys who are speeding headfirst into the next phase of their lives. They meet an enticing older woman and take her along on their escapade across the country. While living each day to the fullest, they come to terms with the world and each other. But it's not as simple as it sounds; you've got to watch this film to believe its wonders.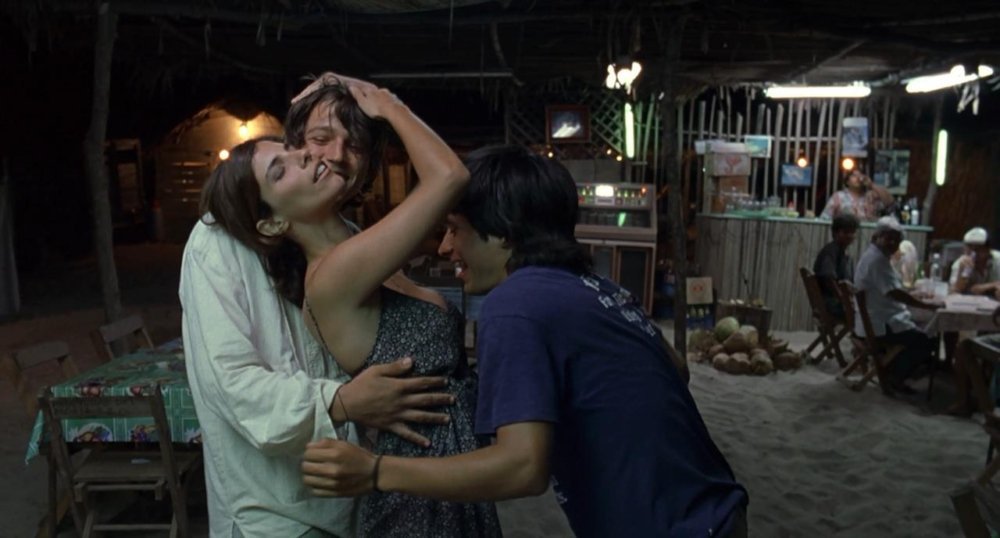 18. The Virgin Suicides (1999)
Director: Sofia Coppola
This is a highly cryptic movie about the lives of 5 beautiful sisters, aged 13 to 17, belonging to a conservative family, and a group of neighbourhood boys obsessed with them. After the youngest sister attempts suicide, all the girls are confined within the house and their social interaction is banned. This creates a dark and gloomy atmosphere that leaves them isolated and depressed. The ending haunts one like a nightmare when the credits start rolling.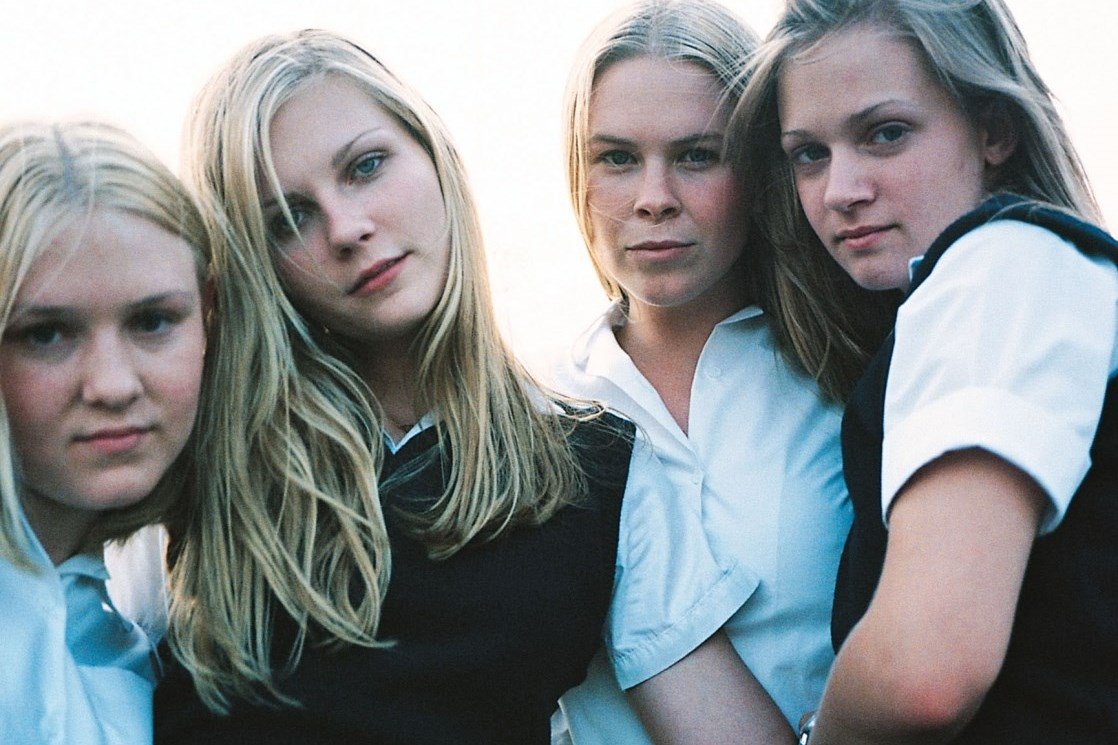 19. Dope (2015)
A hit at the Sundance festival with both critics and audiences, Dope is about a boy named Malcolm who goes from being a geek invested in his academic progress and college applications to a dope head in the dark underground drug scene. When he and his friends accidentally take a bag of drugs, all hell breaks loose. What happens next is a chase that might not end that well for everyone involved.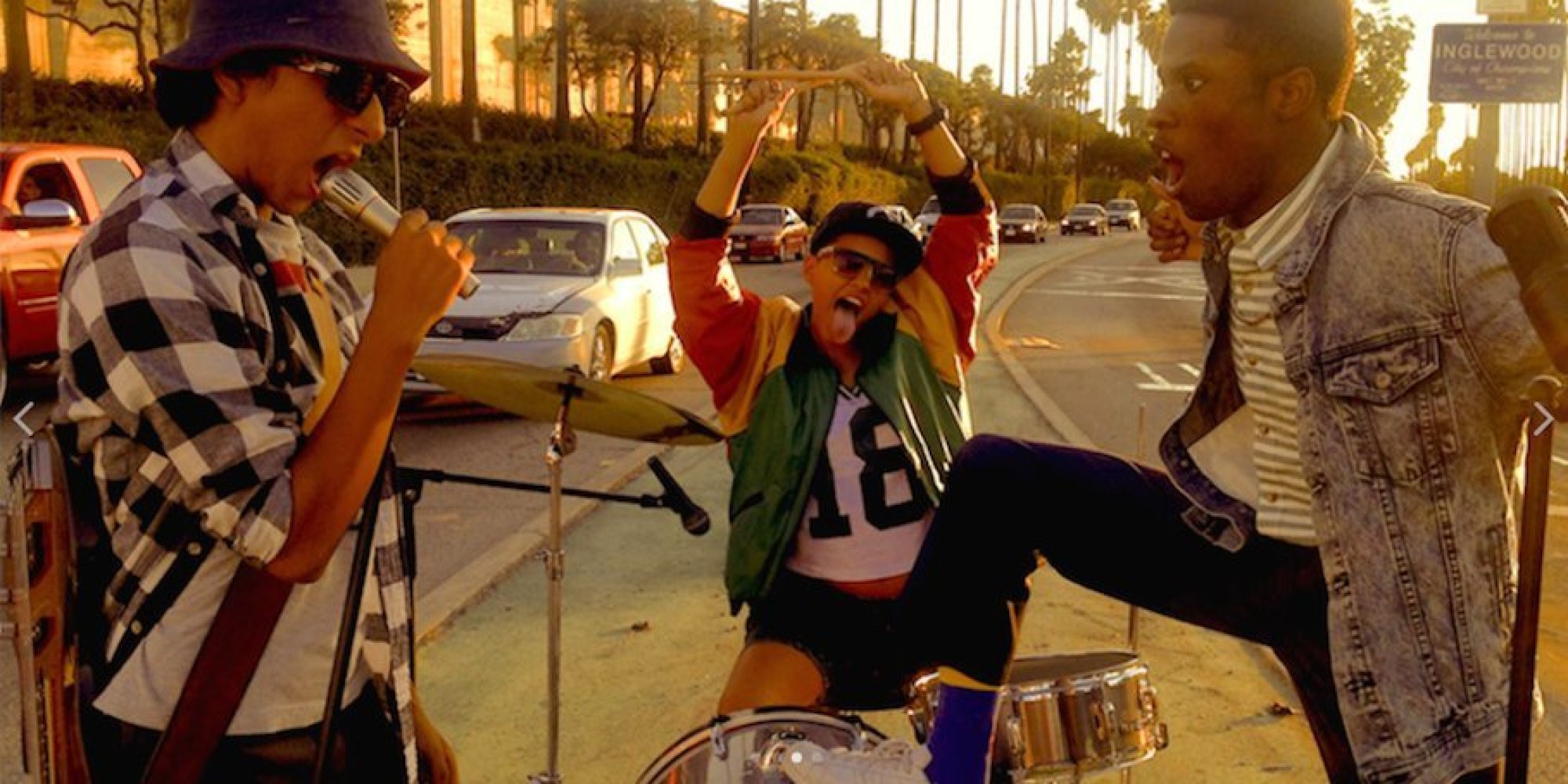 20. Pariah (2011)
Director: Dee Rees
Alike, played by the powerhouse Adepero Oduye, is an African-American teenager from Brooklyn on a quest to find her true sexual identity while struggling with a tense family atmosphere, heartbreaks and new friendships in a journey that ultimately leads to self-discovery. An honest and vulnerable representation of adolescent curiosity and doubts, Pariah is a movie to watch out for.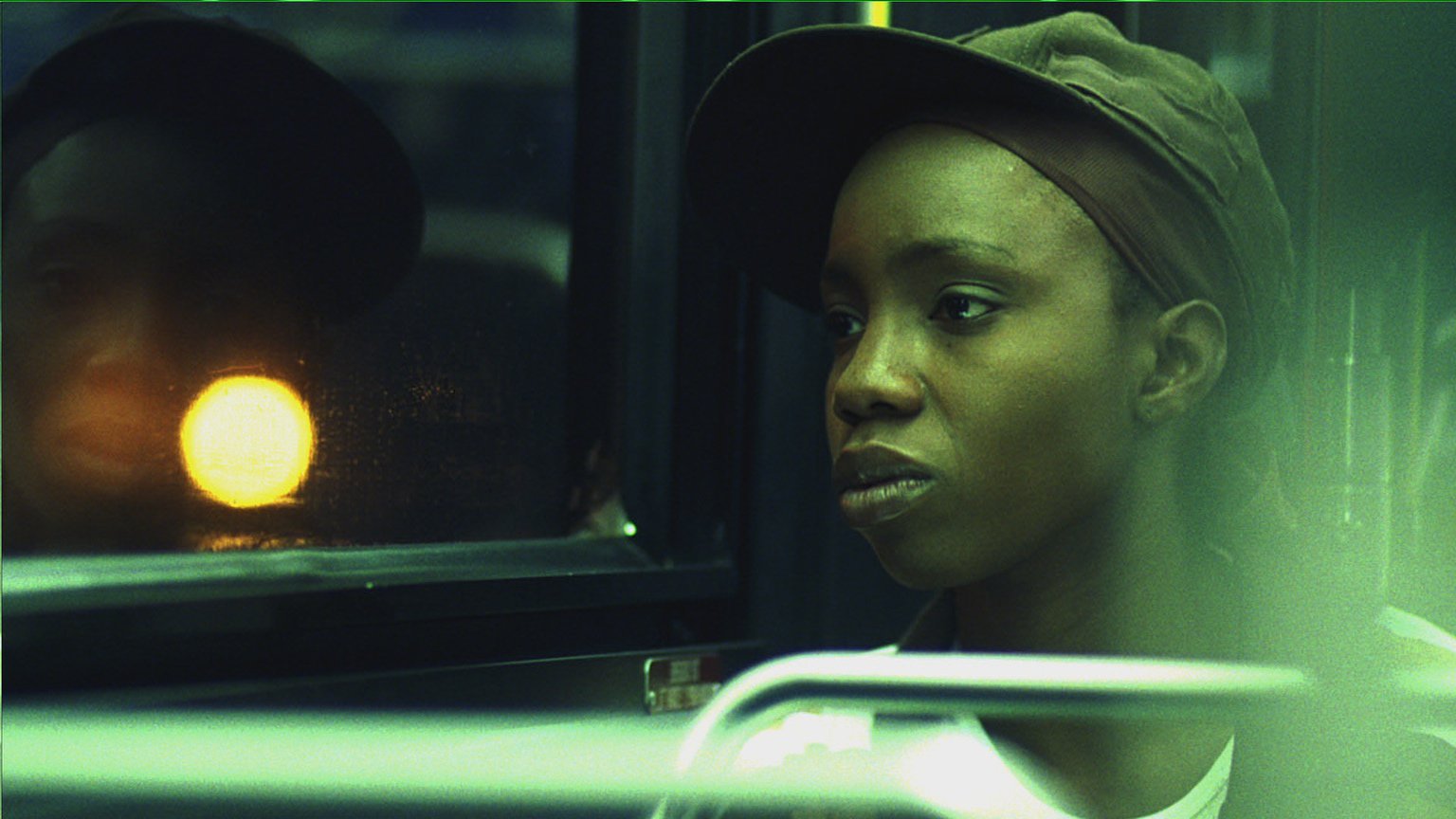 21. Dazed And Confused (1993)
Director: Richard Linklater
This movie is gold. It has already achieved an unparalleled status over the years, becoming one of the most prominent masterpieces of the '70s youth culture. It shows us the last day of high school of a group of friends. Everyone's wasted here; I'm talking about rounds of boozing, pot smoking and back-to-back parties. It captures the restlessness of that era perfectly, leaving us almost giddy, but in a good way. FYI, half the cast comprises today's superstars, including Matthew McConaughey and Ben Affleck.
22. Rebel Without A Cause (1955)
Director: Nicholas Ray
There's no way you haven't heard of this iconic movie. I can't possibly word the magnitude of its legacy for you. Even though it was released over 60 years ago, it'll still strikes a real chord with audiences. James Dean (JAMES DEAN!!!) plays Jim Stark, a teenager who has to move to a new town because of his messed up past. Here, he tries to find love and companionship, something he can get only when he has proved himself worthy of it all…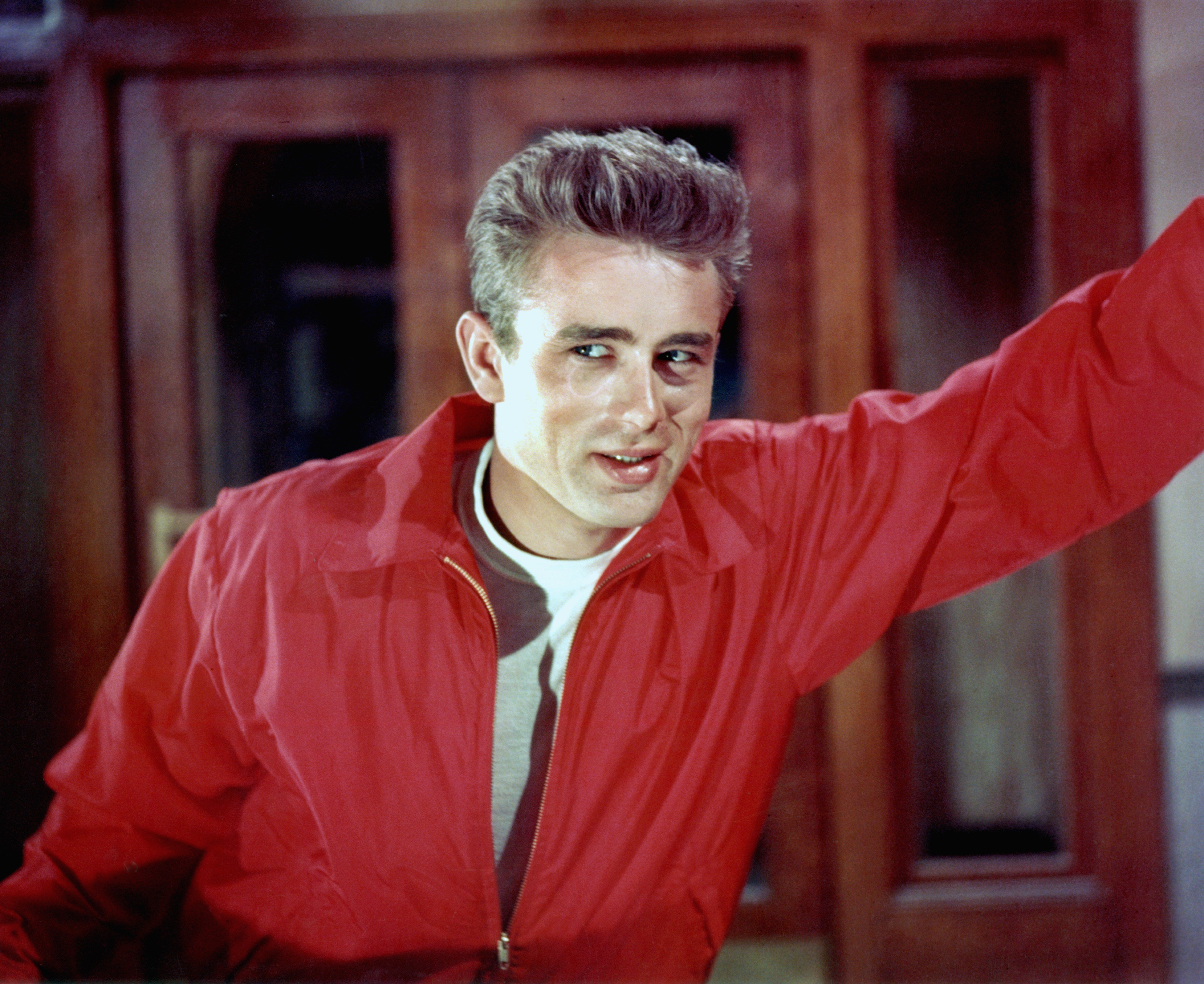 23. Thirteen (2003)
Director: Catherine Hardwicke
Evan Rachel Wood and Nikki Reed play Tracy and Evie in star-making performances. Tracy is a straight-As student before meeting Evie, who introduces her new naïve friend to the world of sex, drugs, crime and other harmful habits that isolate Tracy from her mother and friends. She spirals downwards into darkness but will she finally find the light?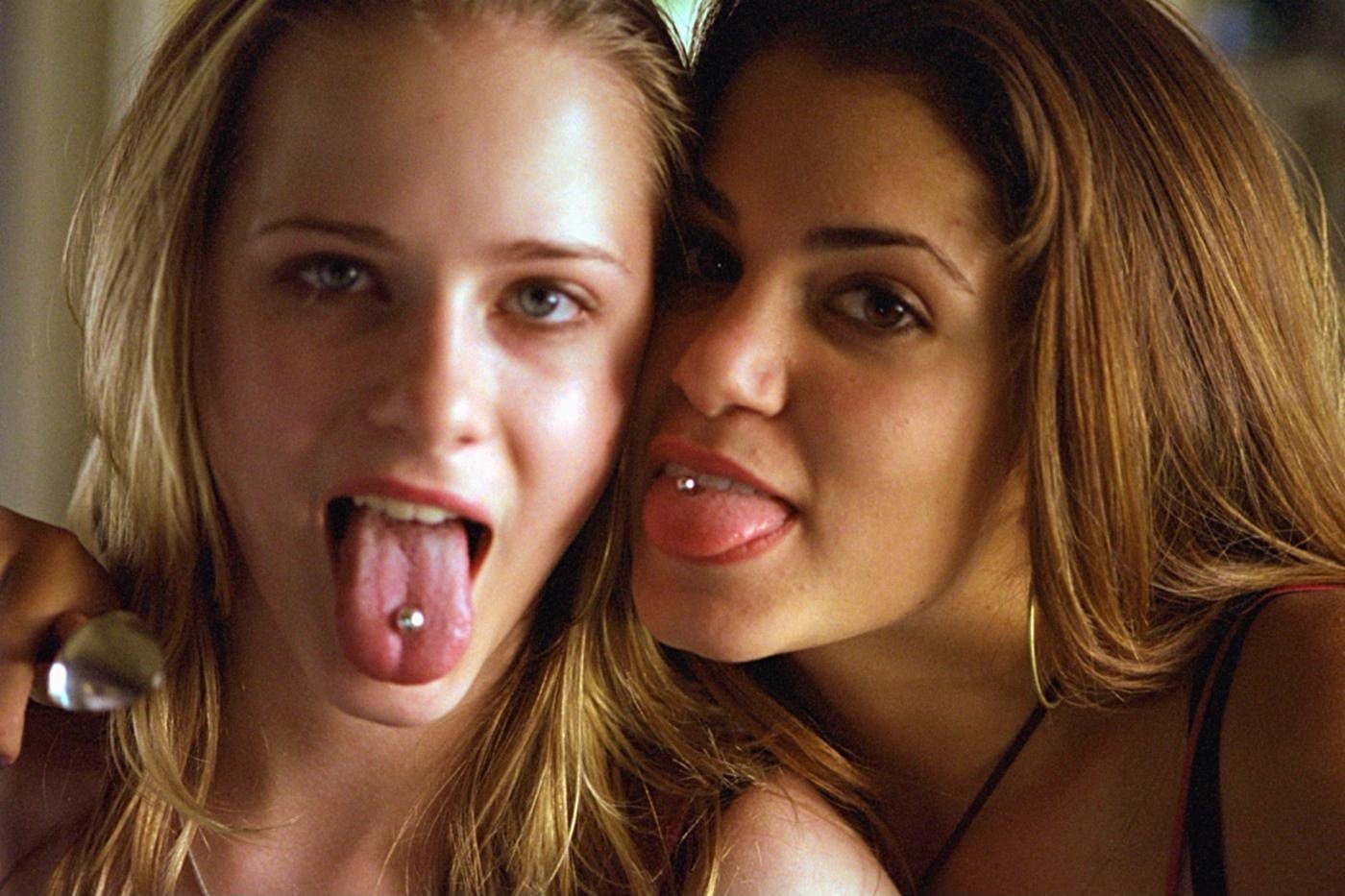 24. The Year My Voice Broke (1987)
This Australian drama gives us the turbulent story of two childhood friends, Danny and Freya. As they blossom into young adults, Danny's feelings for Freya turn sexual but she shifts her attention to a thuggish jock who plays rugby. The three soon team up for a cause. The film deals with the idea of first love and the practice of bullying with great effect.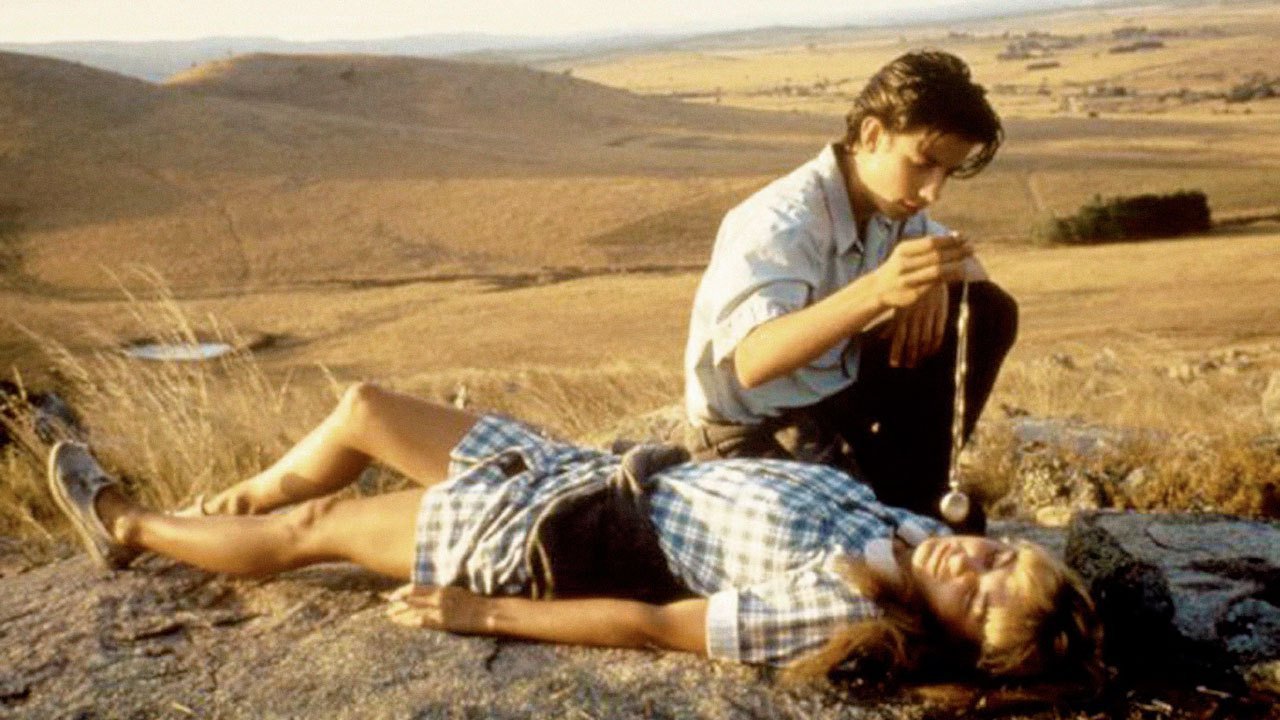 25. Time Of The Gypsies (1988)
Director: Emir Kusturica
It's time for some magic! This critically-acclaimed Yugoslav movie is deeply set in realism and follows the journey of a young gypsy with telekinetic powers (the ability to move objects with one's mind). He is soon pulled into the crime business that snatches away his loved ones. His new life destroys everything important to him, leaving him alone to decide the kind of man he wants to become.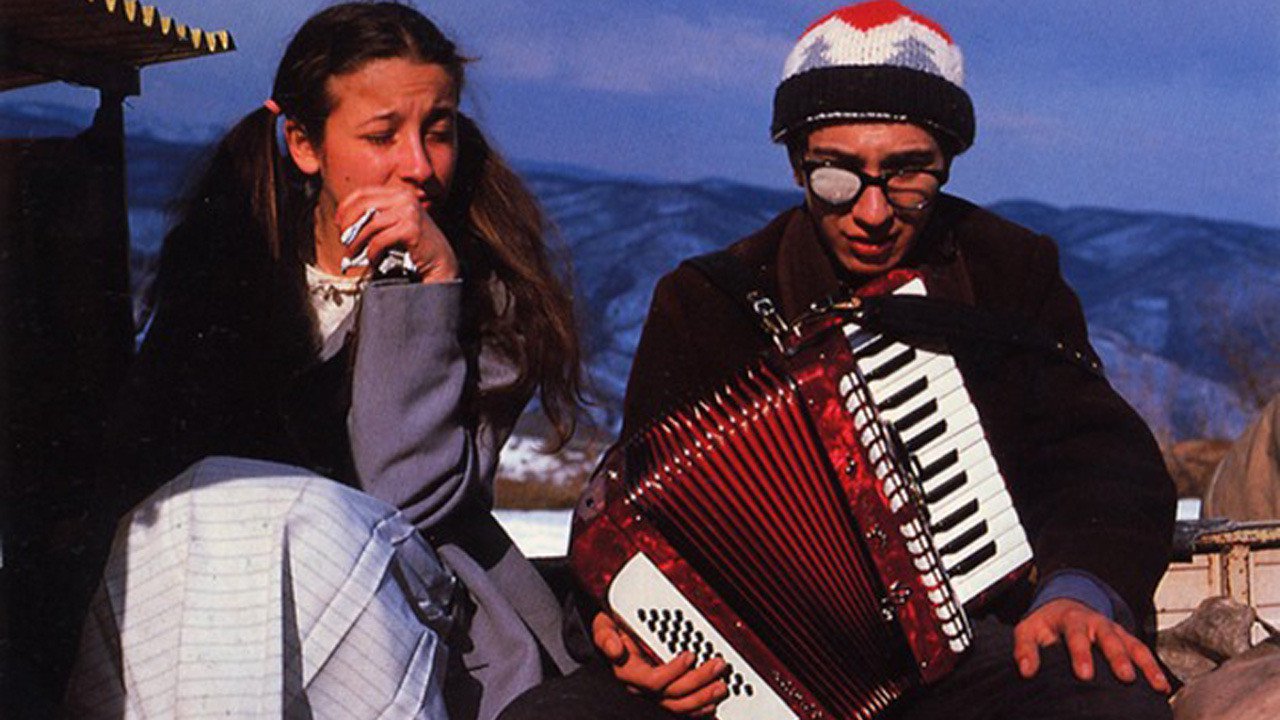 26. American History X (1998)
Director: Tony Kaye
American History X goes beyond being just a film; it's a profound experience that shows us how inherent inner good can be shaken by destructive dictatorship and violent hatred. Edward Norton plays Derek Vineyard, a former new-nazi skinhead who to tries to stop his younger brother from going down the same path as him. But once the seed of evil is planted, is there really much scope for redemption?
27. Somers Town (2008)
Director: Shane Meadows
This monochromatic adventure is set in London and focuses on the friendship between two boys, Tomo and Marek. Their fathers are aimless drunks, leaving their sons to fend for themselves. Both of them fall for the same girl and stalk her relentlessly. One day, the girl disappears and they're left heartbroken. They drown their misery with alcohol till an event separates the two, testing their bond with more challenges.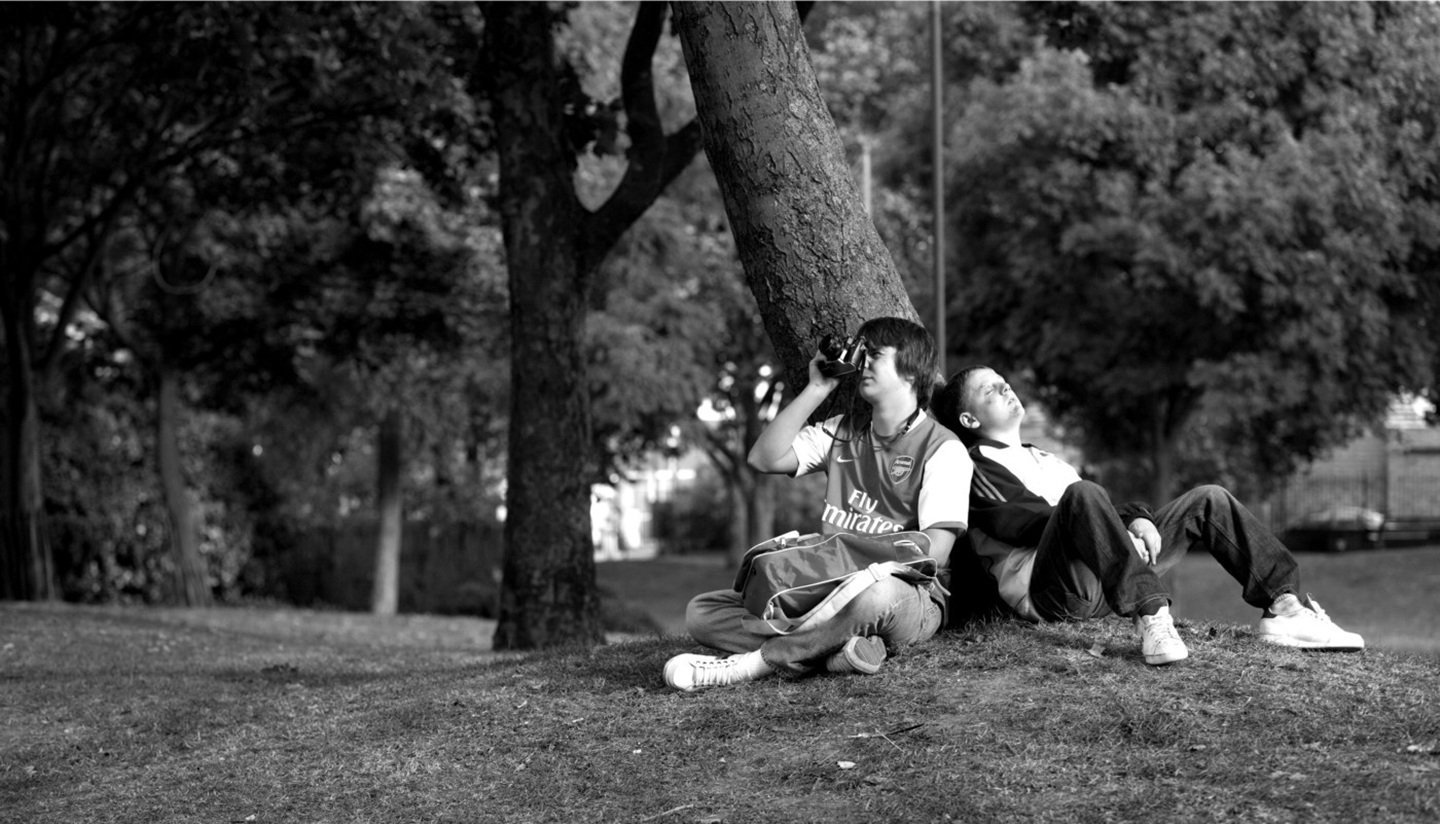 28. The Diary Of A Teenage Girl (2015)
Director: Marielle Heller
No, this isn't some flimsy journal penned by a cute little girl. In fact, the explicit accounts recorded by the feisty protagonist will blow your mind. She is an artist in her own right, creating a world of stark ideas and uninhibited experiences with each passing day. She yearns to explore her body and decides to start with her mother's boyfriend. This girl is a true daredevil, I tell you.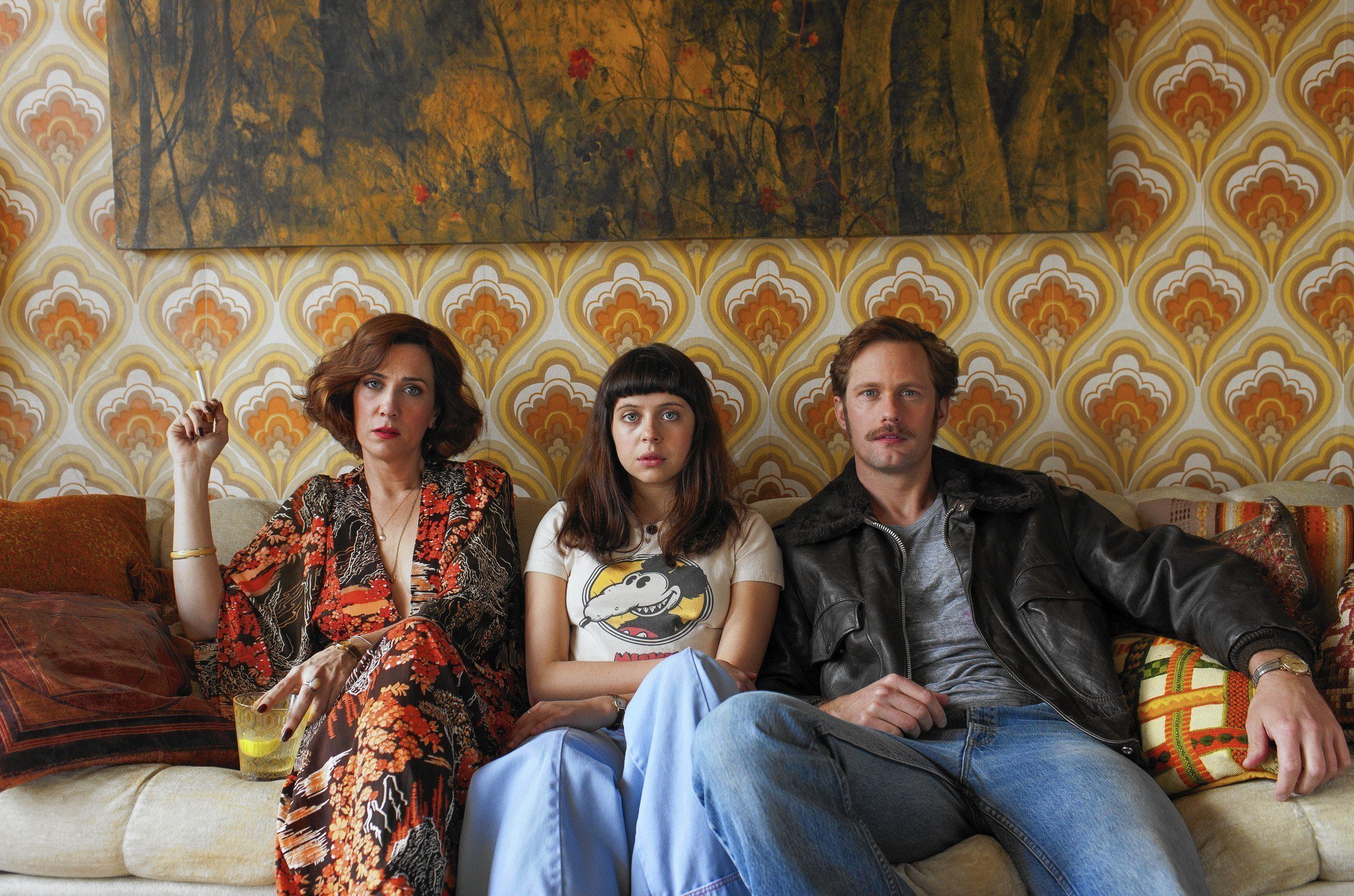 29. We Need To Talk About Kevin (2011)
Have you ever been scared of a child? You will be after watching this film. A difficult son leaves his mother desperate for normalcy with his non-stop antics of mental torture. We see him in different phases of his life, growing more complicated and reclusive with the years. But nobody knows what's brewing in his sociopathic mind till the very end; a horrific end that'll scar you.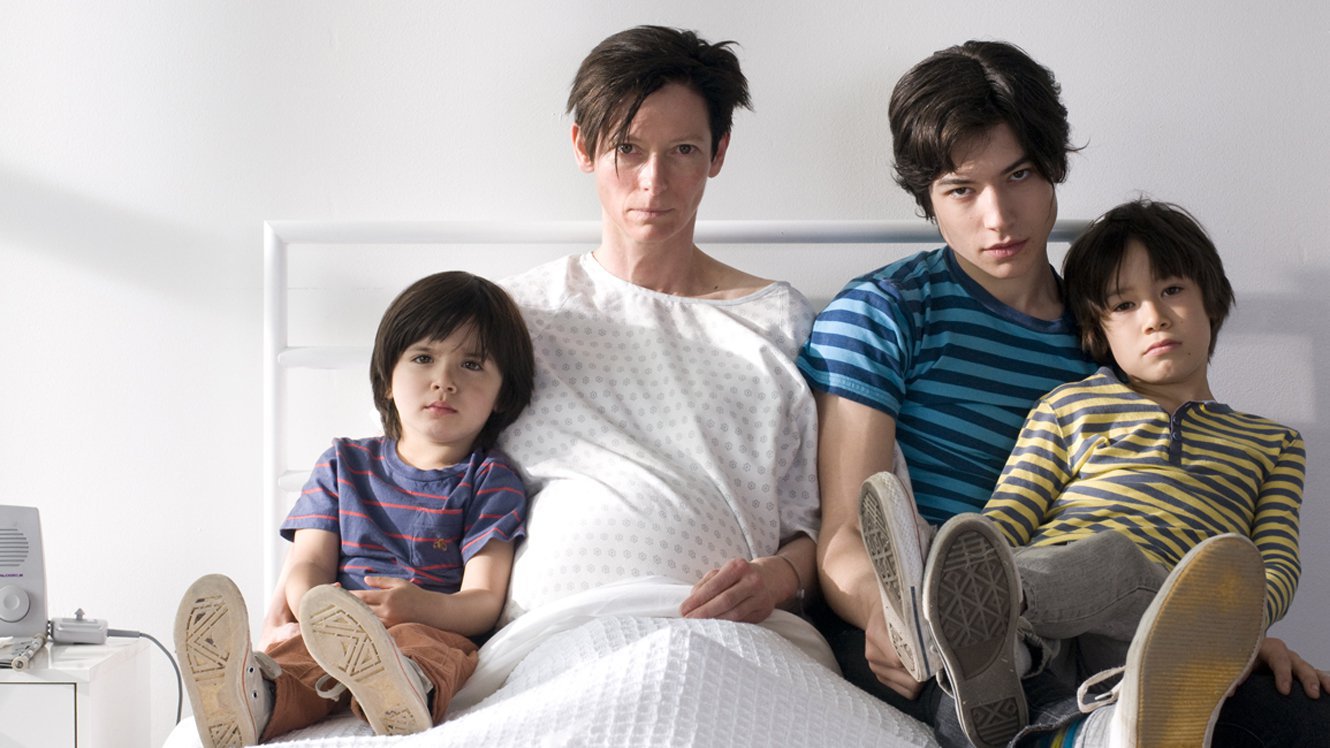 30. Donnie Darko (2001)
Director: Richard Kelly
Quite the cult classic, this film will send shivers coursing through your mind and body. Sharp and scary, Jake Gyllenhaal plays Donnie, a mysterious kid who befriends a creature in a bunny avatar that tells him about the world's incoming end. The best part? Only Donnie can see and hear him.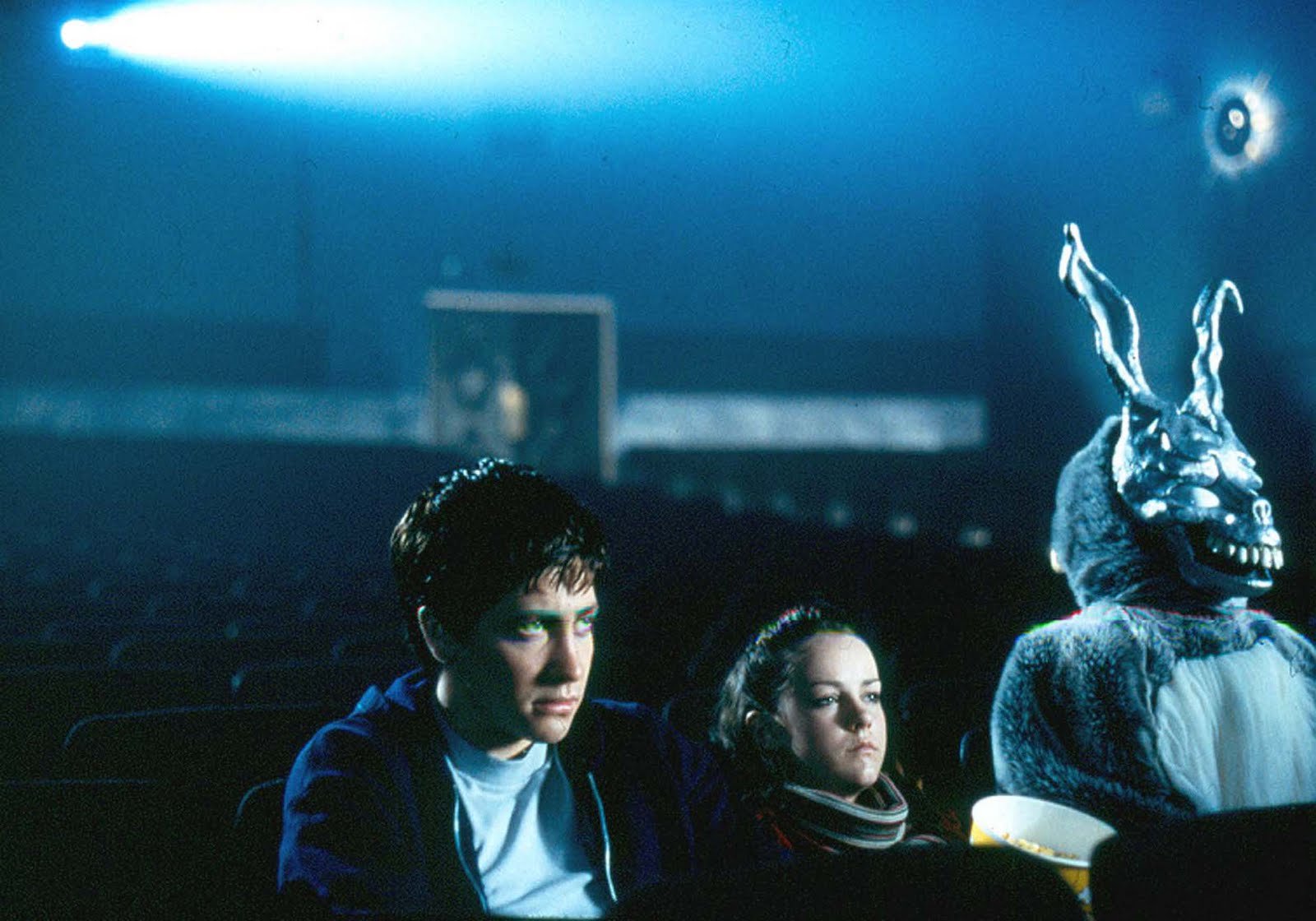 31. American Beauty (1999)
Director: Sam Mendes
Nishabd was loosely based on this Oscar-winning movie. Lester Burnham (Kevin Spacey) seems to have the perfect life with a successful advertising career and loving family. But on the inside, he's gradually slinking into depression. Then his daughter's friend arrives as a shining light in the midst of his dark midlife crisis. He's instantly infatuated with the young girl and finds a fresh lease of life in the time spent with her. But will this blossoming relationship harm everyone involved? Are his emotions morally justified? This black comedy is an autopsy of sexuality, beauty, materialism and many other interesting themes.
32. Speak (2004)
Director: Jessica Sharzer
Melinda is always quiet. No one knows of the trauma she endured at a summer pool party that ended with her calling the cops. Her friends tease her for her silence and her parents don't really care. She finds temporary peace in the art class but her experience weighs down upon her constantly. Will her secret come out? Will she finally speak? Kristen Stewart gave her all to this role and it genuinely shows.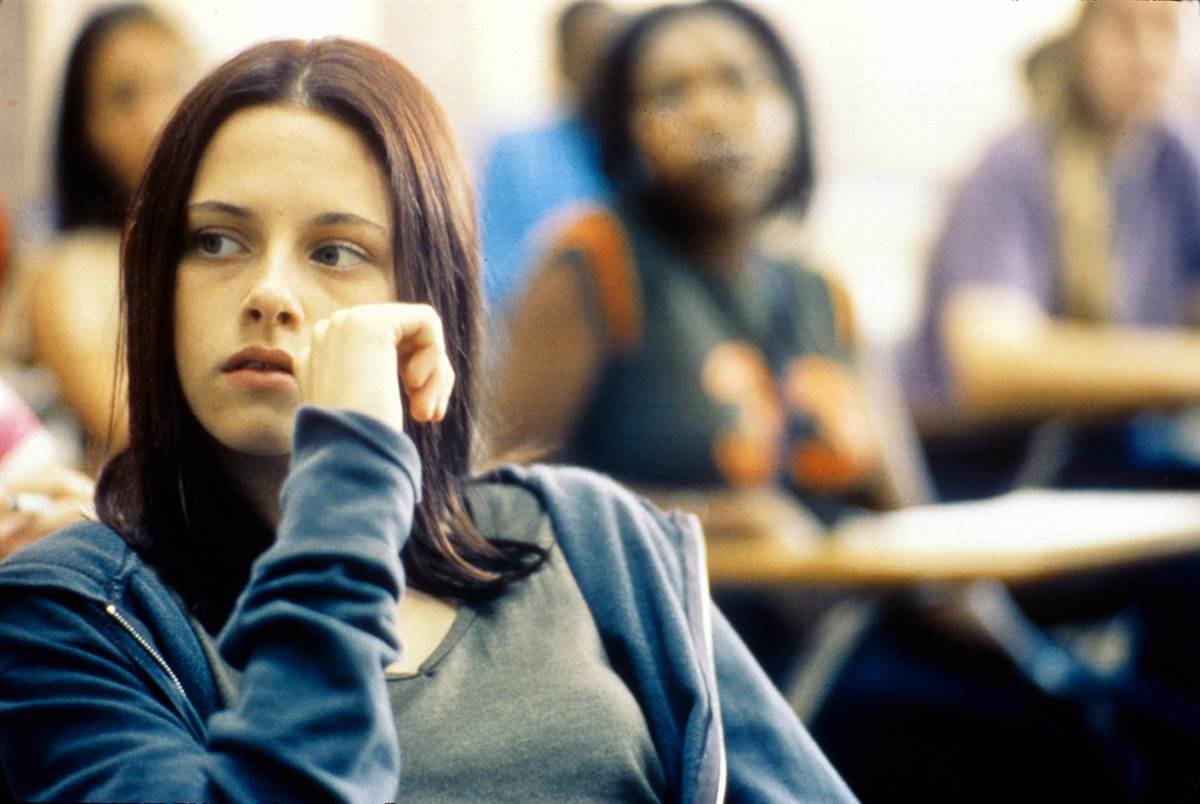 33. Blue Is The Warmest Colour (2013)
Director: Abdellatif Kechiche
I don't know if I've seen a love story more intense than this powerhouse French film in the past few years. It's a lesbian romance that will evoke more emotions than anything you've experienced before with a certain kind of authenticity that isn't seen often in cinema. This is the odyssey of a girl, Adèle, who finds love and sexual liberation in an older art student she meets at a gay bar. Their relationship opens new horizons for both, tying them in a spirited bond that is tested when one of them makes a mistake.
No matter how old you are, this list has something for each one of you. So sit back and get started. Enjoy!