Have you ever dreamt about running into your Raj or Simran on a train? If you have then you're not the only one. Because Bollywood does that to you!
The dream-like romances that our movie industry brings to celluloid are all we need to watch on a dull day. The over-the-top love story, a highly-dramatic family, an impossible happy ending that eventually turns into a happily-ever-after, Bollywood does romance better than anyone else. 
But at times, I sincerely hope that nobody does romance like Bollywood because our films confuse impressing a girl with harassing her. The ways that the hero adopts in order to woo his heroine come across as nothing but manipulative, misogynistic and downright dangerous. 
How does it all work? Let these illustrations show it: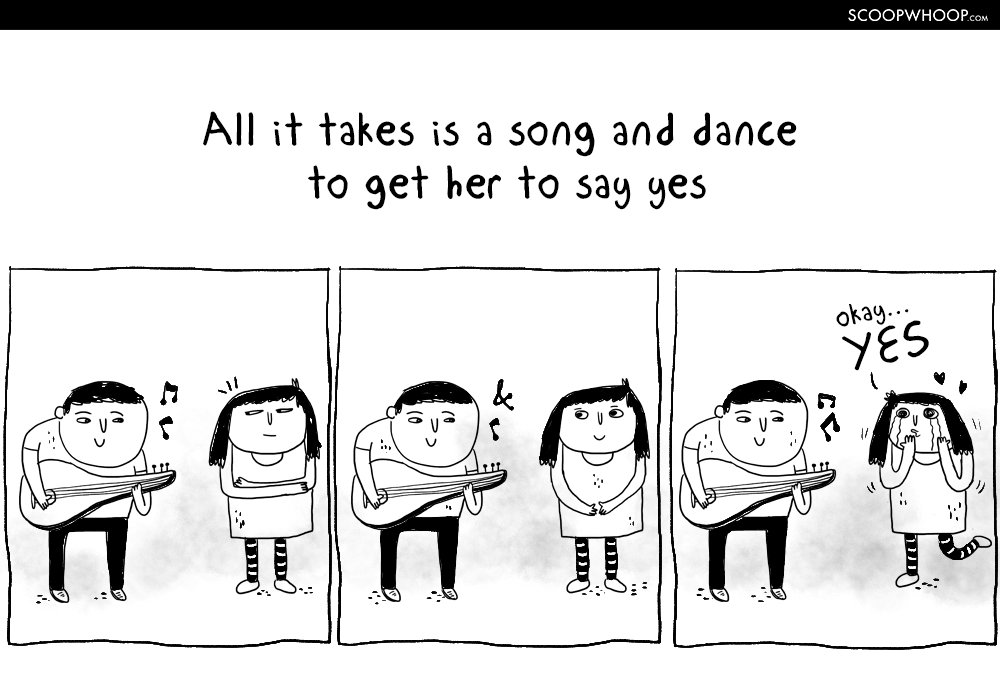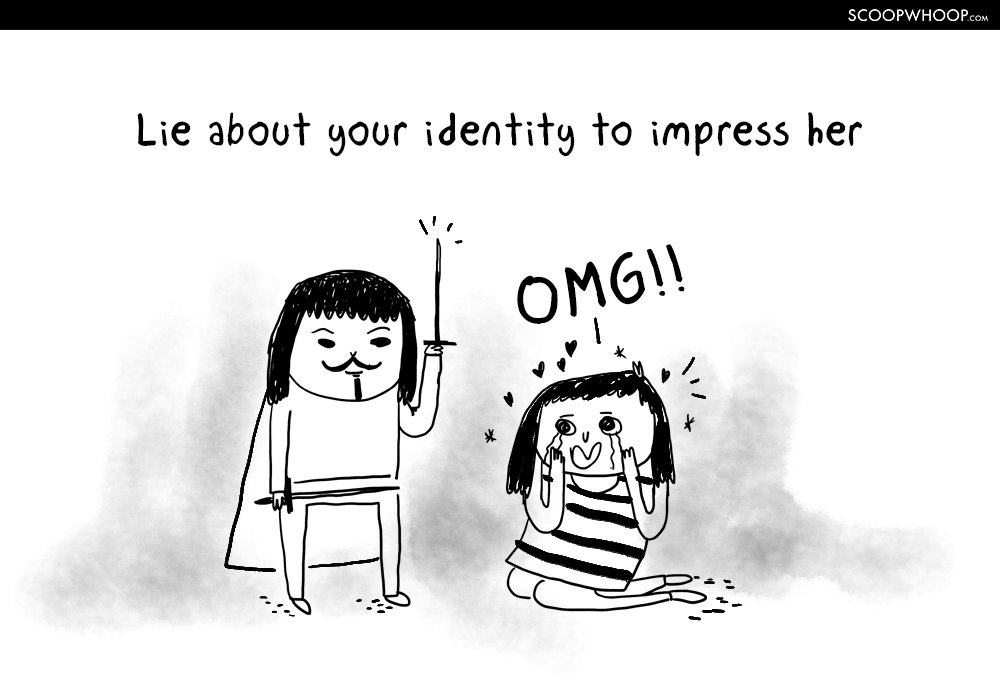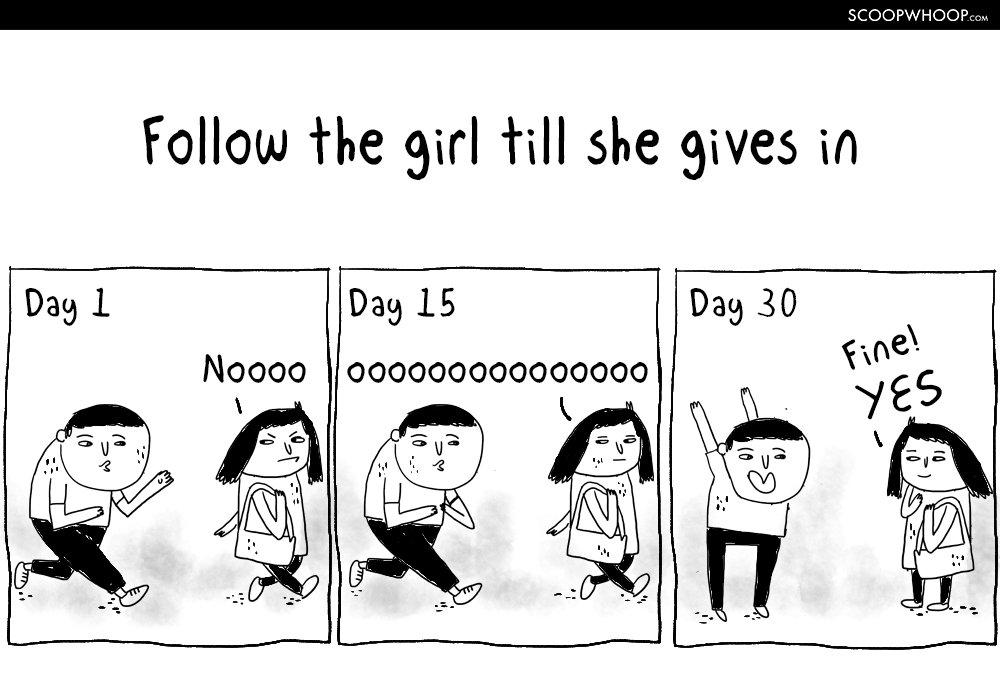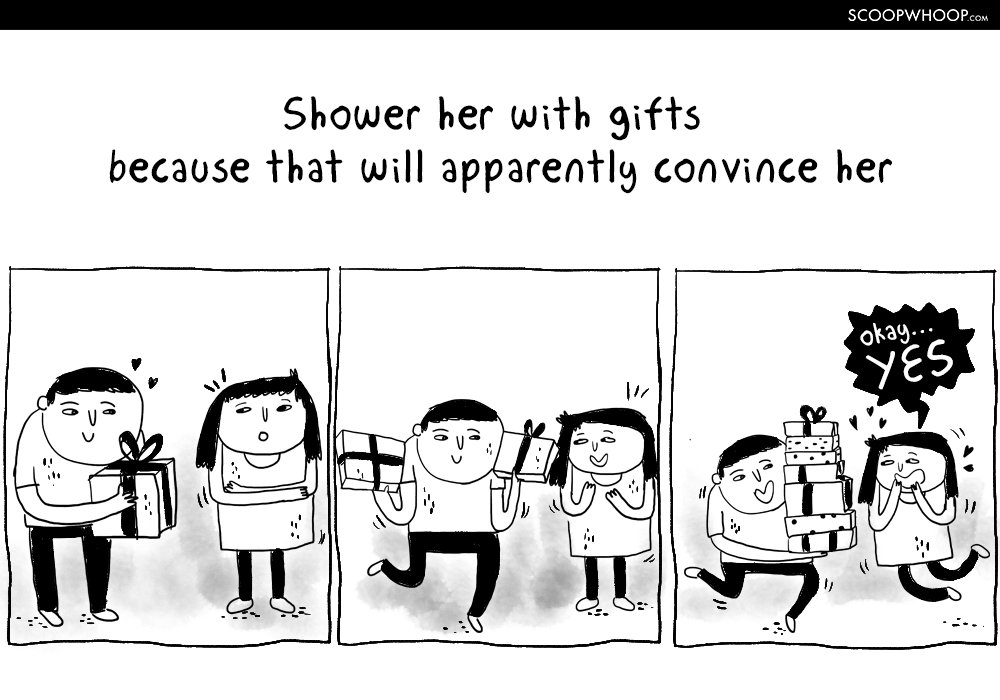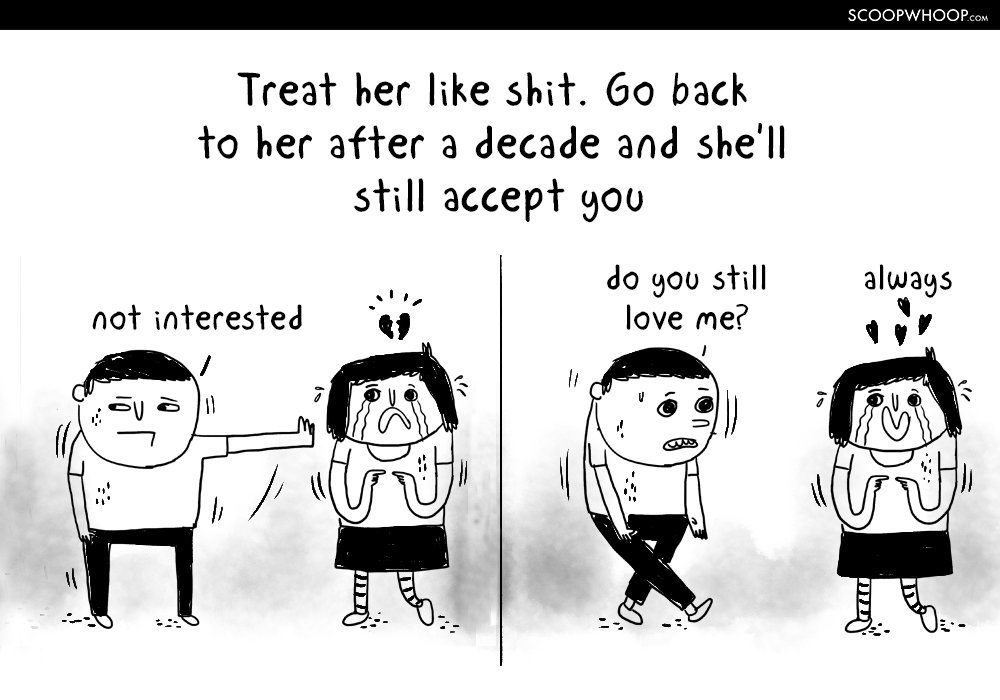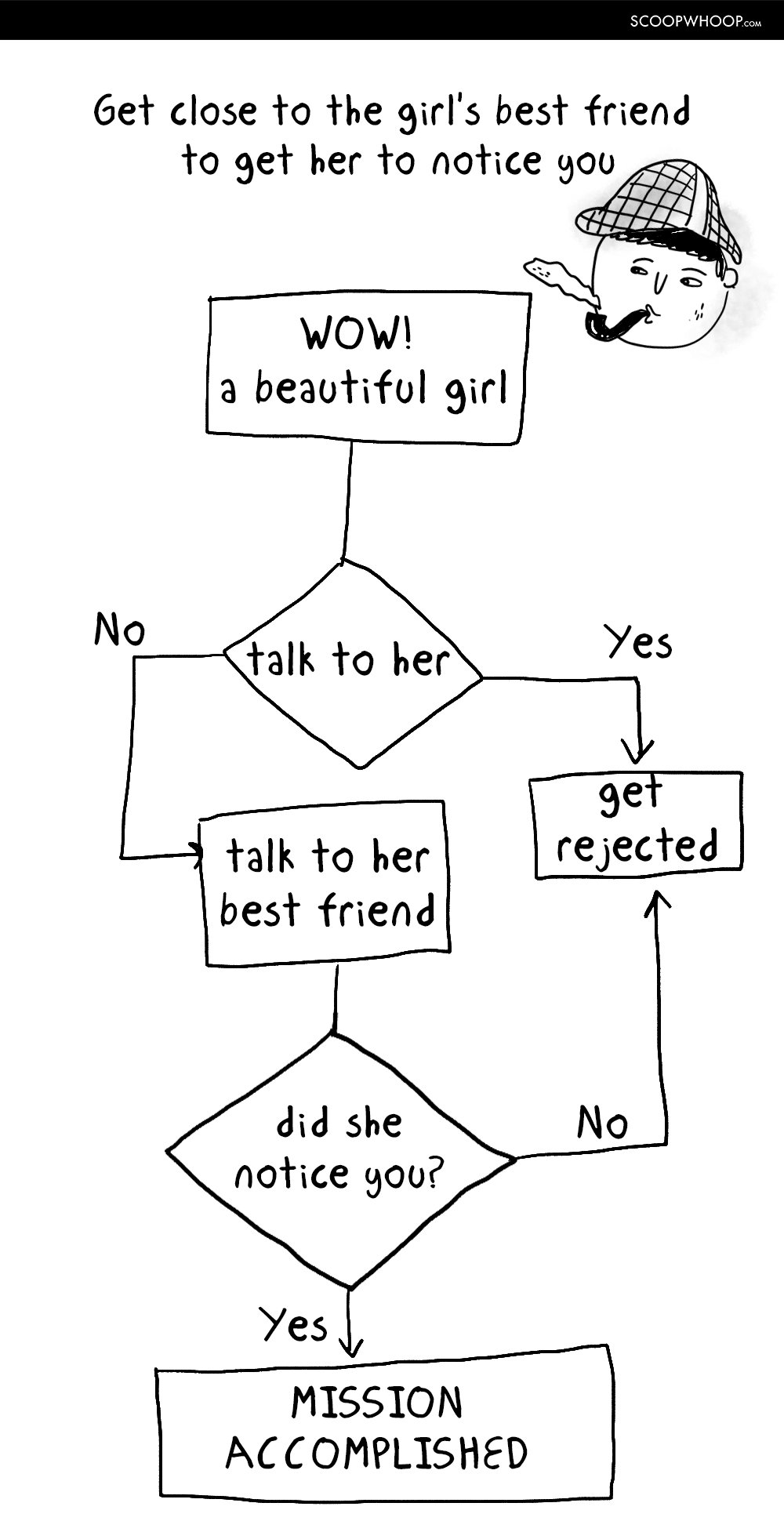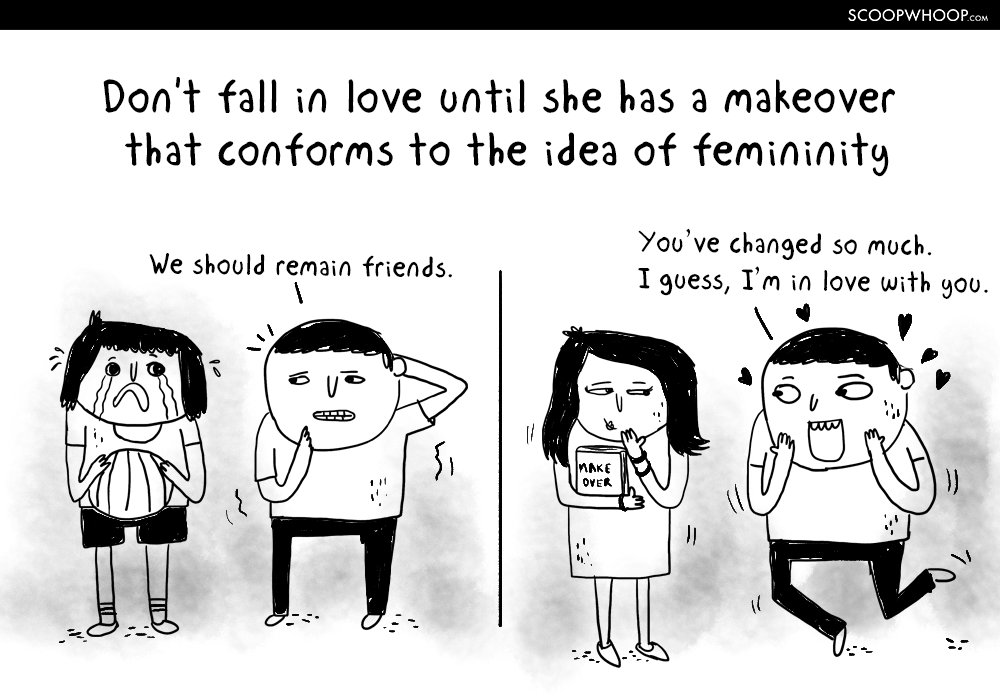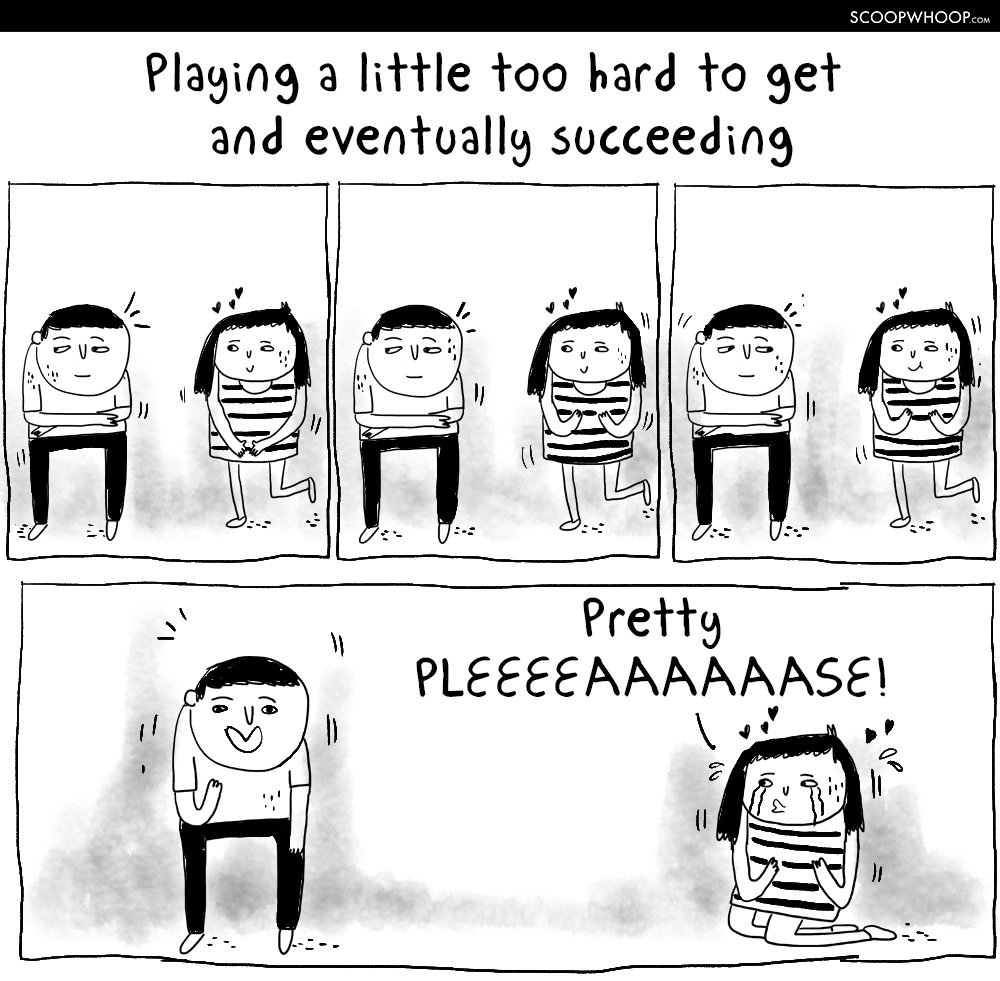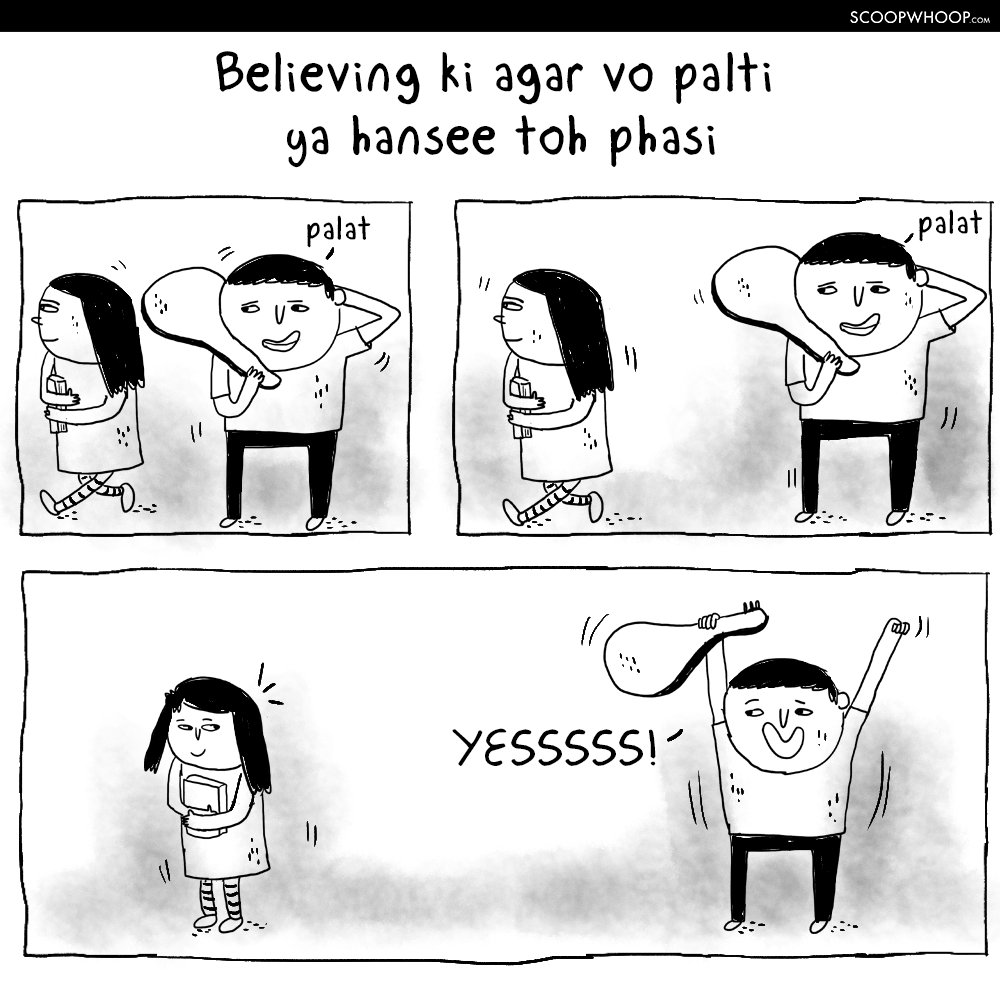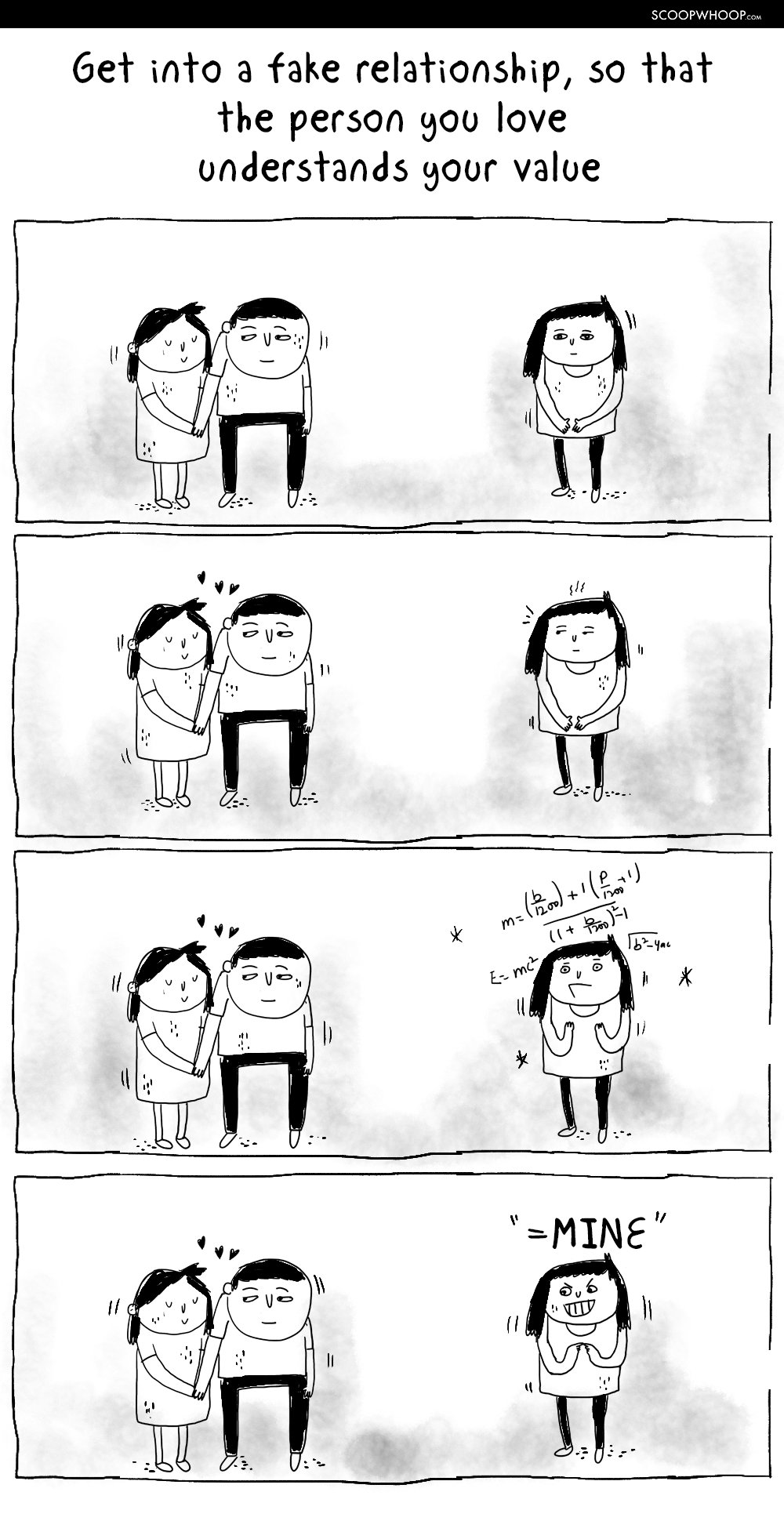 Why has it become so difficult to simply go and speak to a girl? If you take my word, chances are that she'll talk to you and even appreciate your confidence!
Super quirky illustrations by Aroop Mishra