Milind Soman
We don't need an introduction with that name, do we? But just to remind you how inspiring this man is, let's recount the number of things that this man can do. He's a supermodel, an actor, a film producer, a fitness enthusiast, an athlete and one hell of an inspiring personality. 
Time and again, he has inspired us all. Sometimes with his badass barefoot marathons, and at other times with his motivating words.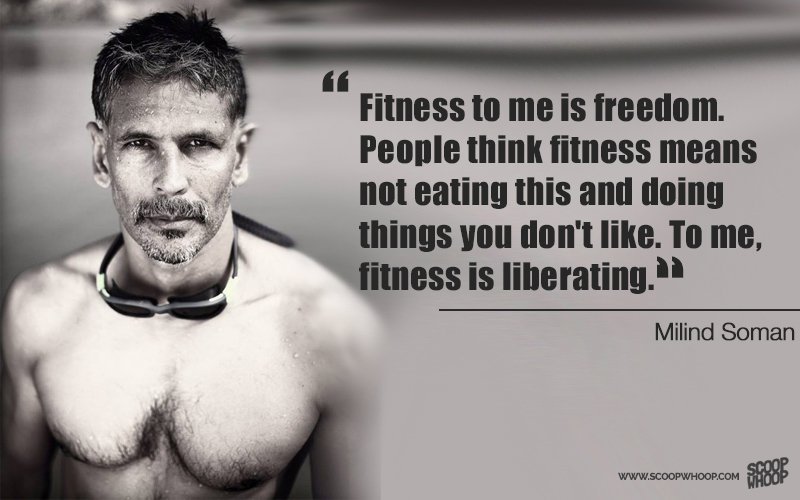 Right after completing the Great India Run, running barefoot from Ahmedabad to Mumbai, our man gave an inspiring speech. 
Here's what he said: