There's much going for Mirzya. Gulzar has written its screenplay (his first time doing so after 17 years) and the lyrics. Rakeysh Om Prakash Mehra has directed it. Shankar, Ehsaan and Loy have made the music. Art Malik is back, and Om Puri plays the sutradhar. There's also a CGI lioness which plays a pivotal role in the story –  which disturbed me greatly. The CGI, not the plot twist.
Mirzya is the launchpad for Anil Kapoor's son, Harshvardhan Kapoor. And I must say, both of Kapoor's offspring have shown courage in choosing slightly offbeat films as their firsts. Mirzya, as all of us who have a TV and newspapers know, is based on the Punjabi folktale Sahiban-Mirza in which the star-crossed lovers are chased by Sahiban's brothers. Sahiban then breaks Mirza's arrows, leading to him being killed by her brothers, despite being an ace archer. These damned women, I tell you.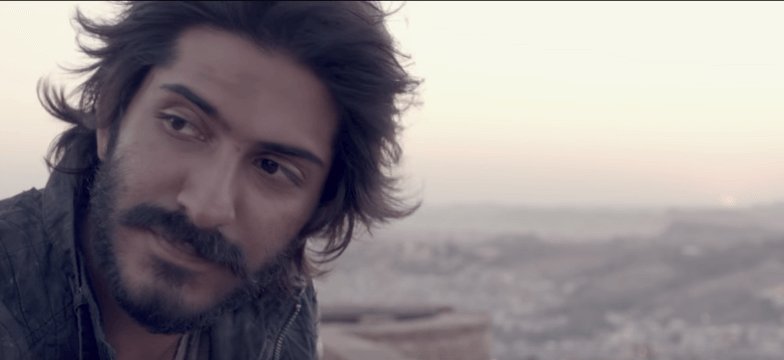 In Gulzar's version, we shift between a stylised retelling of the folklore which is set in Ladakh and without dialogue, and current-day India. The film begins with two schoolchildren who are best friends in Jodhpur. The girl who grows up to be Suchitra (Saiyami Kher) is from a rich home and is daughter to a man who seems to be the police commissioner played by Art Malik. The boy, Monish grows up to be Adil (Kapoor). Something terrible happens when the two are children, and Monish disappears from Jodhpur. Only to re-emerge a decade or so later in Udaipur as stablehand and horse trainer, Adil. Suchi is to be married to the man she loves, erstwhile prince Karan (Anuj Choudhary). The story is about Suchi discovering who Adil really is, and telling him she still loves him and about whether or not they and their love will survive – in a nutshell.
The opening sequence of the film is one of the most beautiful I have seen in a while – both visually and aurally. The film begins in a loharon ki galli (a lane of ironsmiths). It is this street which acts as the narrator, with the people living on it playing the role of sutradhars through dance and song. And with Om Puri, who brought up Kapoor, narrating the story. The opening sequence is simply made up of sounds and visuals – of iron being soldered, water being sprinkled on flames, footsteps, horses' hooves. It's like an Indian version of the Broadway musical STOMP, pulling you in instantly.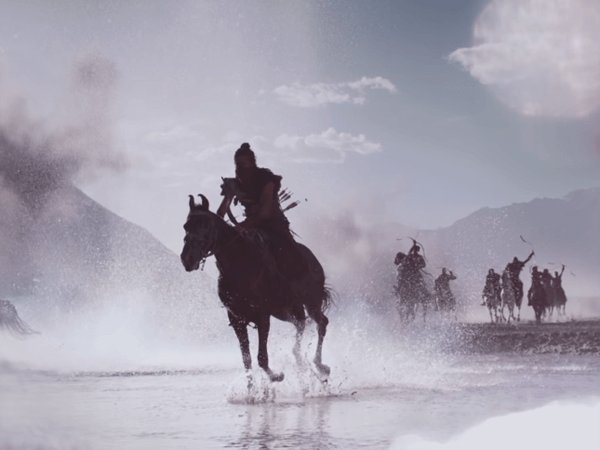 What's also heartening is that despite the extremely lilting melodies and lyrics, which even I understood, the actors are never shown singing or dancing to a song. Which is such a welcome relief. As is the duration of the film, at a tight 130 minutes.
The first half of the film is extremely taut – and builds up the friendship of the children. It's post-intermission that the film starts getting on shaky ground suffering from the curse of the second half. Kapoor has a superstar vibe around him and definitely commands the screen while he's on it – coming across as brooding as well as attractive. And plays his part to the T. Kher sadly has a strange way of delivering her lines, like she's talking at the person standing in front of her, instead of to them. She is unconventionally attractive, though – an athletic build, dusky and with very curly locks. And it's good to see Mehra choose her as the actress of his film, if only she could act a little better.
Her fiancé is a rajkumar, son of a maharaja in Udaipur and has created hotels out of his palaces. He seems a perfectly charming, handsome and amusing sort. Choudhary makes him endearing and you do feel sorry for him when he's cuckolded, when Suchi plays out the princess romancing the stablehand trope. Which is what happens as Suchi discovers that her horse trainer/stablehand is her childhood friend and instantly tells him she loves him and jumps his bones.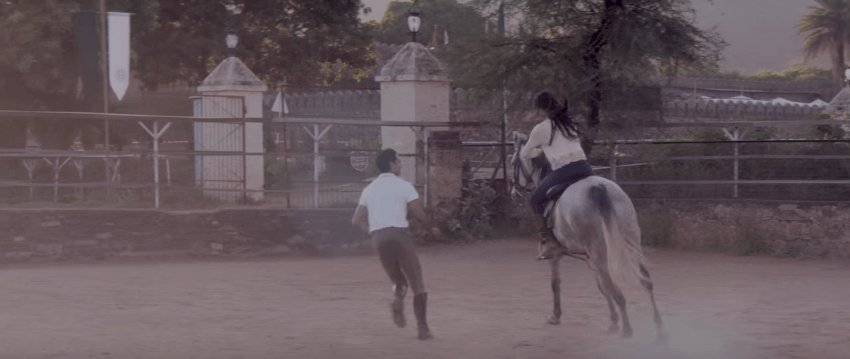 I found it difficult to reconcile the innocent childhood friendship with the passionate adult romance that Suchi and Adil/Monish immediately slip into. And sadly, Kher and Kapoor have little to no chemistry to speak of. Although Kapoor's smoldering gazes into the camera, help tide through the frigidity between the duo.
There are incongruities and logical imbalances such as the CGI lioness – when will Indian filmmakers stop using CGI since we do such a bad job of it. The lioness especially jars because she is part of a plot twist and makes multiple appearances. And in a film which is so visually steeped in natural beauty and landscapes, she sticks out like a sore thumb. The burkha scene which I won't get into the details of, doesn't make sense because of the height of the person it is supposed to be, suddenly becoming one foot shorter for the sake of cinema. The time travel jars as well, because other than for looking visually spectacular the Ladakh sequences of the folklore simply take away from the narrative flow.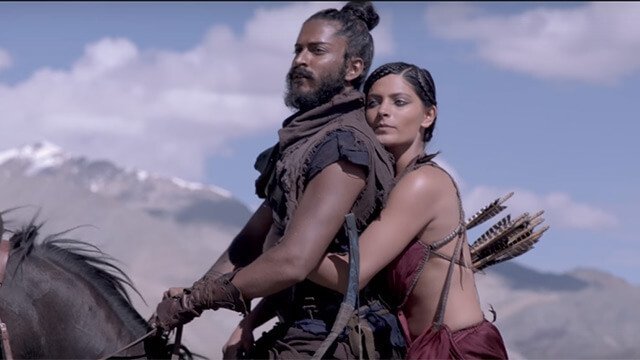 What does work and repeatedly is the music of the film as well as the lyrics and the dance performances by those living in the ironsmith's lane. Especially the "aave re hichki" love song and "chot kahi lagti hai, zakhm kahi hoti hai". It's a totally different form of storytelling, one which was sort of tried in Tamasha and failed miserably, but works beautifully here. Reminding you once again, why Gulzar is Gulzar. Every actor does look the part, which is another welcome change from the usual.
Will it work? Who knows. People kept giggling every time the rajkumari eyed the stablehand, showing that in Delhi you don't romance the help, ever. Or even if you do, you don't make a film about it. I just liked the fact that the film is trying something new and wasn't failing at doing so. And it is impressive to see a star kid attempt something different as well, devoid of dance and fight sequences. If only Mehra had sprung some cash and bothered to get himself a real lioness, or maybe even that tiger Raza Murad had sitting next to him in Bajirao Mastani.