Last year, Udta Punjab caused ripples across the country with its realistic portrayal of the drug problem prevalent in Punjab and neighbouring areas. The movie showed how urgently these places need help. Inder Bajwa, a well-renowned name in the model industry quit his soaring modelling career and returned to his village in Punjab to help fight the drug menace.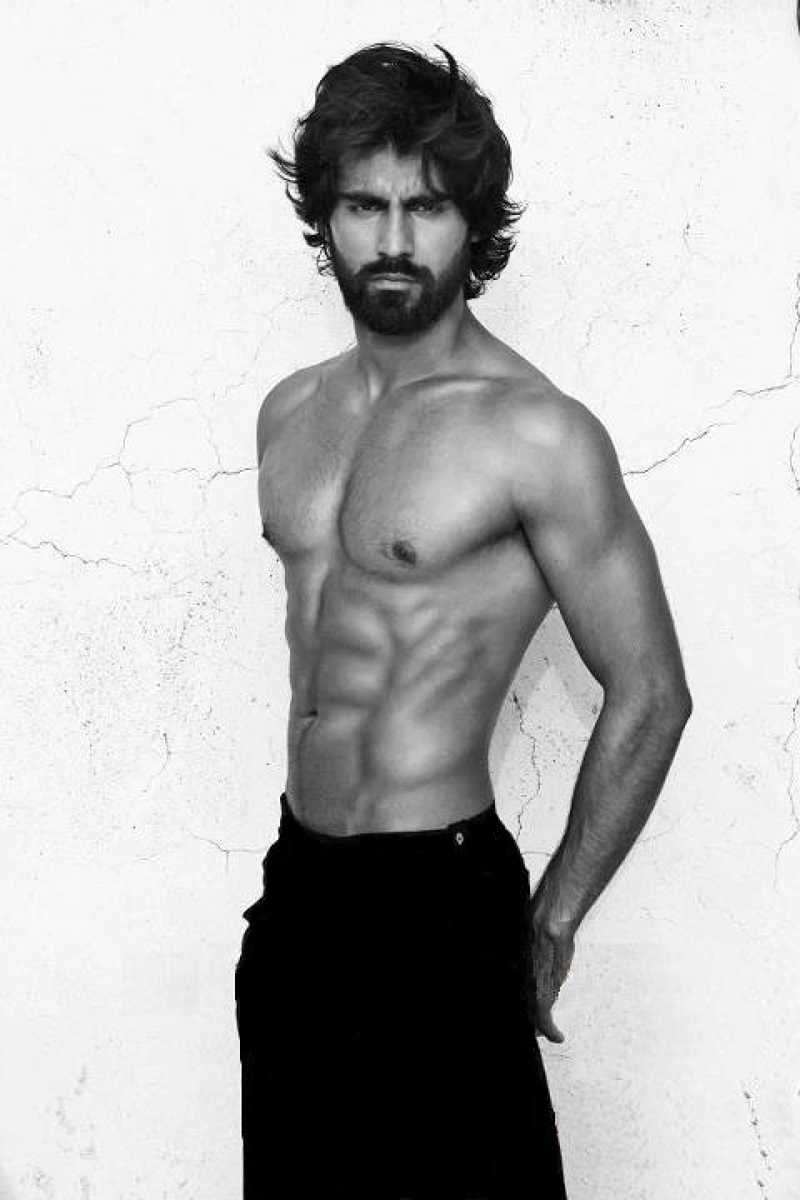 According to Hindustan Times, Inder Bajwa left Bajwa Kalan for Delhi in 2005 at just 21 years of age. After gaining popularity, he moved to Mumbai, participated in the Mr. World contest and became an instant hit in the fashion industry. In fact, almost all of us know him as the face of 'Raymond: the Complete Man.' As it always happens, he even acted in a Punjabi movie titled Saadey CM Saab, a comedy thriller.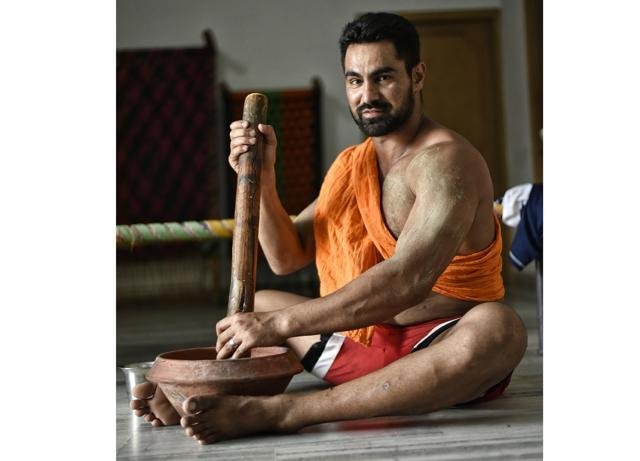 You're probably wondering why a man with such a beaming career would throw it all away. Turns out, in a scary replication of the movie, Inder Bajwa lost his 17-year old cousin to drug abuse. He returned to Bajwa Kalan in 2014 to do what he could to curb his hometown from the creeping menace.
Punjab has scary statistics of drug abuse, with reportedly every household losing one male member to this evil. Just raising awareness isn't enough, as Bajwa correctly pointed out to Hindustan Times:
The politicians will talk about it and get votes, films will show it and make money, but no one is doing anything about it.
Punjab villages generally have very well-trained kabaddi teams and so did Bajwa's village. In fact, his village team was always number one in the inter-village competitions. But over the last decade, the team dismantled, as drugs claimed and consumed the youth. Bajwa says:
I couldn't feel Bombay anymore. I couldn't watch from far, doing nothing.
He felt that the village youth lacked a respectable role model as most of the older generation had moved away from the village into cities or abroad. Moreover, due to limited means of recreation in villages, the youth easily fell prey to the temptation of drugs. Bajwa understood this and set his goal of building a kabaddi team. He wanted to engage the youth in a healthy positive activity to lure them away from falling into other traps.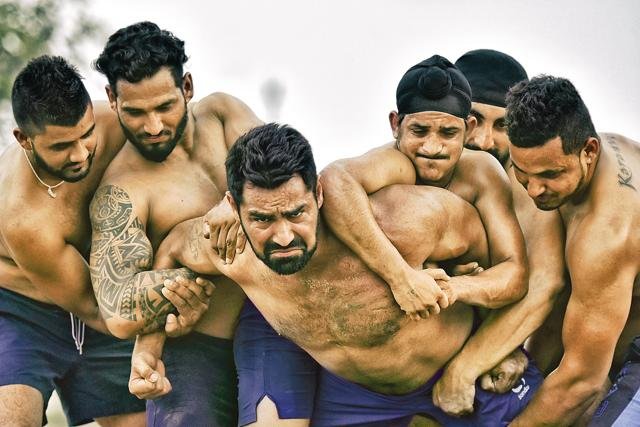 Bajwa restored his village's kabaddi ground, which had fallen into disuse, to its former glory. Punjab has a rich kabaddi tradition and there are competitions with hefty prizes. Bajwa is training the youth of his village and hopes to have a competent team soon. He did not just stop there, he has also sought the help of his friends in Delhi and Mumbai so that he can set up a well-equipped gym in the neighbourhood.
Bajwa's life in the village is drastically different from what he had got accustomed to living in the city. He was a successful model, had the right connections, everything was going uphill for him. His mentor was Rohit Bal and he had built friendships with high-end designers Sabyasachi Mukherji and Varun Bahl. Other influential friends included model Sheetal Malhar and writer Nikhil Khanna.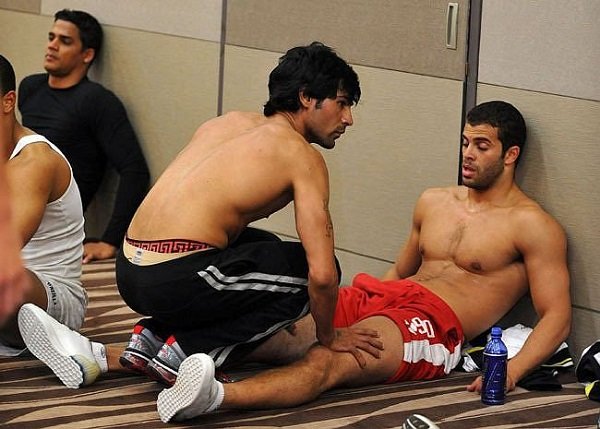 Despite all this, Bajwa stayed true to his roots. He never liked eating out, preferred to cook at home and invited friends over to eat as well. He thinks the mantra of his and other such jat-setters was that:
Punjabis have no hunger, there is a certain pride. It's not only that they look good but also that they feel good.
One thing he cherishes that he learnt in the city was the ability to ignore what he did not like. 
In the village if you don't like something someone said or did, you get provoked, tempers fly.
Bajwa, like anyone else, was consumed in his city life and indulged in partying and drinking. However, when he realized his responsibilities towards his hometown, he came back. He has stopped drinking and set his life into a routine. He wakes up by 4.30 and practises with the boys he trains or plays on the kabaddi courts of a village nearby with their players. He helps out his mother with her chores in the afternoon and begins intense physical training in the evening.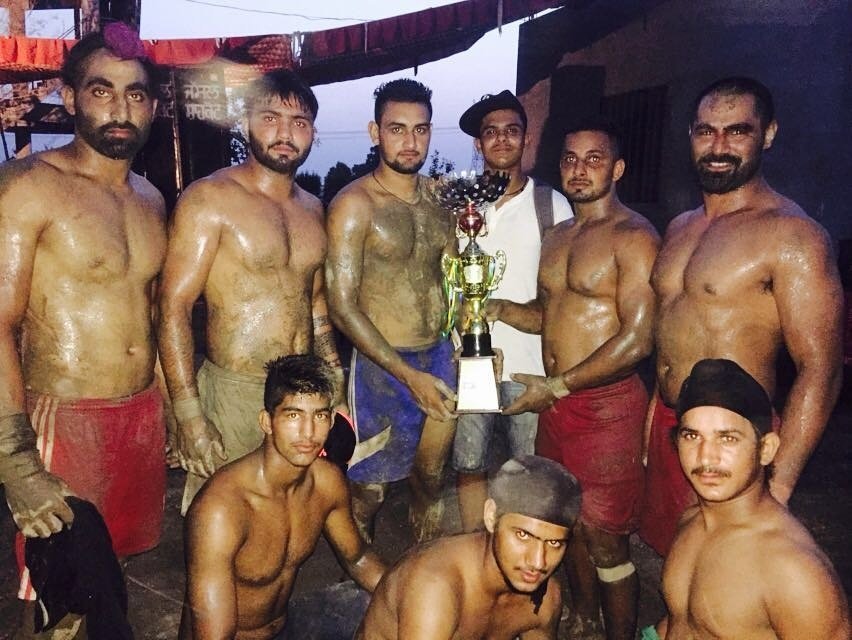 Bajwa is in his early thirties now, naturally unsure of what the future holds for him. For now, he is only set on one goal and that is to provide a strong, reliable kabaddi team to his village. The needs of his players-in-the-making and of his aged parents are of primary importance to him. He says: 
 I can only do one thing at one time and give it my best.
Bajwa was wholeheartedly dedicated to his modelling career and reached the pinnacle of success there. This shows the power of his grit and determination and also gives us hope about the future of Bajwa Kalan as he is just as focused on his village's welfare now.