My parents were always fascinated with the idea of boarding schools. Until they saw Mohabbatein, that is. 
This movie released back in 2000 and pretty much ruined my childhood! Firstly, I was never sent to a boarding school! And in the name of creative freedom, the film gave me unrealistic expectations about schools, teachers and even love. WTF!
Here's everything that was wrong with Mohabbatein:
1. All you need to succeed is love. What have marks got to do with it?
When your parents say that marks don't matter (if they say that at all), somewhere they're hoping you'll work harder to prove them wrong. But, in Mohabbatein, the only department that you need to score in are girls!
While real kids are busy juggling between school and tuition, the boys in Gurukul were busy in their quest for love. They were never studying and hey, neither were the girls. Nobody wanted to make a career. All they could think of was getting out of school and marrying each other. Like, excuse me?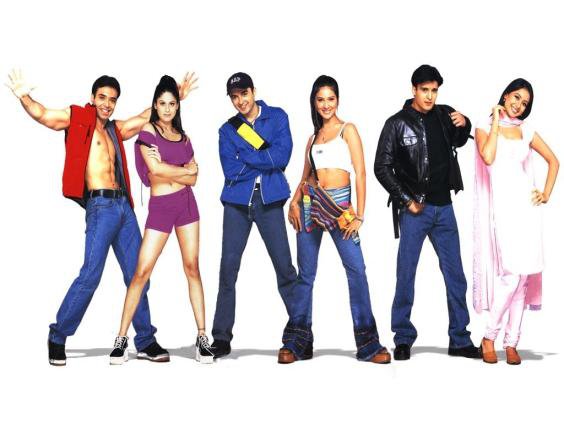 2. Raj Aryan was a shrewd propagandist 
Here's a guy, looking like he's right out of the dreams of a 15-year-old girl from the 1960, trying to establish himself as a teacher. But what we oversaw was that he was a selfish, manipulative and obsessive lover. He comes to Gurukul just so he can teach Narayan Shankar a lesson. 
He uses his students as weapons of mass destruction. First, destroying their lives and then destroying Narayan Shankar's ego, till he finally destroyed my idea of a teacher! 
"Main yahan par itni Mohabbat bhar doonga, ki 10 janmo tak bhi aap nikal nahin payenge." Ehm… I… ehm… smell… ehm… propaganda! 
And remember how he's always everywhere and he never sleeps? That's because he's plotting revenge, with his dead girlfriend's spirit!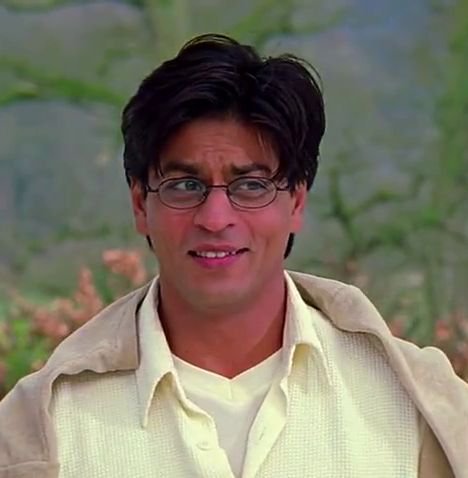 3. Fuck the police, we'll break the gates cuz #FOMO
When I say break the gates, Raj Aryan's 3 greatest weapons of mass destruction, Uday, Jugal and Jimmy have bombs of testosterone exploding inside them. And like any aagyakaari balak, they go ahead and break the fuckin' gates of the world's strictest school ever. 
At times I think whether Raj Aryan was playing with these boys' lives just for cheap thrills. But then, I know that the trio of mass destruction had their own motives involved too and when their FOMO mingled with Raj Aryan's cheap thrills, discipline dug its own grave.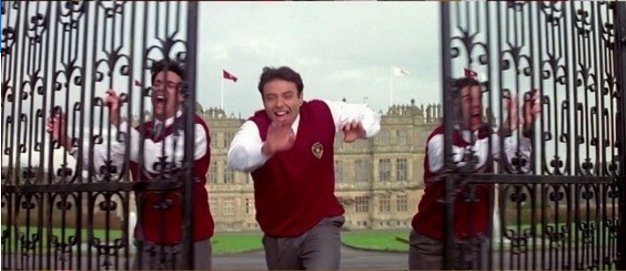 4. Walk into a school with a violin. Get hired!
I was never into music back then but after Mohabbatein, I genuinely wanted to learn the violin. Wondering why? Because then I could simply walk into a beautiful-looking school, playing the violin and land up a job. Who needs a background check, right? And educational qualifications? LOL!
I don't mean to disrespect teaching as a profession, but sorry teachers, you've wasted your time completing your B.ED and M.ED. All you had to do was play the violin and act like a prick about it. As far as all you teachers with a P.HD are concerned, no words of mine will be able to ease your pain.  
Also, Mr. Narayan Shankar, this was a major let down.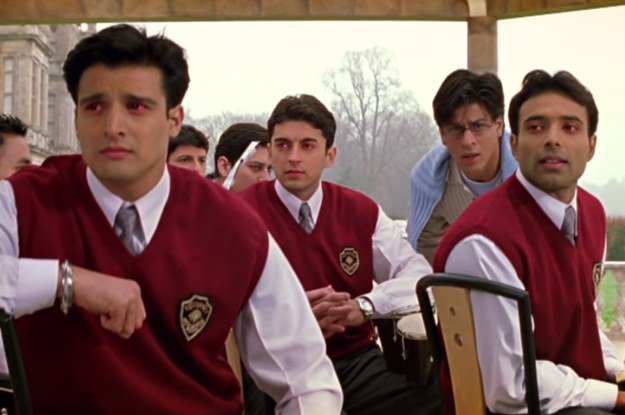 5. Greatest mass bunk, ever since the Civil Disobedience Movement
Mass bunks are fun, right? But not half as fun as those in Mohabbatein. That's because there would always be that one ass of a classmate who'd land up for class and screw your mass bunk plan. While in Mohabbatein, we witnessed the most unrealistic mass bunk ever!
By now you would've understood that the idiot level runs pretty high in the #KoolKidsOfGurukul. They decide to break out of school and party it out with loud music, in the same fuckin' neighbourhood. 
Even the old and grumpy Narayan Shankar, who refuses to listen to anything, hears the music and turns up at their singing-and-dancing-on-the-gol chakkar– event.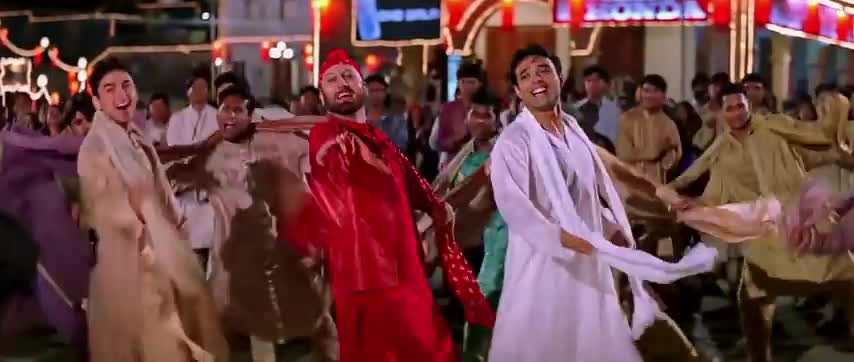 6. Narayan Shankar needed ACP Pradyuman
Half of Gurukul's problems would've ended if he'd been best friends with ACP Pradyuman. Because no one ever, EVER told him about what was happening in the school, behind his back! 
I don't expect the students or the spirit-romancing Raj Aryan to say anything. But why are there no other teachers, peons or guards to see what's happening? Poor guy Shankar had to go against his habit of not listening, so that he could finally listen and figure out where the music was coming from. 
Had there been an ACP Pradyuman on his side, Shankar would've known about these mass bunk parties beforehand!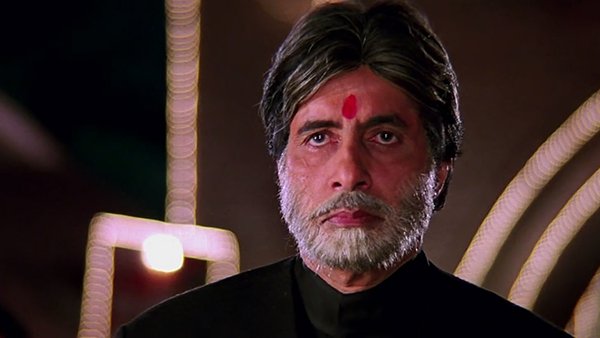 7. Raj Aryan is the physical form of what we call chape
Not only does he bag a job in the easiest way possible, Raj Aryan also has the best job EVER!
He works at the most beautiful school ever made, does whatever the fuck he likes and cannot be fired because of the world's most amazing job contract ever. After Shankar discovers the sorcery that Raj is up to, his first reaction is to fire him. But no, you can't do that!
Because Raj Aryan's contract establishes him as the chape-est mofo in the history of mofos. Turns out that until his contract expires, there ain't no getting away from him.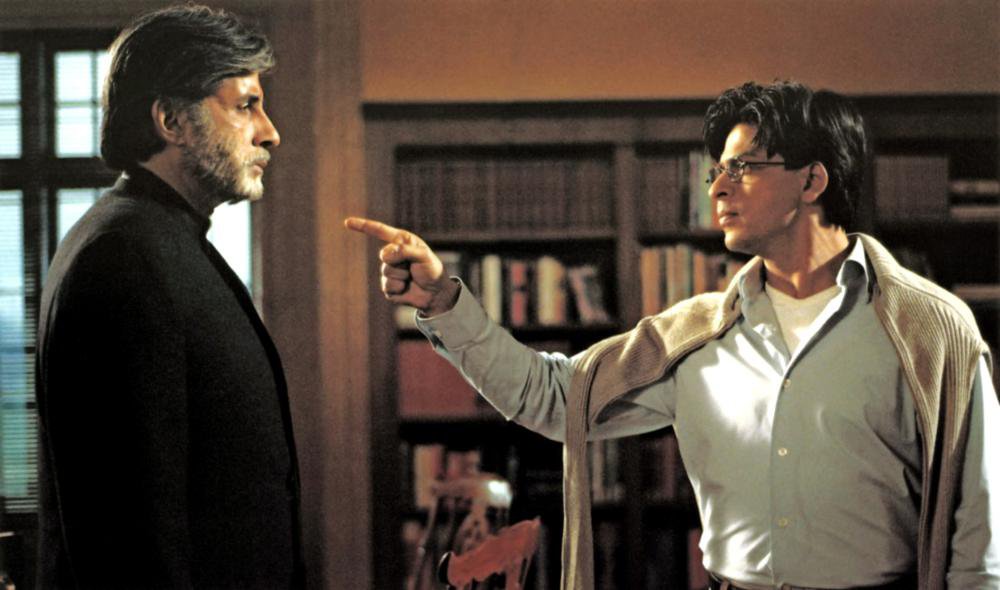 8. Jimmy, Uday, Jugal, Preeti, Shamita and Kim. WTF!
This movie gave Bollywood 6 newcomers, we hoped that it wouldn't have. And as far as their characters were concerned, they were as messed up as their acting skills.
Jimmy is the biggest creep who goes to the length of learning piano (in one day, BTW) just so he can get an easy entry into Preeti's house. He also purposely injures himself and stalks the shit out of this girl who doesn't want him around.
Preeti is such a simple girl that throughout the film she doesn't even lift her head to look at anyone in the eye because sanskar overdose!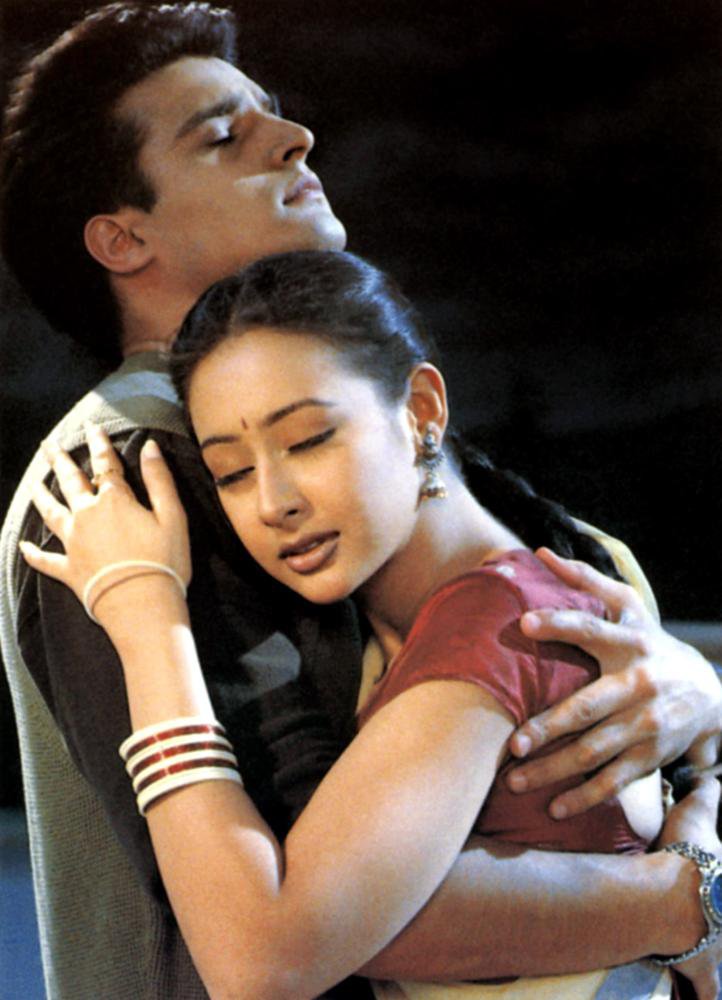 Jugal Hansraj is the true definition of friend-zone. This guy has been friend-zoned since he was five. We have no right to crib about our lives anymore!
Kim Sharma for a second confuses her character with that of sanskari Preeti and ends up making a pool party awkward after she's thrown into THE POOL!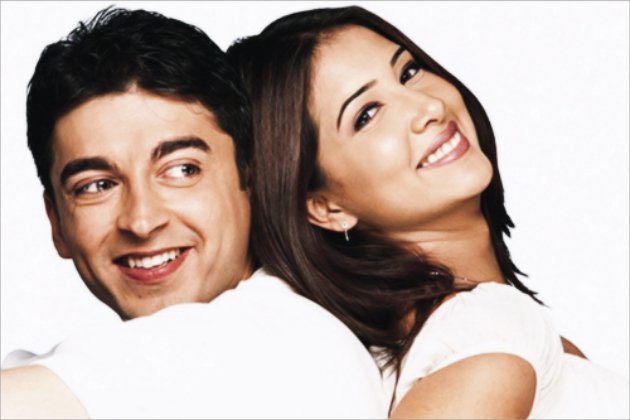 Shamita Shetty falls for the lying Uday Chopra, who pretends to be rich. This, by the way, is happening after she's been established as an independent, smart, modern woman.
And well, Uday Chopra. I'm just sad that this movie introduced me to such a 'phenomenon'!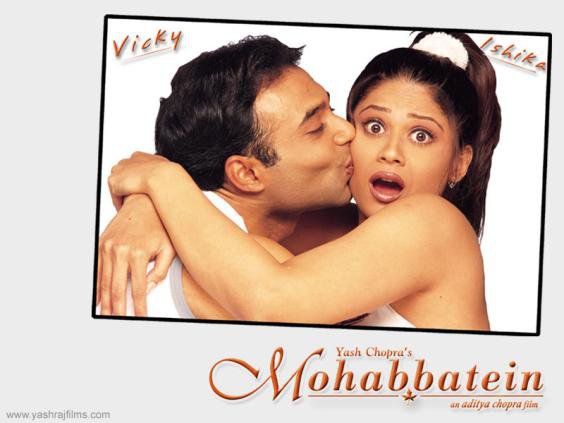 But you know what, despite all this there's just something about Mohabbatein that keeps calling us back. Whether it's the powerful dialogues or its melodious songs, we do find ourselves watching the film over and over again, every time it's on TV.
So, I guess, it wasn't that bad!