Humility and humour, those were the theme of the latest episode of Koffee with Karan where the guests were our desi rockstars Diljit and Badshah.  
They were just like our neighbourhood bros who suddenly became famous and ended up on national TV. 
From sharing stories of childhood spent in small villages to meeting the stars they always idolized, these two were possibly the most uninhibited, honest and funny guests Karan has ever invited on his show.  
The fact that this episode even took Karan Johar out of his regular vibe was an added bonus. It was good to see Karan outside of his 'friendly' zone with two unfamiliars on his couch who aren't his usual friends from the circuit. 
Here are 10 moments from the show that made it delightful and possibly the best one so far. 
1. When Diljit shared his and Badshah's journey of dreaming about earning millions to actually earning them.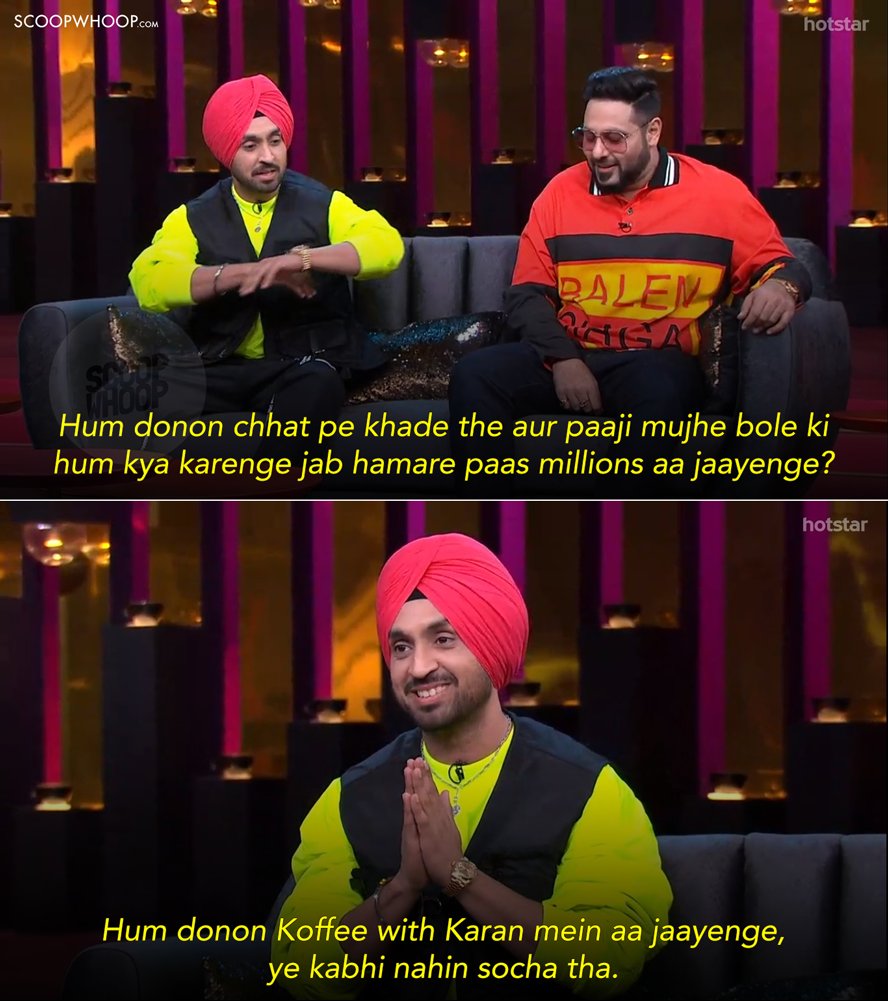 2. When he was totally honest about his expensive fashion choices.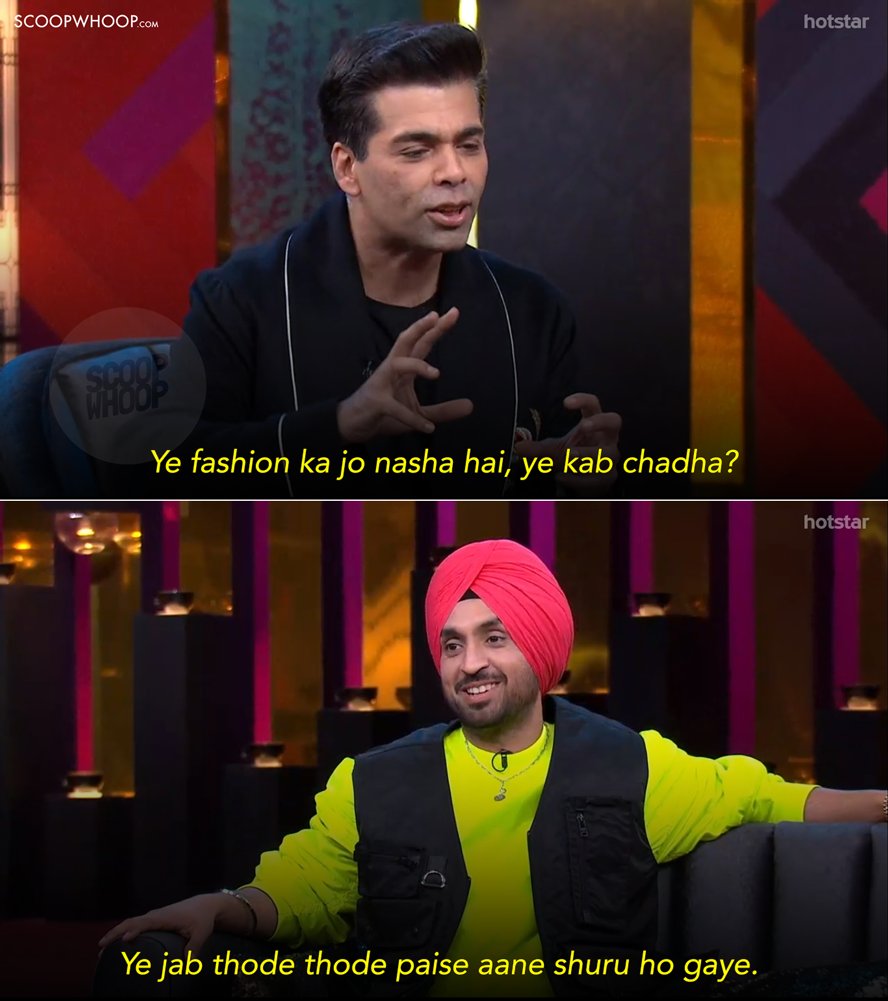 3. When he narrated his adorable story of getting into a plane for the first time.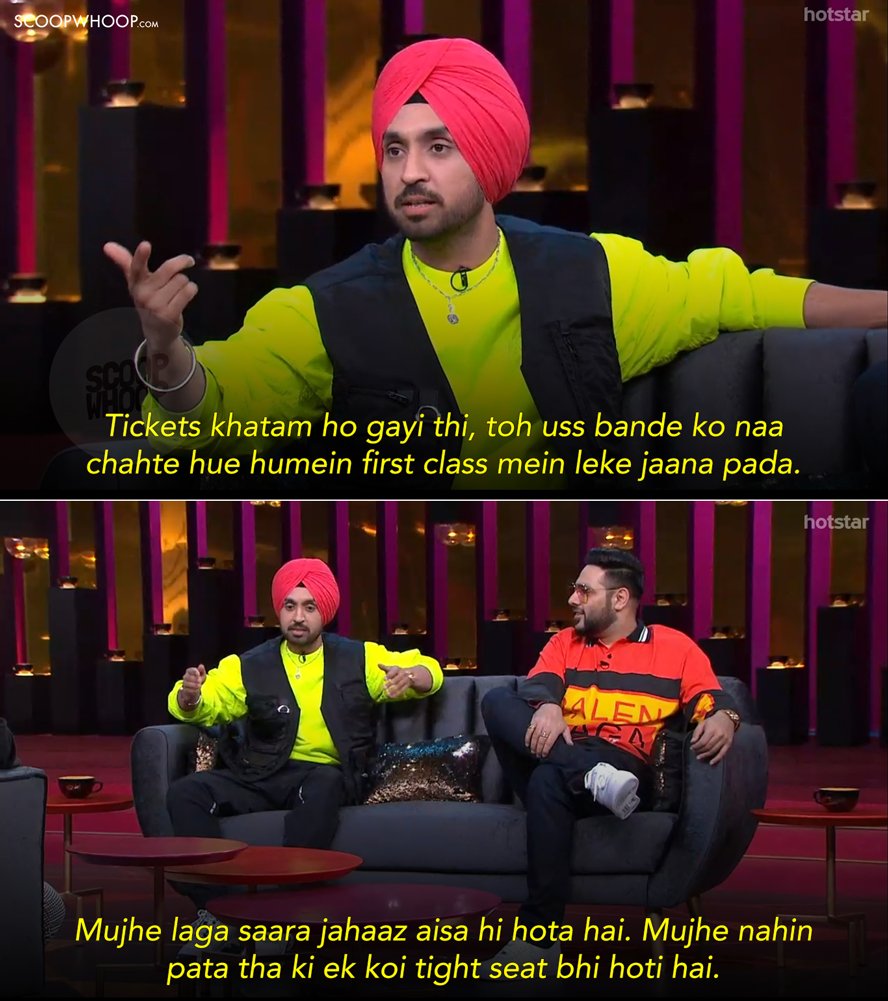 4. When he enacted how his brother used to pretend to book him for a show.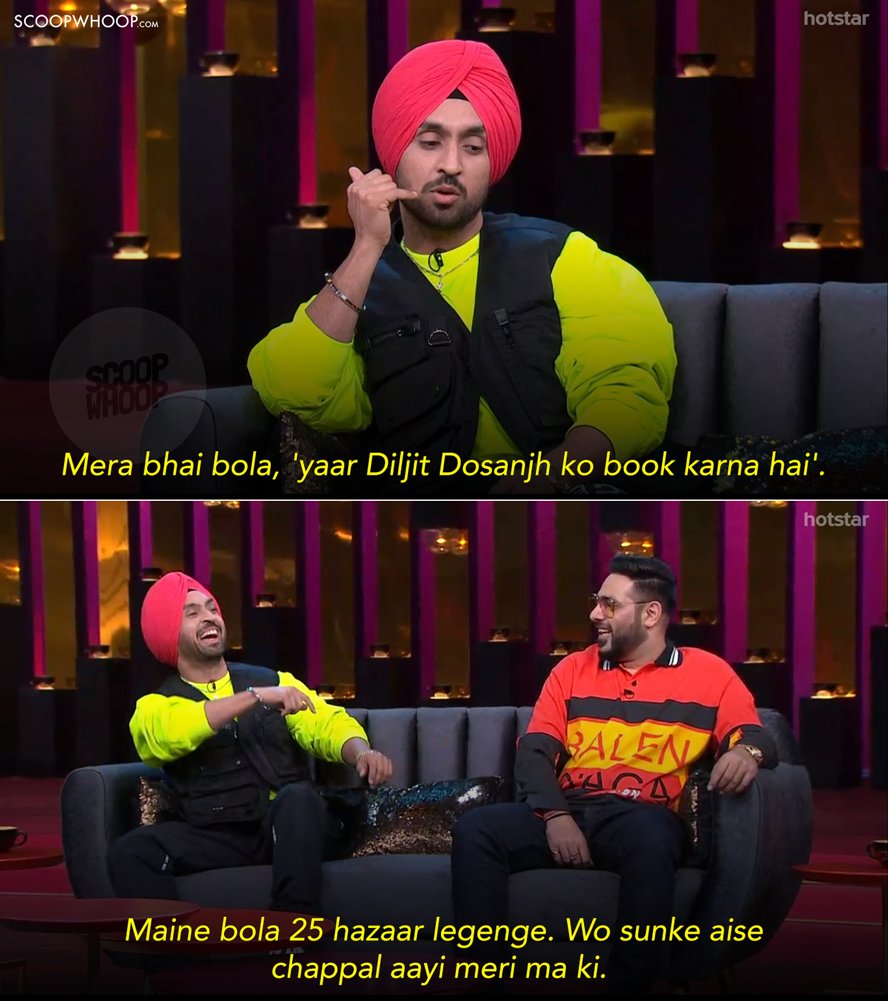 5. When Diljit was asked about all the attention he gets from ladies.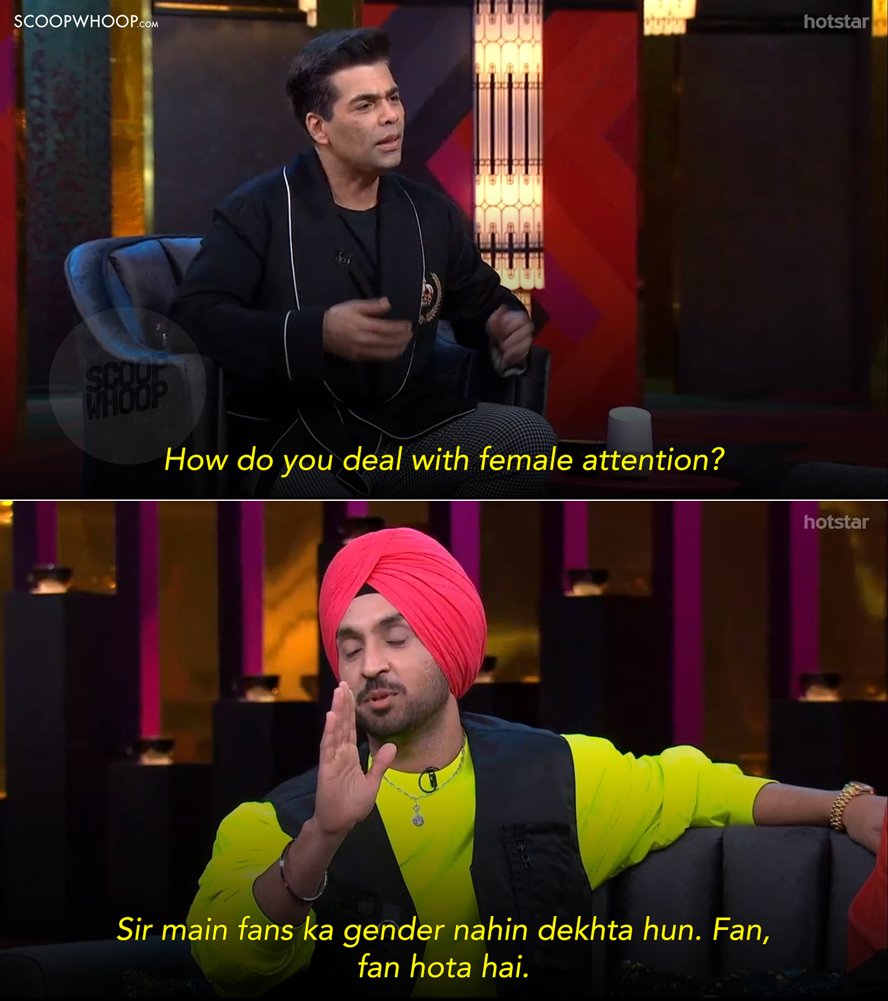 6. And when he was asked whether he has made out in a car.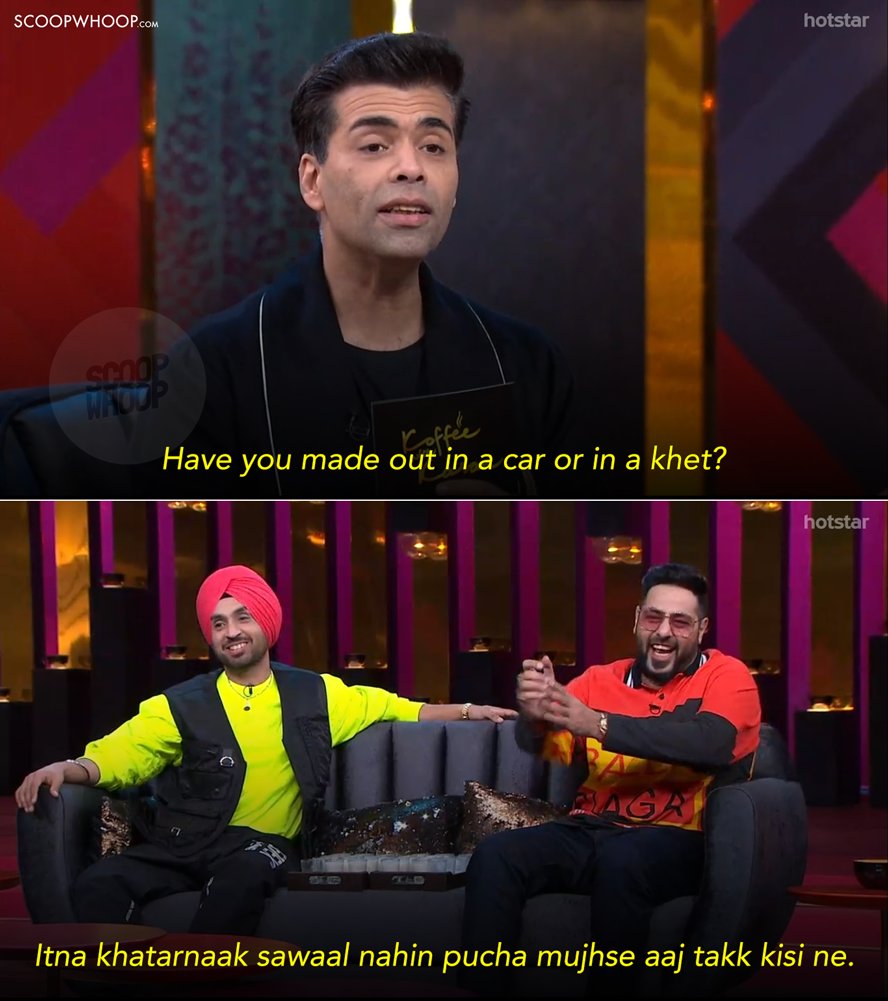 7. When he was questioned about writing comments on Kylie Jenner's posts.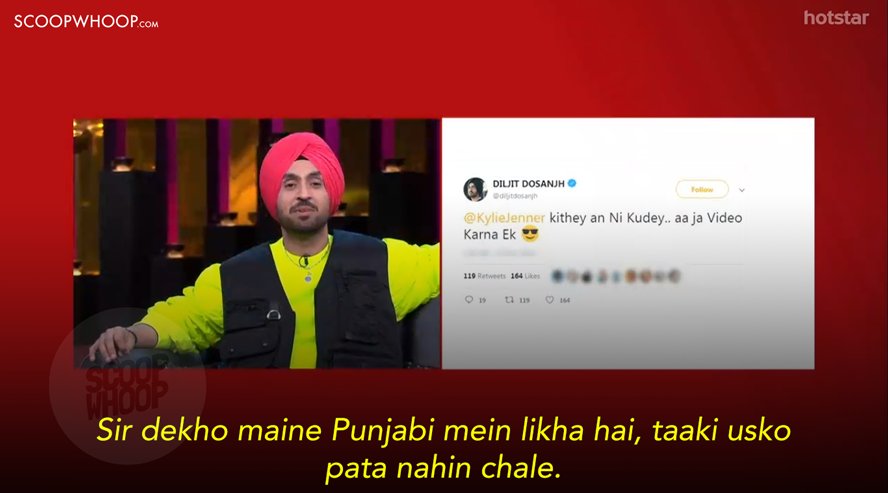 8. When Badshah was blown away by Shah Rukh Khan's humility.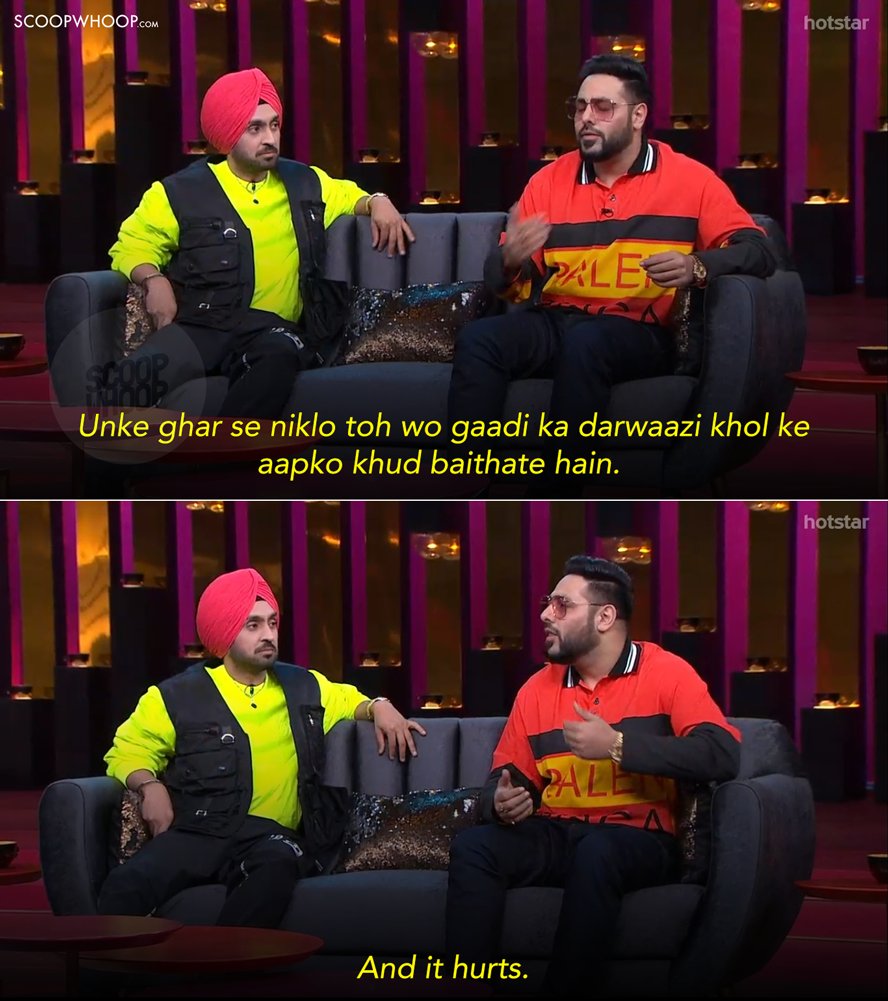 9. And when he revealed that there was a question about his name on KBC.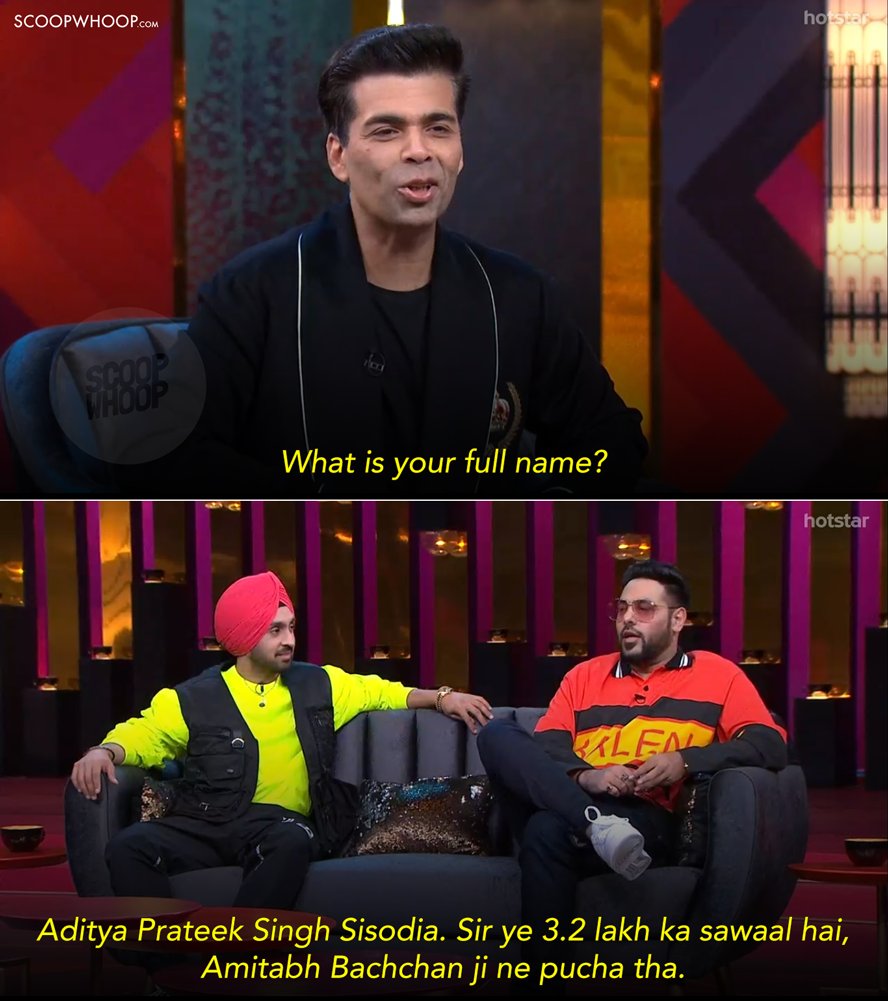 What a fun show! 
Also, Diljit, do more interviews please?