The latest guests to grace the Koffee couch on season 6 of Koffee With Karan were the Kapoor siblings, namely producer Rhea Kapoor, and actors Sonam and Harshvardhan Kapoor. 
And watching the three tease each other, be their natural unabashed – or in Harsh's case extremely shy – self was what made this a fun episode. The trio also gave us some good ol' sibling banter and a peek into their jhakaas family that is like no other in Bollywood.
1. When Karan commented that Sonam appearing on the show was a legend, Rhea's comment was what any sibling would have said in the situation.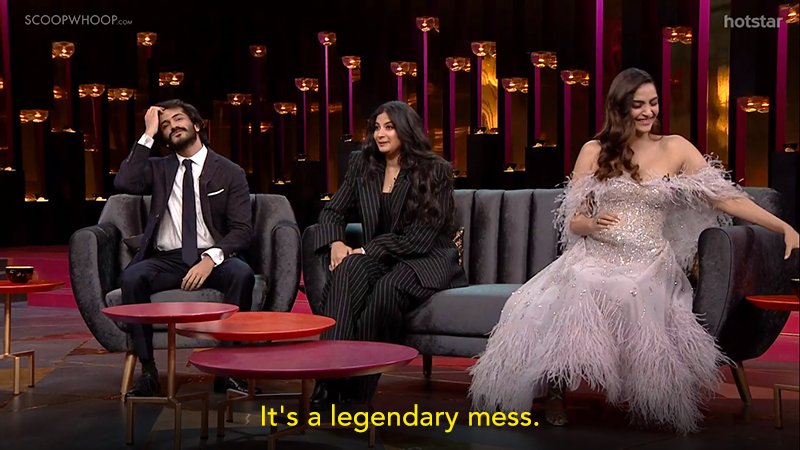 2. When Sonam had a typically sassy response to Karan's comment on her OTT dress.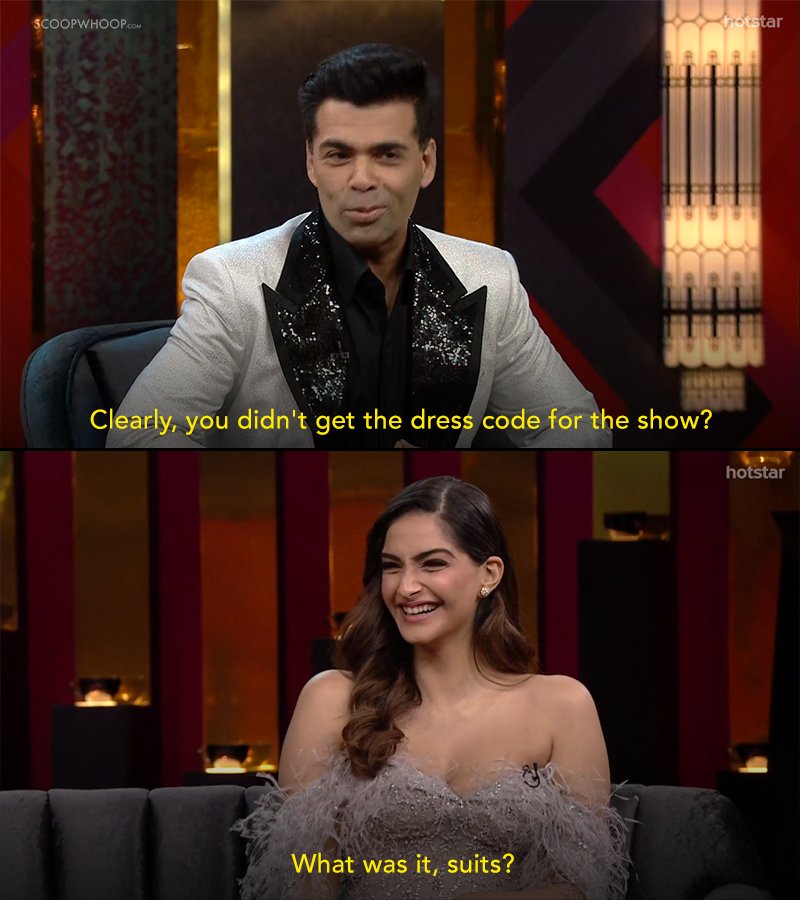 3. When the trio discussed who the most vain was, and we found out who the funniest sibling was (read: Rhea Kapoor).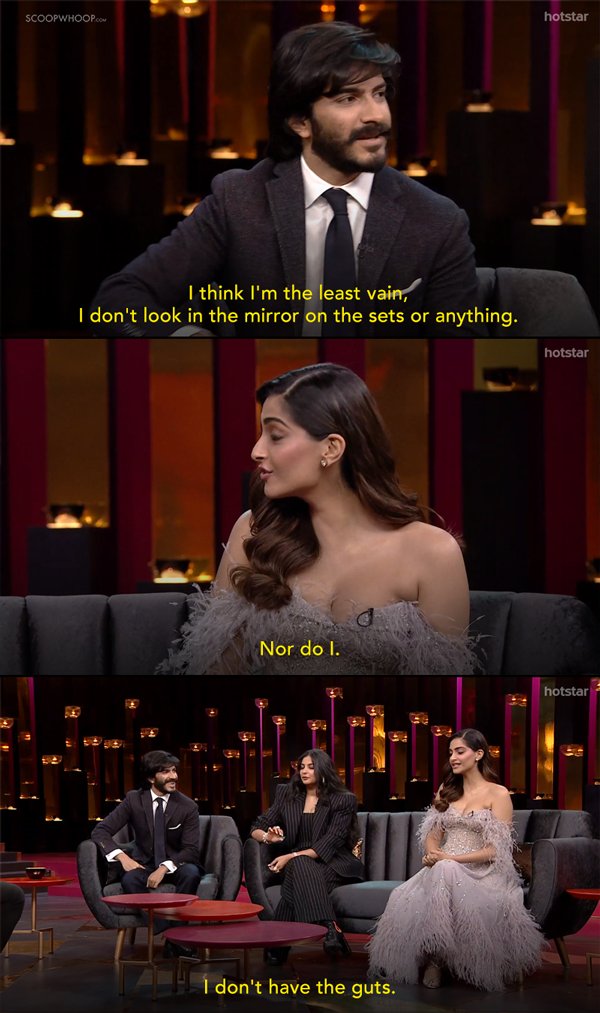 4. When Rhea discussed about her father, actor Anil Kapoor's 'daily ritual', that included acting classes.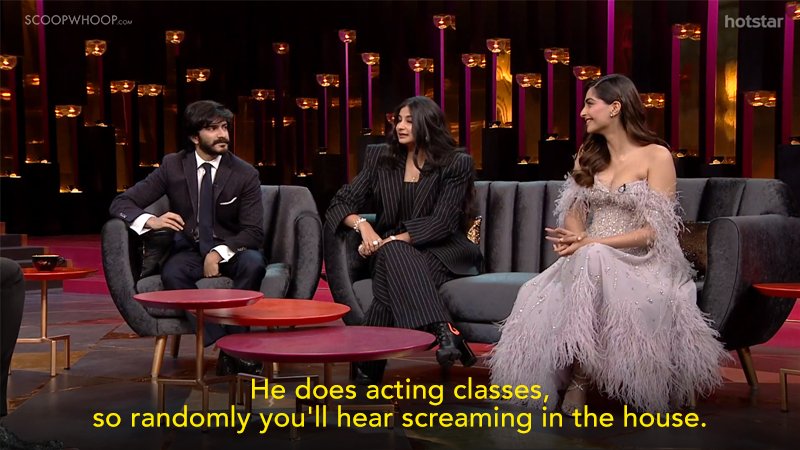 5. And also a 'special' gym routine, something that his daughter, Sonam Kapoor let us know.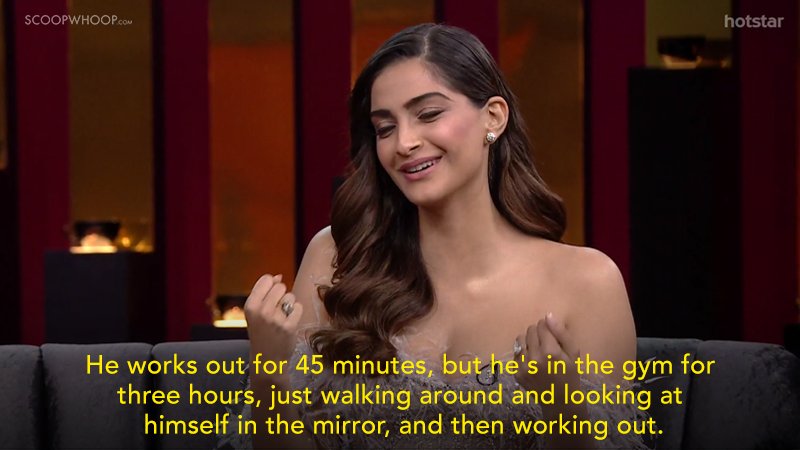 6. Even Karan Johar let out an interesting tidbit about how a few years ago Anil Kapoor may have been a dad off screen, but definitely not one on screen.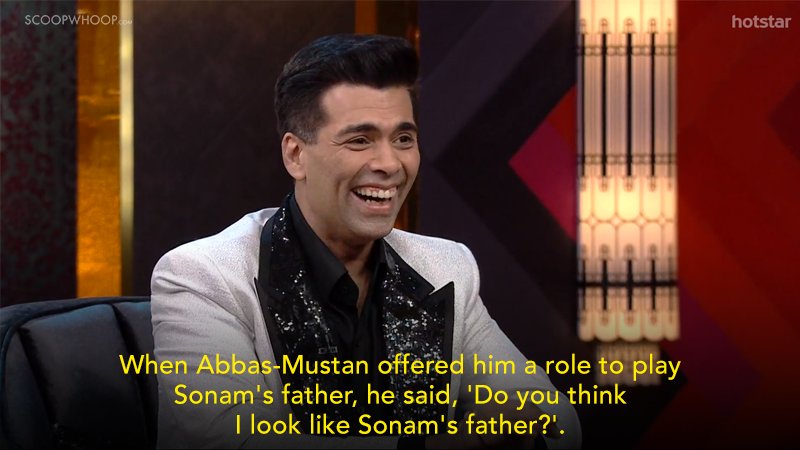 7. In fact, suffice to say, Anil Kapoor was like a fourth guest on the show, even before he appeared with a special message for his children, including this information for his son.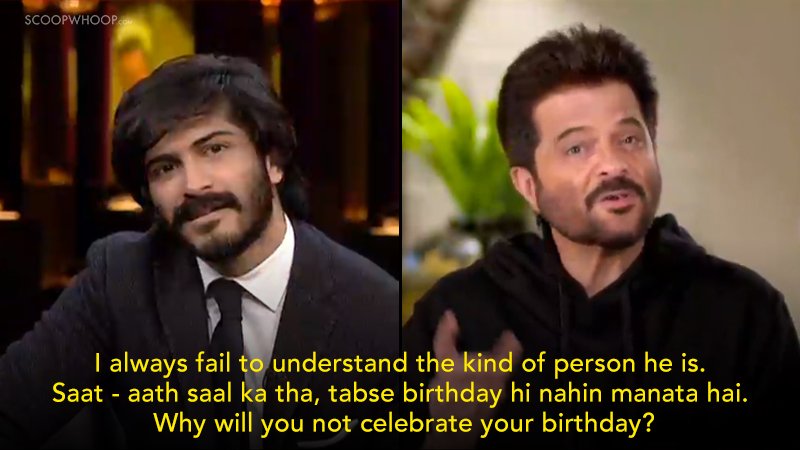 8. When Rhea told us how prepared Sonam and Kareena really were for the famous tareefan song.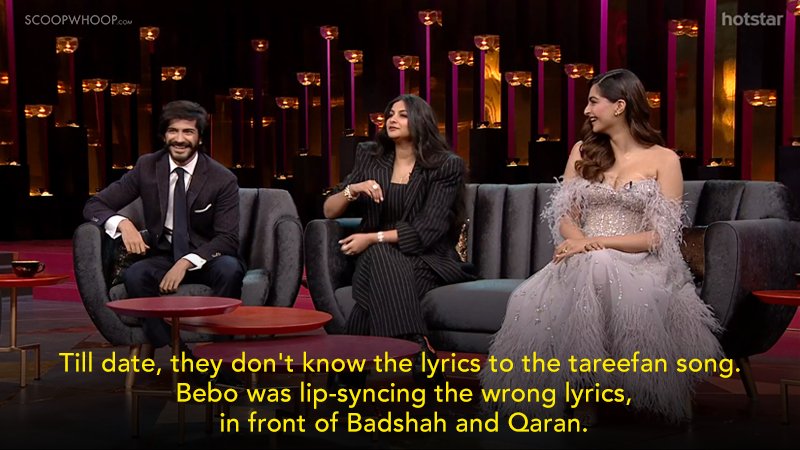 9. When Karan asked Sonam who she thought she looked the best on-screen with, we once again were treated to the famous 'Sonam sass'.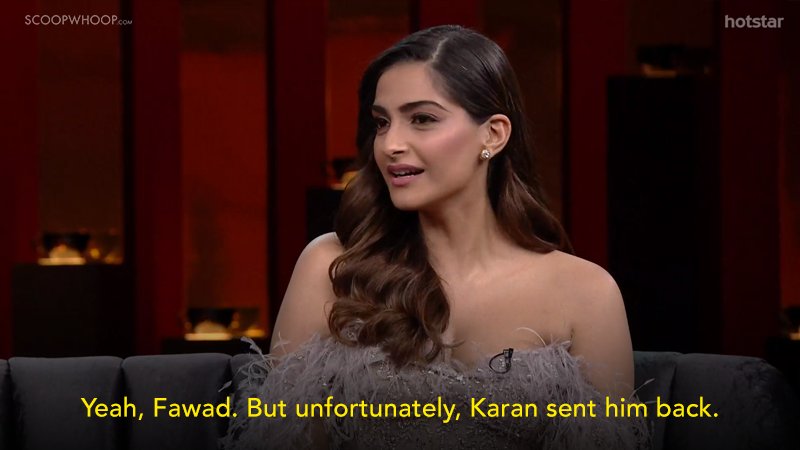 10. When even in a random question, Rhea could not help her inner stylist emerge.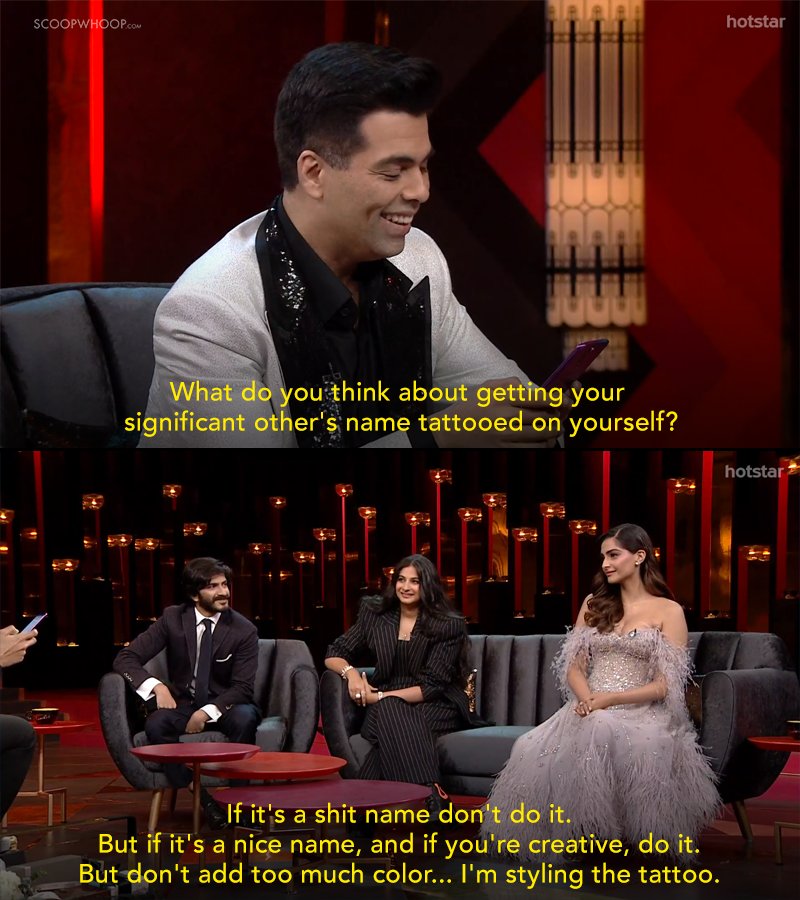 11. When Harsh commented that Sonam eats too much processed food, her response was all of us, literally.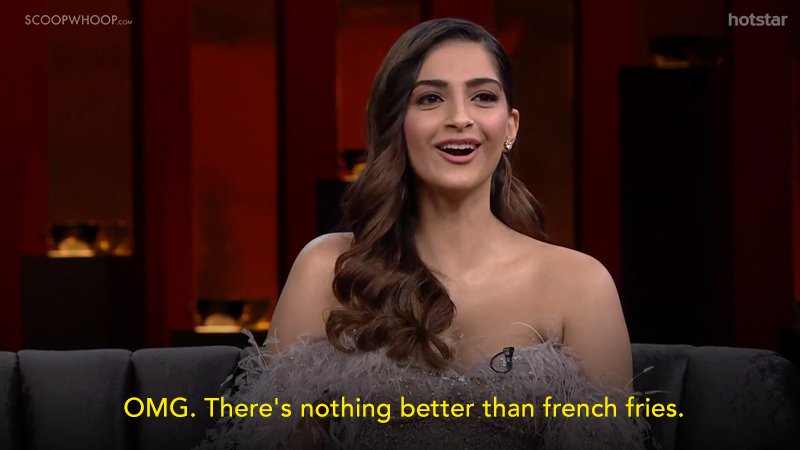 12. When Sonam let us, and Karan, know what she really thought about the 'oh-so-coveted' hamper, and Karan had the most natural response. 
Clearly, whether it is on a Koffee couch or over a cup of actual coffee, when it comes to siblings, sarcasm, gossip, and fun is always guaranteed. 
You can watch the complete episode on Hotstar.