Nick Jonas and Priyanka Chopra tied the knot over a period of five-day lavish wedding ceremonies, and finally, the wedding photos and videos have been released.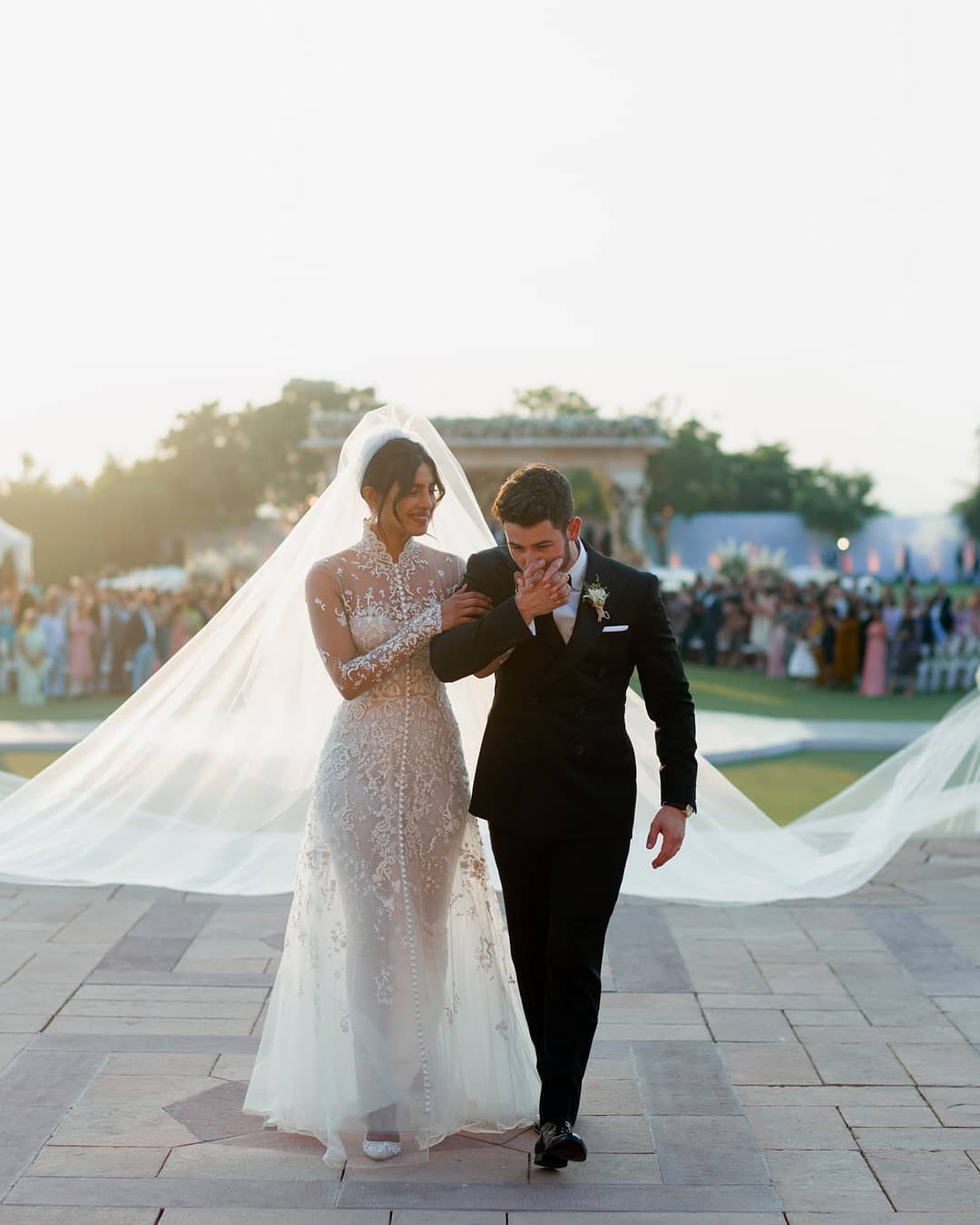 We knew the two would look breathtakingly gorgeous in both Christian and Indian wedding attires. We knew that the ceremony would be one of the grandest we'd ever seen. 
But it was the love-filled glances they shared that completely melted our hearts, and we just could not stop the tears. Here are ten things that happened in their wedding video that literally took our breath away: 
1. When Nick Jonas stepped down, hand in hand with his mother, sporting a look that spelled 'blessed'.
2. When Priyanka had her mother walk her down the aisle, in the absence of her father, who passed away in 2013. 
I'm not crying… oh, damn! I am. 
3. THAT GORGEOUS 75-FOOT-LONG VEIL.
For the Christian ceremony, Nick and Priyanka wore an exclusive Ralph Lauren creation. Eight special words were emboridered on Priyanka's dress, including 'Family', 'Hope' and 'Compassion' and 'My Jaan' was embroidred on a piece of the dress and attached to Nick's jacket. 
This was the first time that Ralph Lauren had designed wedding wear for someone outside of the family – and the hand-beaded and embroidered designer gown was definitely a sight to see. 
In an exclusive interview with People, Priyanka shared that, 'every girl dreams of being a princess on her wedding day'. And with that trail, she definitely was a princess on her wedding day!
4. When brothers Nick and Joe Jonas shared a tearful embrace, as Nick got ready for the big day. 
According to People magazine, Nick has always been close to his family. In fact, the Christian ceremony was officiated by Nick's father, pastor Kevin Jonas. 
5. When Nick got his first glimpse of Priyanka in the wedding attire. 
6. When Nick and Priyanka exchanged vows – and Priyanka could not hold back the tears. 
According to People magazine, Nick shared, "You know you think your whole life about that moment. Honestly, I could not have imagined it would be as perfect as it was. It was highly emotional."
7. When the two waved to the crowd after the ceremony, completely at ease with each other and most definitely in love. 
They look so happy, I can't even get jealous. 
8. When they struck the perfect pose with their bridesmaids. 
9. When the two shared their first dance as husband and wife. 
10. When the two looked like Royalty in the traditional Indian wedding attire.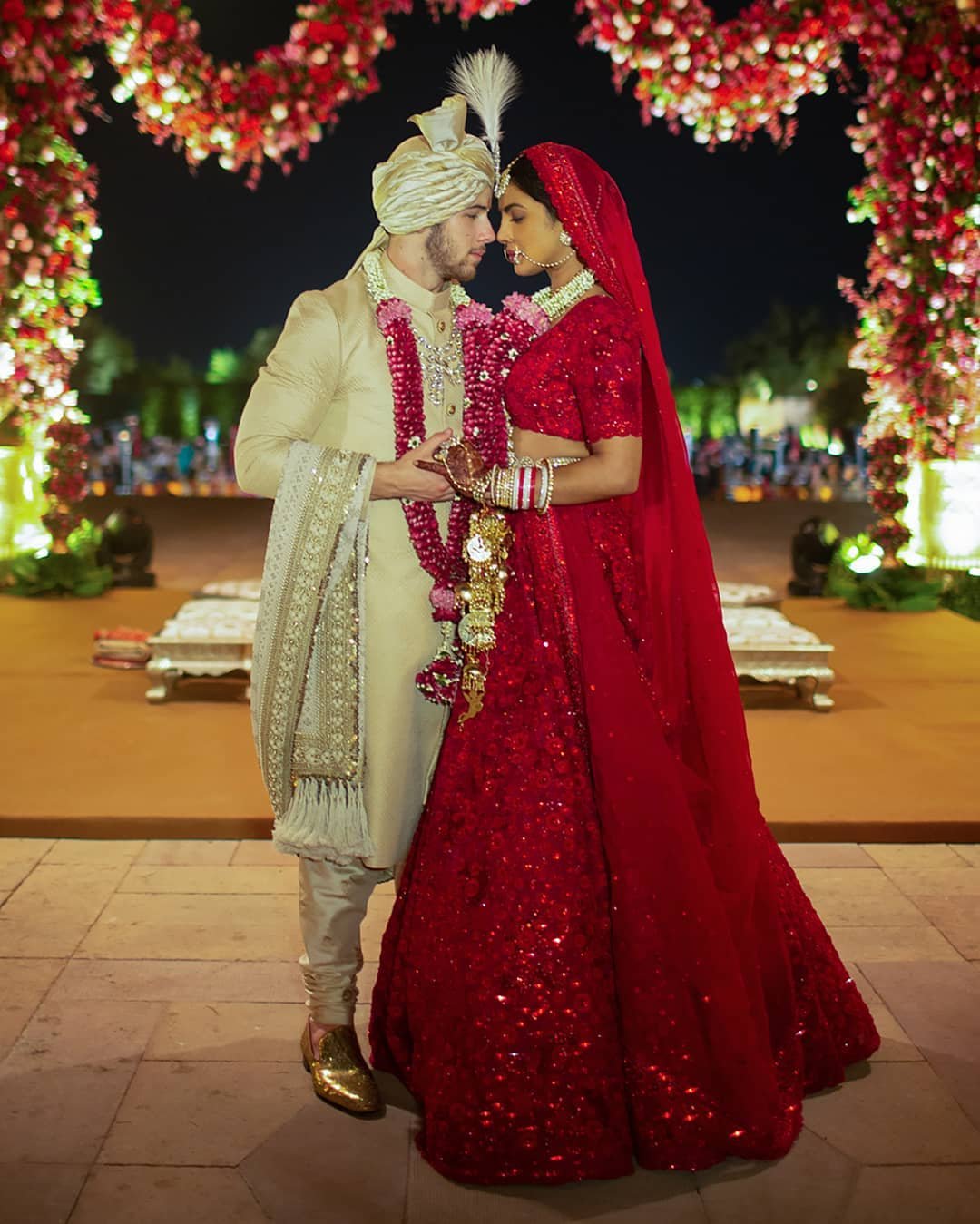 According to People magazine, Priyanka admitted that it was Nick who suggested that they have two grand weddings and celebrate their different backgrounds and traditions. 
We admit it, this is nothing short of a modern-day fairytale. 
Feature image courtesy: Priyanka Chopra's Instagram handle.