A mother-daughter bond is stronger and special, more than words can explain.  You know no matter where in the world you are and who you become, for your mother you will always be her little daughter. 
Here are films that explore this complex mother-daughter relationship in the most beautiful way. 
1. English Vinglish (2012)
Sridevi plays the doting mother, Shashi Godbole. She secretly enrolls in an English-speaking course in America to gain self respect in the eyes of her husband, Satish (Adil Hussain) and daughter, Sapna (Navika Kotia), who always mock her for her English. Sapna used to put her mother down for every little thing. While Shashi, regardless of her thankless household duties, kept showering unconditional love on her daughter.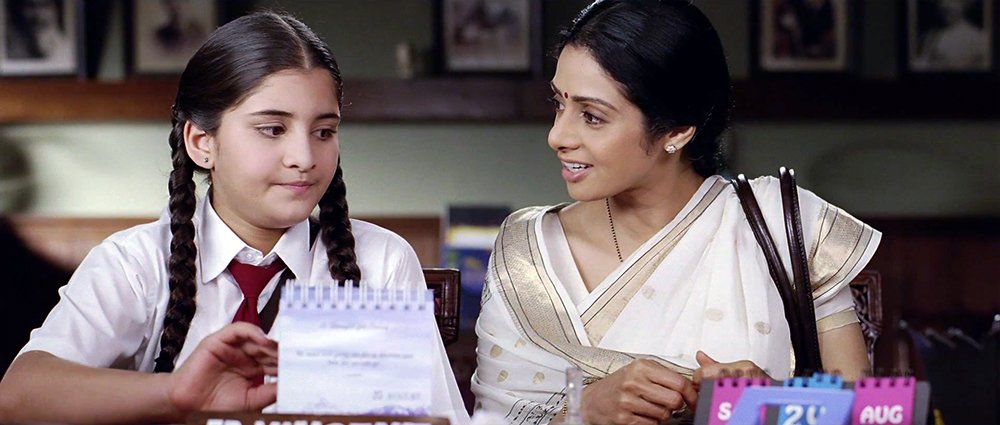 2. Nil Battey Sannata (2016)
Nil Battey Sannata is one of the sweetest mother-daughter relationship movies, based on the person's right to dream and change their lives, irrespective of social status. Swara Bhaskar plays the role of Chanda Sahay, a high-school drop-out household maid and single mother of a sullen young girl, Apeksha (Ria Shukla). The duo goes through a love-hate relationship when Chanda enrolls herself in the same school and class as her daughter. She does that so as to motivate Apeksha to do well in her exams because her only dream was to see her achieve big things in life and not lead the life she led.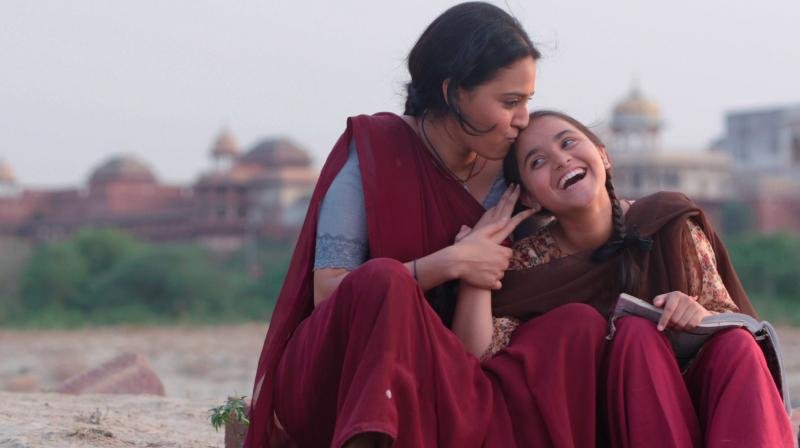 3. Secret Superstar (2017)
Meher Vij portrays the role of a mother, Najma, who against her husband's will, helps her 15-year-old daughter, Insia, in her dreams of becoming a singer. She sells her necklace for money, buys her daughter a laptop and does every little thing required to see her grow in the profession she loves.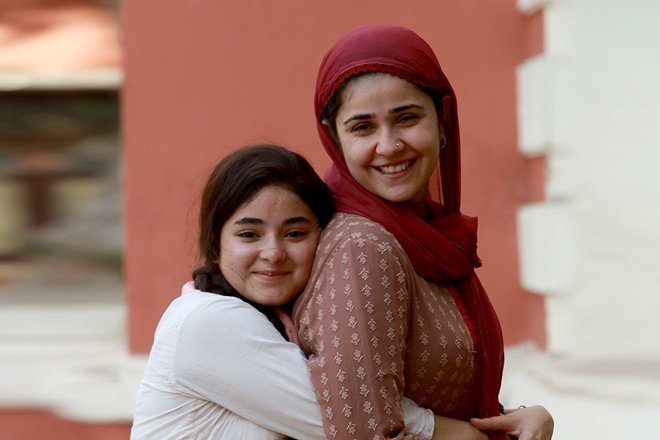 4. Shubh Mangal Saavdhan (2017) 
The relationship between Sugandha (Bhumi Pednekar) and her mother (Seema Pahwa) was quite different, coming from a middle-class conservative family. They shared such a close bond with each other that discussing personal things like sex and the first night after marriage was normal. Knowing that Sugandha's fiance, Mudit Sharma (Ayushmann Khurrana), is suffering from erectile dysfunction, her parents, especially her mother was willing to support her daughter instead of advising her to cancel the wedding.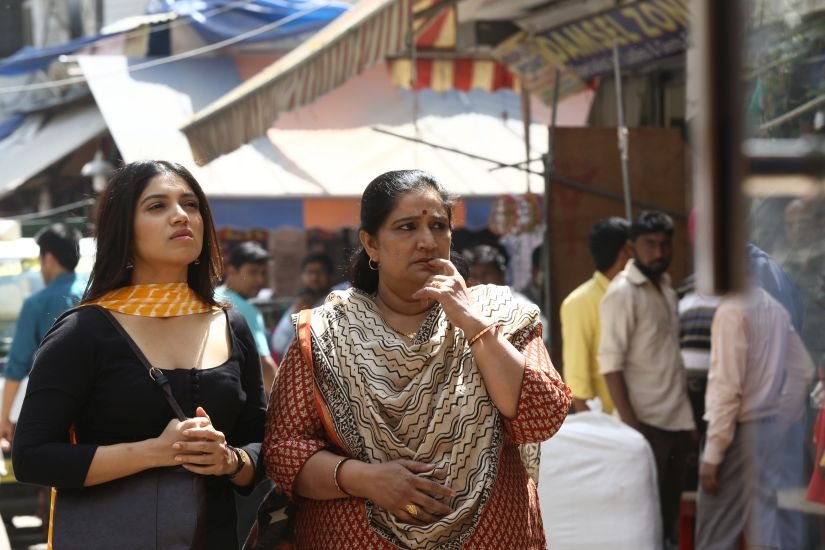 5. Bend It Like Beckham (2002)
Shaheen Khan plays the typical Indian mother to an 18-year-old Punjabi daughter, Jesminder 'Jess' Bhamra (Parminder Nagra). She constantly liked nagging about everything that Jess did. She never approved of Jess playing football and believed that learning the art of making roti is the ultimate 'goal' in life.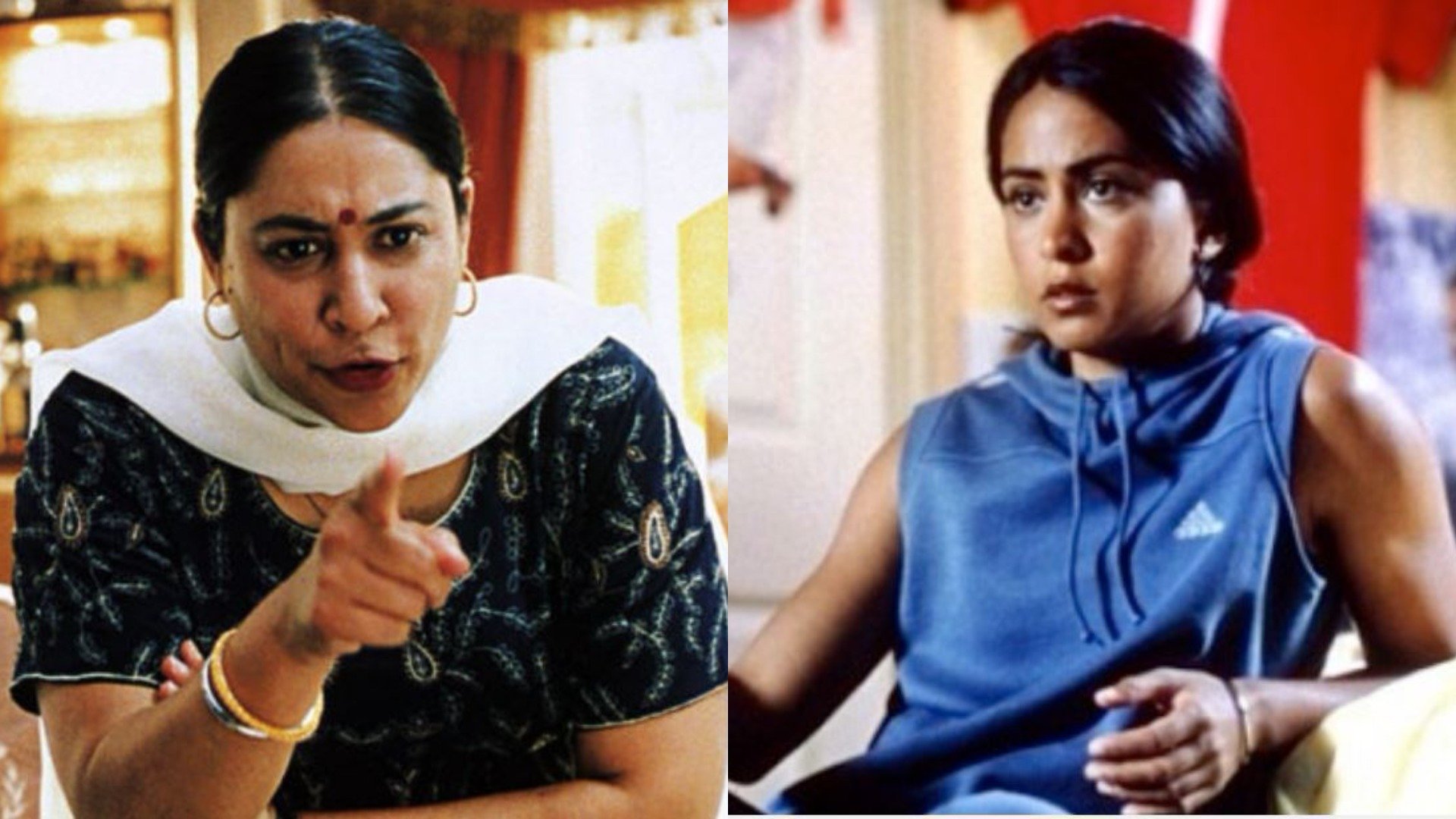 6. Khoobsurat (2014)
Manju (Kirron Kher) and Mili (Sonam Kapoor) is one mother-daughter jodi which is impossible for us to forget. Mili, a Punjabi quirky physiotherapist, shares such an open relationship with her mother, Manju, that she even calls her by her name. Be it on-the-job problem or love related issues, the inseparable duo discussed every intricate detail about their lives with each other as friends.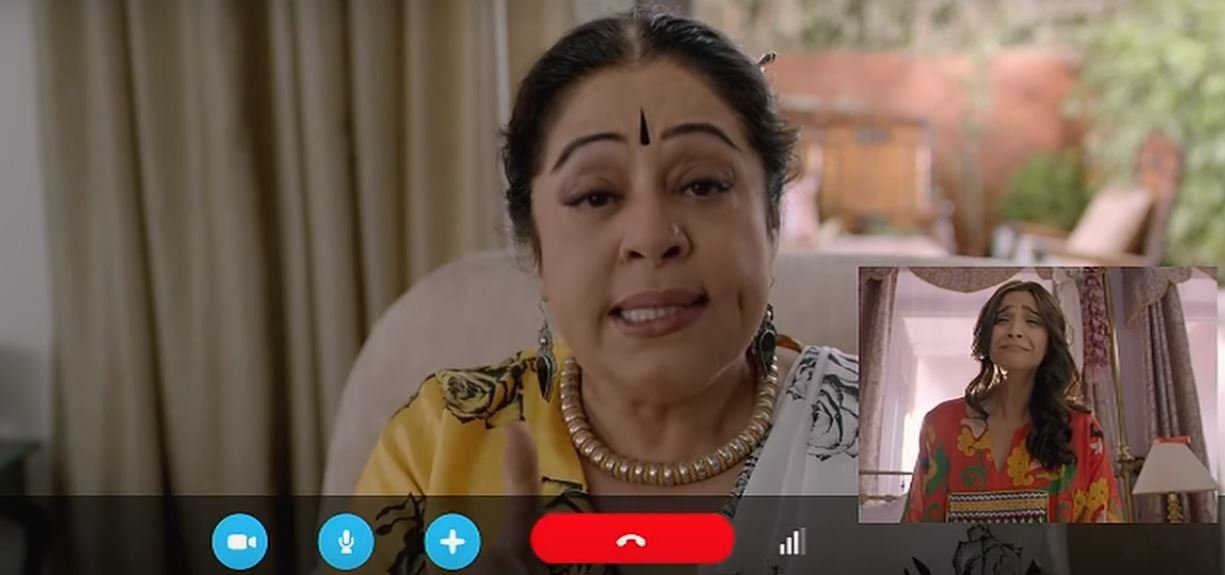 7. Neerja 
For Rama Bhanot (Shabana Azmi), her 22-year-old daughter, Neerja (Sonam Kapoor), a flight attendant, was her laadli beti. Her concern about Neerja's job, that demanded her to be on her toes all the time, is something we all can relate with. Like every typical mother, Rama would make sure that her daughter has everything in place before she leaves for work (which, of course, includes a dabba full of ghar ka khanna). Her life literally centered around Neerja.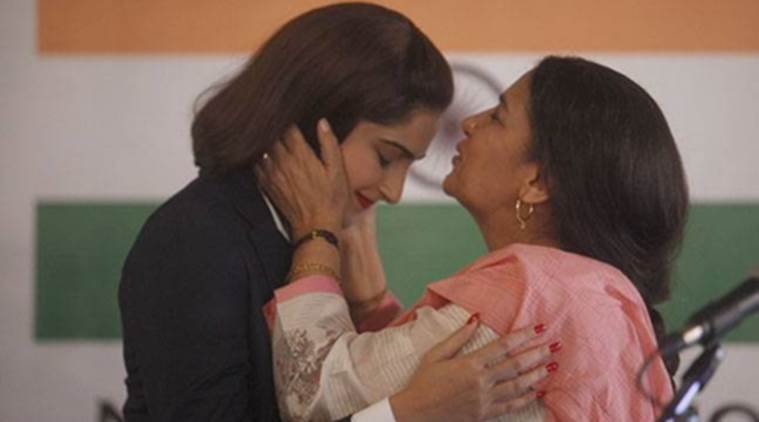 8. Dilwale Dulhania Le Jayenge (1995)
The mother-daughter duo may not be the most relatable to us now, but the movie perfectly captured the pain of a mother, pulled down by patriarchy, to see her daughter being pushed towards the same direction. The scene where Farida Jalal asks Kajol to leave and run away was one of the most poignant scenes in the film.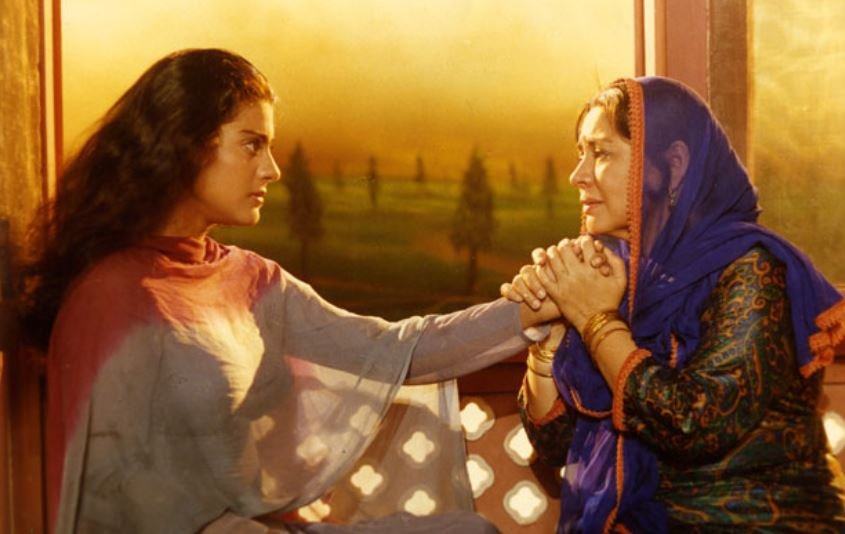 9. Listen… Amaya (2013)
Amaya (Swara Bhasker), a budding writer, tries to come to terms with her widowed mother Leela's (Deepti Naval) relationship with Jayant(Farooq Shaikh), who happens to collaborate with Amaya on producing a coffee table book.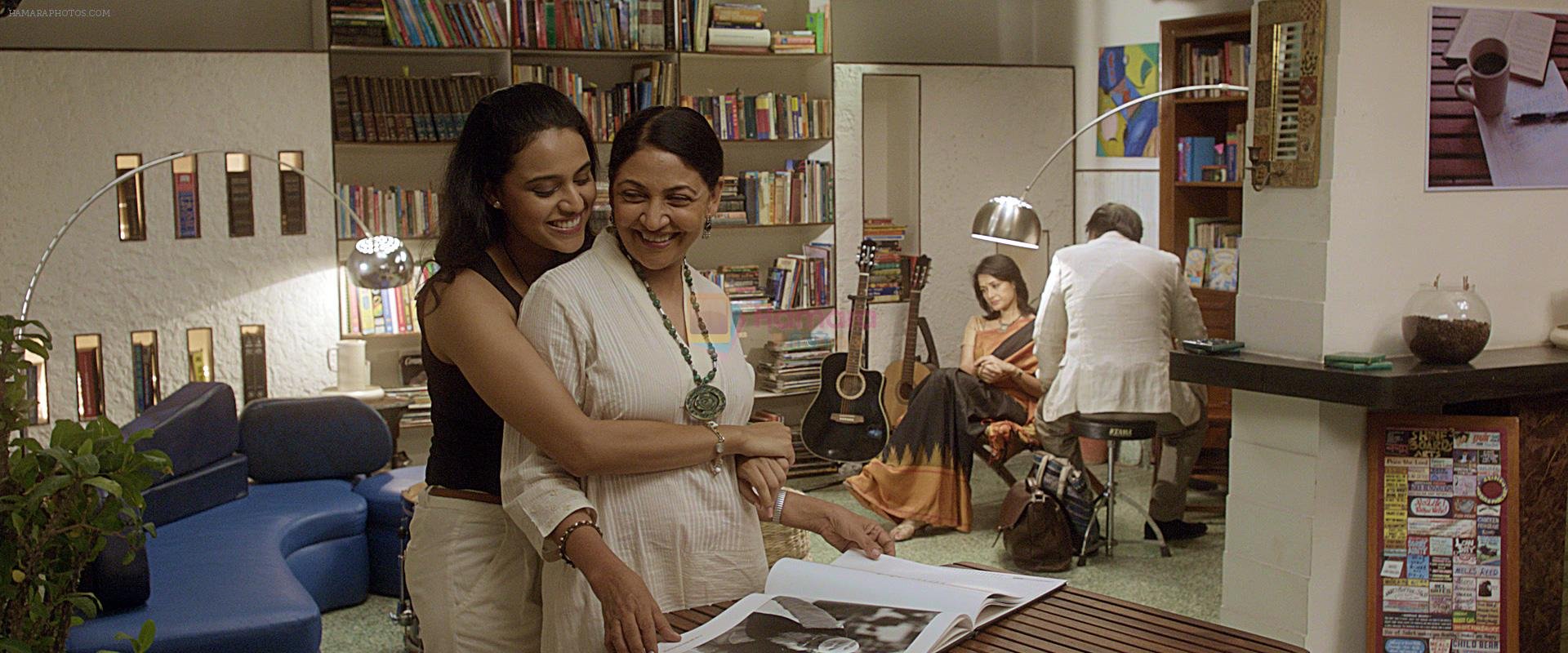 10. Mitr, My Friend (2002)
It's a film about the plight of women who sacrifice their life for the betterment of their family. A lonely and neglected wife, Lakshmi (Shobhana) seeks friendship on the internet, while her rebellious daughter, Divya (Preeti Vissa ) suspects her of having an affair with their neighbour.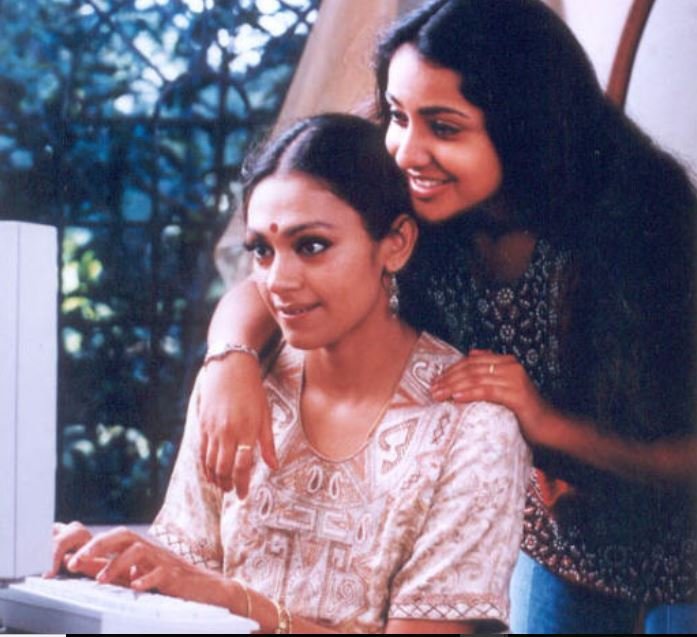 11. Parched
Rani (Tannishtha Chatterjee) is a widow all set to marry off her young son (Riddhi Sen) to a reluctant girl (Leher Khan) from the neighbouring village. The beautiful trajectory of the relationship between Rani and her daughter-in-law is one of the most beautiful aspects of the film. 
So sit back this weekend, and enjoy these movies with your mother.