Director: Karan Malhotra
Cast: Akshay Kumar, Sidharth Malhotra, Jackie Shroff, Jacqueline Fernandes, Shefali Shah, Ashutosh Rana
BROTHERS is an official remake of the Hollywood movie Warrior , directed by Gavin O'Connor, enhanced by the Bollywood melodrama. The movie stars Akshay Kumar, Sidharth Malhotra and Jackie Shroff in lead roles. Supporting cast consists of Jacqueline Fernandes, Shefali Shah and Ashutosh Rana. Directed by Karan Malhotra of Agneepath fame, it is co-produced by Karan Johar and Akshay Kumar. This movie has shown MMA Fights as an official sport.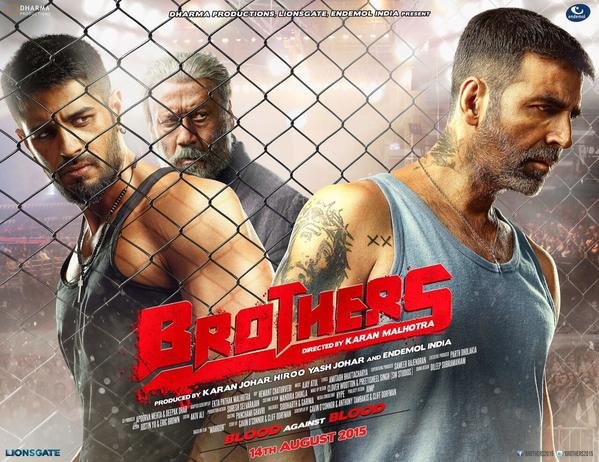 The movie is cleanly split into two perfect halves. The first half depicts the background and development of characters and the second half delivers the action and violence, as promised in the trailers.
Akshay Kumar is a good actor and looks great on screen. He is fit, a trained fighter, and packs a punch of emotion as a devoted son, a doting father and a complete family man. Sidharth has come a long way from his SOTY years. He is a man of few words in the movie, but has acted brilliantly and will win the hearts of the audience. He is projected as the "bad boy" but clearly emerges as the hero right along side Akshay.
Jackie Shroff has proven again that he is a seasoned actor and hasn't lost his touch. His portrayal as an alcoholic, as well as a reformed trainer for his son is commendable. Ashutosh Rana, Shefali Shah and Jacqueline are good in their respective roles.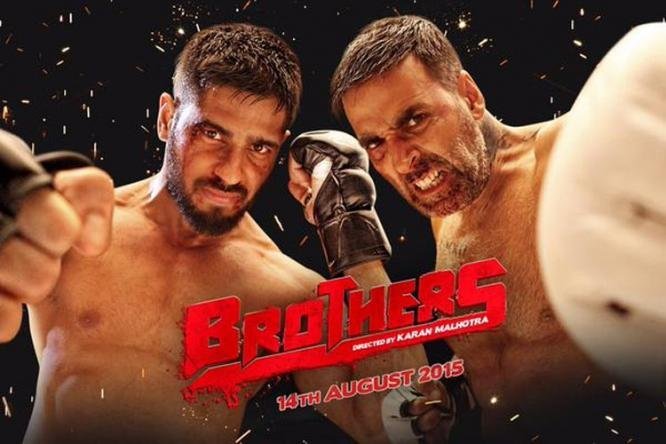 Karan Malhotra has taken a risk by introducing MMA Fight scene in a Bollywood flick but that risk might just pay off. The action sequences are bold, full of gore and blood and will satisfy every person craving for a good drama. The movie has glamour, emotion, action and hard hitting fight scenes. It's a perfect blend of all things Bollywood.
Final Verdict: A must watch.
(Any opinions expressed here are those of the author and not necessarily of ScoopWhoop)