Director: Sanjay GuptaCast: Aishwarya Rai, Irrfan Khan, Shabana AzmiRating: ***
For a movie that was broadcast as Aishwarya Rai's comeback into Bollywood, the cinema hall was surprisingly empty. There were only 5 people for the first day, first show. But that did not deter me — and it shouldn't deter you either.
Aishwarya Rai comes with just the right amount of Jazbaa in this movie. She doesn't dance around trees or cars — rather she plays a role her age, as a mother who dotes on her pre-teen daughter.
She is fierce, smart, confident and proves a point. She is also the best lawyer in town and freely admits that money can buy anything. She is one of those who doesn't think twice before fighting for the guilty, because as she puts it, " innocent humein afford nahi kar sakte. "
Her acting is on the money, except for the odd slip-up. She doesn't look over the top; she is not a righteous hindustani nari; she has shades of grey and moments of conflict; she is a character one can relate to and not some bahu from an Ekta Kapoor serial. In effect, this is a perfect comeback vehicle.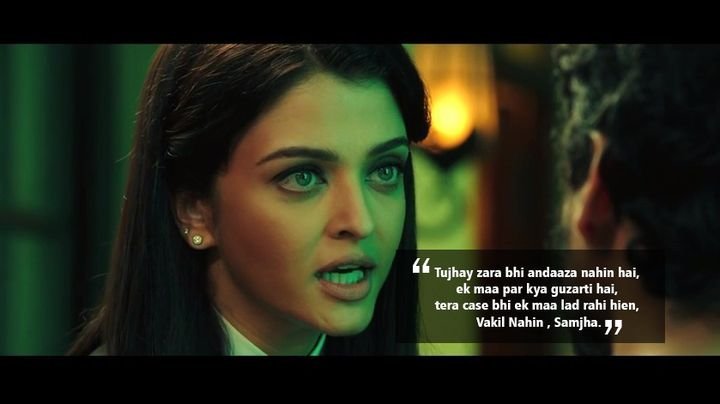 Irrfan Khan (as inspector Yohan) continues with his splendid streak this year. Piku and Talvar were outstanding and Jazbaa once again shows just how talented the man is. He is brilliant in each frame — so much, so that over the course of the movie one even finds his mean streak to be endearing. He is helped by some deadly punchlines dotted with wry humour and, at times, a fine poetic touch . Take this for example: " Mohabbat thi isliye chali gai, zidd hoti to baahon mei hoti. "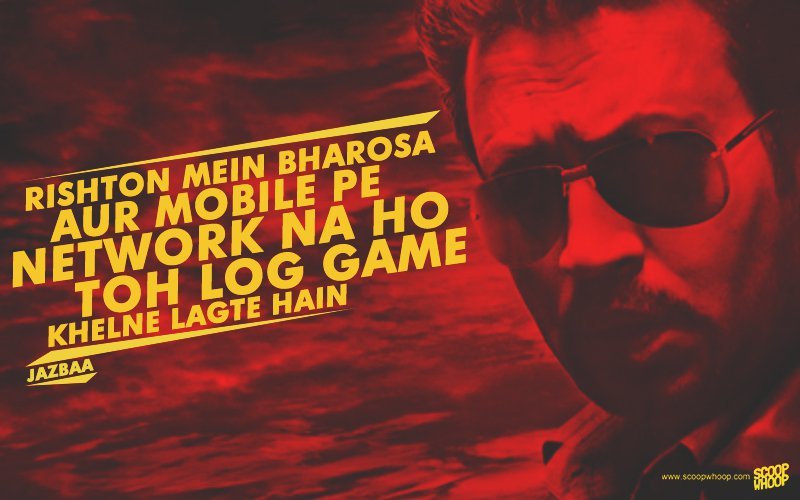 The movie deals with the raging issue of rapes and our less than perfect judicial system. If you have enough money or motivation, any criminal can roam free on the streets. It showcases the weakness of our judicial system in a truly frightening manner.
Sanjay Gupta's movies are known more for their manic energy and less for the plot. But this time round, he has nailed it — in terms of story, character development, action sequences and extracting brilliant performances from the cast.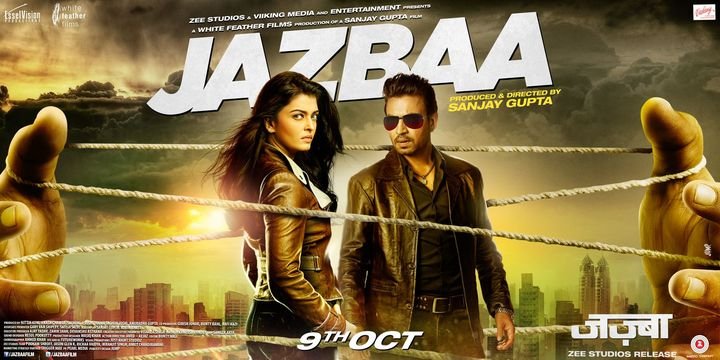 I would say go watch this movie for refreshing dialogues from Irrfan Khan and a mature performance by Aishwarya Rai.
(Any opinions expressed here are those of the author and not necessarily of ScoopWhoop)