Tuesday is undoubtedly the most boring day of the week. But, not this Tuesday. Not anymore atleast!
Our favorite Baba is back with the third installation of his absolutely mind-numbing (quite literally) movie series, Messenger of God! And this time it is bigger than ever. The trailer of MSG The Warrior – "LION HEART" dropped this morning and our crappy Tuesday transformed into a trippy one instead.
You don't have to believe us. Just scroll down and you'll know!
Let's begin with some facts!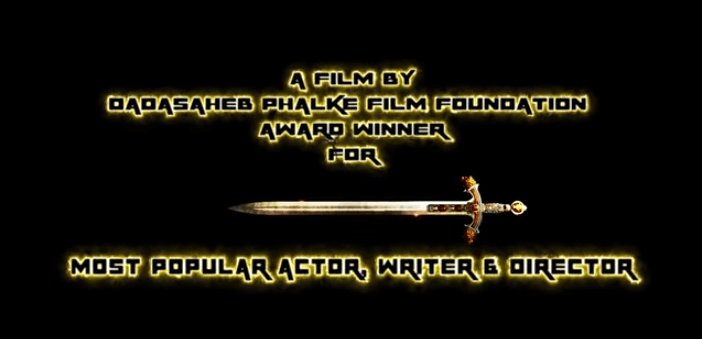 Moving on to some Indiana Jones style blasting and 'deadly' animation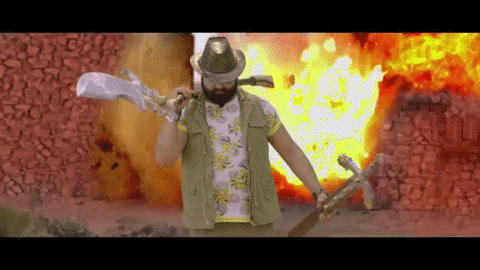 And then we see our hero's signature entry on what we like to call the dreadful-future-of-scooters. Hey, but he's still rockin' it!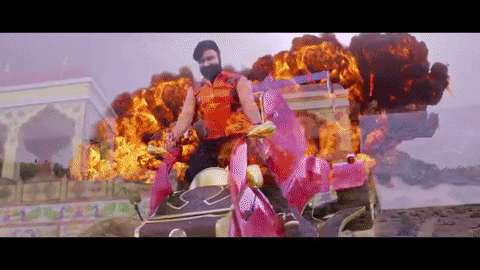 And finally, you see him in all his swag! *chills*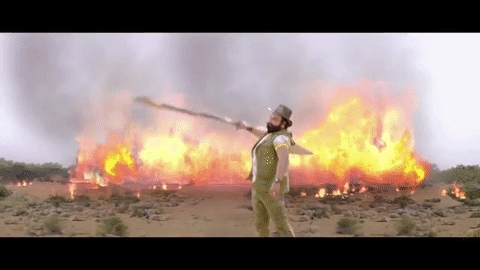 But if you were wondering what exactly is the man up to, then here's your answer! *mindfuck level 1000*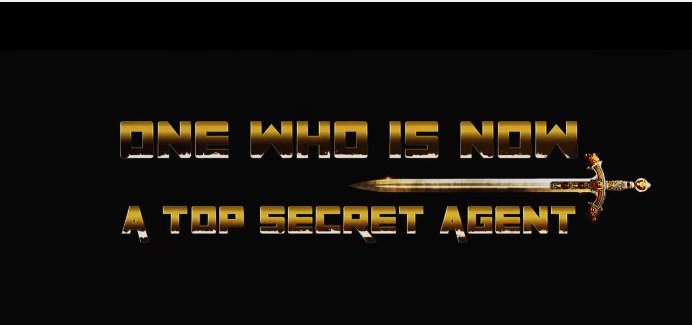 He's a 'Top Secret Agent', your knight in a shining armor, riding a white horse and a goldmine of fashion inspiration!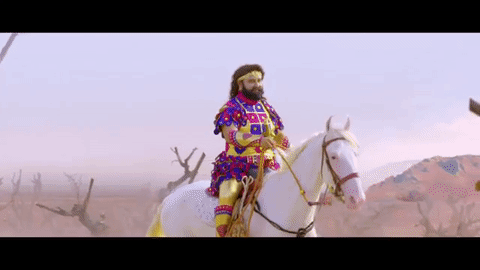 And this is when you get a glimpse of the best rave party ever. Neon lights, LED studded jackets and devil chairs. This shit just got trippier!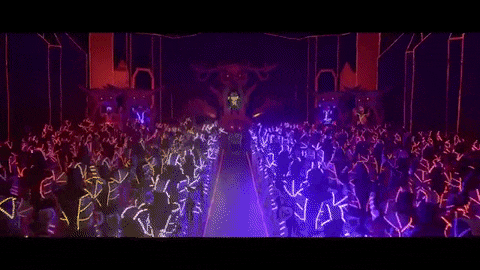 MSG senses the dangers of the trip-fest above and gets ready to fight it out, after getting a makeover by 5-year-olds who learnt braiding in their crafts class.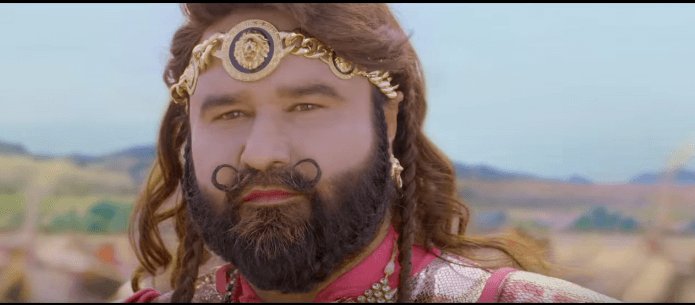 And that's the power of the braids!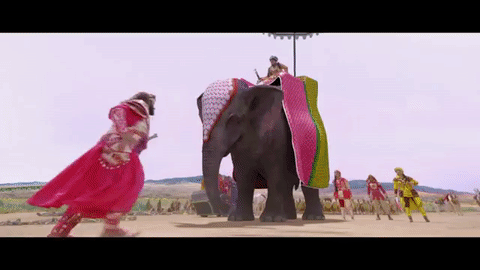 And when we say that no animals were harmed, we also see this.
Also don't miss out on MSG's talent. Not only can he act, direct and sing, he is also a merry-go-round. Yes!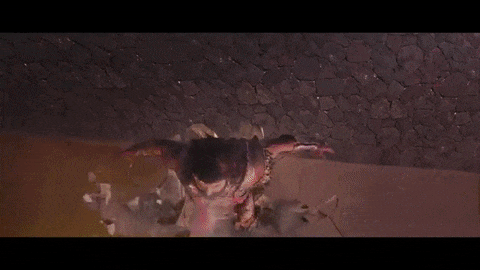 Talking of versatility, MSG is so Baba in life that even in the movie he plays a cameo as a Baba and gives advise to his hero-self. Time to move over Inception, guys!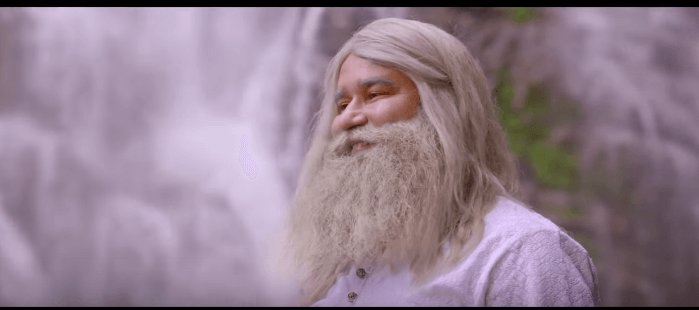 This is followed by the return of the rave in their kickass UFOs, waiting to get the party started!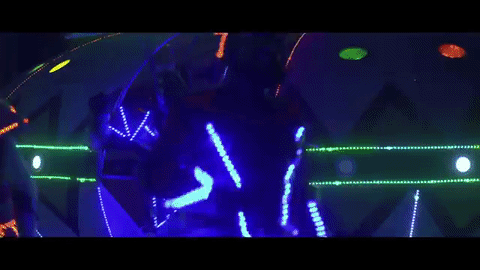 But that ain't happening anytime soon, because The Savior is angry and ready to take them on!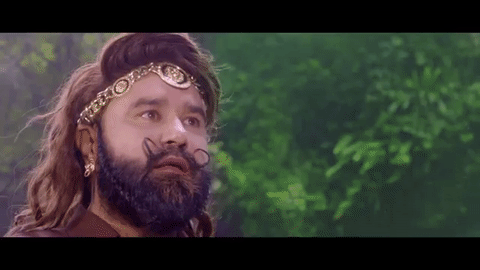 Just in case you were wondering who's going to win the war of trip-fest, here's something that can help you find the answer. He's the one man army!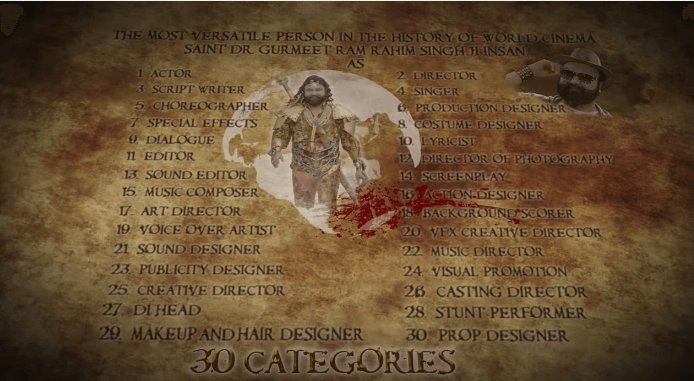 Did any of this make sense to you? It didn't to us as well. But we loved every bit of it. 
If you haven't gotten enough of what we just fed you in the name of 'art', go ahead and watch the masterpiece yourself: