Sandra Bullock amongst other things is a super charismatic personality in Hollywood. So you can bet your bottom-dollar that when she accepted her award at MTV Movie awards, it was going to be hella-moving!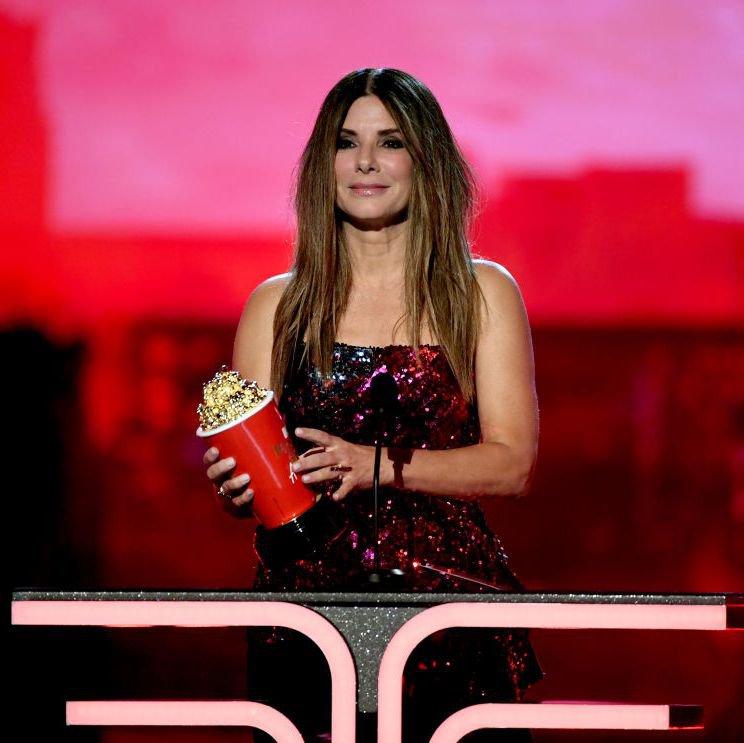 Sandra–who won the 'Most Frightened Performance' award for her Netflix Blockbuster, Bird Box–gave a heartwarming speech mentioning why she took this role for the movie in the first place. This moment was extra special as Wonder Woman Gal Gadot presented the award.
Her soul-stirring speech revealed how her kids had inspired her to do this movie.
When I finished the film, I went to my babies and I said, 'Here, mommy made this for you. And even though you can't see it until you're 21—because apparently a movie about being a mommy is a horror film—you will know when you see it that there isn't anything that I wouldn't do for you. 
She also emphasized how important family was to her.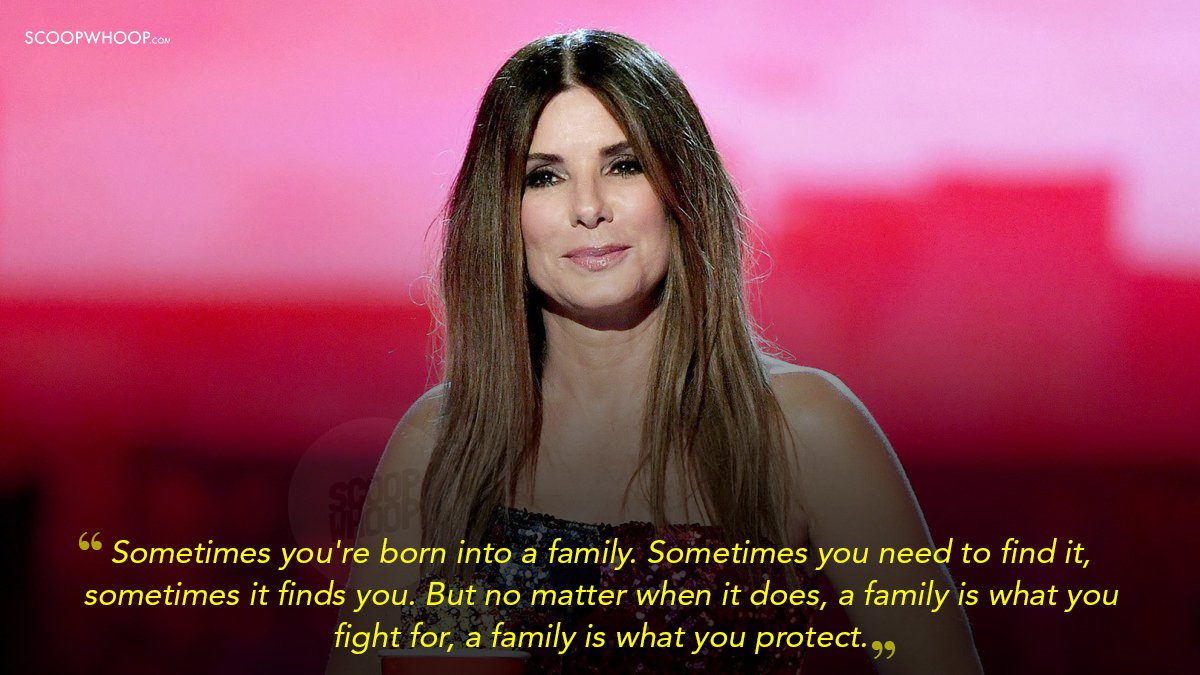 Bullock not only talked about her role and the family but empowered the women in cinema like no one else.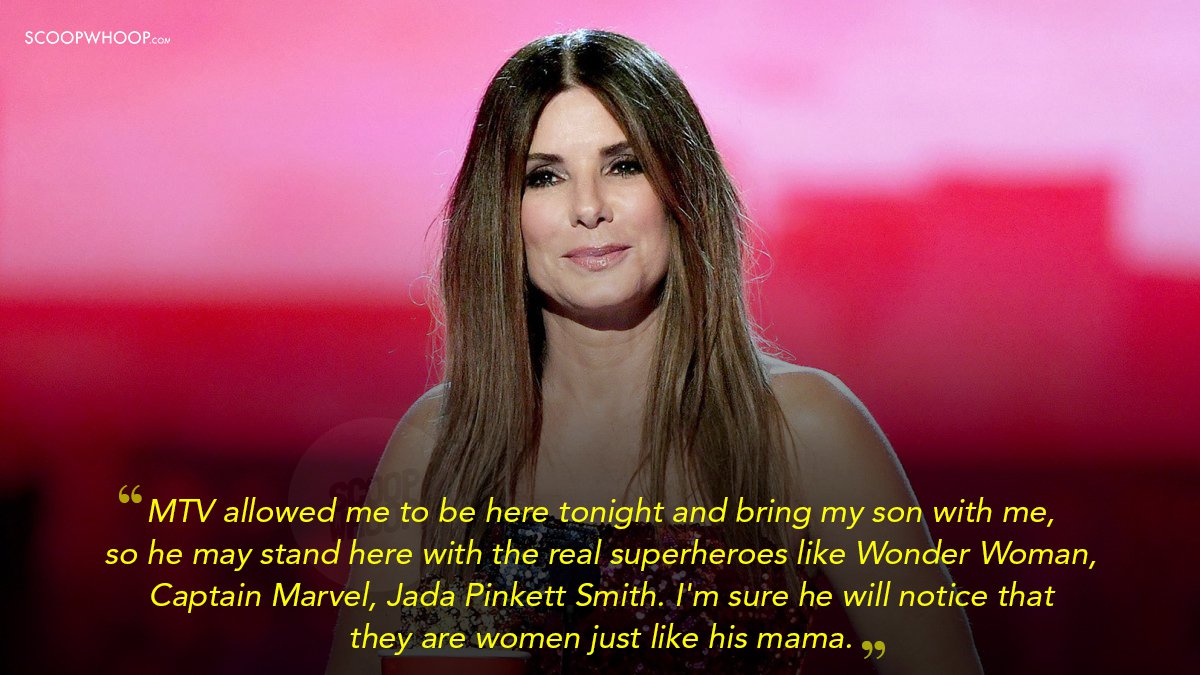 Our Captain Marvel in the audience gracefully accepted the compliment.
Fans too couldn't stop gushing over her acceptance speech.
So excuse us, while we find a way for Sandra to adopt us.