Kabir Singh has made quite a name for itself, for all the right and the wrong reasons. 
While critics and audiences have commended both Shahid Kapoor and Kiara Advani for their tremendous acting in the movie, the problematic portrayal of Shahid Kapoor's titular character of Kabir Singh has raised a lot of questions about whether it is sending out the right message about relationships.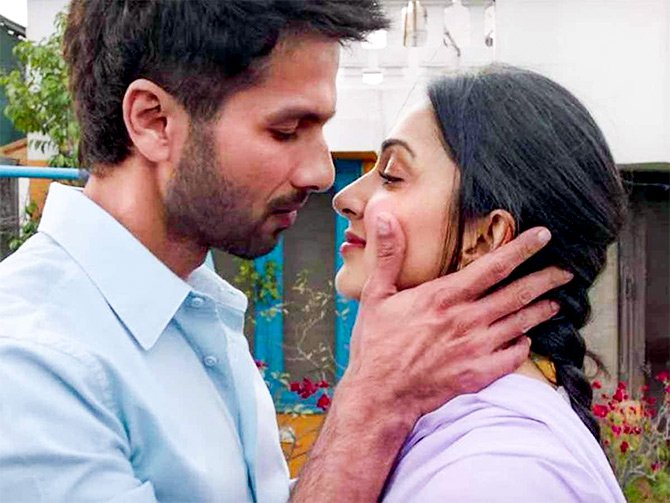 The movie is now under fire yet again, this time by a doctor from Mumbai. Reportedly, Dr. Pradeep Gadge, a leading diabetologist, has filed a complaint against the makers of the movie for portraying doctors in a negative light. The character of Kabir Singh, an alcoholic doctor, is being criticised for shining a bad light on the entire medical profession.
The Mumbai-based doctor has filed the complaint with the Mumbai Police. He has also written a letter to the central Health Minister, Information and Broadcasting Ministry, State Health Ministry, and the Censor Board of Film Certification in a bid to stop the screening of this film. 
Dr. Gadge has also spoken out on Twitter about the issue. 
2. He guides nurses to perform an operation when he is heavily drunk. You tell me is that even possible. Obviously NO ! What is the example we are setting? #KabirSinghMovieReview #KabirSingh

— Dr. Pradeep Gadge (@Dr_Gadge) June 25, 2019
3. a)Today's youth that has stopped opting for the medical profession (thanks to the unmatched love the patients offer in form of violence) OR
b) else choose to become a doctor but not serve the country, goes abroad OR
c) feels BECOMING A DOCTOR IS A PAIN.#DoctorsUnite

— Dr. Pradeep Gadge (@Dr_Gadge) June 25, 2019
4. Being a doctor is not just a profession, it's a service. A service to mankind. And with each passing day these numbers are going down and what's rising? Lack of trust, respect, goodwill!
5. If we continue like this, the day won't be far when we'd have a dearth of good Doctors.

— Dr. Pradeep Gadge (@Dr_Gadge) June 25, 2019
6. I mean CAN YOU LITERALLY keep drinking or be drunk or snort cocaine or needle in morphine or fight with people or, slap your girlfriend or scream at her & STILL BE A HERO ??? #KabirSingh #doctor #movies

— Dr. Pradeep Gadge (@Dr_Gadge) June 25, 2019
7. Filmmakers make films for the audience to acknowledge & accept. If we as literates will not only accept but also ENCOURAGE such movies & character portrayals, we are the ones who need to learn a lesson or 2 about hypocrisy & introspect within.#KabirSinghReview #KabirSingh

— Dr. Pradeep Gadge (@Dr_Gadge) June 25, 2019