At a time when fidelity in a relationship is fast becoming obsolete and marriages are falling apart faster than leaves on a tree, it's obvious to turn cynical about love and companionship.
Thankfully, there are a few couples still who don't let the rest of the world's faith in love and marriage fall apart. Couples such as Naseeruddin & Ratna Pathak Shah, that is.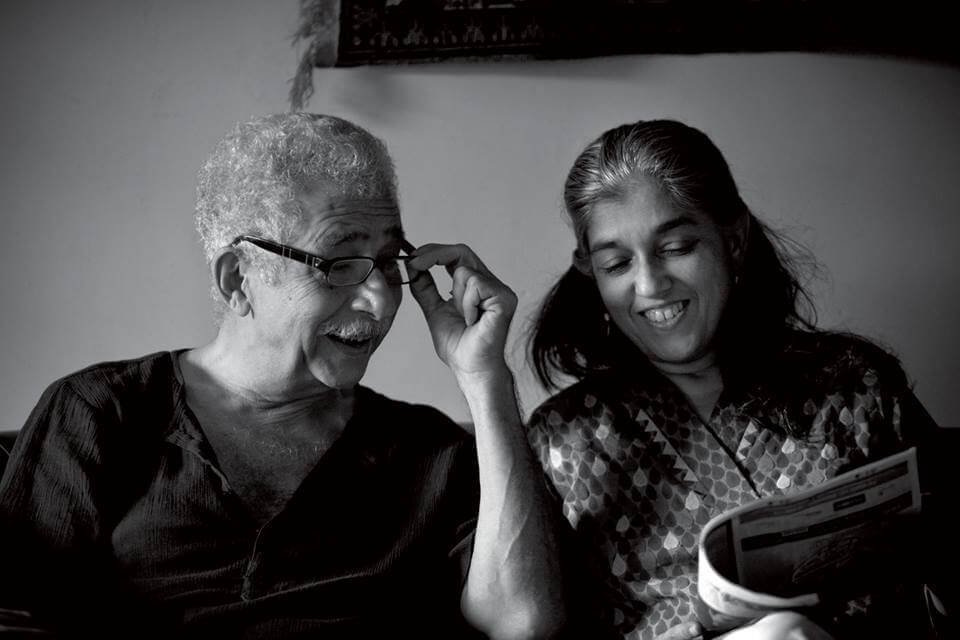 Considering they're veterans of Indian theatre, it's only befitting that the first time a young Naseeruddin Shah met Ratna Pathak, daughter of Dina Pathak, was for a play.
Then a college student, Ratna participated in Satyadev Dubey's Sambhog Se Sanyas Tak and fresh out of the Film and Television Institute of India (FTII), Naseer was also a part of the cast. 
And while working together on the play for a few months, these two strangers fell in love. Or, as Ratna once put it:
One day we were not even friends; the next day we were going out together.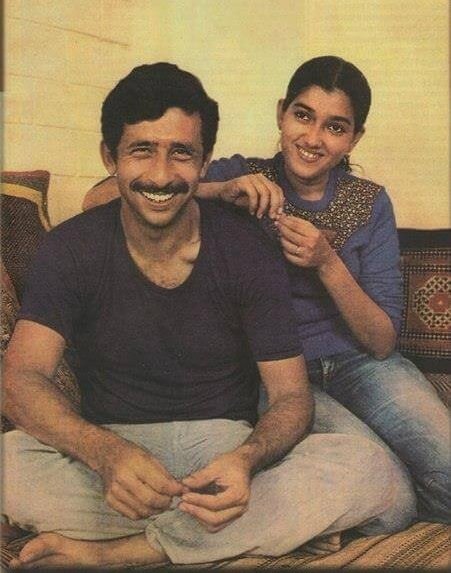 So, what was it that first clicked between the two?
For starters, as per Naseer, it was Ratna's proficiency in Hindi. Yes!
I was first impressed by how clear her speech was and the fact that she spoke Hindi very well, which was a rarity in (then) Bombay.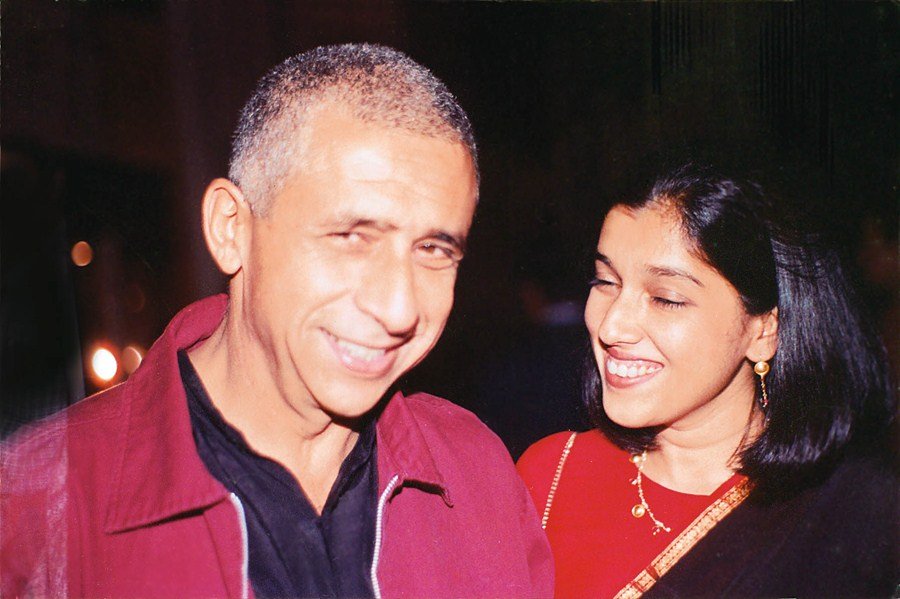 Their romance is as old-school as it can get. It blossomed at a time when two people met for a date and actually talked. It wasn't a result of right-swiping on Tinder or meeting drunk at a bar and picking up a random stranger. 
Naseer and Ratna's love story began pretty much like a simple one. It was innocent yet impetuous, simple yet serenading. 
Take, for instance, this lovely detail that Ratna shared during her podcast with AIB about a date with Naseer during their initial courtship days:
These fancy restaurants once upon a time used to have two menu cards. One for the women and one for the men. The one for the woman didn't have the prices and the one for men did. This was the Taj. ( If I'm allowed to say that). The first time we went together we had like Rs 400. We went for this dinner and we just started out in life and we hardly had any money. By mistake, I got the menu card with the money and Naseer got the menu card without the money, so he was ordering left and right. With facial expressions, I was trying to warn him about the bill. And finally, when the waiter went away I told him and then we started counting our money.
Clearly, love as it once was doesn't exist anymore!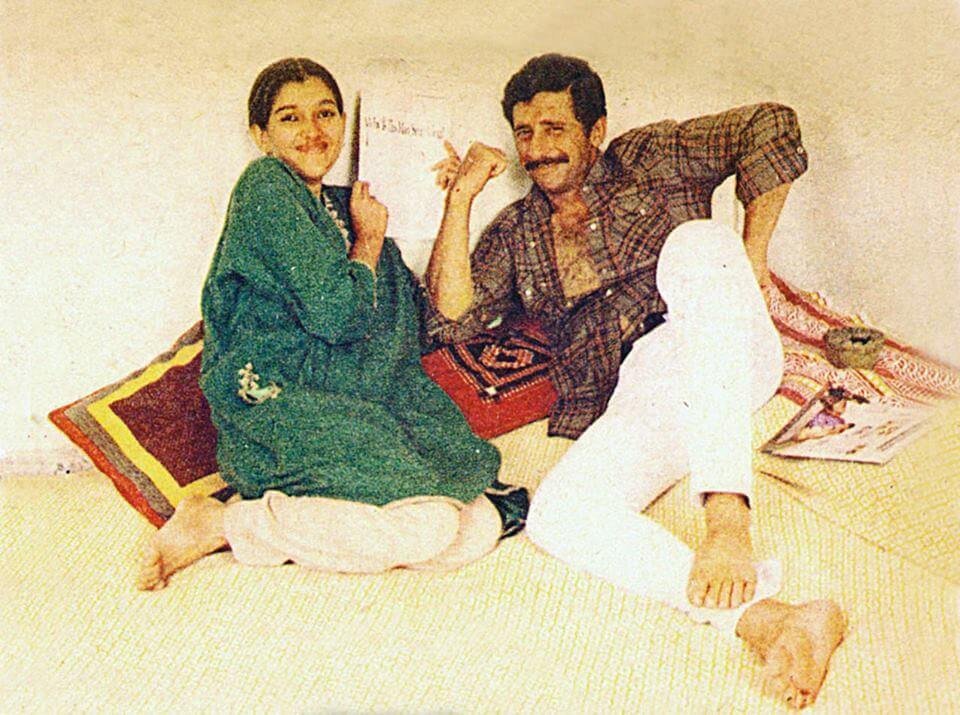 However, it wasn't always smooth sailing.
At the time they met, Naseer was a married man with a daughter (who at that time was 13) and though separated from his first wife, Purveen, wasn't legally divorced.
However, that didn't let the couple fall apart. Especially because Naseer's daugther, Heeba, as Ratna says, was wonderfully accepting of their union.
Suddenly, I was the parent of an adolescent. But it was a smooth relationship. Even though Heeba was so young, she came with such openness. She could have held back, but she embraced our lives with such gusto.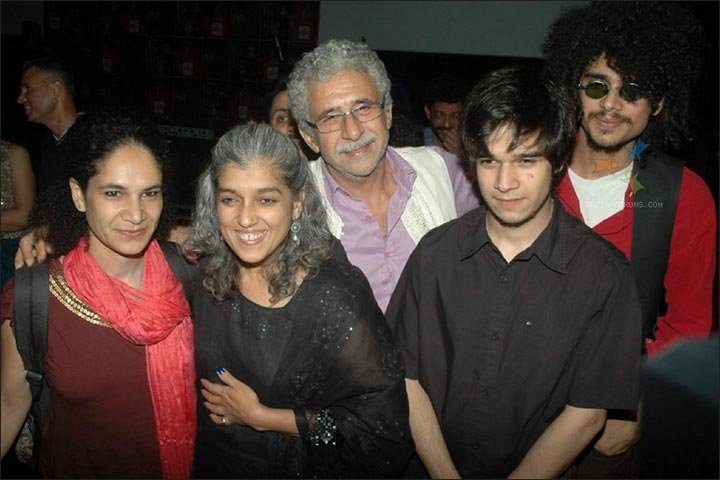 They also belonged to different faiths and had a considerable age gap. But even that was never an issue for these two who continue to be one of the most progressive and modern-thinking people in the country even today. 
Instead of pulling us apart, our backgrounds have contributed towards our development, in making us rich human beings.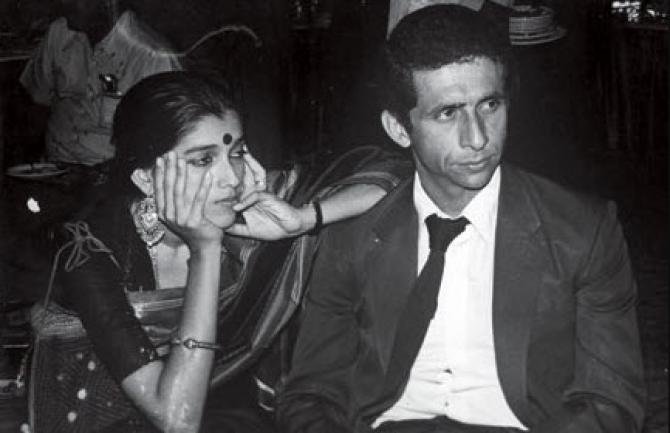 Finally, after six years of knowing each other, once Naseer's divorce was finalised, the couple married in 1982. However, unlike other Bollywood marriages, as Ratna puts it, this was a simple, solemn affair!
We had a quiet registered marriage at my Ma's (Dina Pathak) place. Only our family and immediate friends were present. We didn't tom-tom about it because we both felt that there are certain things which are extremely personal, and marriage is one of them. But it was great fun. I think ours was one of the few marriages where the bride and the groom enjoyed as much as the guests!
Such a refreshing breath of fresh air, right?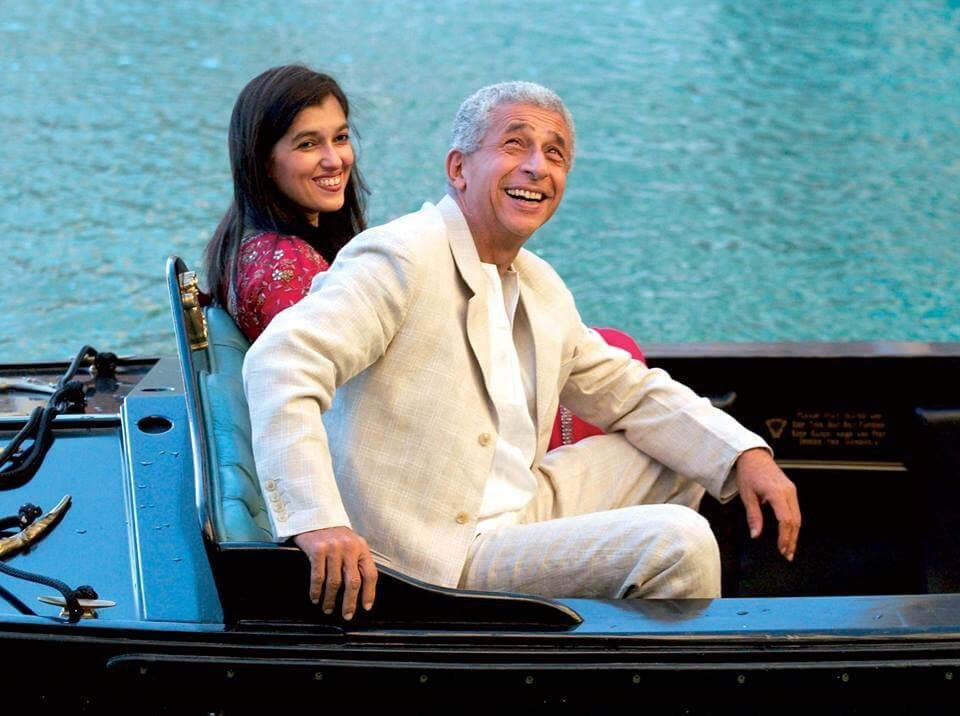 What makes their relationship absolutely different from most others is that theirs is truly a marriage of two equals. 
They've always spoken about the things they've learnt from each other and credited each other for their success. Never for once can you question the power dynamics between the two; they work off each other beautifully and even when they're not working together, they are each others' biggest inspiration. 
In his autobiography, And Then One Day, Naseer credits Ratna for pretty much everything in life and in those few words, you can make out a lifetime of love and fondness.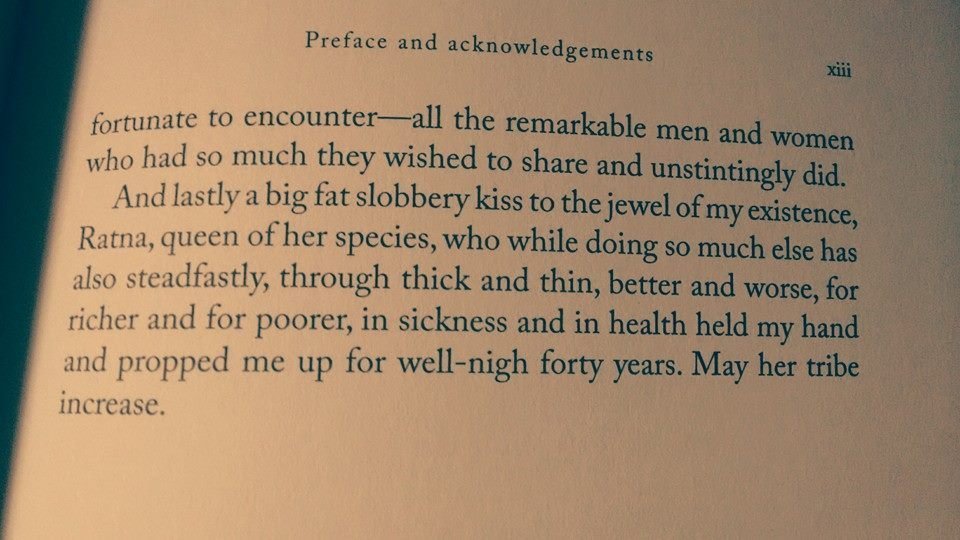 Love stories such as those of Naseeruddin & Ratna Pathak Shah are certainly hard to come by. They've been setting relationship goals way before someone created a hashtag (and a mess) out of it on social media. 
You envy their love and their companionship. You know you may never see such togetherness ever again. And yet, you can't help but wish of a love story as remarkable as the one they've had!