Naseeruddin Shah, the actor who has given stellar performances in films like Iqbal, A Wednesday &  Khuda Ke Liye among others, is known for his craft. His presence adds credibility to a film, however small his role may be. Take his cameo in Zindagi Na Milegi Dobara for instance, he added a whole new dimension to the film. 
But many, including us, have time and again wondered that why an actor of such calibre would do a film like Teraa Surroor or Jackpot.
Recently, Naseeruddin Shah gave an interview to Rajeev Masand and revealed the reason.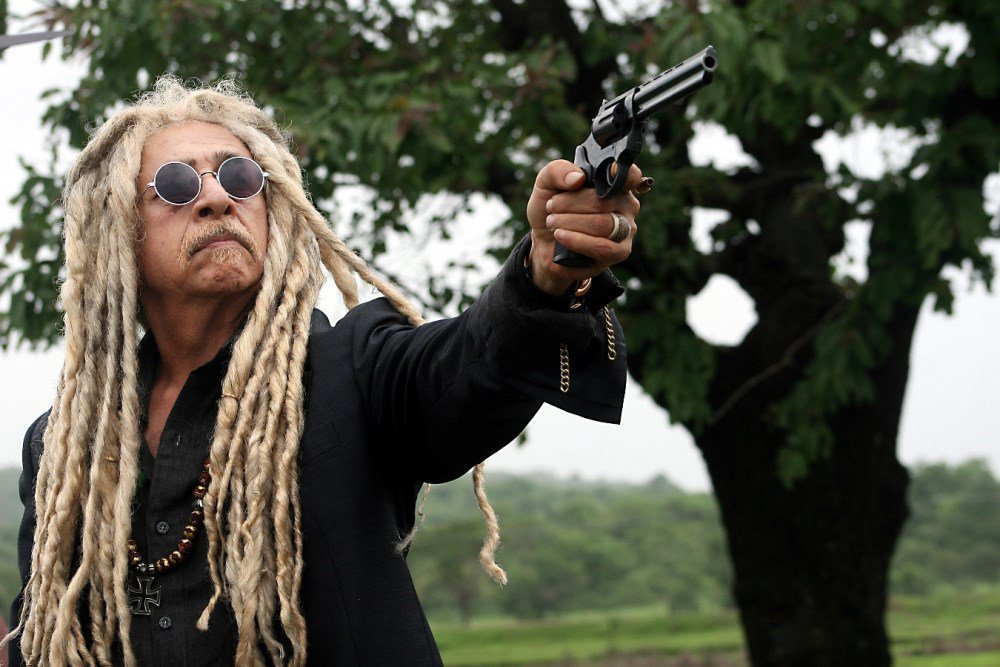 Masand asked Shah if his approach as an actor to these commercial films (Teraa Surroor & Welcome Back) is different and Shah said that he adjusts according to the film he's in.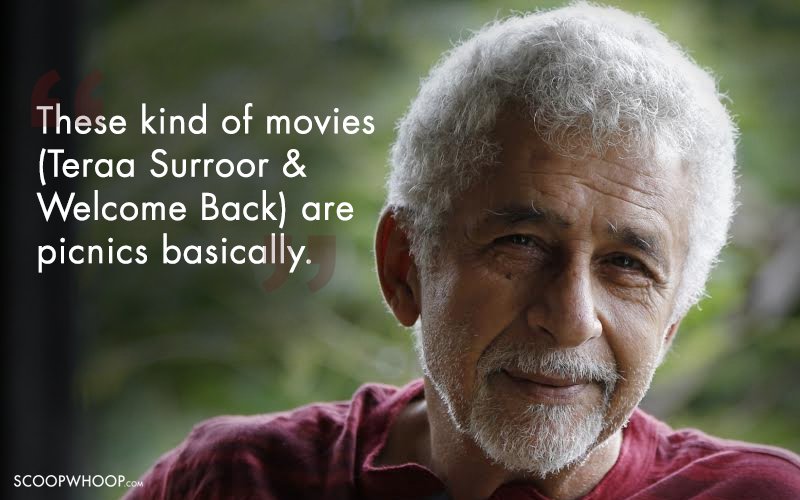 He clearly stated that he never watches these films and was quick to reveal his motivation for doing such films.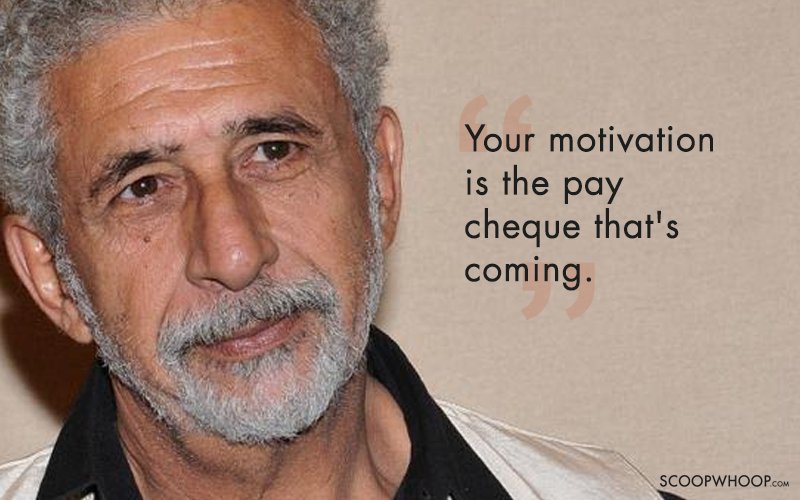 An actor is constantly questioned about his creative satisfaction but satisfaction comes from various avenues. Shah said that he had "a few hundred thousand reasons" to do these films.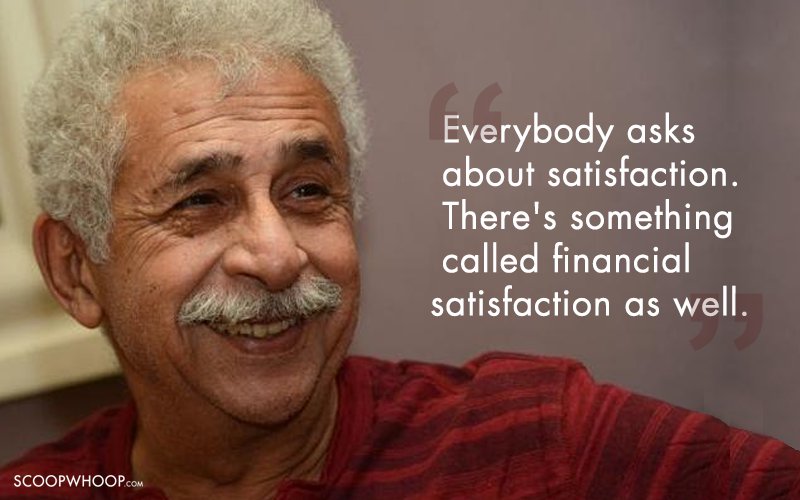 Naseeruddin Shah further pointed out that being a part of a film that "pretends to be meaningful" is much worse than such projects, as the actor realises what he has signed up for after 2 days and has to live with the film for the remaining time.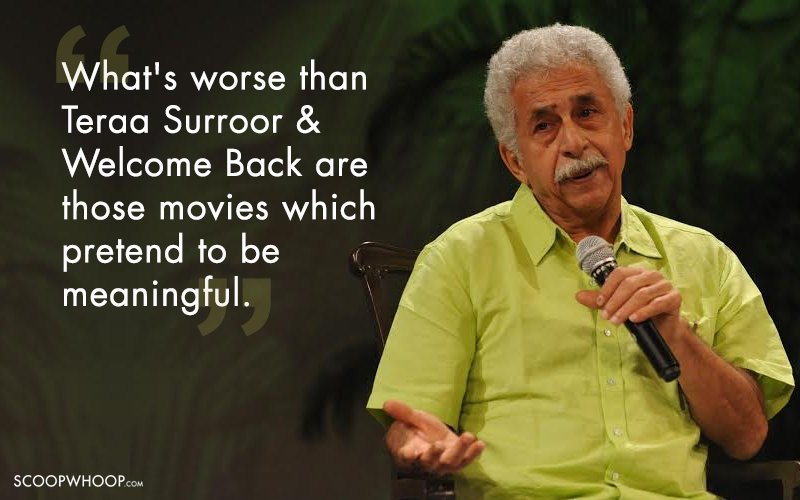 Watch the interview here to find out what drives veteran actors like Naseeruddin Shah while signing movies:
Source: Rajeev Masand
Point taken, Naseer Saab! When you gotta pay your bills, you gotta pay your bills!