We remember Kaho Naa… Pyaar Hai as it gave us Hrithik's debut and a bunch of real catchy songs, amid some good ol' Bollywood cringe. Its storyline follows your average Bollywood masala. Hero dies, hero's lookalike comes into heroine's life, yada yada yada. You know the drill.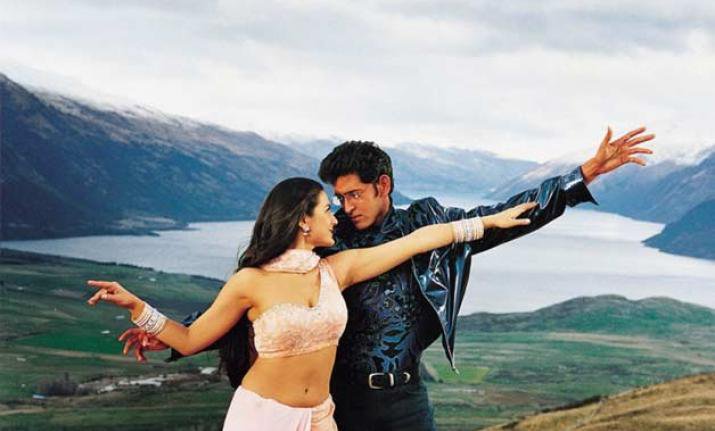 However, a Twitter user, Jackie J. Thakkar, refreshed the memory of an abandoned KNPH character, Sonia's cousin/friend, Neeta. Whatever happened to her?
Imagine the level of tolerance she had for Sonia's theatrics. 
She has your bacc, she respeccs, but most importantly she introduces you to snaccs.
Not inviting her to your engagement, Soniya? That was a real low.
As much as I love KNPH, it makes me livid that despite all her support, SONIYA 'I-ONLY-DATE-DUDES-THAT-LOOK-THE-SAME' SAXENA decided not to invite Neeta to her engagement. Matlab she introduced you to your man, have some fucking respect! pic.twitter.com/FoNDoiL13y

— Jackie J. Thakkar (@Juvenile_Jack) June 25, 2019
After all these years when I rewatch KNPH, I am only rooting for Neeta and hoping that this goddess is out there living her best life. pic.twitter.com/1LUo0mqCEc

— Jackie J. Thakkar (@Juvenile_Jack) June 25, 2019
Netizens agree-
Neeta is chill af she don't need anyone or anythingggg

— Guru Dutt Ki Naani/ Thumri Talaiya (@maiQHuun) June 25, 2019
Not cool, Bollywood. Can we just resurrect cool side characters like Neeta, who were nothing but supportive, but were abandoned by the plotline as soon as they served their purpose?