Bollywood's biggest caravan, IIFA Awards, camped in Malaysia this year and the city of Kuala Lumpur witnessed the biggest celebration of Indian cinema for the second time. As stars started pouring in at the green carpet, the Golden Peninsula shined bright in the stardom of our desi celebs.
Like always, IIFA 2015 saw Bollywood stars gracing the green carpet in their designer gowns, high-end tuxedos and fusion ensembles. However, one actress made heads turn with her dress which gave a deja-vu moment to all the viewers.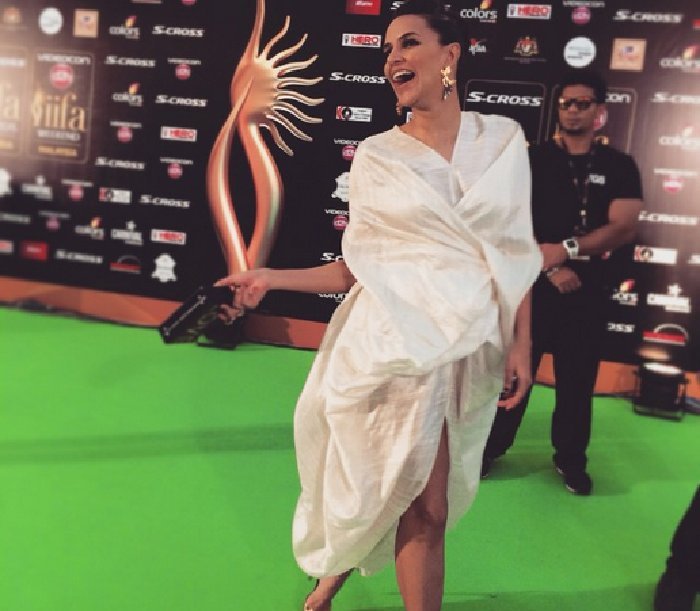 Yes, Neha Dhupia turned up at the awards night wearing this and within no time got the conversations rolling about the uncanny resemblance between her look and Mahatma Gandhi's white attire!
Here's what someone on Twitter had to say about her look:
But Neha, being the sport that she is, decided to shut the hater up by laughing off the matter, denying any further attention to his post by tweeting:
Isn't this the most non-violent way ever to win an argument?!