The Greek Prime Minister, Kyriakos Mitsotakis has unexpectedly created quite a stir on social media. But here's the catch. The reason for his sudden popularity has nothing to do with politics.  
It is because he received his Covid -19 vaccine … Shirtless.    
That's right! The 52-year-old PM received the second dose of the vaccine at the Attikon hospital in Athens along with other political leaders. But instead of rolling his sleeves like the others, he chose to unbutton his shirt and reveal his bare chest.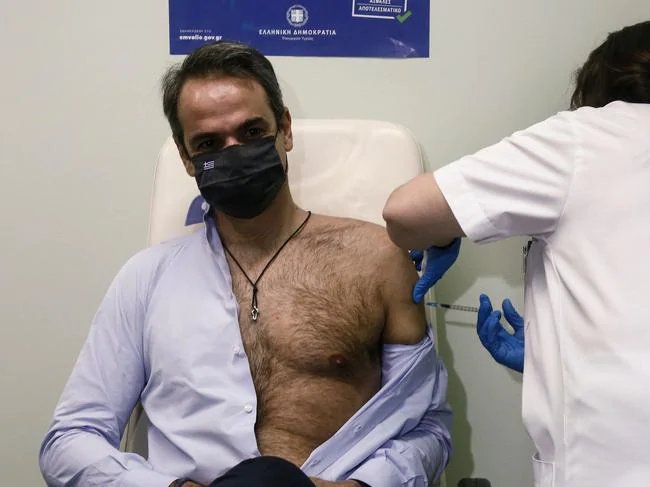 The picture of the PM (thankfully) went viral and very quickly Mitsotakis became a celebrity crush.
 BRB, shifting to Greece now.