I have nothing against Koffee With Karan. It's a show we all watch for fun and deets, I do too – and I don't expect much from it. That said, I also realize that it's not meant for critique, it's just out there for us to consume. However, what can one do when there's something very bothering about the show? Yes, it's the couch from season 8. You know those things that irritate you, but you suppress your emotions to avoid talking about them, but you end up yelling, instead? The couch is one of those things.
SEE!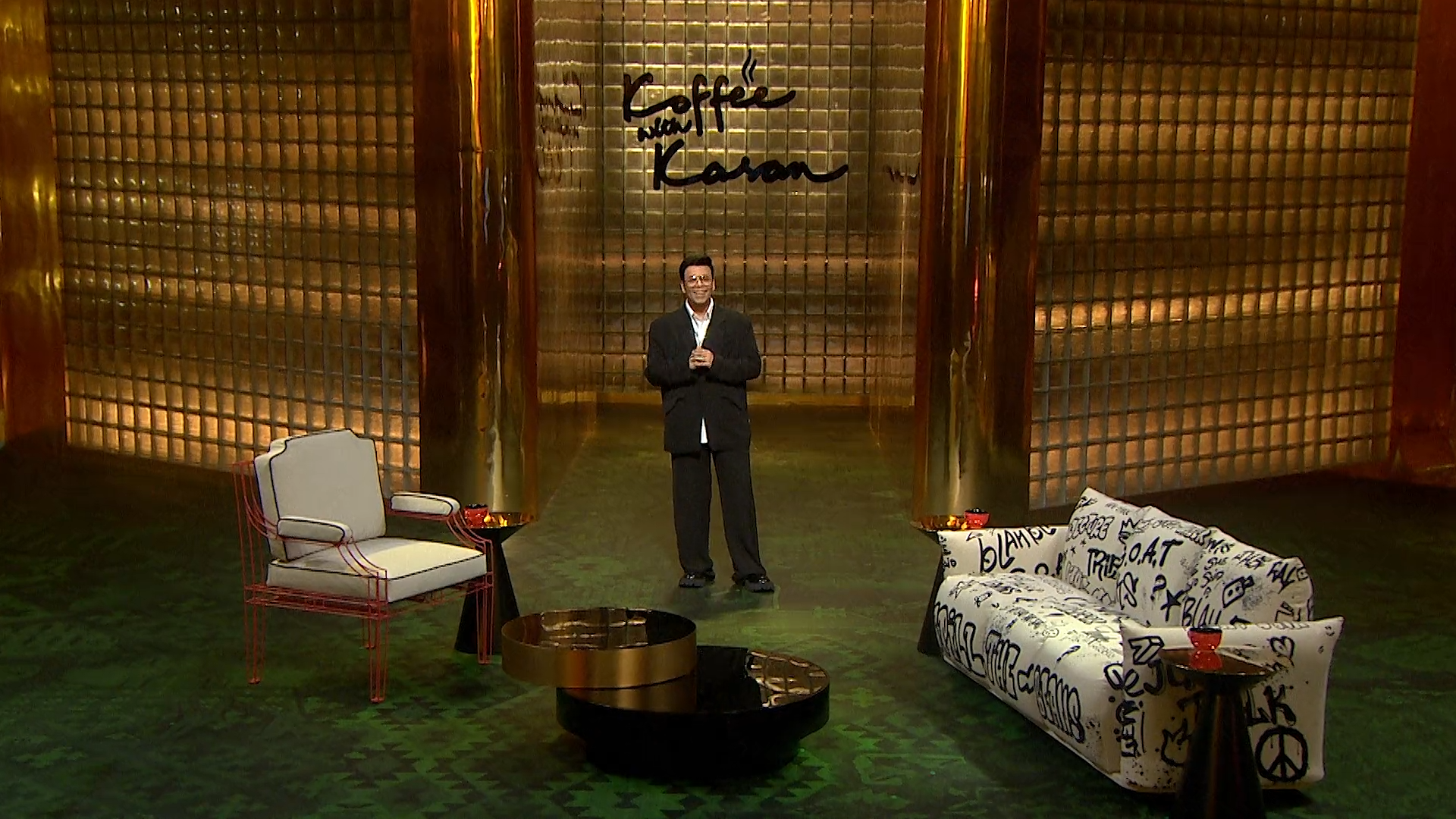 After the first episode, I was left with a very sweet feeling from whatever was said during the episode. In that entire wholesome and nice episode, there it was – the very extra couch that takes away all the attention. Understandably, when we nitpick something as simple as the seating, it's bound to look like an overreaction. So I didn't say anything. A colleague then mentioned, "What's with the couch? It's hideous." Given that more people feel the same, makes it all the more legit. So really, what is with 'the couch'?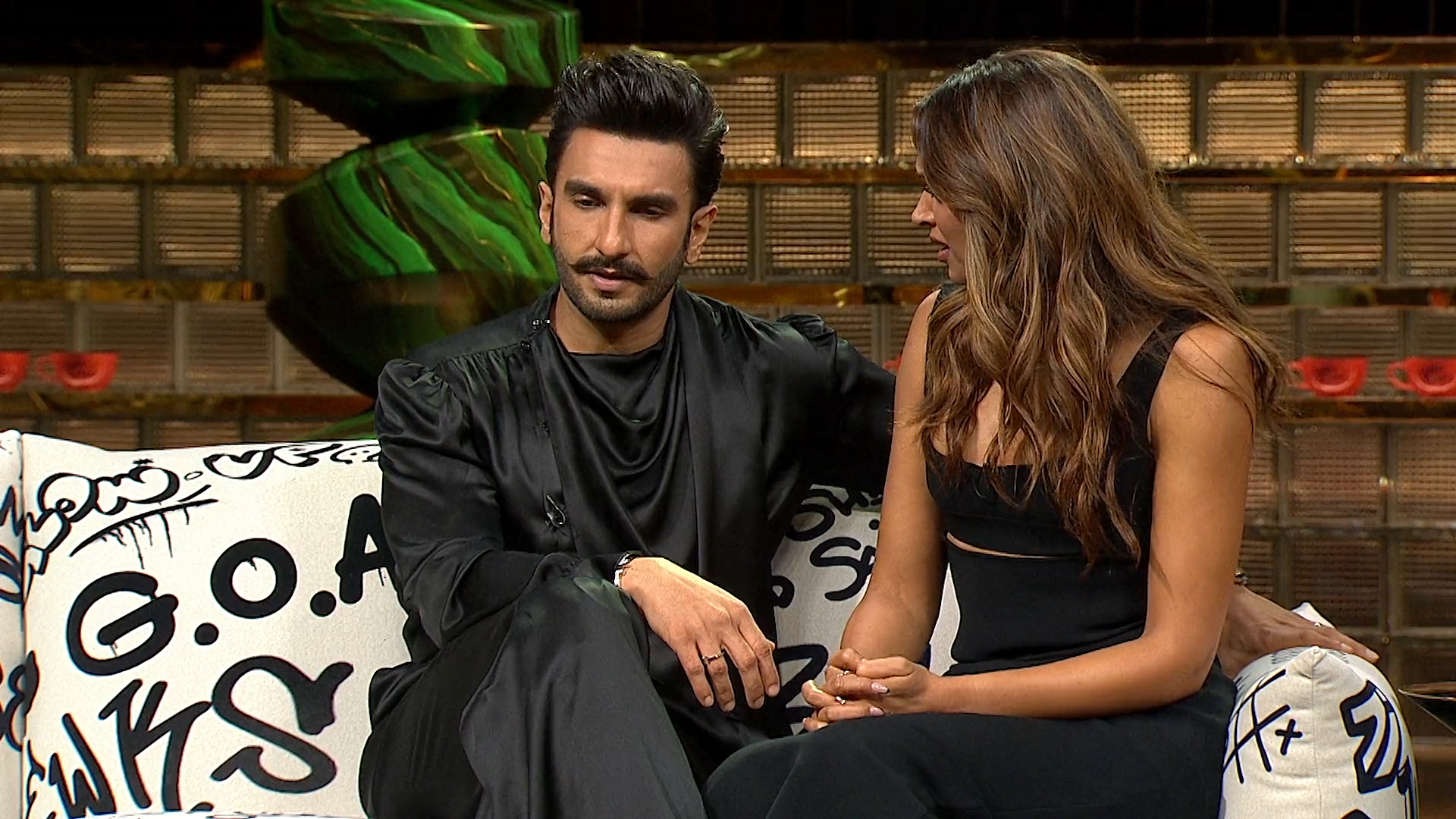 When you look closely, it has quotes and glossary from KJo's vocabulary – words like 'conjecture', 'wreck', 'spill the beans' made it to the place we call 'the manifestation couch'. If we look more closely, it has the phrase, "He said, she said" written all over it, and we need to know why. It looks like those shirts from scribbling day from the last day of school. THAT, however, has sentimental value so it makes sense. The couch doesn't.
The thing is that it doesn't even add to the aesthetics of the set, which it should. I mean, that's its only job, other than making things come true for celebrities. Honestly, even if that's a legit superpower with KWK's couches, I'm not even sure this one can do it. As mean as it sounds, there needs to be some logic to the set design. The only time I feel bad about my opinion was when Karan Johar clearly seemed very proud of the new set design. Then again, we know he can do better. Even if this is an attempt to look cool, it's not doing that.
There are four episodes of the show so far, and every time I watch a new one, I cannot not look at that thing in the background. It's so distracting, it's almost wicked. The worst part is that it doesn't even go well with the outfits, and literally takes away all the attention from the guests' clothes. So, the couch only fits in if it's meant to do THAT – which, I hope it's not. Most times, it looks like a cryptic signal from the show and its makers, to say things that cannot be said otherwise. In my many attempts to read from every angle, I haven't been able to decipher what it says – so not that either.
If I may, let's not call it 'the couch'. It's anything but that. It's a faux pas. It's a disgrace. No? Too much?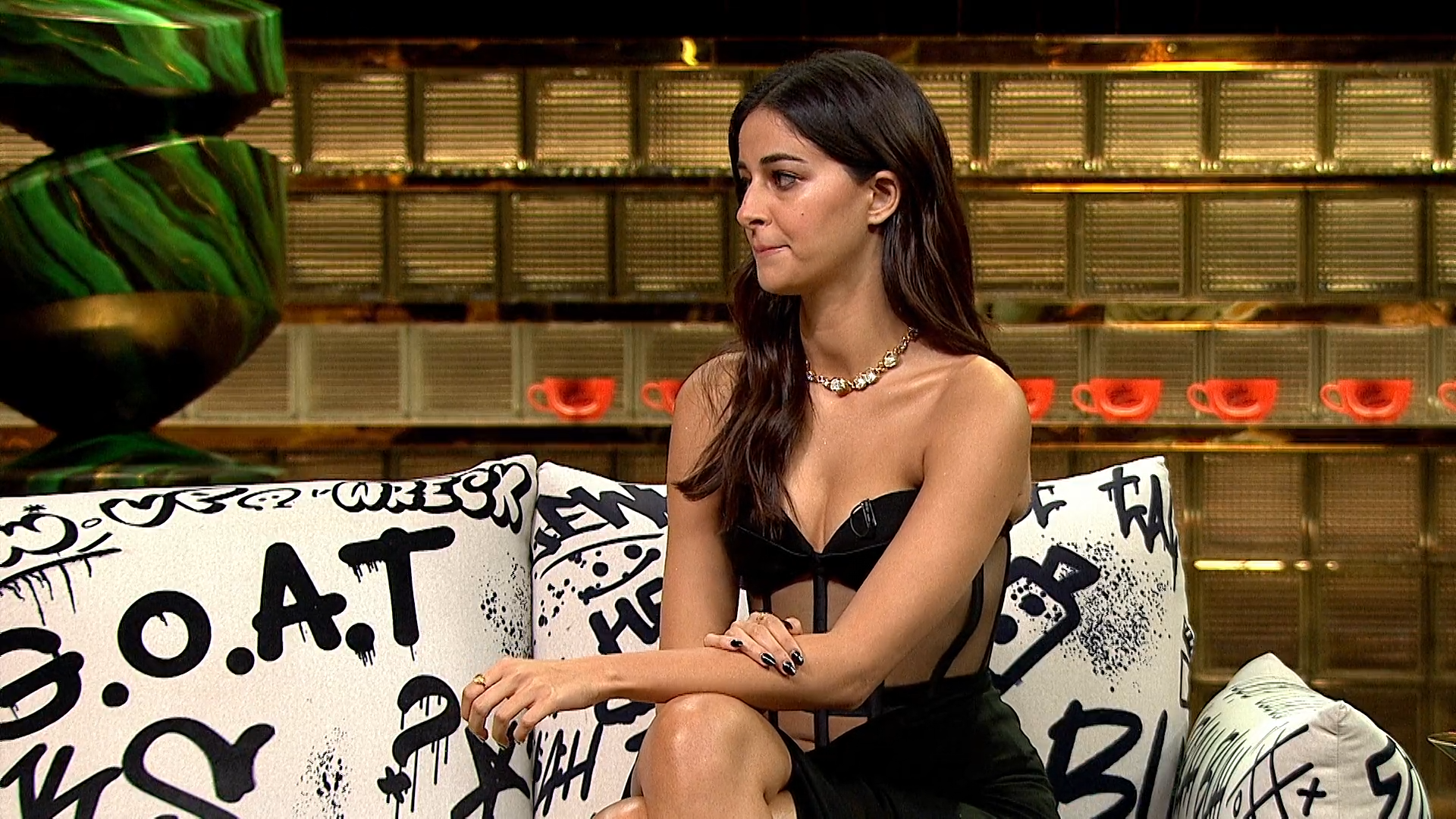 All I'm trying to say is, please change the couch, Karan.