You must have heard about yellow journalism, wrong reporting and lack of fact-checking in the field of media, but hardly any of this is expected from an honourable publication such as New York Times. 
But they proved us horribly wrong with their reporting of Tanmay Bhat's Sachin-Lata video row.
Recently, in a double bylined story by two Indian researchers, the publication described Lata Mangeshkar – India's legendary singer and a Bharat Ratna awardee – as 'a so-called playback singer for Bollywood films whose career dates to the 1940s'.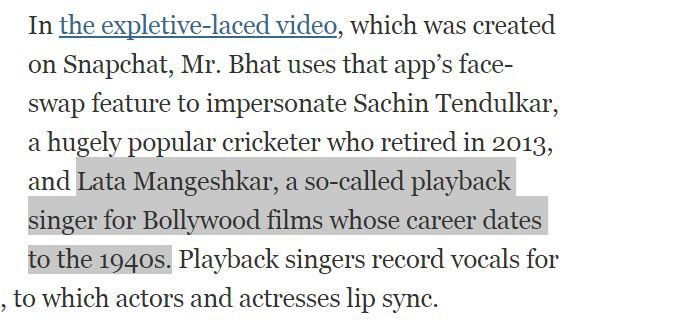 The report was about the controversy and how political parties and police got involved in a case of Snapchat video.
But whether it was arrogance or stupidity or lack of research on the part of the US publication is a tough judgement to make sitting miles away from their newsroom.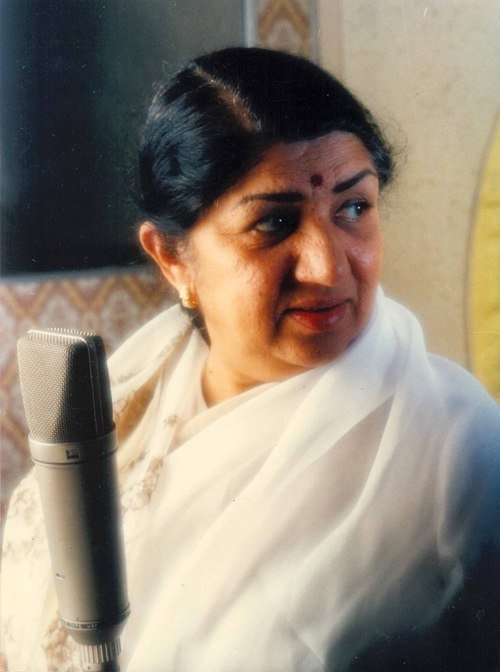 No wonder Twitter was outraged:
Journalists at New York Times offered an explanation
Ellen Barry, whose Twitter profile says he is South Asia bureau chief for The New York Times, said the term was used for non-Indians
The co-author of the story in question, Suhasini Raj, also tried to justify…
…But Indians are clearly not buying it
We wonder if the publication really thinks their introduction of Lata – arguably one of India's greatest singers ever – as a 'so-called' singer to non-Indians is justified. Or is it simply being arrogant?