The Jonas Brothers' fan club was left ecstatic as the trio performed at the MTV Video Music Awards 2019 for the first time in 11 years. Their song, Sucker, won the Best Pop Award. As the winners rushed to kiss their partners at the event, Nick clearly missed Priyanka.
Some of the netizens felt bad for Nick and asked 'where is Priyanka?'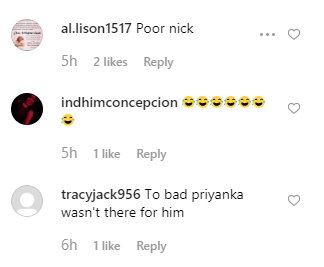 Some saw an opening to meme this highly relatable pic and took it.
All you single friends of very committed people, unite.