If you are a 1990s kid, you will probably remember the Sanjay Dutt-Madhuri Dixit- Salman Khan love triangle, Saajan. If not for anything else but for the high-on-orchestra, saccharine sweet Nadeem Shravan numbers that still dominate late-night retro radio shows. Dekha hai Pehli baar, saajan ki aankhon mein pyaar… Rings a bell? 
Saajan was about a wilful young woman from a small town (Madhuri), who falls in love with a shayar (poet) without even meeting him. The shayar in question(Sanjay Dutt), is a low on self-confidence youth, who is physically challenged. He fears the girl will reject him if she meets him. Meanwhile, the guy's best friend, Salman Khan, meets the girl and promptly falls in love with her. Since he has no such self-confidence issues and he is Salman Khan, he lies to the girl about being the man of her dreams and professes his love. They sing a number of Nadeem Shravan melodies in Ooty before the misunderstanding is cleared. 
Well, Bareily Ki Barfi is Saajan on acid. Here, the girl Bitti (Kriti Sanon) is Bollywood's favourite contemporary stereotype- the spunky small-town girl. She can be summed up in a Gulzar line- "Chotte Chotte shaharon se, khali bore dopeharon se, hum toh jhola uthake chale."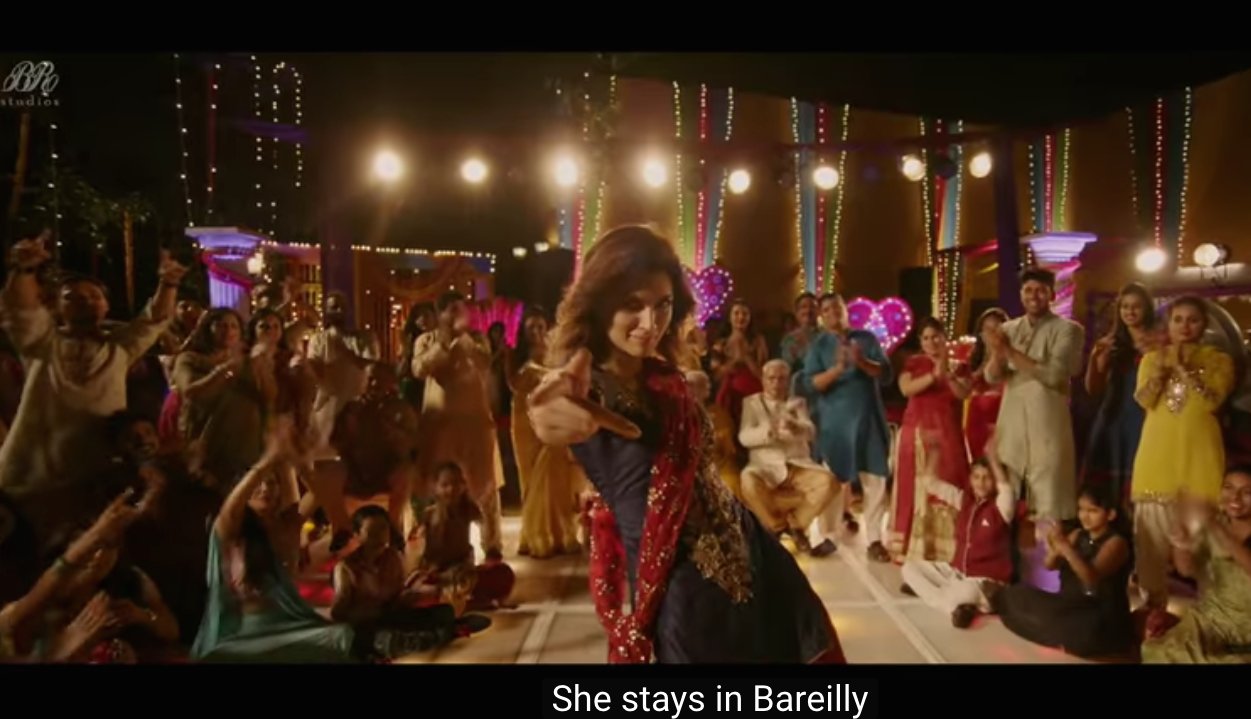 She lives in Bareilly but looks like she has just walked out of the air-conditioned comforts of Lajpat Nagar boutiques and Vasant Kunj malls. And like all leading ladies of the ilk, she knows she doesn't fit in the dusty gallis of the small town and is looking for an escape route.  
Solace comes in the form of a novel about a small town girl who doesn't fit in. Our heroine feels that the author, Pritam Vidrohi, understands her more than anyone in this cesspool that she calls home.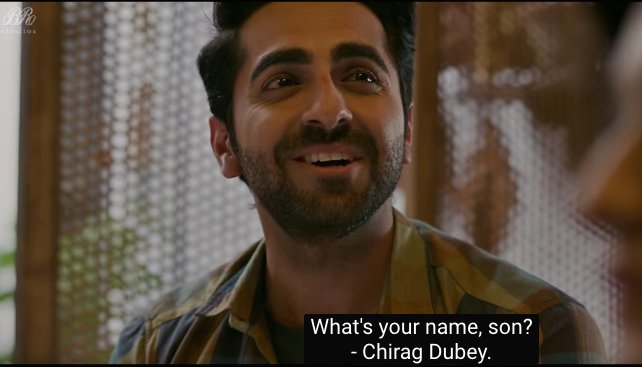 Meanwhile, the local dude, Chirag Dubey (Ayushmann Khuranna) falls for her like a fly drops on a tumbler of gulab jamuns. Before the romance can thicken, Pritam Vidrohi (Rajkummar Rao) makes his entrance. And frankly, from that moment onwards, the film is elevated to a different level. 
Rao, who plays a mild-mannered UP boy being trained to be a rogue, just takes the film and runs away. Ta ta Khurannaji, better luck next time.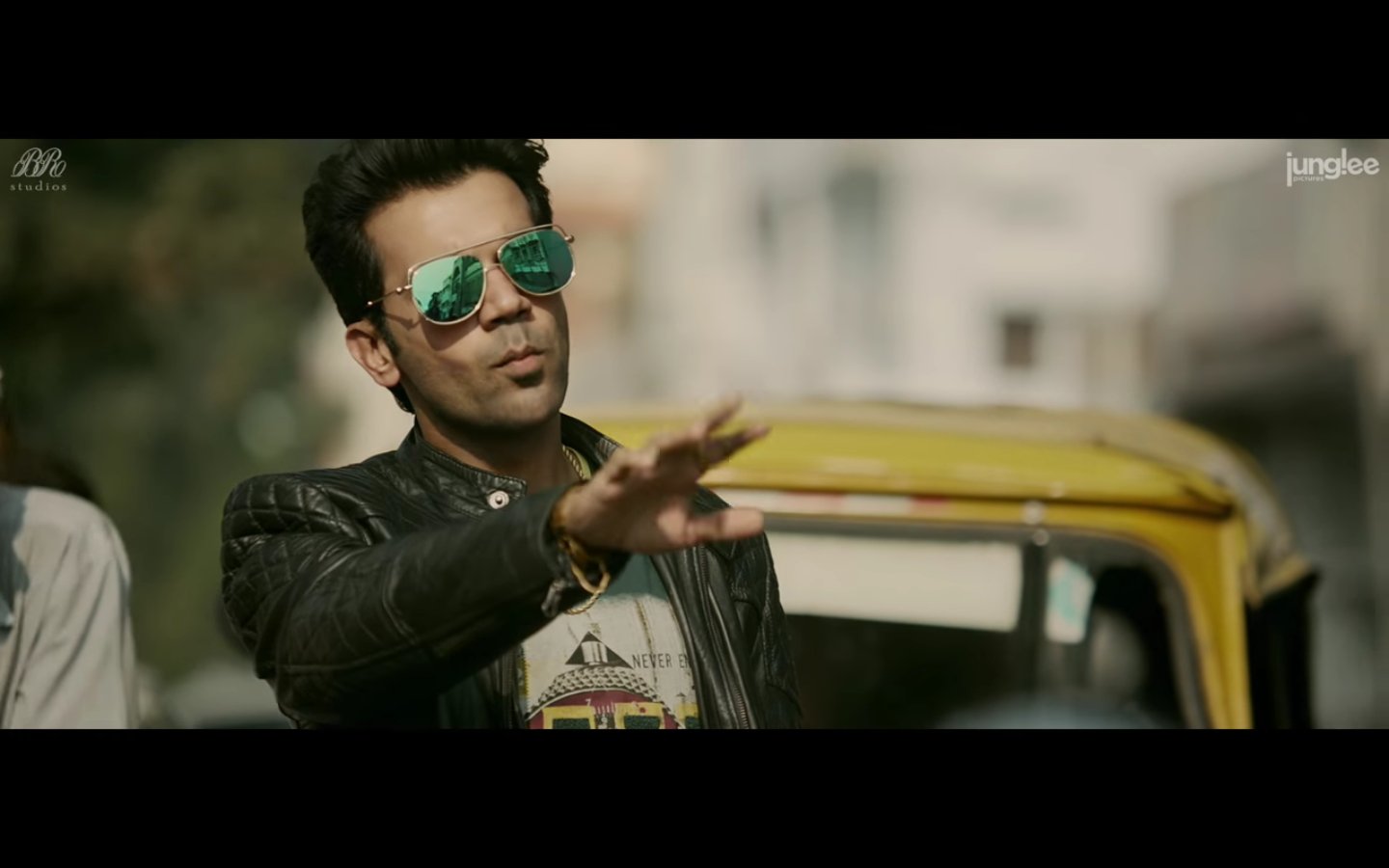 Really, Rao makes Pritam Vidrohi a character study. He takes an underwritten part and fleshes it with quirks. When we first meet him, Vidrohi comes across as the guy who knows a secret and can't keep it. As the film progresses, he brings to the fore the inner conflicts of his character. All his life, he has been bullied, which has resulted in an almost schizophrenic split in his personality. Now, he wants to take a stand. Pritam now wants to vidroh (rebel). It takes an actor of Rao's calibre to give meaning to a name. 
It's not their fault, but every time they share screenspace with Rao, both Khuranna and Sanon look like they are just reading their lines in a school play. Sanon, more than anyone else, is woefully under-equipped to match the acting chops of Rao. One can almost see her tightening up with stress every time there is a crucial scene with him.
Khurrana tries, and tries hard. But he is pulled-down by his Vicky Donor bechara image. In Bareilly Ki Barfi, he is supposed to be a bully. But Khurrana, with that raised eyebrow and the gummy smile, comes across as the guy who can be talked into being a sperm donor. 
Director Ashwiny Iyer Tiwari had made a delightful film about a mother-daughter relationship last year, Nil Battey Sannata. It talked about a domestic help's struggle to educate herself and her daughter. In Nil Battey … her voice was confident and determined. She knew she had a strong story to tell to the audience. Here, Ashwiny seems confused and the cracks of compromise figure prominently in her storytelling. 
The only time she seems completely in control are the bits involving Rao. 
Which brings us back to square Rao. 
Watch Bareilly Ki Barfi only for Rao. Every enterprise that has his name attached to it needs to be promoted.