If you stay away from your family and miss ghar ka khaana then you can probably head straight to Dadi Ki Rasoi in Noida Sector-29, where you get home cooked food every single day in just Rs 5. 
Yes, you read that right!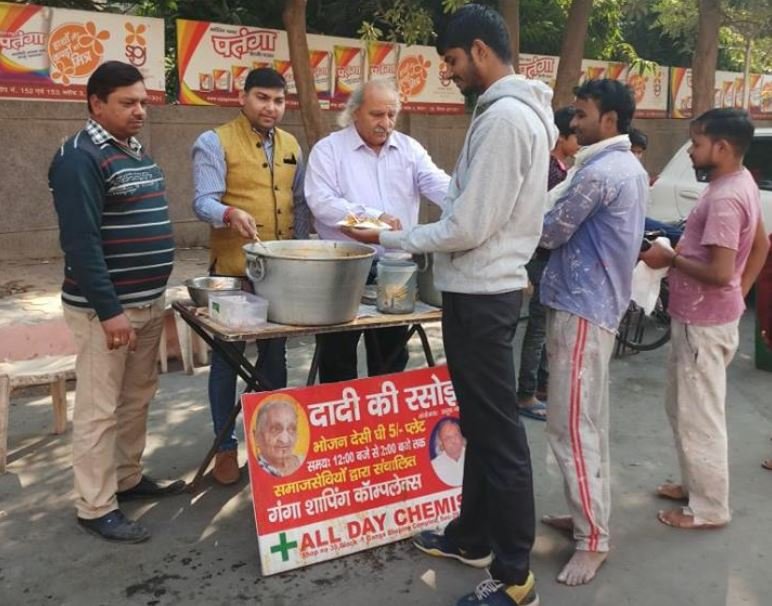 Be it a rickshaw wala, a shop owner, or even a passerby, Dadi Ki Rasoi serves lunch to over 500 people every day between 12 to 2 pm at this unbelievable price. 
According to a report filed by DNA, Anoop Khanna, the owner of this chalta-phirta restaurant, started this initiative 2 years ago along with a group of like-minded individuals. Their basic aim was to provide people with home cooked food at an economical rate. 
"We wanted to provide quality food, which gives you a homely feel. We could have attempted to provide the food for free as well but the reason for the price is that it gives dignity to a person who is buying the lunch. As far as the quality of food is concerned, I personally supervise over the preparation. Moreover, since the cost is minimal, anyone can enjoy a meal without worrying about the cost." 
Khanna had reportedly invested a little more than Rs 30, 000 in setting up the kitchen and now the raw material for the lunch costs him around Rs 2500 a day.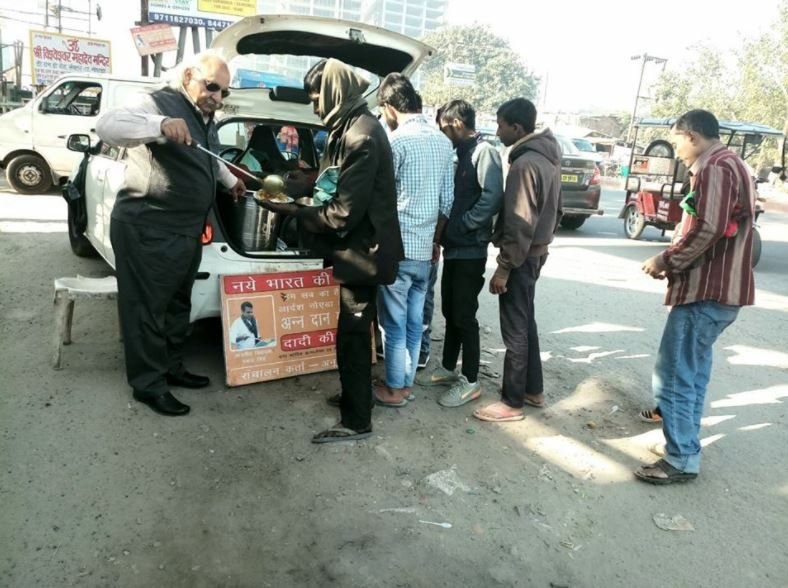 The report further suggests that this 57-year-old man has now pledged to continue with this initiative for the rest of his life. He even encourages residents of other sectors to set up a similar stall in their area.
"It is not so difficult. It only takes a will of a person to start something like this. I have started getting requests from the residents to help them start something like this in their locality as well, so I have asked them to spend some time at my outlet just to have an idea about the functioning and challenges we face."
Isn't that cool?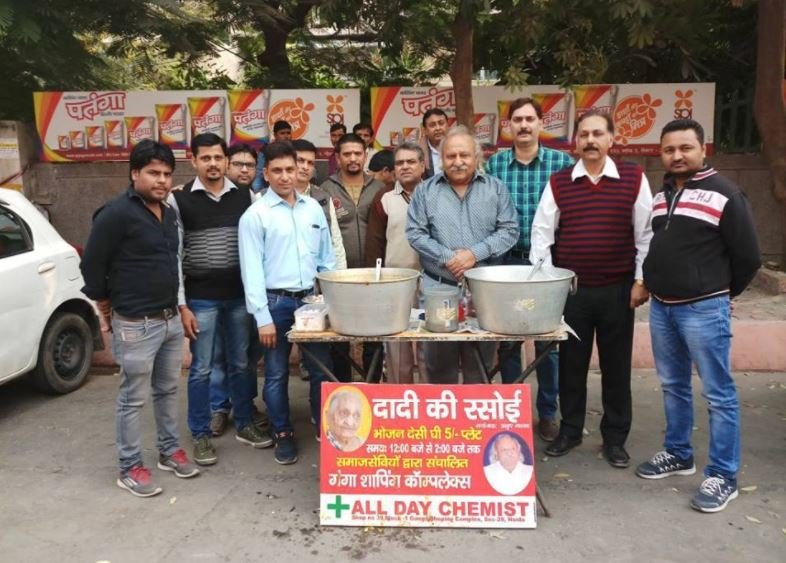 What a novel concept. We need more of these in the country so many people don't have to go hungry.
(All Image Source: Facebook/Dadi Ki Rasoi By Anoop Khanna )