Before you roll your eyes, click your tongue and scream 'racist', I would like to tell you about the incredible loneliness of being a Bengali man in a world infused with North-Indian testosterone. 
We have it hard, believe me. 
We don't have the swag or the natural good looks of Punjabi men. Neither do we have the earthiness of South Indian men. Things would have probably looked better for us in the romance department, if we had a better sense of style. Hell, even there the guys from the North-East beat us hollow. 
We sulk at a corner of Oly Pub in Park Street, our kurta sleeves rolled to expose our inadequately hairy arms, nursing rum and coke and taking intense puffs of Charminar cigarettes. At the other corner of the bar, men and women of our dreams are courted by dapper men from the rest of the world. 
So, you see, a Bengali man is born to be thwarted in love. Sarat Chandra Chatterjee surely knew what he was talking about when he wrote Devdas. 
In fact, so loserly are we that even in a film that celebrates the so-called loserliness of Bengali men, we have a Punjabi man playing one of us. They couldn't trust us with pulling even that off. 
Yet, Akshay Roy's directorial debut will tell you that we endure and in some cases, reign. 
Abhimanyu Roy (Ayushmann Khurrana), we are told, is the quintessential Bengali loser. His childhood crush, Bindu (Parineeti Chopra), has friendzoned him. 
Bindu belongs to that gharana of Bollywood heroines, who need to run out to greet the first thundershower of the season. You get the picture.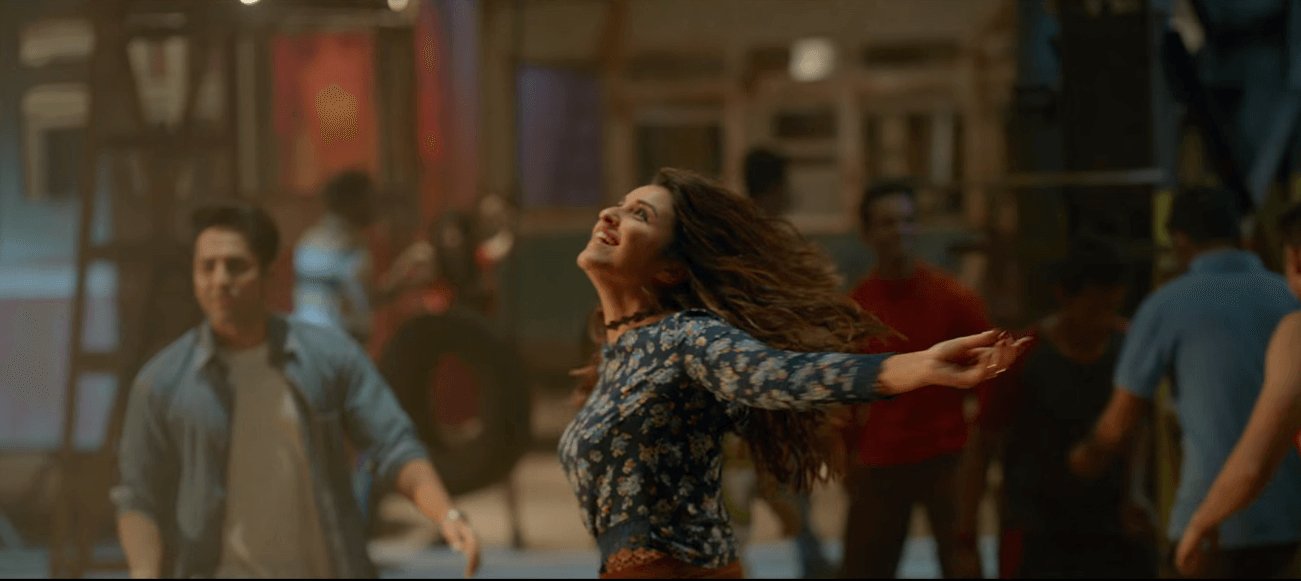 Thankfully, unlike the Badris of the world, Abhi doesn't believe in badgering her with attention. He is mature enough to let her be. But when she waltzes back into his life at different stages of the film, he drops everything (including a very attractive girlfriend) to be by her side. But that's okay, love has a way of blocking reason. 
Abhi and Bindu share a passion for Hindi film music from the 1970s and 1980s. Kishore Da, Lata Di and Asha Ji, are important part of their lives we are told. From a very young age, they make mix tapes in their chilekotha (barsaati) on sleepy Kolkata afternoons. Bindu pretends to be Madhubala from Howrah Bridge, and Abhi is Ashok Kumar, her most loyal audience. Even after they hit their twenties and have moved to Mumbai, they don't grow out of their Madhubala-Ashok Kumar equation. Eventually, when Abhi realises that this love story can't possibly have a happy-together ending, he takes to writing horror novels which have femme fatales as lead characters. There, some Freud for you.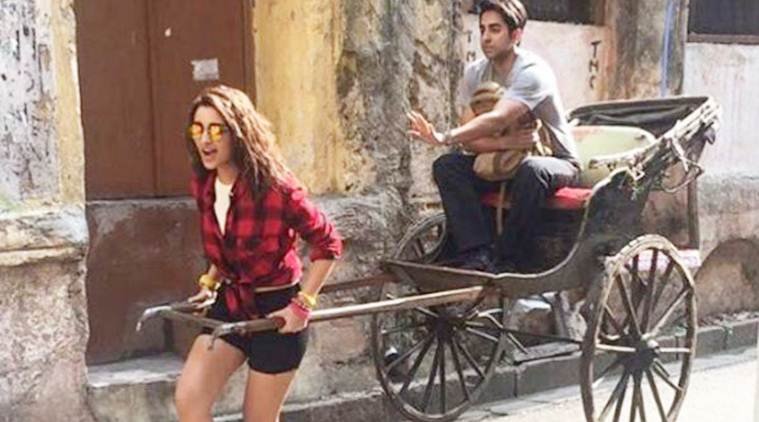 Aayushmann Khurrana as Abhi  unquestionably has the best written part in the film. Abhimanyu Roy, who has the tailored-for-guffaws nickname, Bubla, would have been an easy fit for a number of gawky, charming Bengali actors. I can think of three already. 
But let's face it, Aayushmann Khurrana, despite being remarkably comfortable in front of the camera, is too North Indian to be the Bengali loser. And that becomes the undoing of Meri Pyaari Bindu. 
It's a film that chooses gloss over content. How can you make a film about incredible loneliness of a Bengali man when you choose to cast a person who is anything but a Bengali man as your main lead? 
Meri Pyaari Bindu is one of the most verbose Bollywood films of recent times. Probably because the protagonist is a writer, phrases that define the Abhi-Bindu relationship, are constantly thrown at us. The self-reflexivity of it all can get annoying at times. 
Parineeti Chopra as Bindu has the thankless job of being the object of desire in a film that celebrates thwarted love. We don't really understand what are her convictions. Her troubled relationship with her alcoholic father is woefully under-explored. Her relationships with other men are given zero screen time. 
Yet, she gets the best line of the film. "My version of the story will be different," she says with a wry smile. 
Touche. 
All pictures source from Yash Raj Films.