A massive fire wreaked havoc on the iconic 850-year-old Notre-Dame Cathedral in Paris, on Monday.
The devastating blaze engulfed the monument when the renovations were being carried out at the site. 
While the netizens outpoured their grief over the loss of the iconic Gothic monument, some of them were reminded of Richard Linklater's romantic drama, Before Sunset (2004).
A sequel to 1995's Before Sunrise, this American romance 'predicted' the demise of Notre-Dame, 15 years ago. 
In a scene where Jesse and Céline are aboard a boat, Jesse looks at the structure and shares an anecdote with Céline about German troops planning to blow up Notre-Dame. But the soldier that they left in charge of blowing it up, couldn't do it. So the Allied troops came back to find out that the switch was unturned.
Céline after inquiring about the veracity of the story, adds-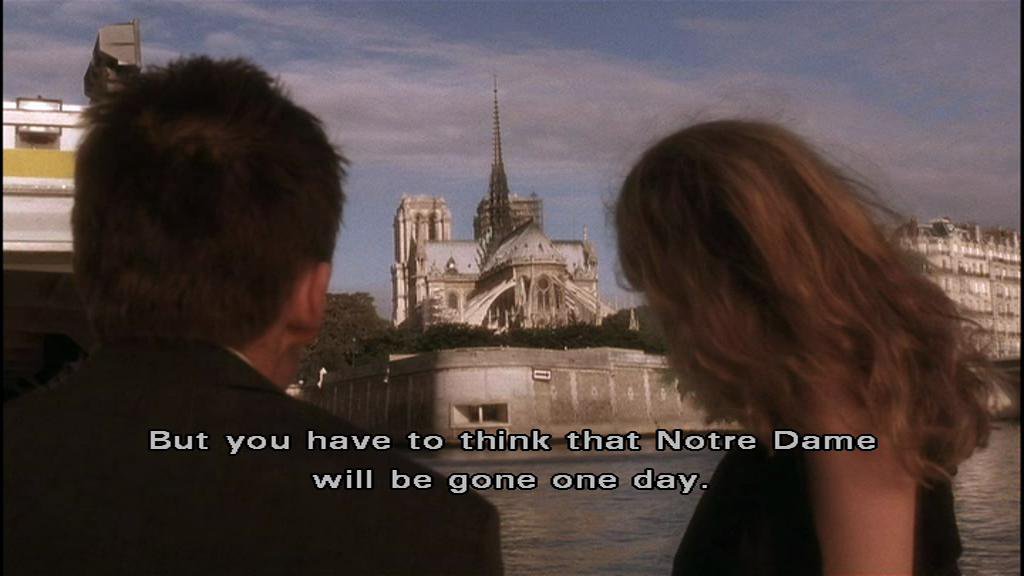 This was a sad coincidence.