Indians take their chai and movies pretty damn seriously. 
Since 1995, girls have dreamt of meeting their Raj on a train. After Tere Naam, boys changed their hairstyle just because they wanted to look like Salman Khan. And this is not even half of the madness that goes on!
Our movies don't just create stories, they create cultural phenomena that we swear by.
'Ae kya bolti tu' has to be followed up with 'Ae kya main bolu' or you're dead to me. A sarson ka khet should cross your mind at least once, when you're trying to organize a date. And if your patriotic feels are running high, your go-to song should be Sandesein Aate Hain. 
In India, movies translate into multiple emotions. Film stars become gods and theaters become their temples.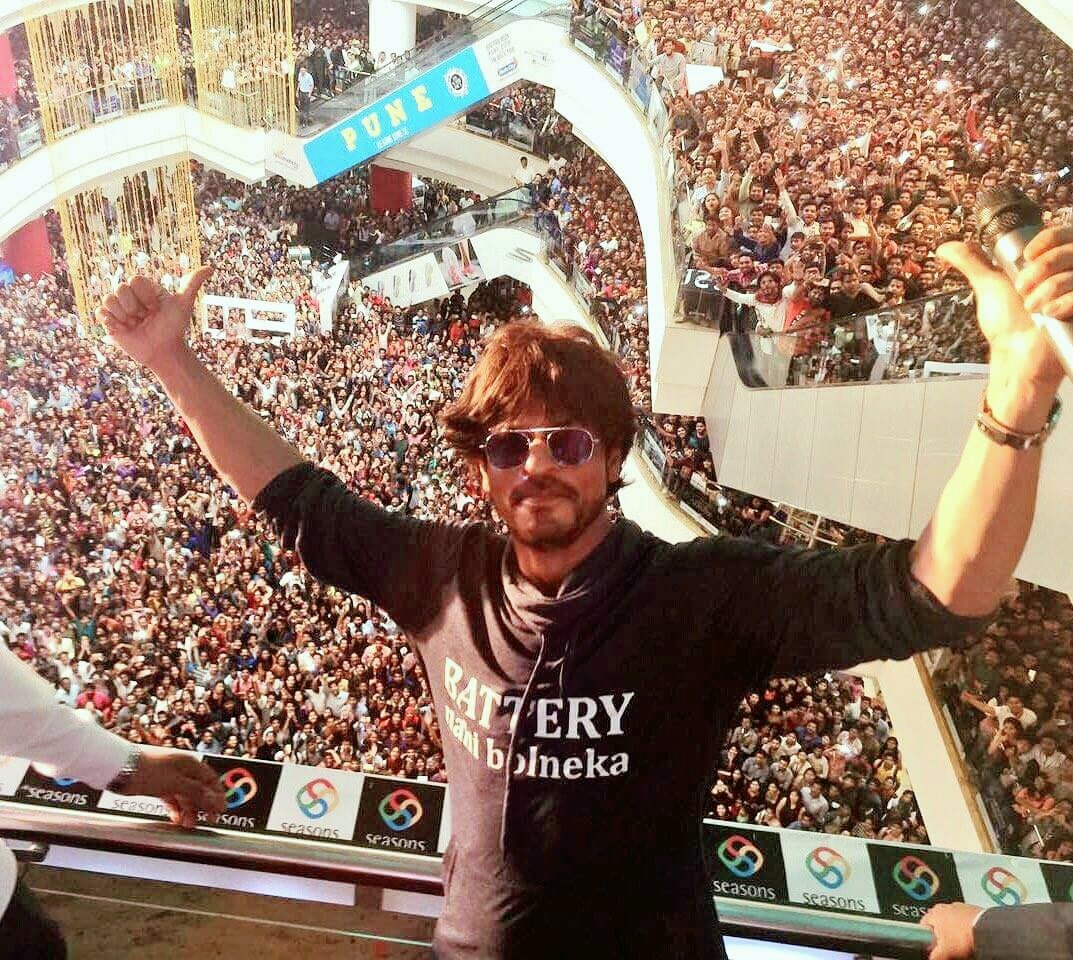 The thrill of making it five minutes before the trailers begin is close to any adventure sport for a movie buff. 
You sit in front of the ginormous screen and stare at it in awe of whatever it plays for you. While you are in a room consumed with the smell of freshly made popcorn, mentally you're living in the world that unfolds on the screen. 
From The Alps to the deepest trench in the Pacific, we've been places at the cost of one movie ticket. We wait seven days to let ourselves enter an entirely new world, every single Friday. 
From booking a ticket to walking out of the theater, we walk through a lifetime of emotions. Watching a movie on the big screen is no less than a festival. 
If this isn't magic, then what is?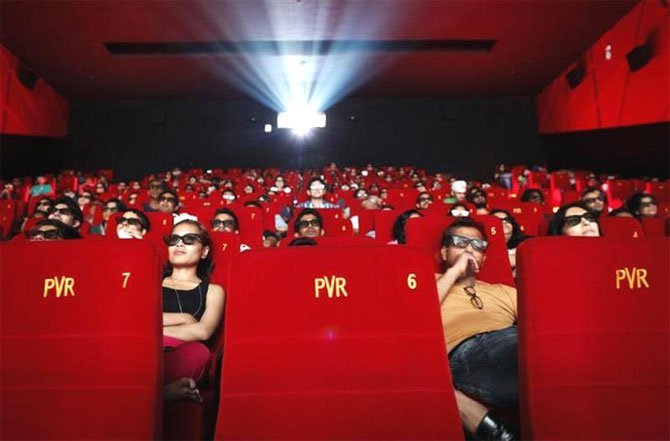 A true movie fanatic will never fall into the trap of watching a film on their laptop or TV screens, let alone smartphones. 
It's like sugar free ice-cream. It exists, but serves no purpose. At times, we've given into the superficial charm of this sugar free ice-cream and it's unfortunate. 
For every movie I missed on the screen, I hold a regret.
But not anymore. Because ScoopWhoop has now collaborated with PVR for an initiative that'll make every movie lover's dreams come true!
For those who don't know, PVR has launched a Vkaao website and an app available both on android & iOS. Vkaao allows you to organize a screening of the film of your choice, in any theater, on any day.
This gets even better because with ScoopWhoop and Vkaao, you now get to watch latest films, weeks before their theatrical release.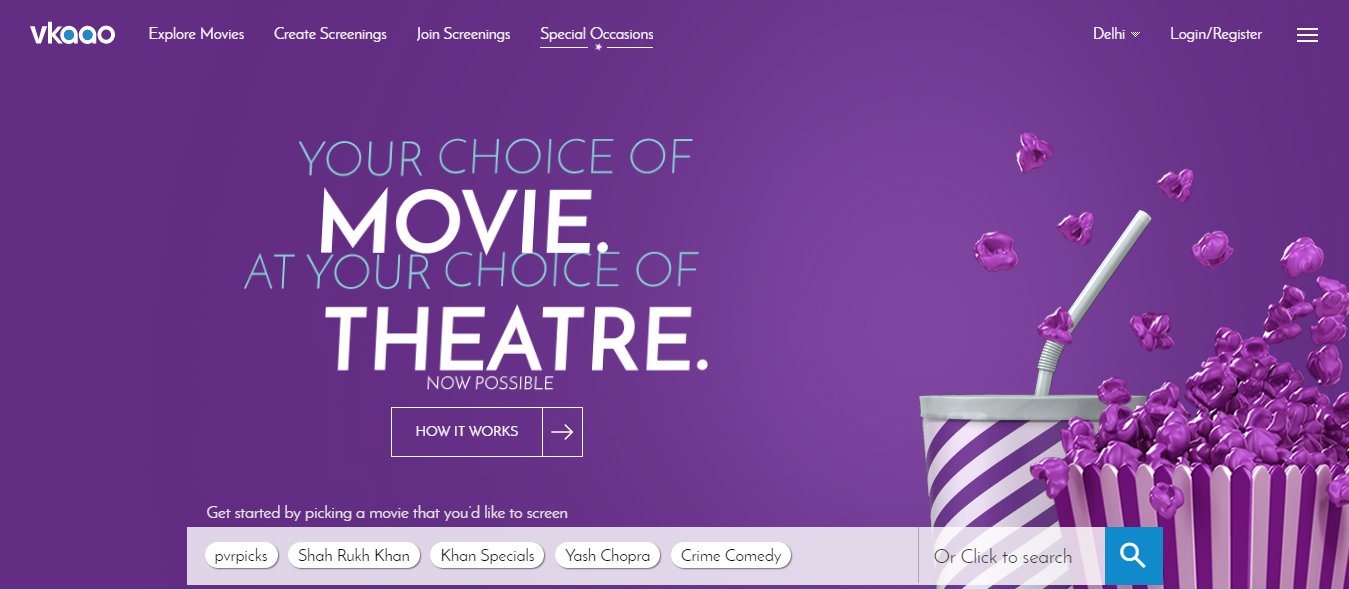 ScoopWhoop Best in Cinema brings to you the coolest films to choose from.
A theatre-on-demand service, you can access Vkaao through its website or app, which is live for both Android and iOS. 
The platform allows you to choose from an array of films belonging to various genres, from the past and even, the future. 
Yes, Vkaao lists out films that haven't even released in India and lets you organize exclusive sneak paid preview screenings.
All you've go to do is select the film, date and venue to create an event of sorts, where others can join in too. If you manage to get a minimum number of bookings for the screening, PVR locks in the event and it's done. If not, then your money is refunded.
Lion, Moonlight, John Wick 2, The Sense Of An Ending and Miss Sloane are the latest flicks that you'll get to watch before their theatrical release in India with ScoopWhoop and Vkaao.