Sir Nusrat Fateh Ali Khan.
Not just a singer, he's a phenomenon in himself. Listening to Khan saheb is like meditation – no matter how many times you do it, it will always feels better than the previous time.
I remember Bollywood director Shekhar Kapur once saying, "Working with Nusrat Fateh Ali Khan was the closest I got to god." There aren't better words to describe the legend. While Kapur got the sweet pleasure of working with him, we are happy to make do with listening to his magical voice, which lives on even today.
As his humble admirers, we compiled a list of our favourite qawwalis by him. Get ready to be transported to heaven: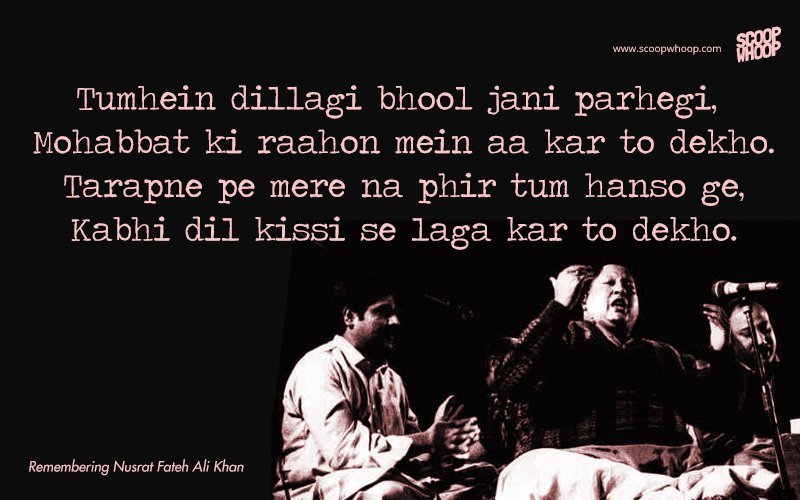 Listen here .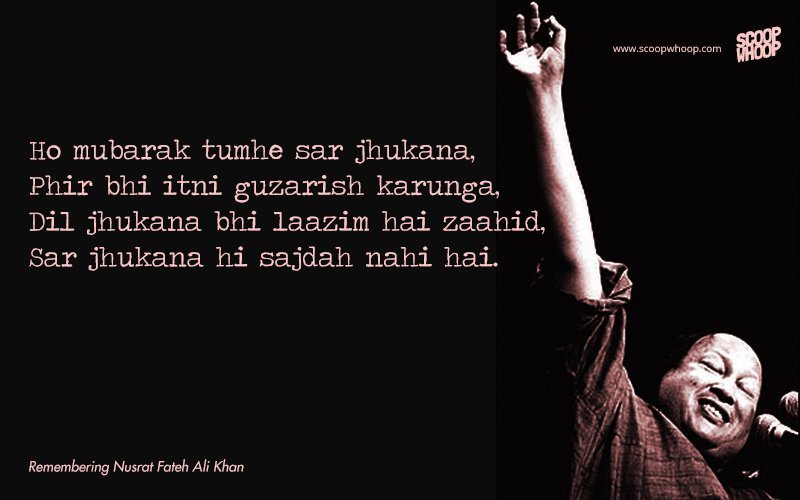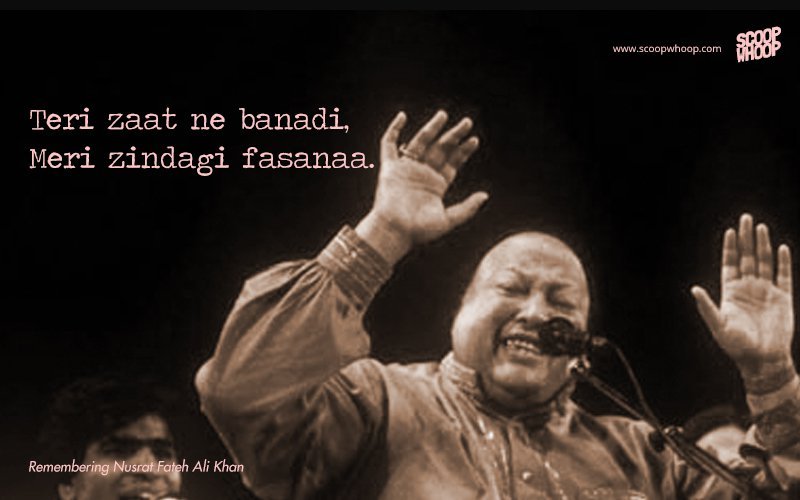 Listen here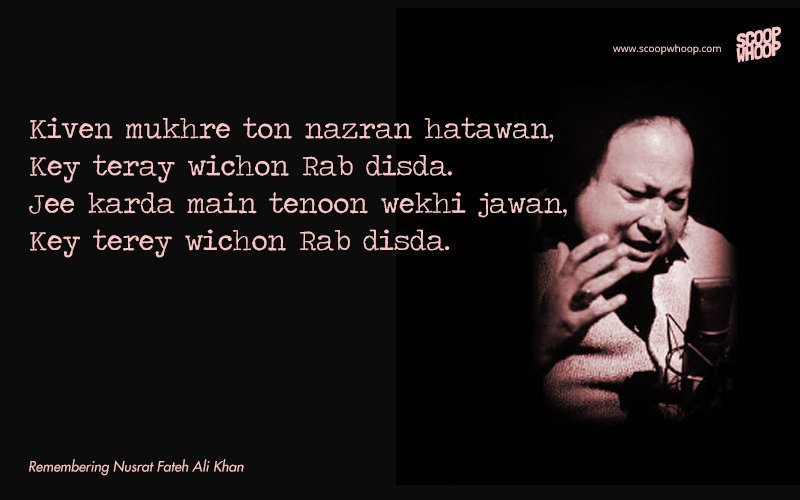 Listen here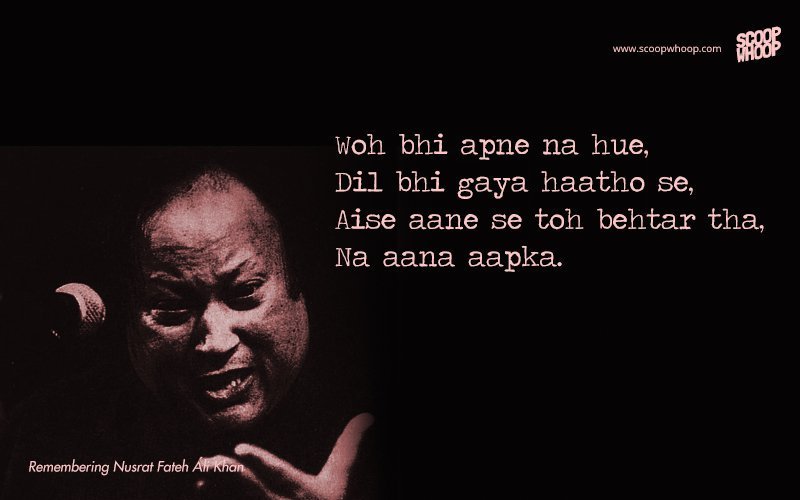 Listen here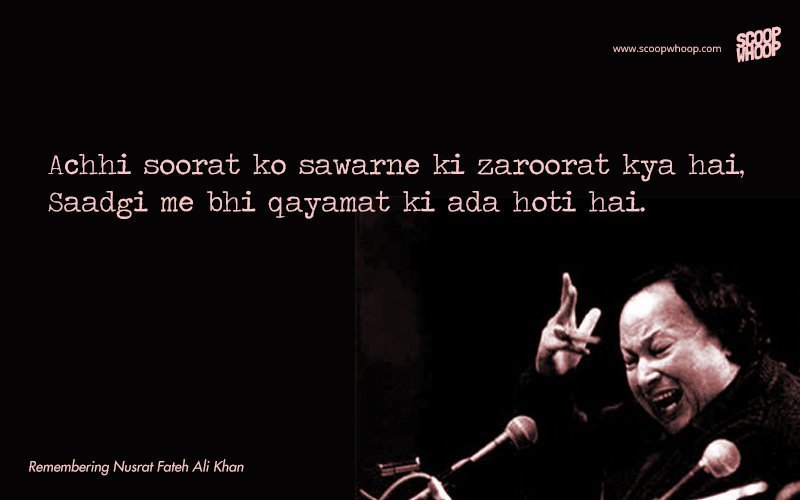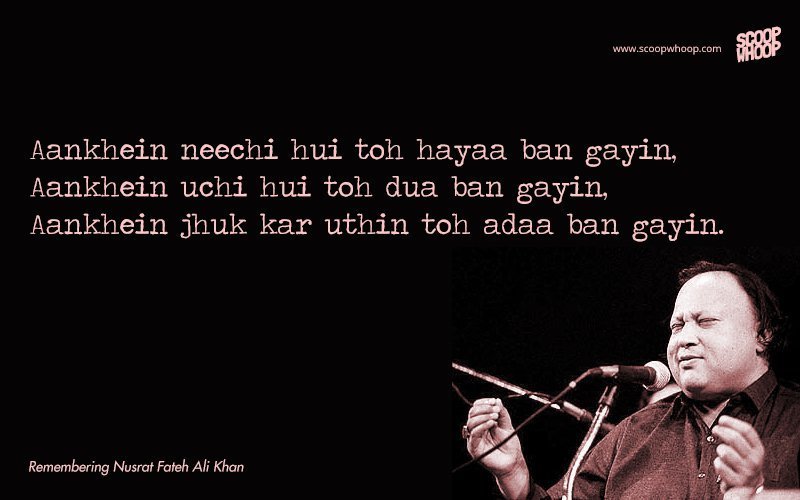 Listen here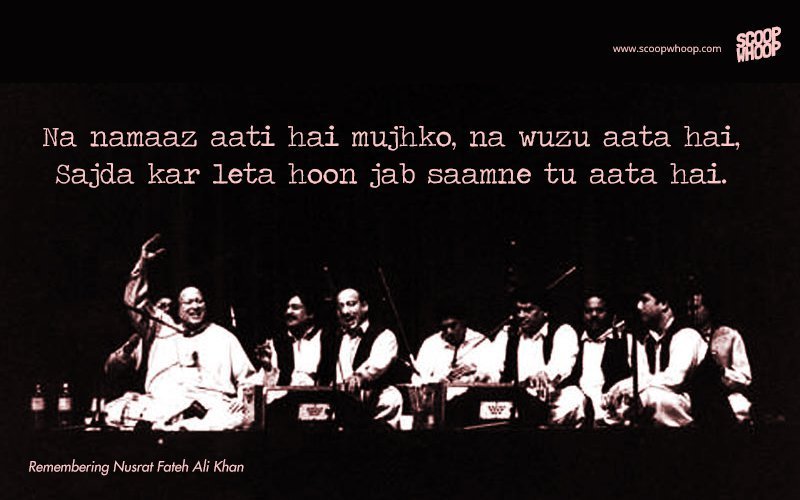 Listen here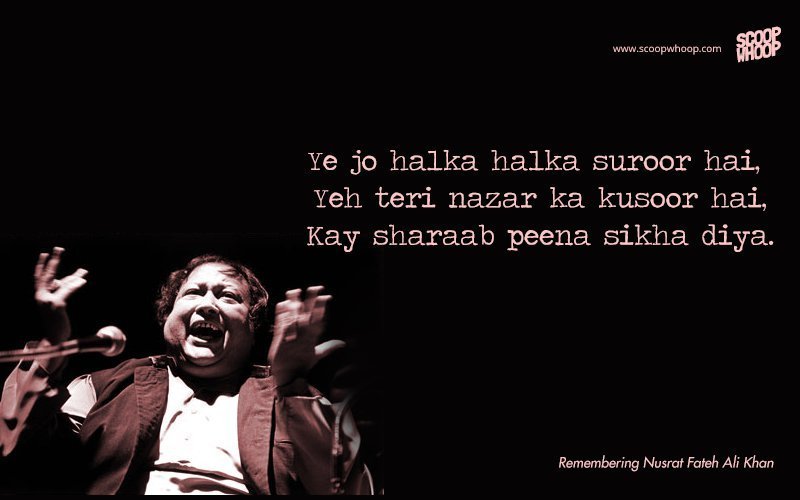 Listen here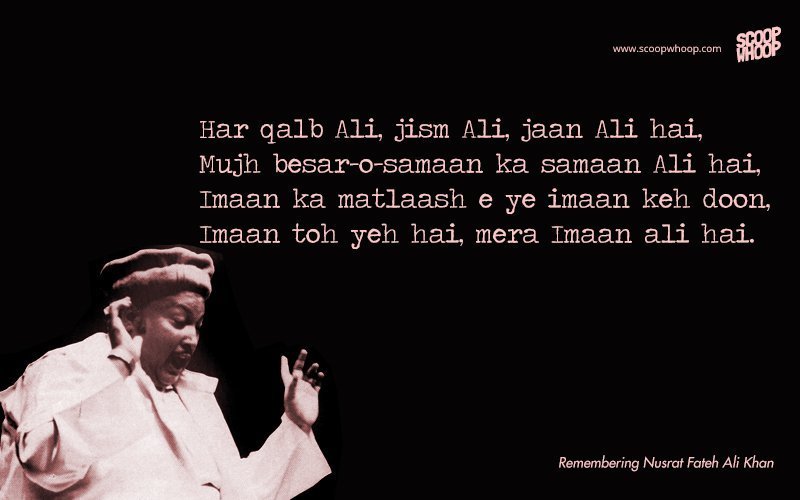 Listen here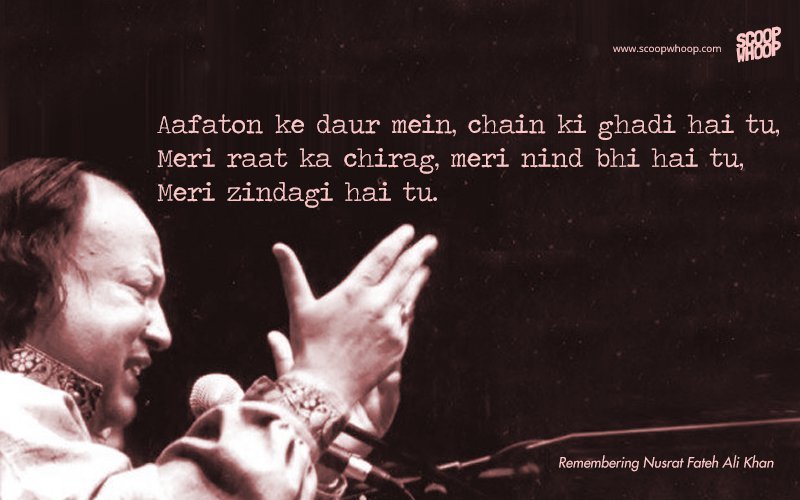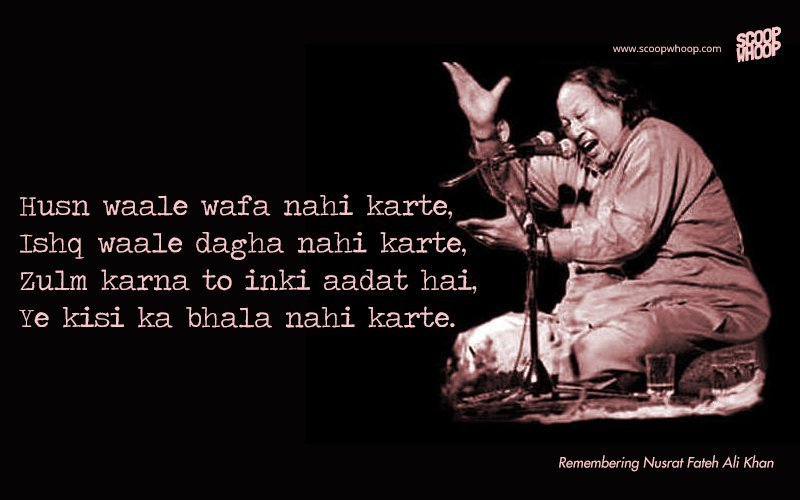 Listen here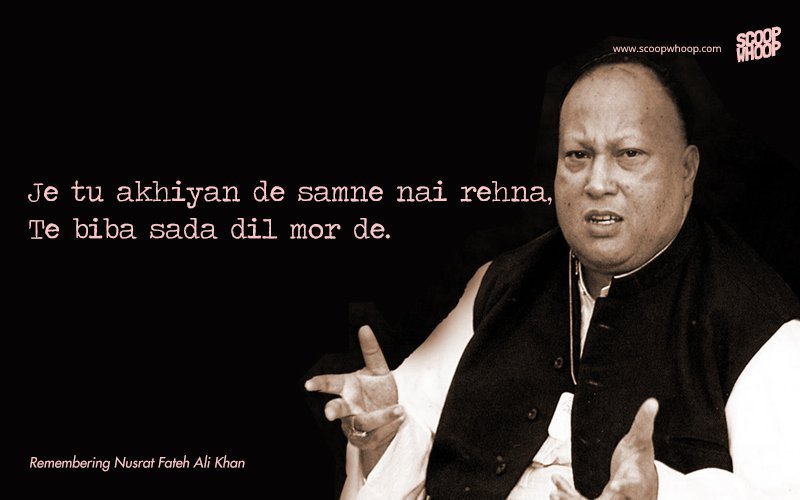 Listen here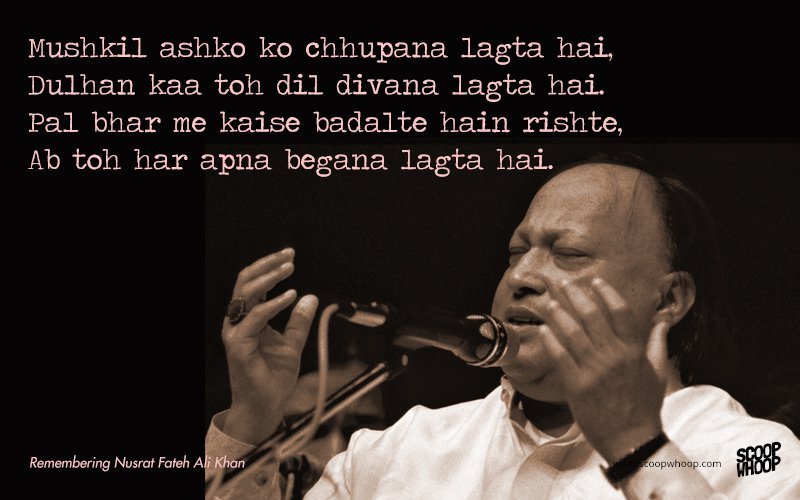 Listen here
*Puts headphones back on*