Recently, I finally grew tired of all the random songs and latest numbers playing on YouTube and went back to my phone and its old but consistent playlist.
And that led me to discover a track that made me smile, the second I read its name – O Humdum Suniyo Re from the movie Saathiya.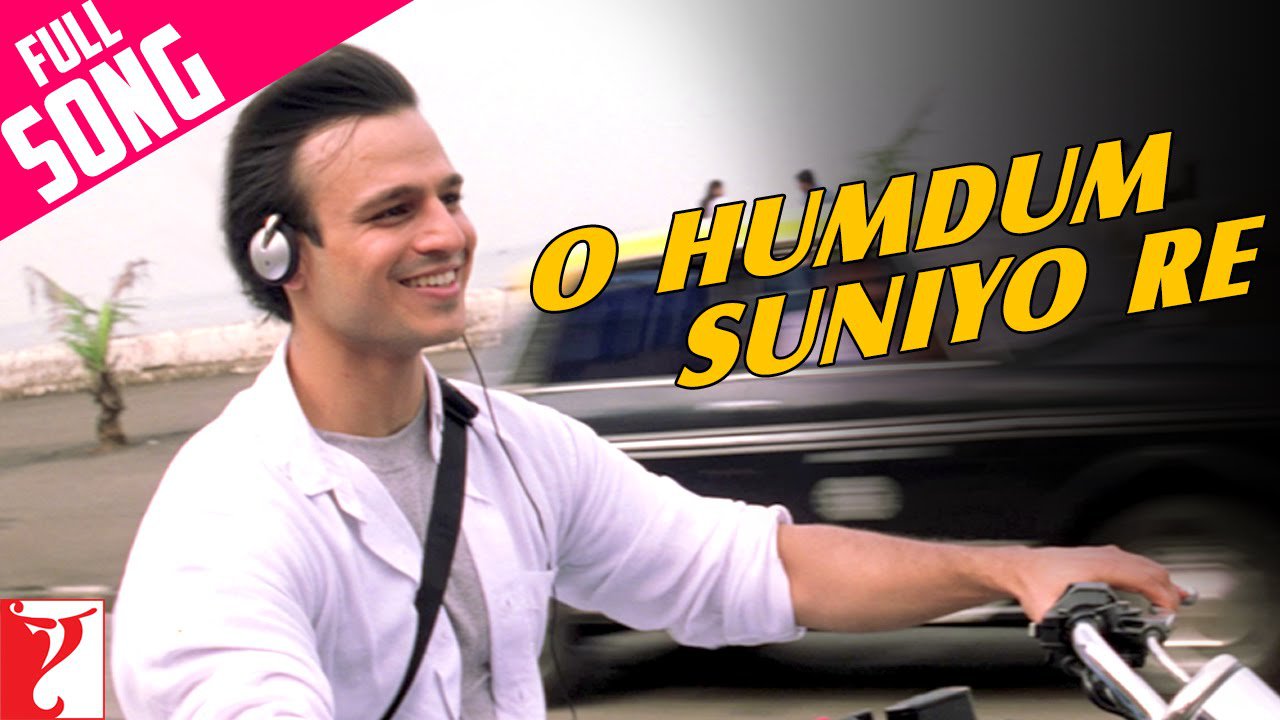 In an album–composed by musical genius A.R. Rahman, with lyrics by Gulzar– that was a near-perfect marriage of dance numbers, fun romantic ballads, and heartbreak songs (remember Yaar Mila De?), this song stood out and still holds a special place in our hearts.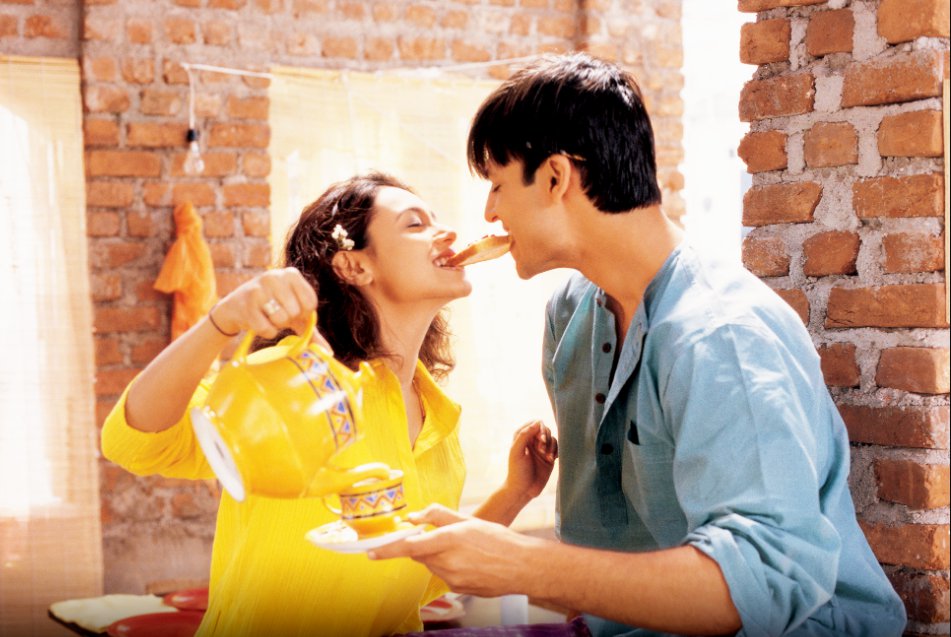 Humdum was the kind of track that had you nodding your head to its beats or tapping your foot to the rhythm. This was the kind of number you could moonwalk on, and also strike a classical Bharatnatyam pose.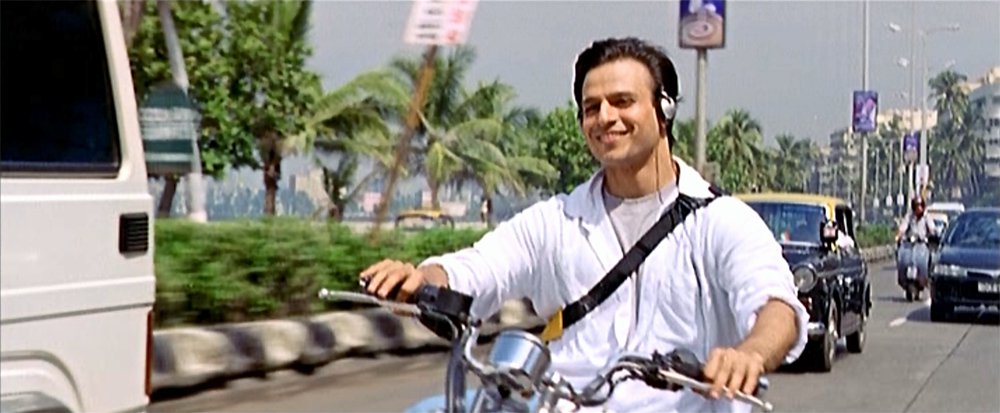 This was the kind of number that introduced us to rap long before Gully Boy made it famous. It felt like the coming together of the modern and traditional – and if you listen closely, the music actually uses both western and Indian musical instruments.
The lyrics also combined simple Hindi verses with an English rap, that at the time, we all struggled to sing along. And almost always, got the lyrics wrong.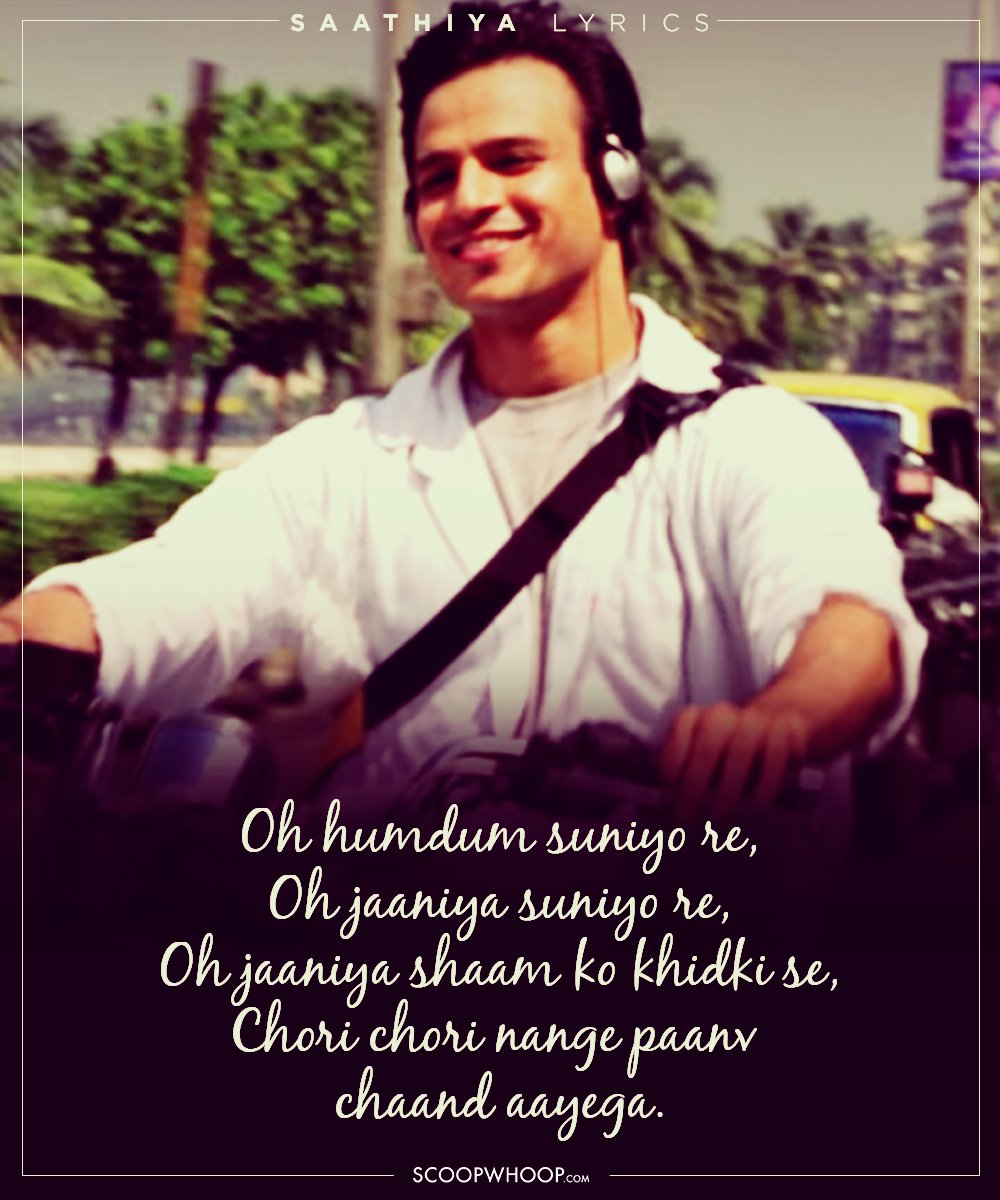 Singers KK, Shaan, Kunal Ganjawala, and Pravin Mani came together to voice this number. And, as die-hard fans of the movie (like yours truly) would remember, this was actually the opening track of the movie.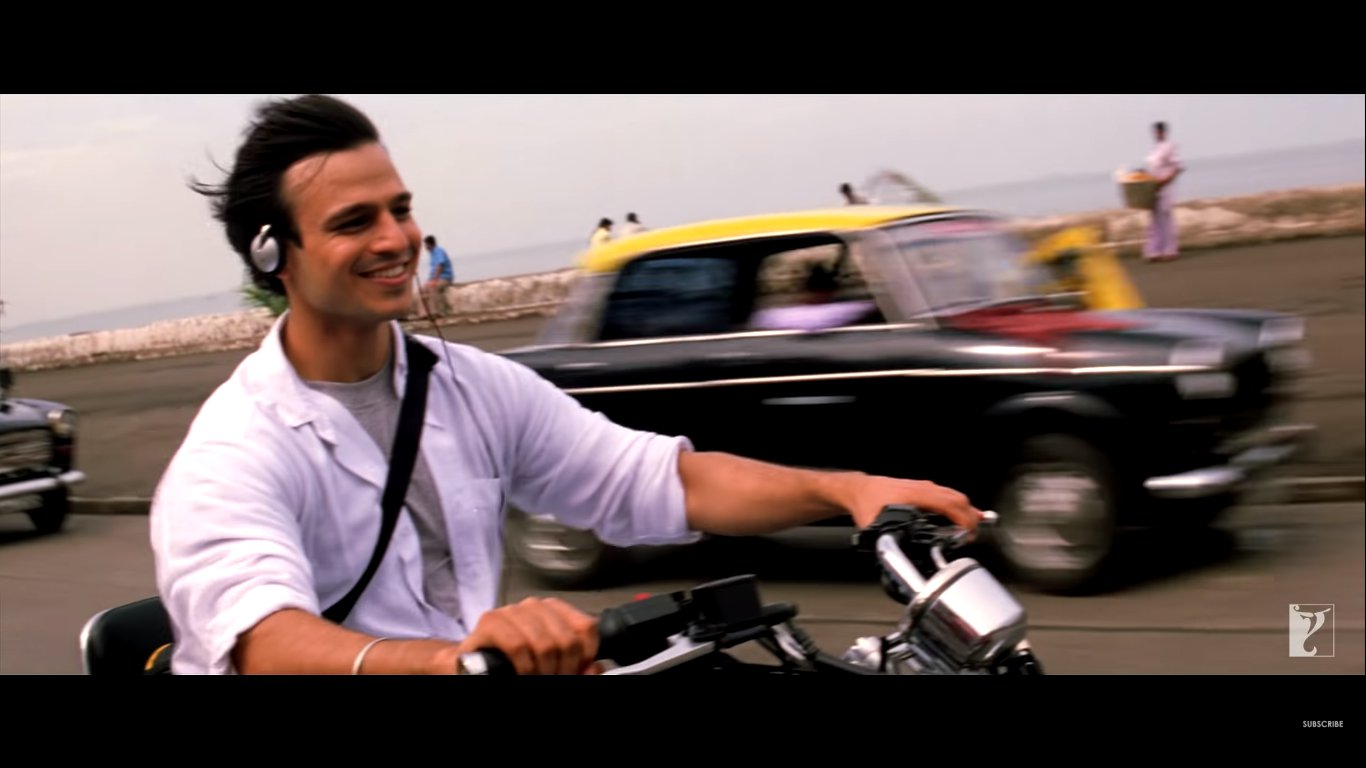 As Aditya (Vivek Oberoi) roamed the streets of Mumbai listening to the number, the film's setting was established – a young man, seemingly without a care in the world, and a corner of Mumbai just reeling after witnessing a serious accident. It's much later that you realize how the two are connected.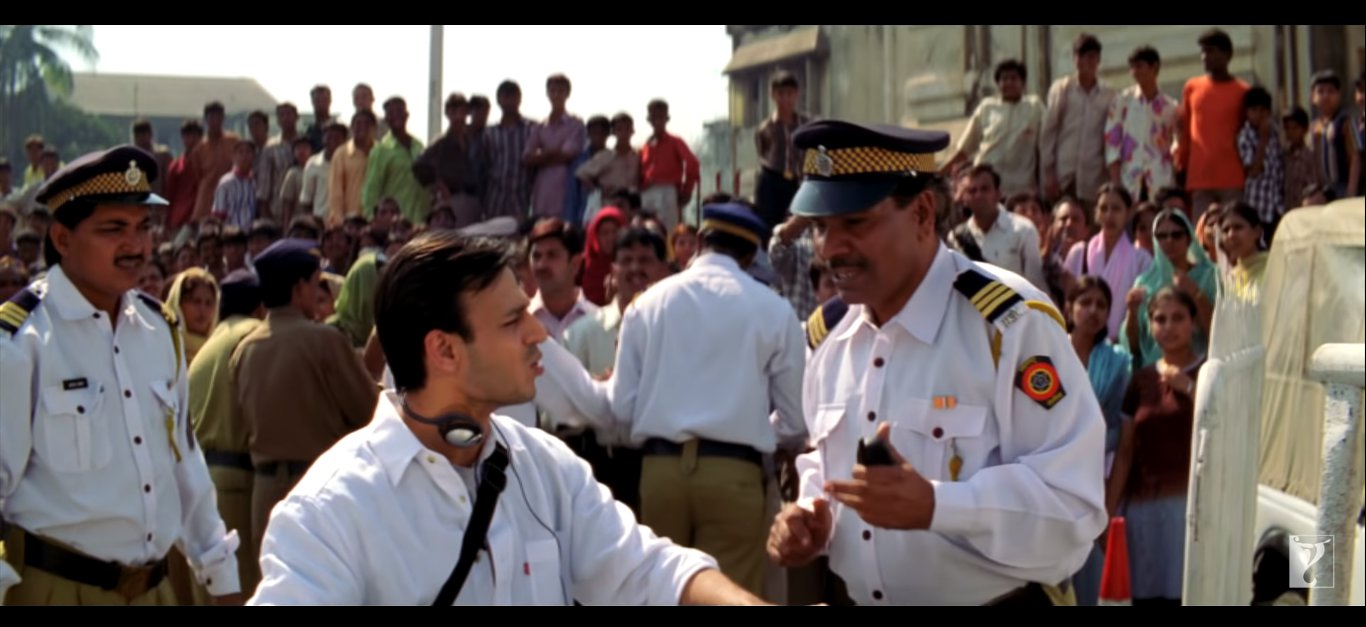 And yet, what you remember of this song is Aadi's bright smile, that almost seemed to mimic the smile that even today creeps on your face when the starting notes of this number begin.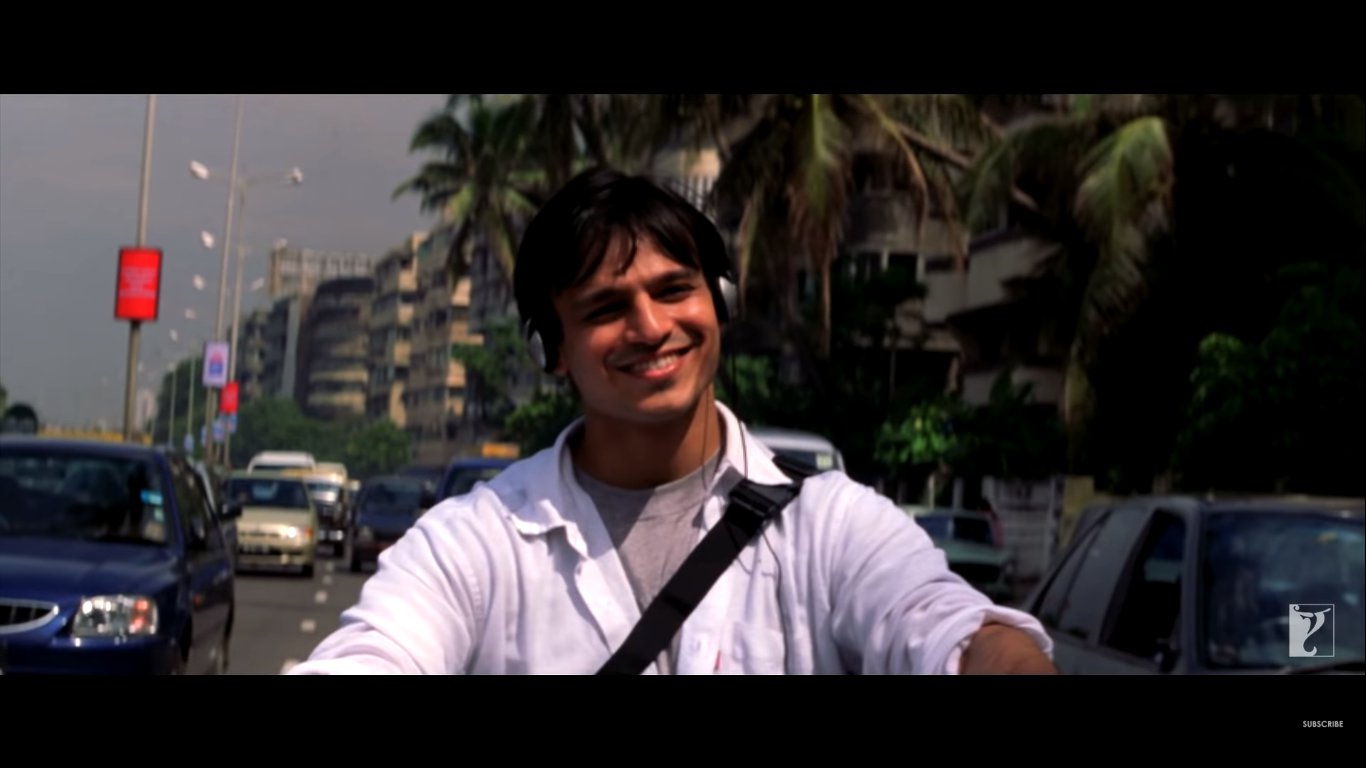 If you take apart the elements of the song–the lyrics, the beats, the medley of singers– it may not work. But somehow, they all came together so beautifully, that even today it's the number you want playing in the background, as you take to the streets at the end of a tiring day. 
No matter how many new love tracks, dance numbers, or remixes come along, originals like these will always stay relevant – because the emotions they left us with weren't transient. You can listen to the song here:
All images are screenshots of the video on YouTube, unless specified otherwise.