Suhaagrat hai ghoonghat utha raha hoon main! This was how a wedding night was represented in the Yash Chopra world back in 1976. Cut to early 2000s, entered Ekta Kapoor, the OG 'Queen of Desi K-Dramas', who showed the cringe version of suhaagrat in her daily soap, Kaisa Ye Pyaar Hai back in 2005.
The suhaagrat scene in discussion has caught our attention on Twitter and it is all about how the bride's wedding night goes wrong.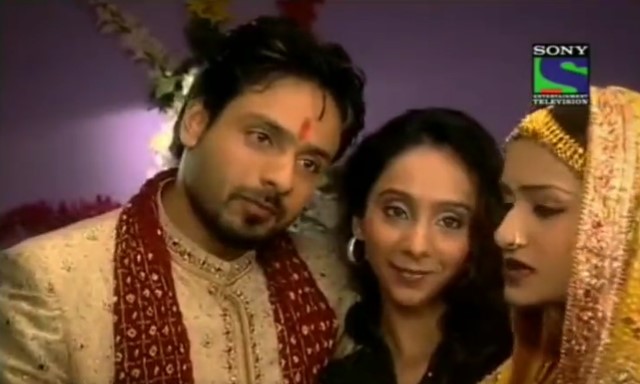 A Twitter user, @__beintehaa__, posted the clip of the scene in which Angad, the lead character, can be seen introducing another girl to Kripa, his wife in the room during their wedding night.
Kripa asks Angad to take the girl away. Angad, however, challenges Kripa about getting intimate with the girl in front of her. "Jo bhi hoga yahin pe hoga, isi kamre mein hoga, aur tumhari aankhon ke saamne hoga," he adds.
While Kripa tries to leave, Angad reminds her of what will his parents think if she goes out, hence, his wife stays inside and witness everything. CRINGE AF.
"This is what Ekta did back in 2005 and we curse today's itv," the Twitter user wrote.
Watch the clip here:
Twitter can't keep calm after watch this suhaagrat scene:
Some Twitter users also recalled how Kripa later took revenge from Angad.
WTF was that? And the last scene in which clothes were flying in the air only to be dropped on Kripa is the cringe I didn't sign up for. And this was happening when we were watching Cartoon Network and Pogo. Hey bhagwan!