When the furore over the contentious CAA and NRC bills began, many were pointing out the the resounding silence of Bollywood. Now, it seems like some of our celebrities were talking about it before it even began.
People on Twitter are commenting on actor Ratna Pathak Shah's prophetic abilities after an old interview resurfaced. She and her husband were talking to 
The Quint
 about theatre and politics in August 2019.
During the conversation, she said that today's generation is the first to understand what it feels like to be misruled. She further added,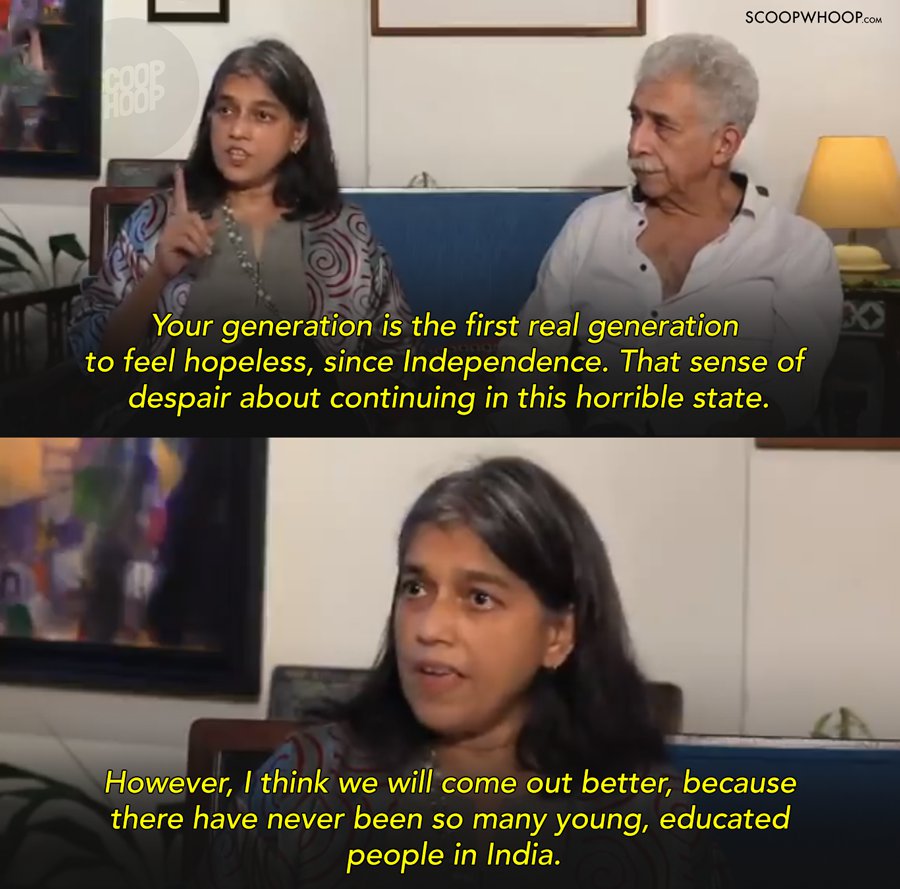 Her statements are being seen as a prediction of the wide-spread student-led protests against the NRC and the CAA that started a few months later.
And people were clearly impressed by what she said.
You can watch the full video below.