It's Sonakshi Sinha's birthday today and the actress found the best way to celebrate the occasion with all her fans—by sharing her first look from her upcoming movie Noor. 
The actress, who plays a Pakistani journalist in the movie, shared two photos on her Instagram page. In one, she's wearing spectacles and a baseball cap while she's smirking in the second one. 
"Say hi to Noor! Cannot wait to bring her to life under the direction of @sunhilsippy. A bundle of contradictions, she is every girl! You're going to love her! #IamNoor #Lifeisbeautiful #splat #ihatemylife #myownhero #ohnonotagain," she said on her post.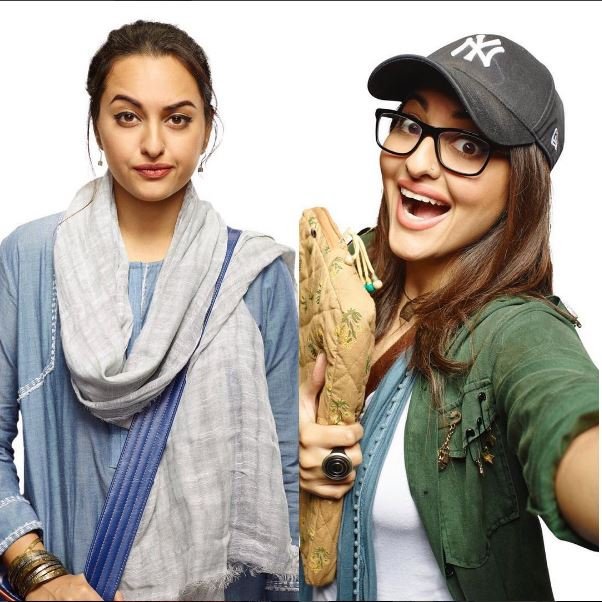 The movie will be directed by Sunhil Sippy and is based on the crime novel, Karachi, You're Killing Me! by Saba Imtiaz. Bollywood analyst Taran Adarsh tweeted yesterday that the shooting of the film will begin in July.
#Noor, based on the book 'Karachi, You're Killing Me', is a slice of life drama. Shoot begins July 2016 in Mumbai.

— taran adarsh (@taran_adarsh) June 1, 2016
The book is about 20-year-old journalist Ayesha Khan, who can't tolerate the elite in Pakistan. Living in Karachi, one of the most dangerous cities in the world, means that her job often includes showing up at bomb sites and picking her way through scattered body parts. While she struggles with such horrific situations, she also wishes to meet a nice, romantic guy.
Sonakshi also shared a clip where her multiple personas shine through—a cute chirpy girl, a chocoholic, the girl who promises not to drink anymore but does it anyway, a dreamer, and someone who is frustrated with her life. 
We're sure Sonakshi will slam dunk this role!