Indian origin entry to the Oscars, documentary film Period. End Of Sentence just won best documentary at the 91st Academy Awards.
The brilliant film was released on Netflix and it is an excellent introduction to not just the reality of menstruation-related taboos in Indian villages, but also the far-reaching effects of patriarchy.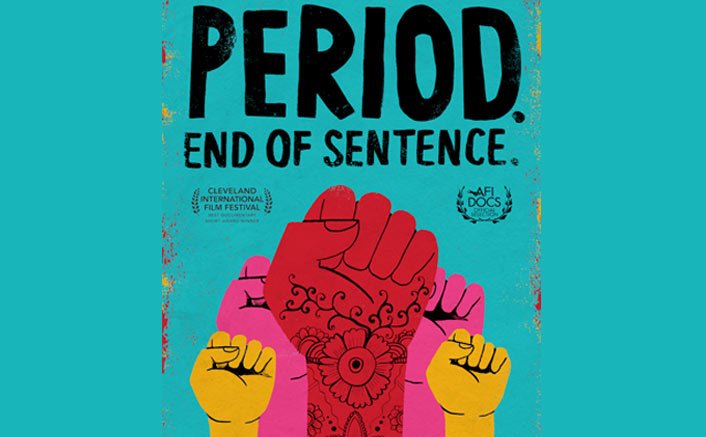 Directed by Rayka Zehtabchi, the documentary is based on a village in Hapur, Delhi.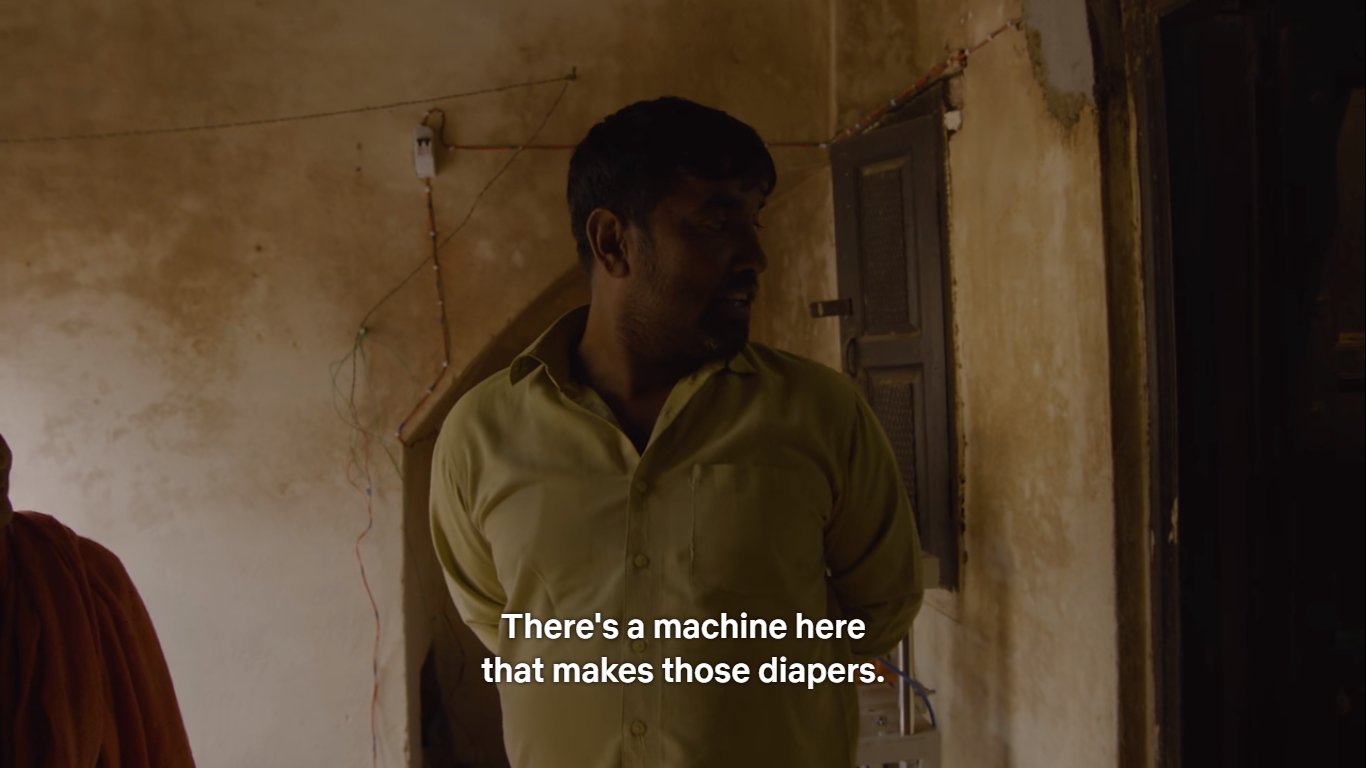 Its protagonists are the women who have aspirations that set them apart from the crowd.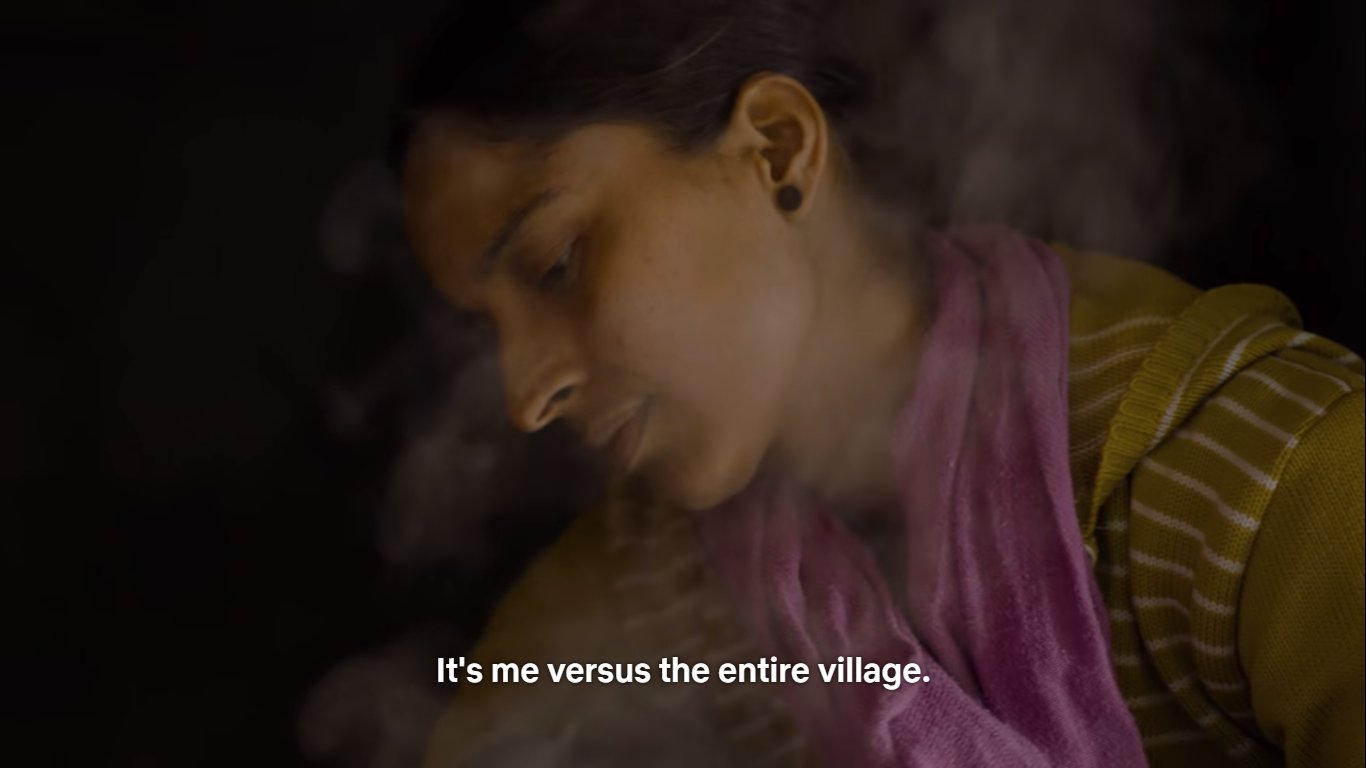 When Akshay Kumar starrer Pad Man released, it was a commercial take on the issue that plagues 90% of women in India – unhygienic menstruation practices that exists due to the taboo around the subject.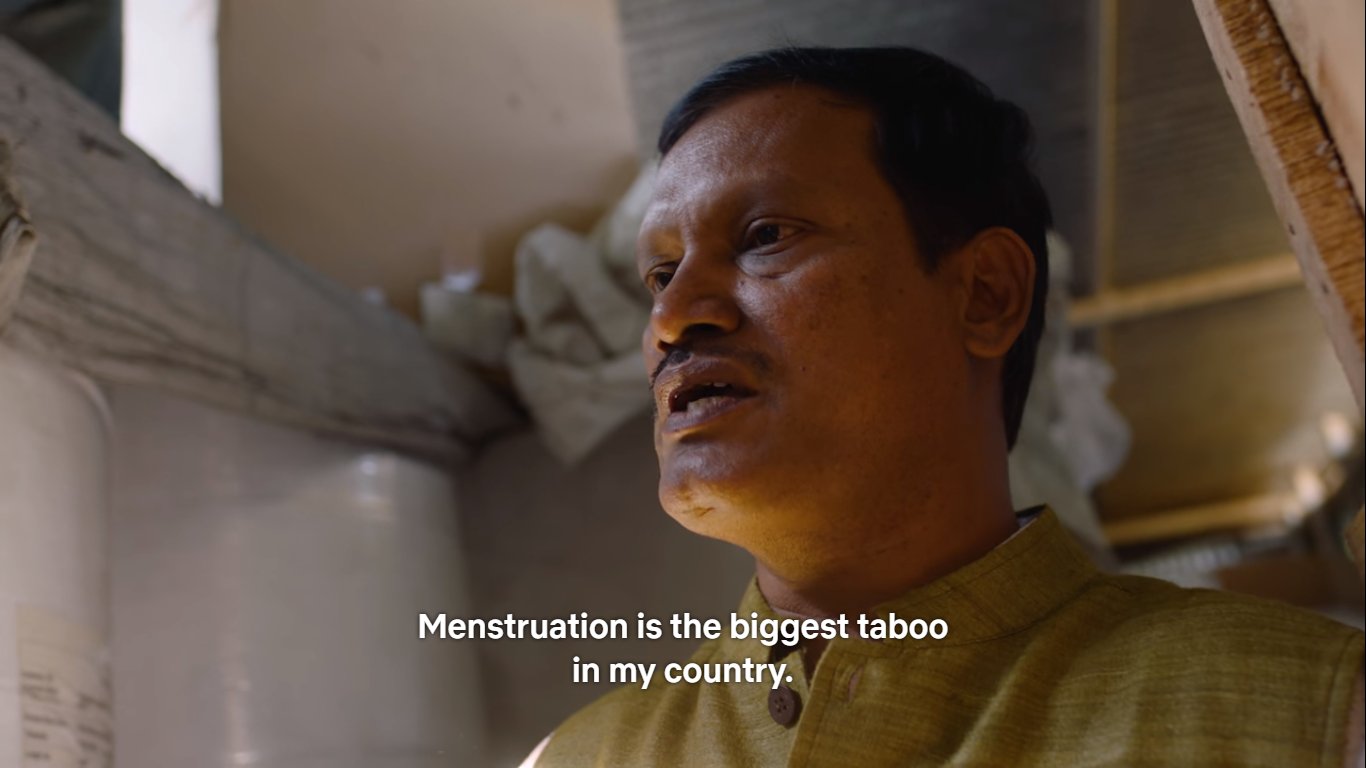 The movie was inspired by the real-life story of social entrepreneur Arunachalam Muruganantham (who makes a cameo in the documentary). 
However, it focused more on his journey, and less on the taboo that actually exists and impacts the lives of women across the nation.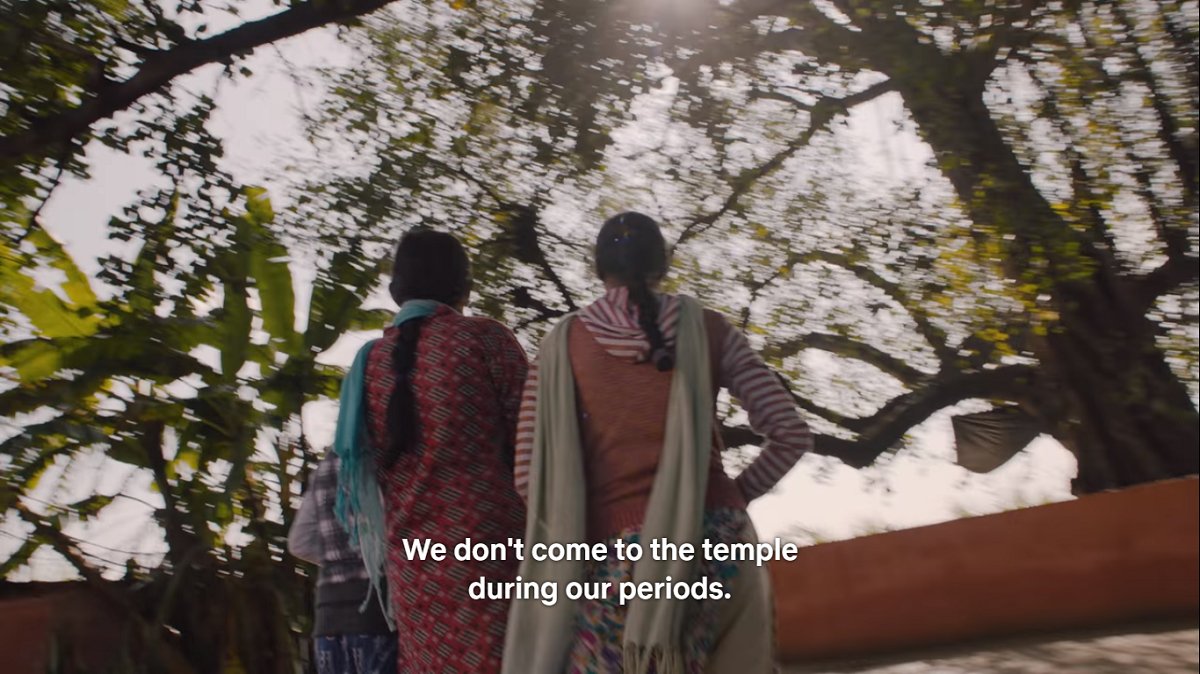 But, with Rayka's documentary, we get a glimpse into the world of these women, where they battle an inherent shame about menstruation (unfortunately similar to what most women face across the nation). Alongside is the battle with ignorance (from both genders) in an ingrained patriarchal set-up.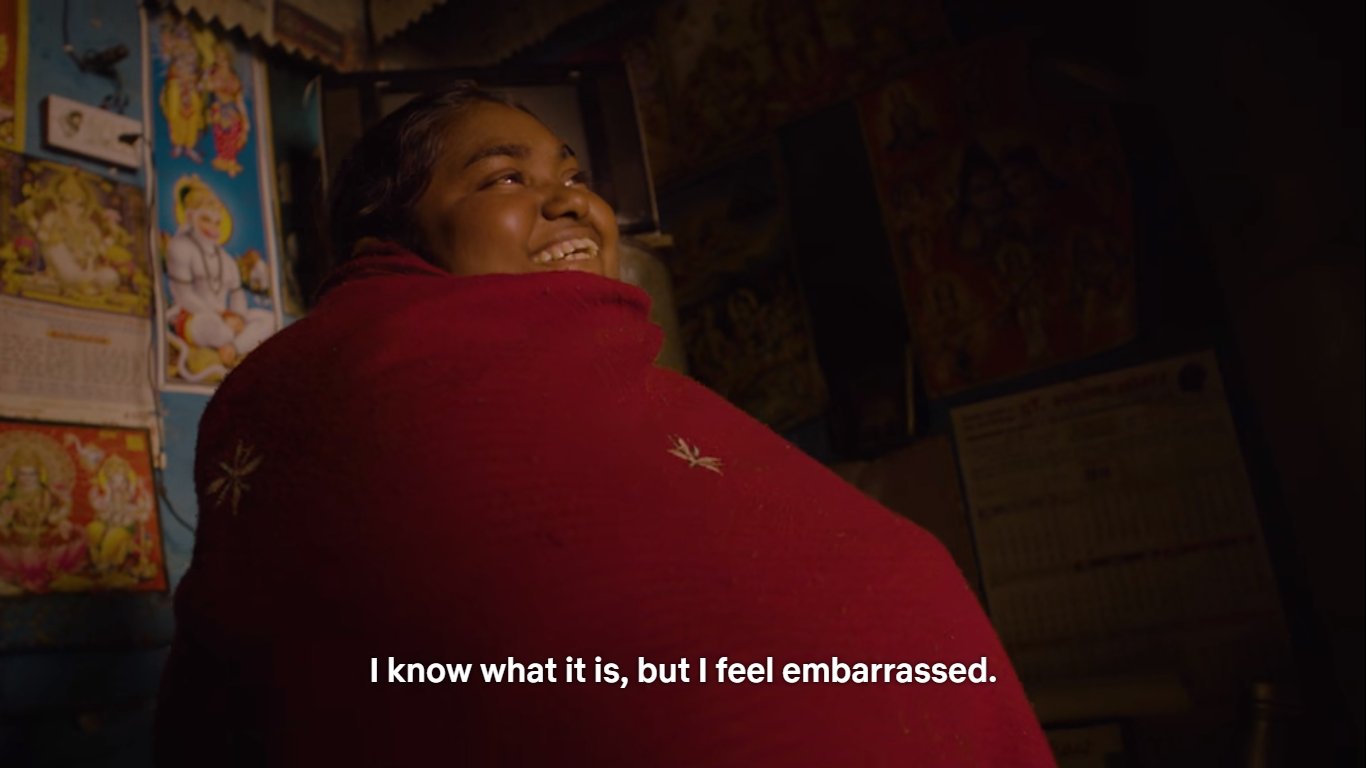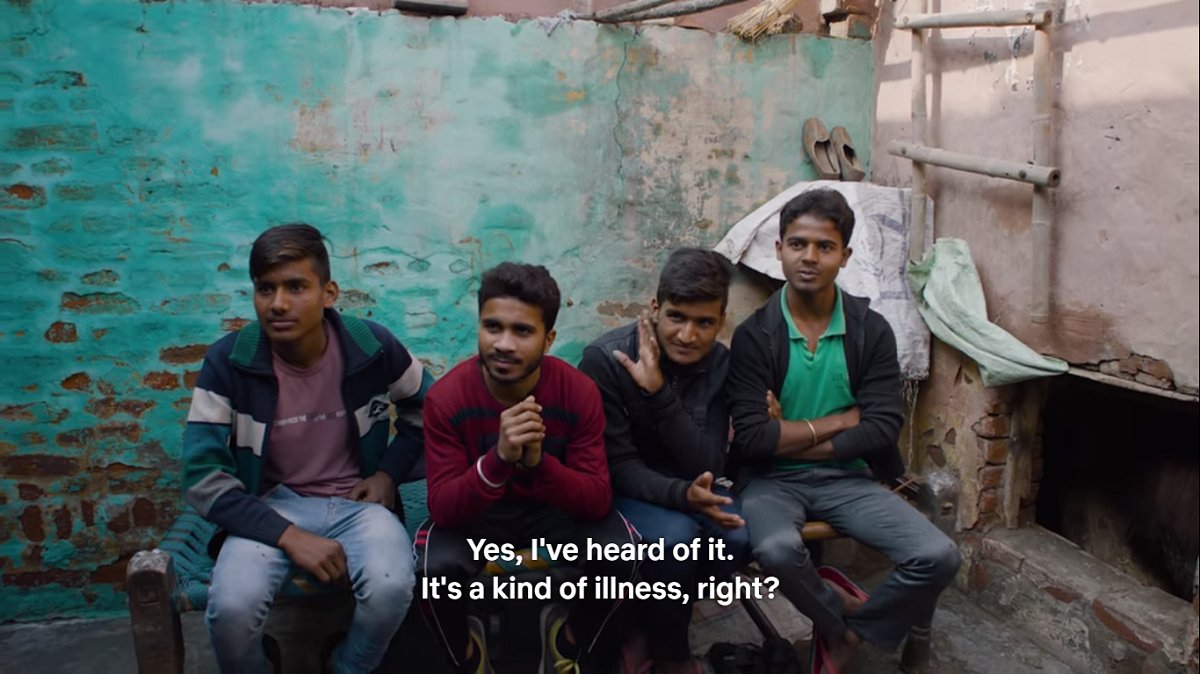 On the face of it, the movie talks about how unhygienic menstruation practices affect the lives and education of women in the village.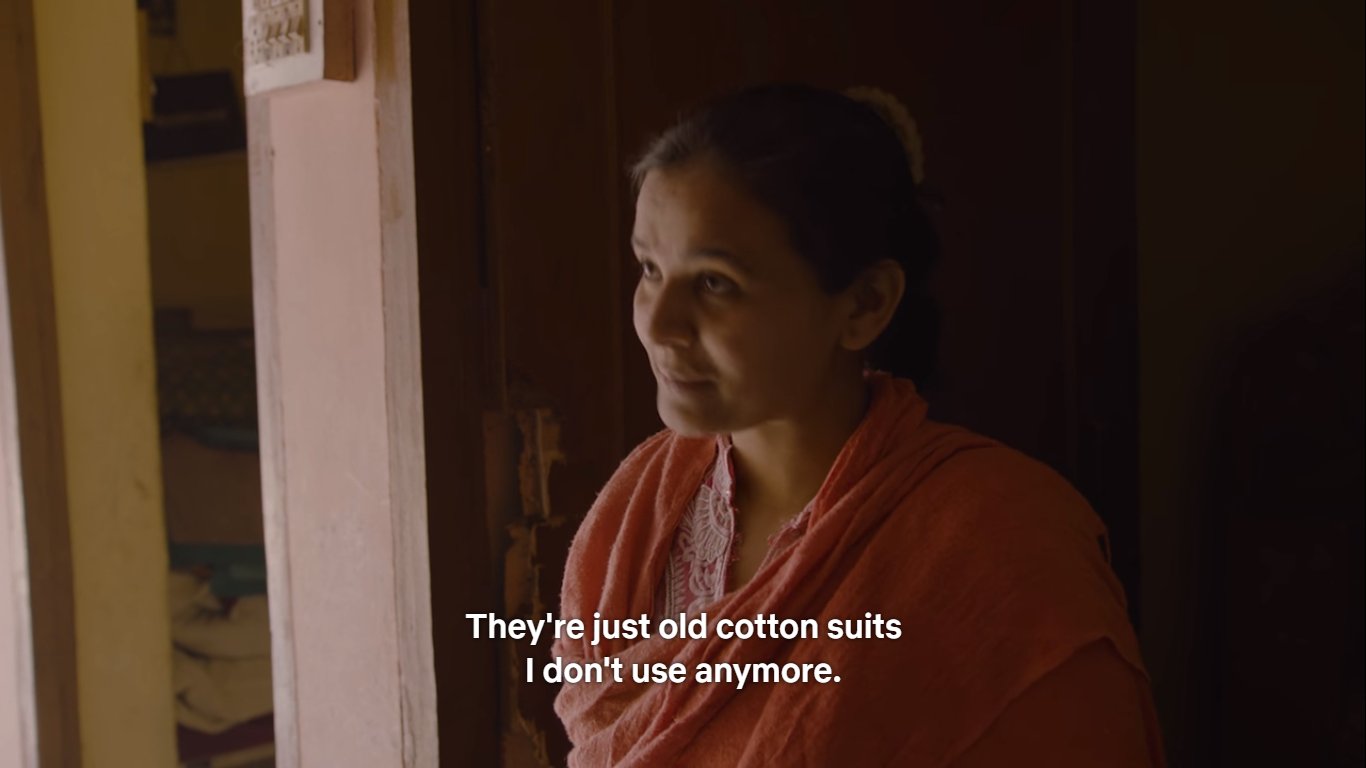 From using old clothes to staunch the bleeding to disposing off the used clothes in empty fields, the practices are harmful, to say the least.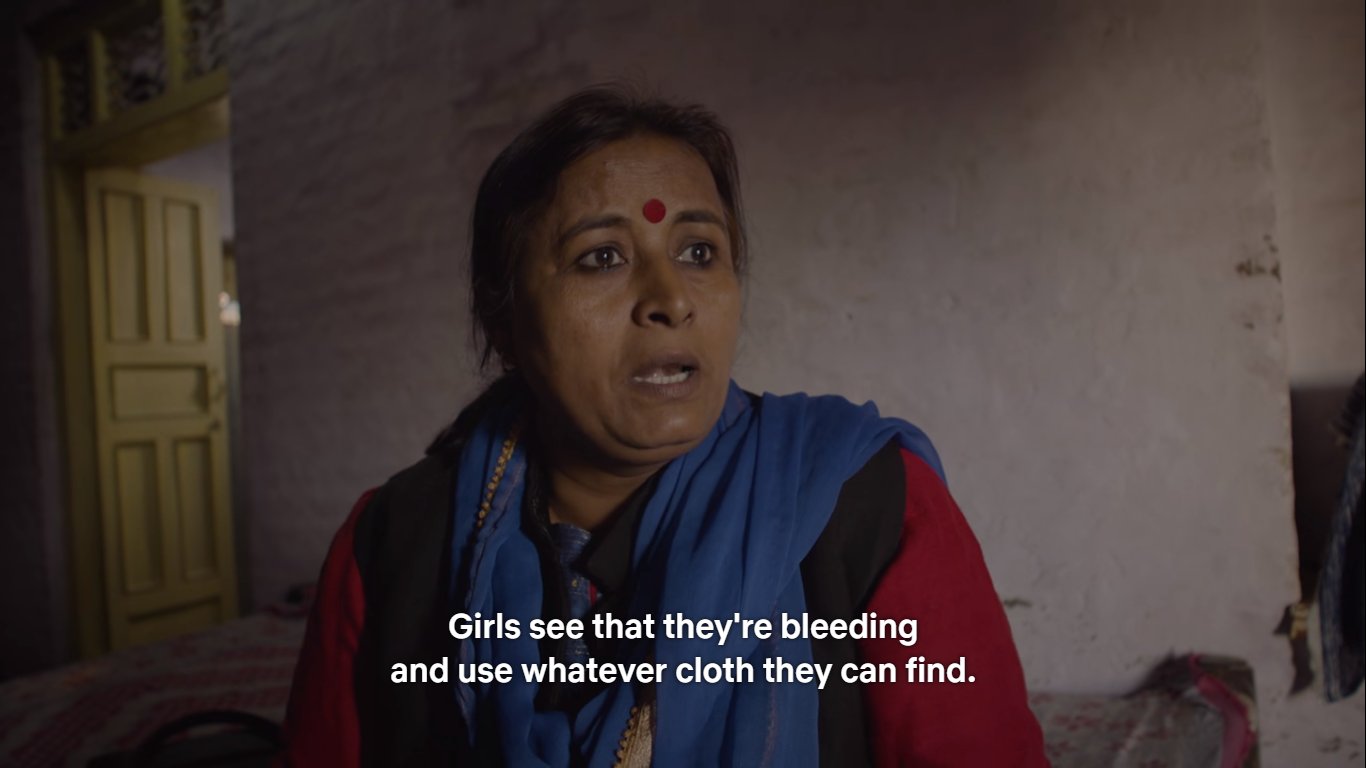 The introduction of a low-cost menstruation pad Fly, made by the machine devised by Arunachalam Muruganantham does bring about a slow change in their lives, because they can use and sell it.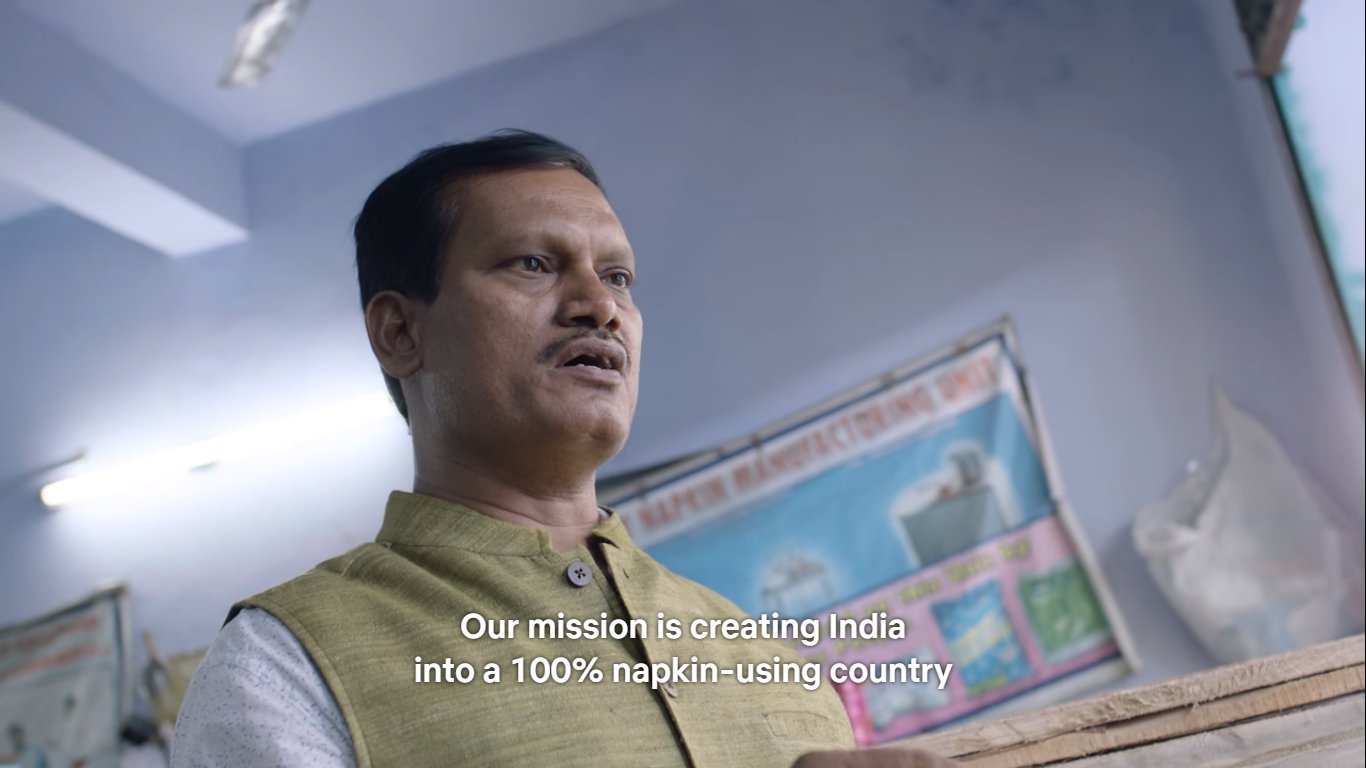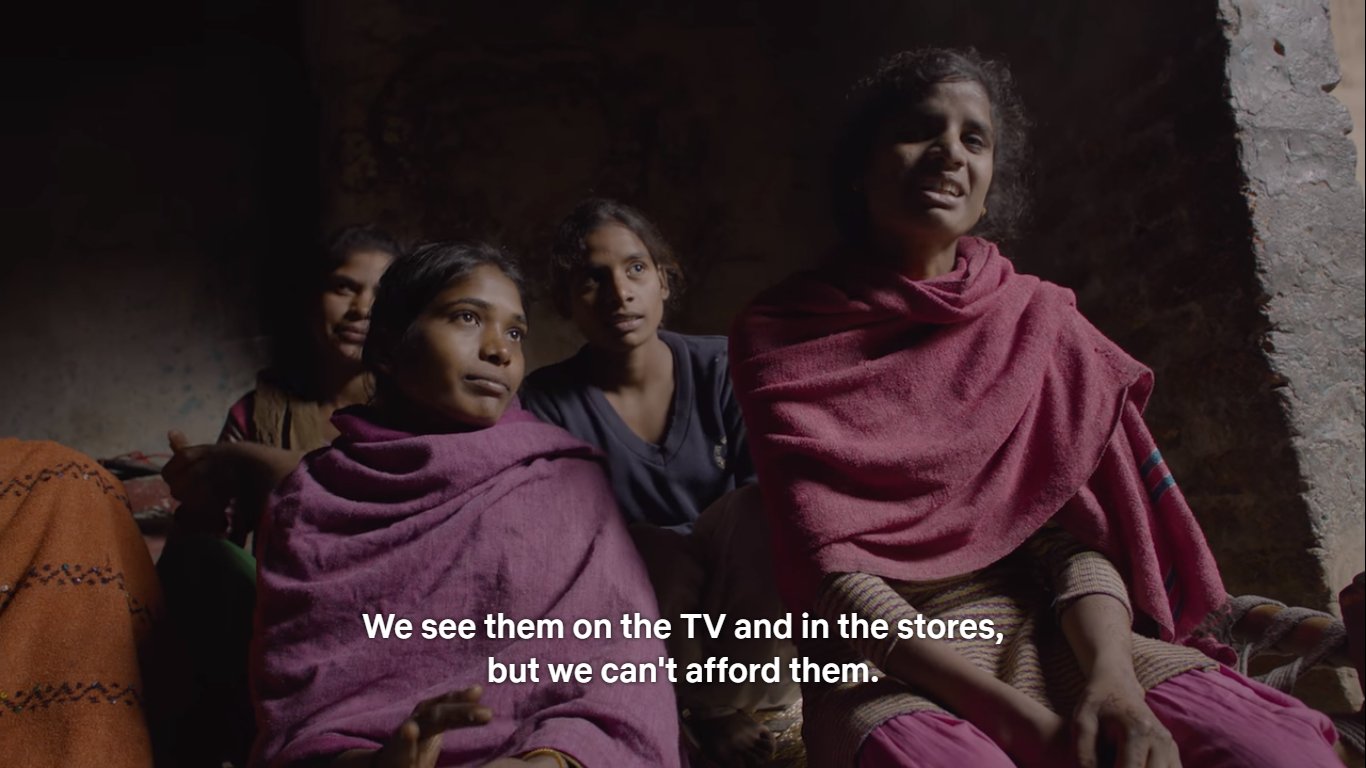 But the fight is also against the regressive traditions that shackle women (of all ages), restraining them from attaining their full potential.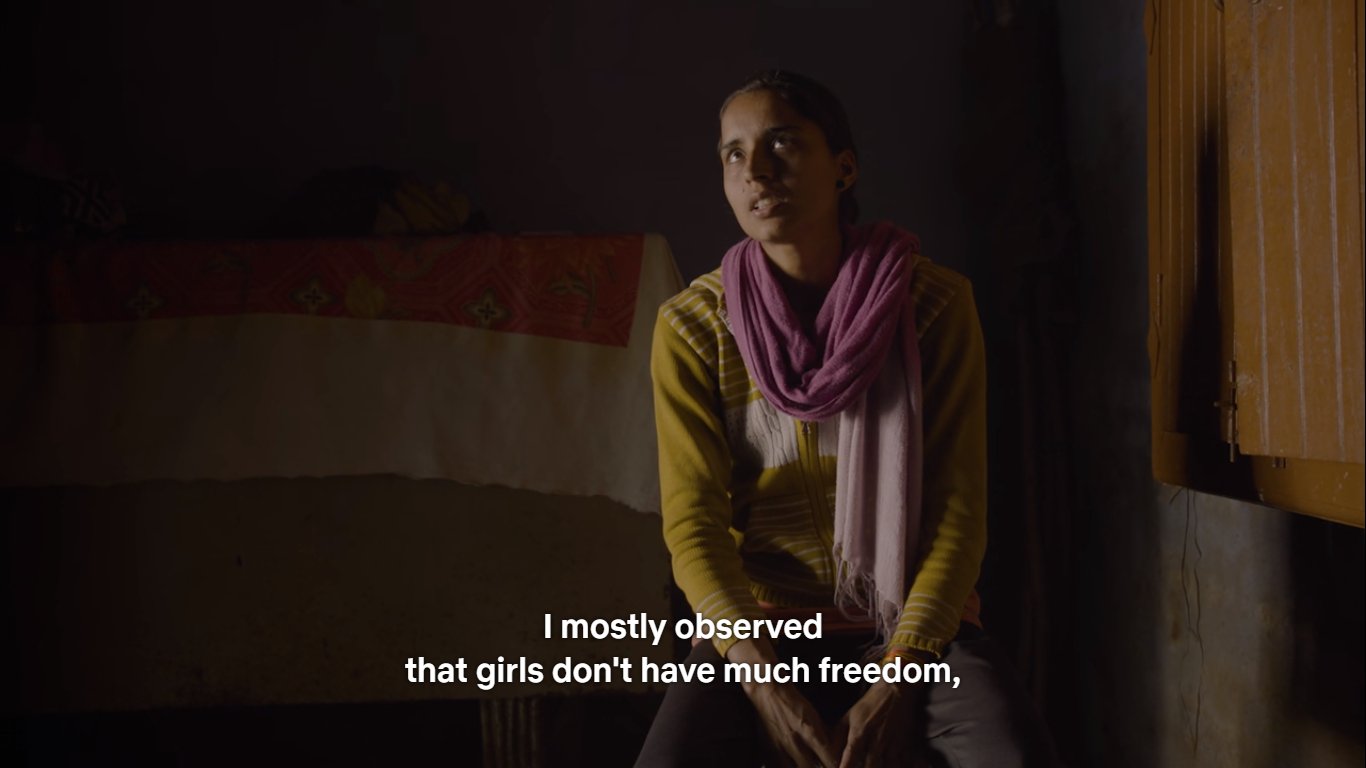 Through its protagonists, the movie beautifully explores how, even within such a set-up, these women are willing to patiently fight for freedom, equality, and opportunities.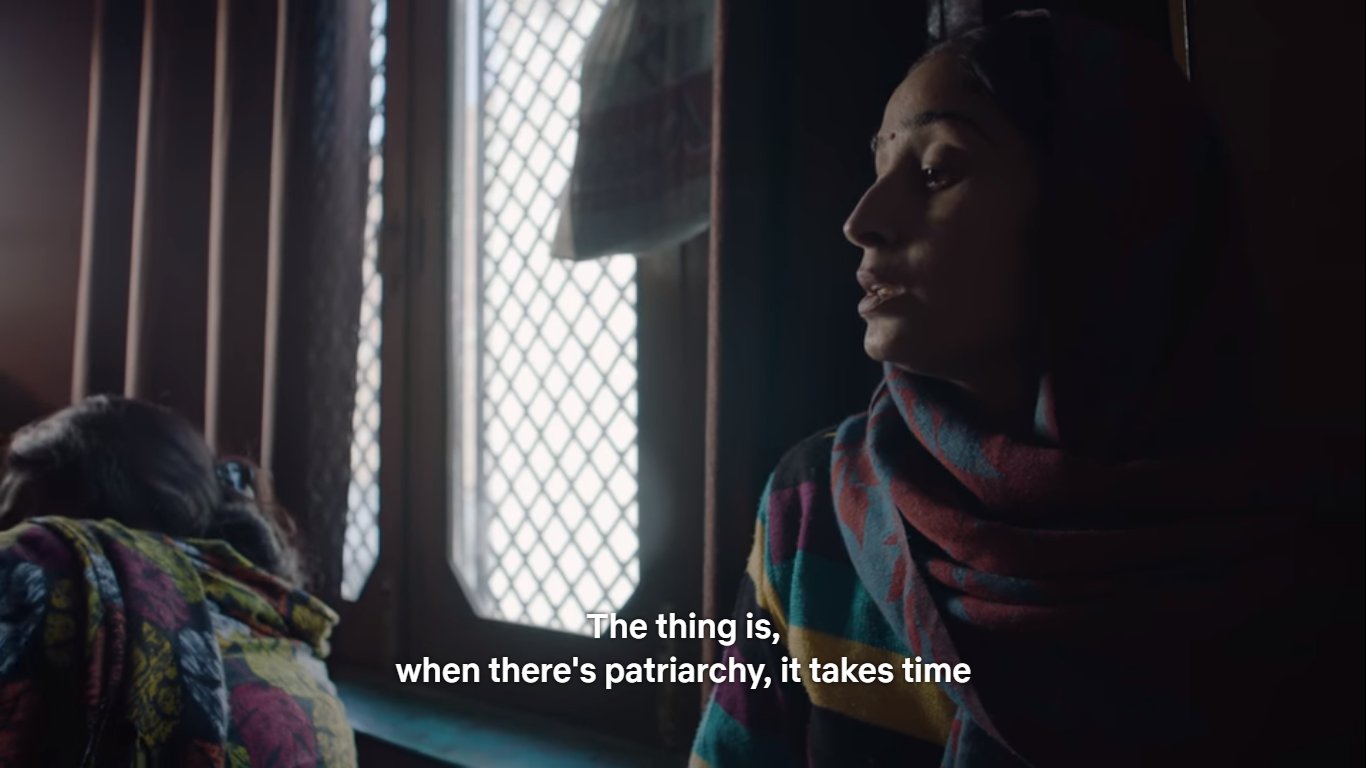 Whether their desire is to earn their partner's respect or fulfill their parents' dreams, women of all ages are no longer happy sitting on the bylines.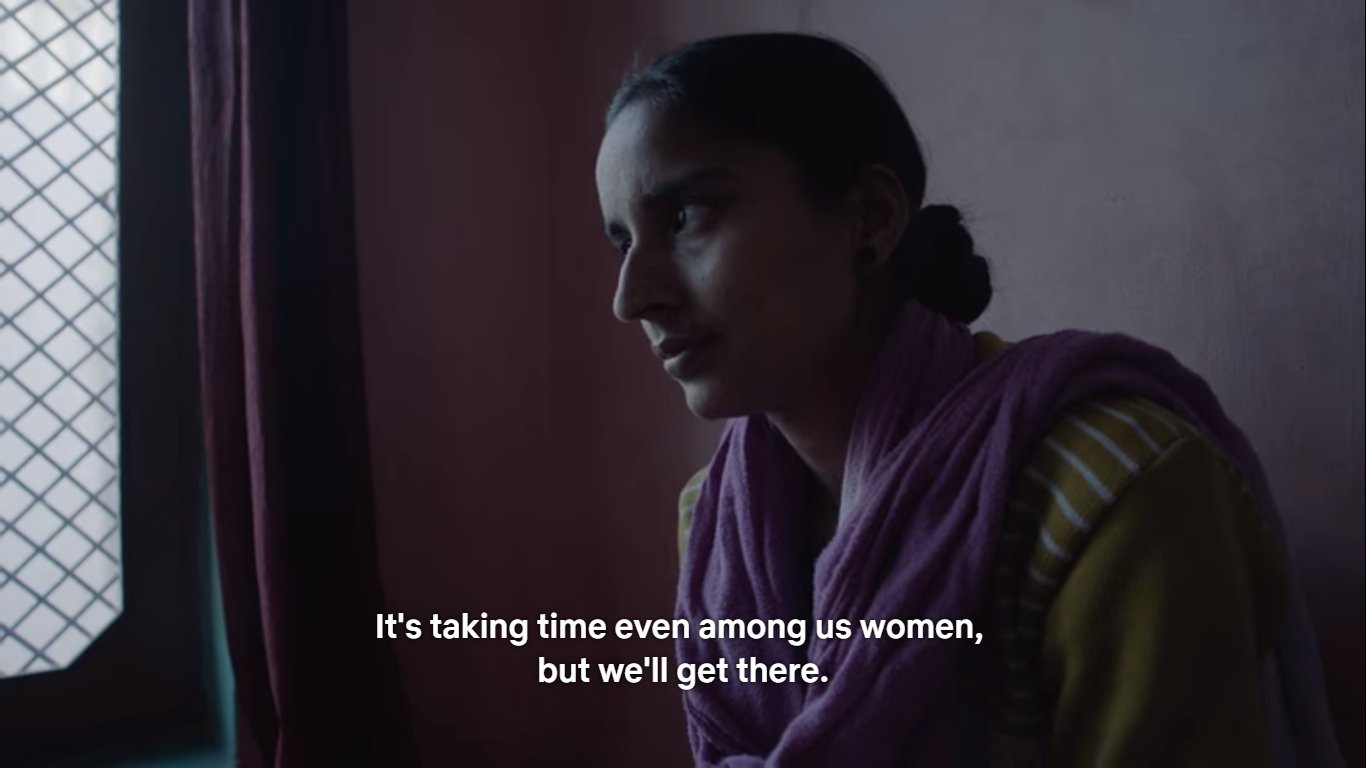 And the introduction of a product that helps them work effectively while managing their bodily functions is a small but much-needed step in the right direction… even if it's a slow change.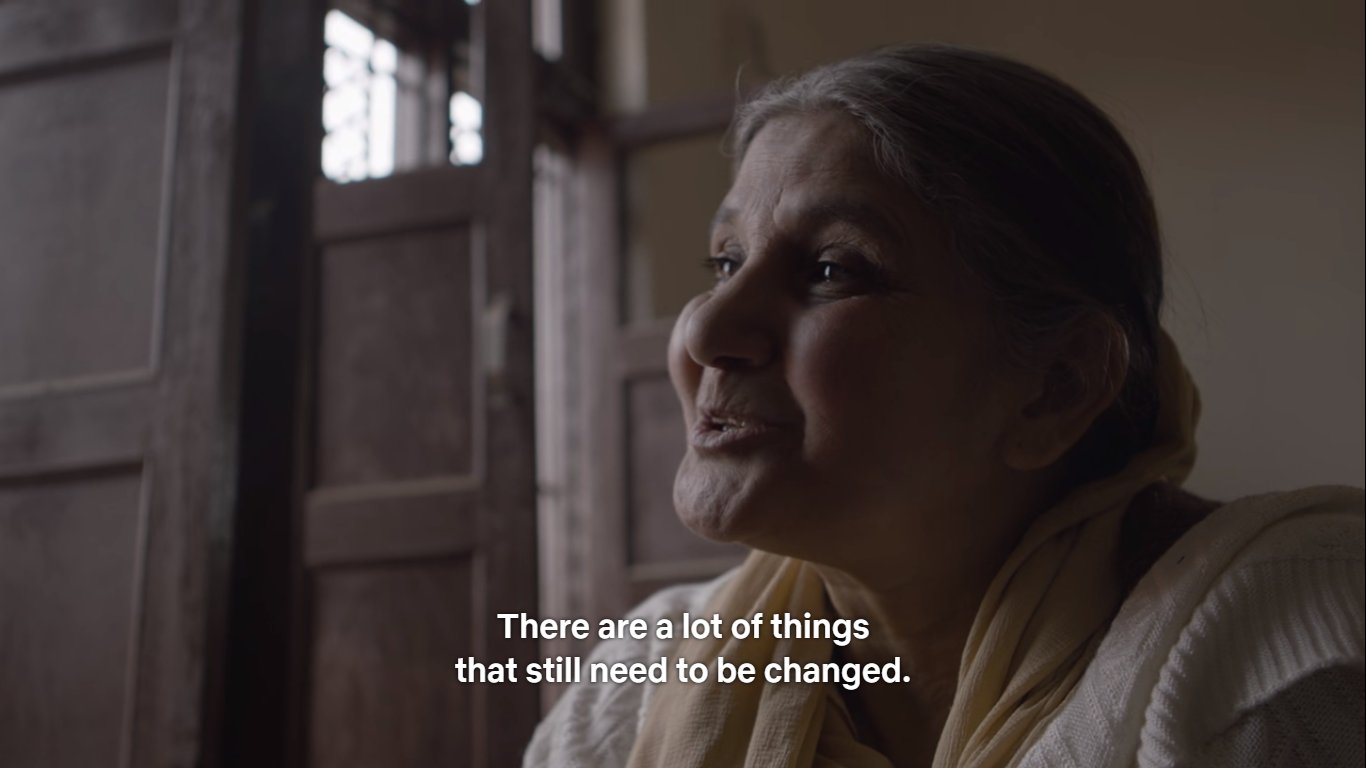 We can't contain our excitement on an Oscar win after such a long time.
You can watch the complete documentary on Netflix. 
All images are screenshots from the documentary on Netflix. 
For more stories on Netflix, click here.