Foreshadowing is a common occurrence in Hollywood movies. We've seen some excellent examples in Fight Club, Shawshank Redemption and Reservoir Dogs. With less than a month to go for Batman v Superman: Dawn of Justice, we've found an Easter egg that completely encapsulates the essence of this battle of the titans.
The Son of Krypton takes on the Silent Guardian of Gotham in one of the most awaited movies of the year. In the second trailer for the movie, there's a tense conversation between Clarke Kent and Bruce Wayne at Lex Luthor's villa. And we have to give it up to Zack Snyder for having such a keen eye for detail.
For including this painting behind Clark Kent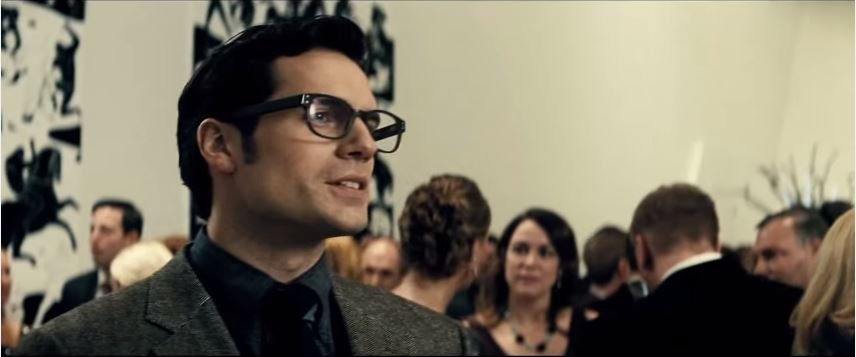 This painting, by Cleon Peterson, is called A Balance of Terror. The painting depicts a group of people savagely destroying another group. The two sections are marked by two distinct colors – black and white.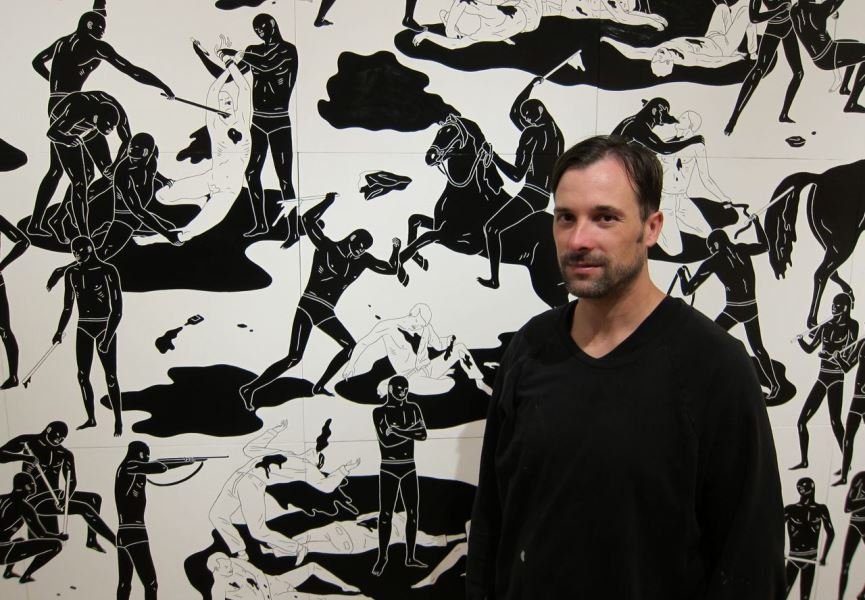 The figures in black are killing, torturing and mutilating the people in white, and the general tone of the entire activity being casual is quite unnerving. Peterson talks about the concepts of "Absolute Power" in his painting and that is the central theme of the Zack Snyder movie.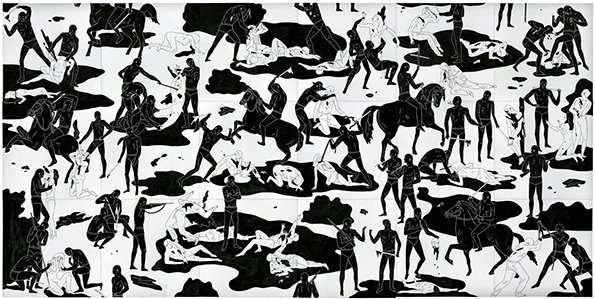 The eye for detail in superhero movies has always been keen but this subtle hint provides context to the entire battle. 
Bruce Wayne believes in taking out the threats whereas Superman thinks he's the beacon of hope who will protect humans from these threats. 
Bruce looks at Superman as a threat and the nervousness in him because of the sheer power of Superman is what makes him confront Kal-El.
The black figures in the painting are synonymous to Batman and everything dark about the caped crusader. Batman has been shown as a ruthless vigilante in the rest of the trailer. He is branding people and is acting very different from his characteristic self. 
On the other hand, Superman looks at Bruce Wayne as a menace who has a different idea of justice. The painting, A Balance of Terror, is how these two superheroes view each others as villains.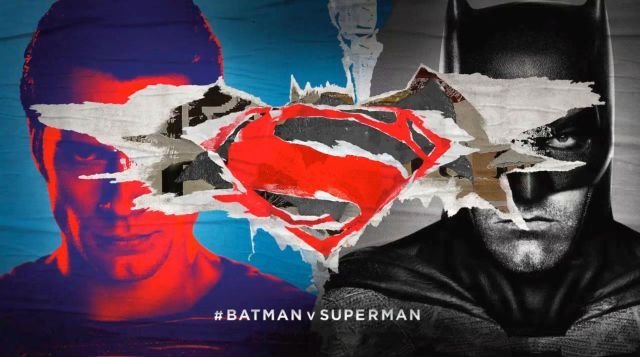 This difference in perspective is what fuels the rift between the two superheroes. Cleon Peterson's painting puts into perspective the entire feud and all the major reason that causes this rift. Batman v Superman: Dawn of Justice is supposed to launch the DC Cinematic Universe and this is the kind of smart filmmaking that can help DC finally crawl out of Marvel's shadows.
On a side note, Cleon Peterson has often been linked to Project Overgrow – a movement to help with the legalisation of weed.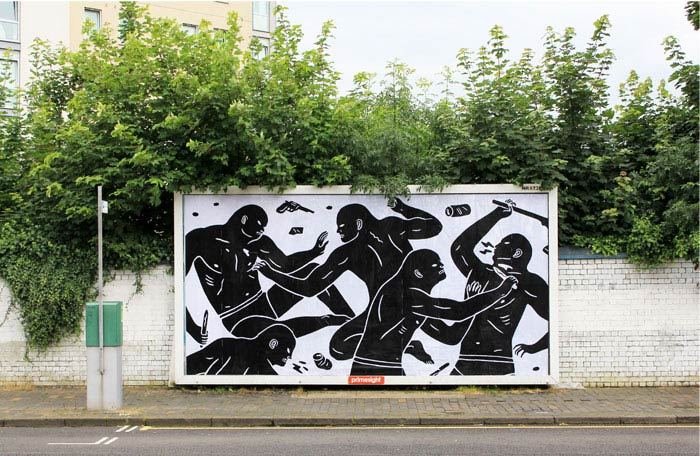 Did you know Ben Affleck is also pro-legalisation? His presence and the use of Peterson's artwork might also be a subtle win for the marijuana movement in the United States.
Batman v Superman: Dawn of Justice releases on March 25th, 2016.