Pankaj Tripathi is one of the finest Bollywood actors today, who has often been called a scene-stealer for his ability to win hearts even with a brief role. But the story of how he won his wife's heart is without a doubt one of the greatest stories he's been a part of. 
Pankaj and his wife, Mridula, have been married for 14 years and are parents to a young daughter. And their real-life love story is more powerful and heartwarming than even classic romantic movies.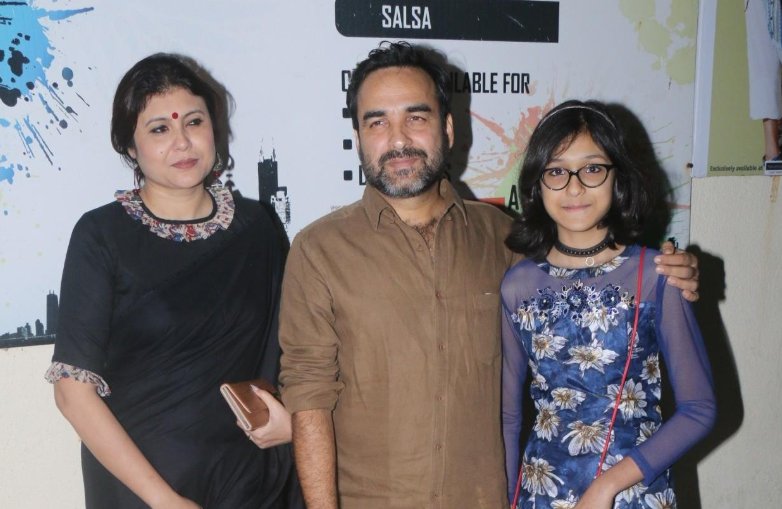 When he was in the tenth grade Pankaj had decided that he would not take dowry and have a love marriage because no one in his village had ever had a love marriage.
But falling in love with Mridula was something that happened in a moment. Simply put, even before he turned to acting, he had already experienced pehli nazar ka pyaar.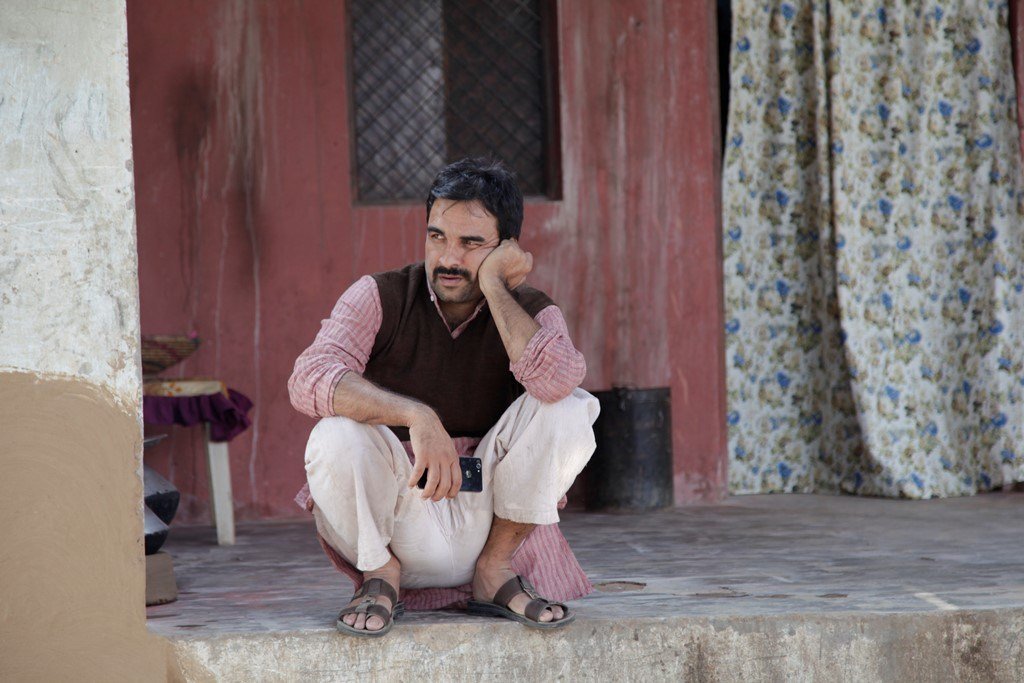 And he still remembers that exact moment when, on a Friday night in 1993, he first saw her. 
It was my sister's wedding and I saw her on the balcony of the terrace and thought to myself, "this is the woman I want to spend the rest of my life with." And I did not even know who she was, or what her name was, at the time.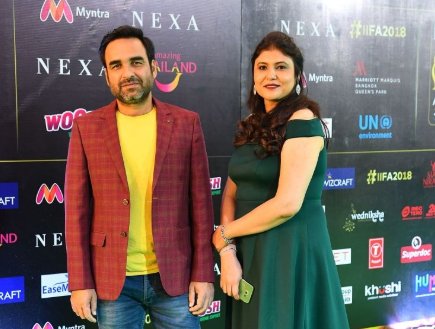 She was living in Kolkata and he was studying in Delhi, and staying at the NSD hostel. At the time, 'dating' was still an alien concept. 
But the two had letters – that came once in 10 days – to look forward to, and a fixed phone call at 8 in the night.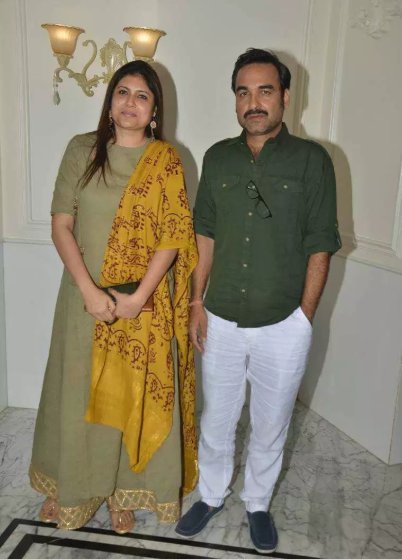 They finally got married in 2004 but over a 12-year long courtship period, Pankaj battled long-distance, fixed phone call times, and family barriers, all in the pursuit of true love.
Because Mridula was his brother-in-law's sister and being a Brahmin, it was against their caste to marry in a family where his sister had been married.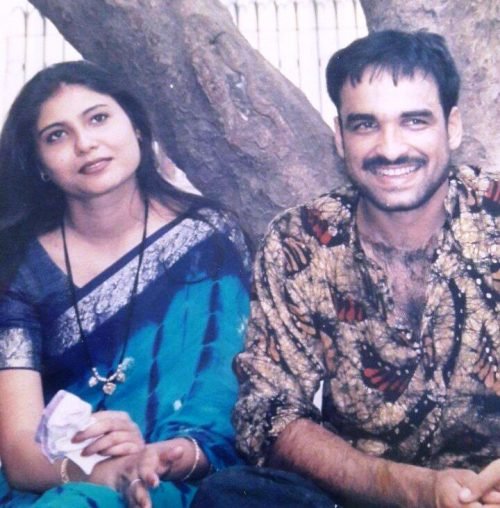 Yet he was sure that Mridula was the woman for him and went ahead with his decision. And after 26 years of being together, his love for her is still as rich, warm, and honest as it was the first time he saw her. 
And the bond the two developed after marriage, the struggles they faced, and the support they provided to each other is a major reason for that.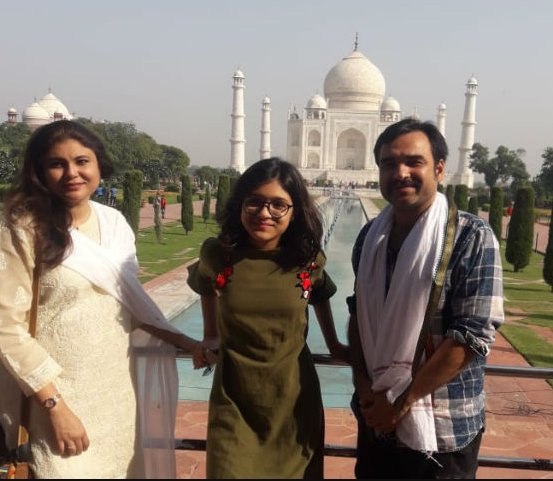 Mridula supported Pankaj when he was still a struggling actor, still waiting to land that one role that granted him the recognition he so rightly deserved. 
Pankaj had been doing small roles in movies since 2004, but recognition only came his way in 2012 (with Gangs of Wasseypur). And in these eight years, his wife was his biggest support system.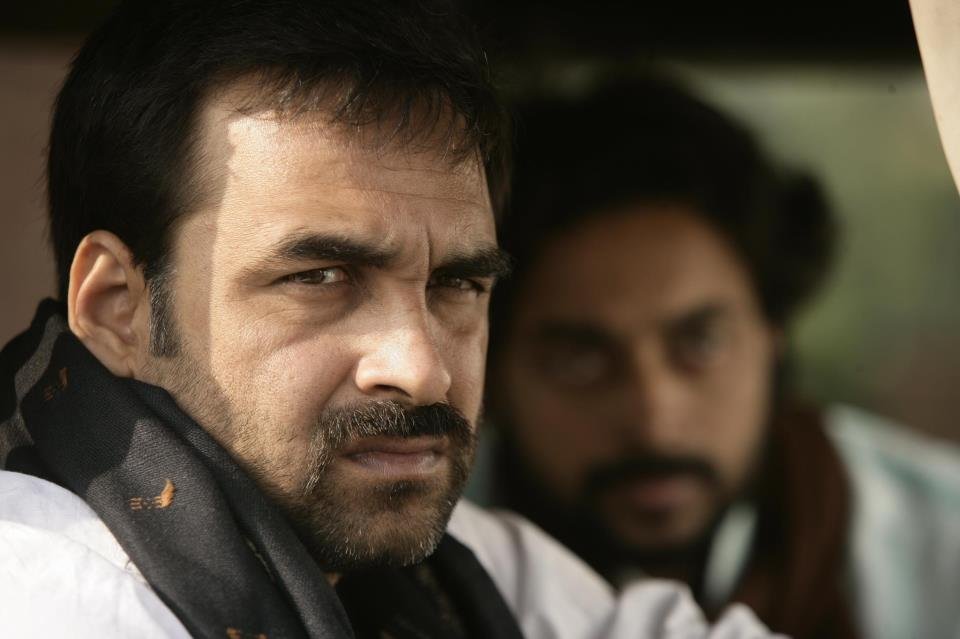 As a teacher, she looked after the house and let him wholeheartedly pursue his dream. Till date, for Pankaj, she was – and still is – the man of the house. 
Today, whether it is taking his family out for trips or cooking for them (a hobby he is extremely fond of), for Pankaj his family – and his wife – are at the center of his world.