Last week, Bollywood actress Parineeti Chopra and Aam Aadmi Party (AAP) MP Raghav Chadha were spotted hanging out together in Mumbai on two back-to-back days. As the case often is with social media, dating rumours sprung on the Internet.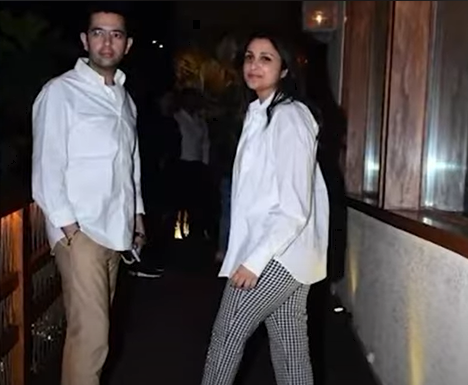 While the reports about their duo remained largely unconfirmed, Sanjeev Arora, another MP from AAP, took to Twitter yesterday to bless their union. Naturally, his tweet went viral, and fans are wondering if the duo plans to get married.
Given the two have not acknowledged anything publicly, people aren't entirely convinced with the word around their alleged union. An exclusive report by India Today claims they're NOT dating and that they are just good friends, having studied together at the London School of Economics.
Papprazzo account, Viral Bhayani, has also recently posted a video of the actress on Instagram. In the clip, a group of photographers are seen enquiring from the background if the rumours are true. The actress simply smiles throughout and bids them goodbye. Take a look.
Nevertheless, the tweet by AAP MP has escalated the speculations. Here's how people on Twitter are reacting to it.
While we can make a choice to believe anything basis hearsay, only the duo can shed light on the truth.