On the current season finale of Koffee With Karan, Karan Johar invited Bollywood's leading ladies, Kareena Kapoor Khan and Priyanka Chopra Jonas. 
Now, both Kareena and Priyanka are not just superstars in their own right but have also been a constant fixture on the (in)famous Koffee couch. 
A fact that Karan was quick to brew, as he took the duo through their Koffee journey. And it was clearly a journey full of a fair share of catty comments, some hard-to-find instances of love, and a whole lotta fun.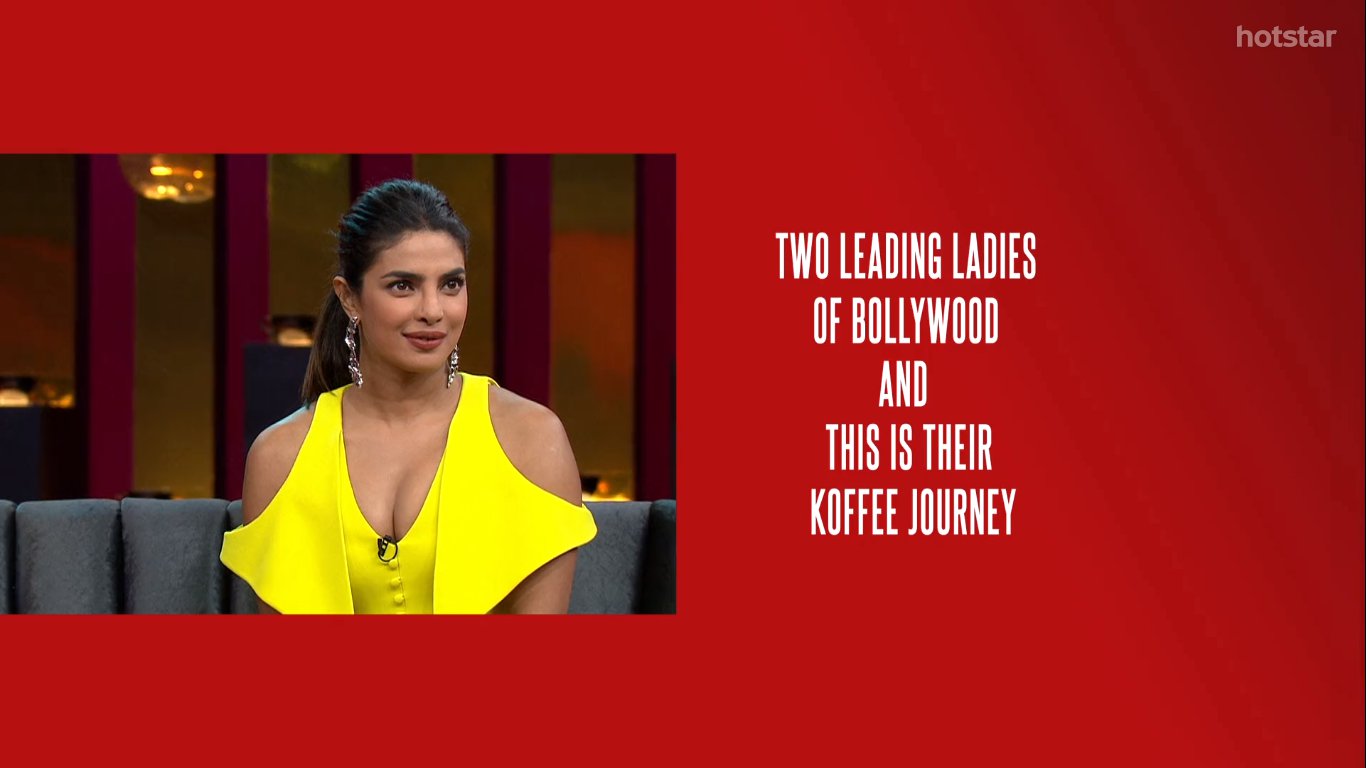 Like the time when Kareena used an interesting tagline to describe herself.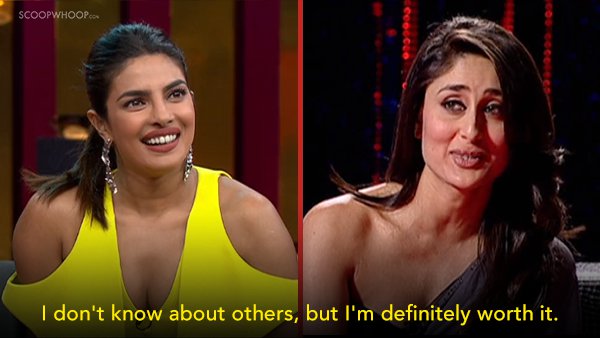 Or when Priyanka had an equally interesting choice of caller tune for Bebo.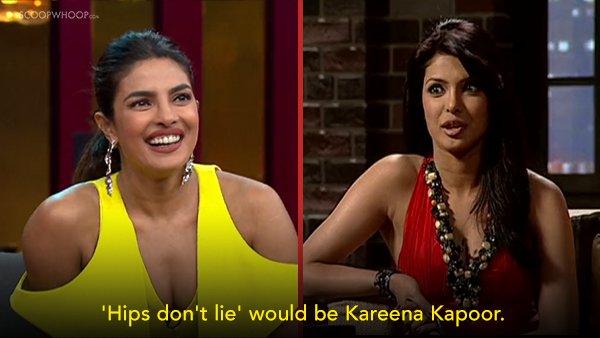 The two, in the past, also had a lot to say about each other even when not on the show together. Especially when Karan was posing questions like who'd be in the second position if Kareena was in first.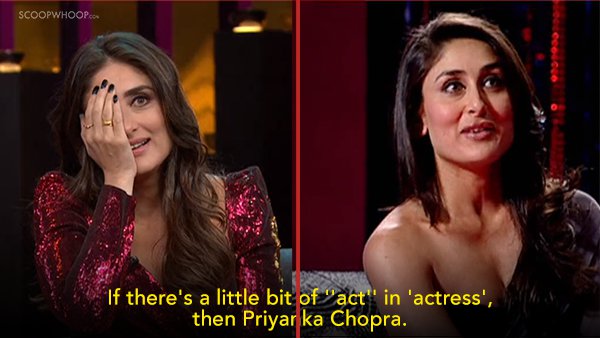 And Priyanka definitely did not hold back in taking the comments made on her, and wittily turning them around.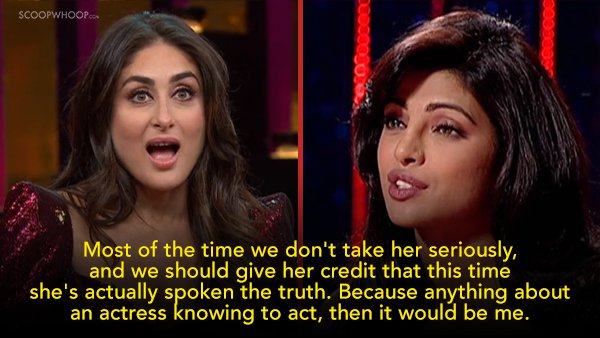 Of course, it was hard to forget the time when Kareena asked about Priyanka's accent, and Priyanka had a response that even Kareena remembered till date.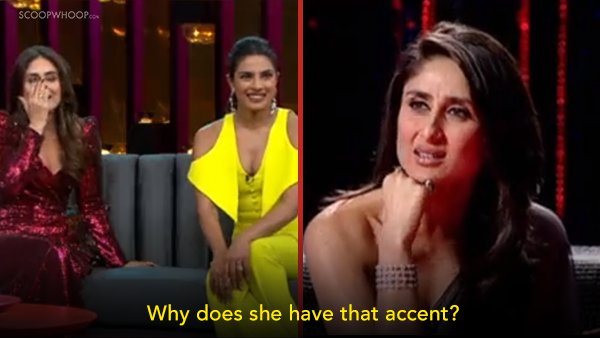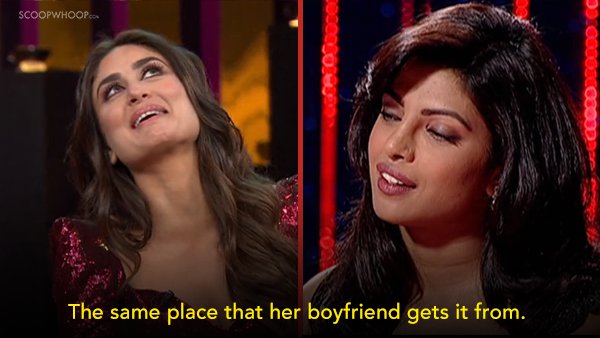 And in the middle of all the sarcastic comments were incidents that indicated that the two may not be BFFs, but there was mutual respect.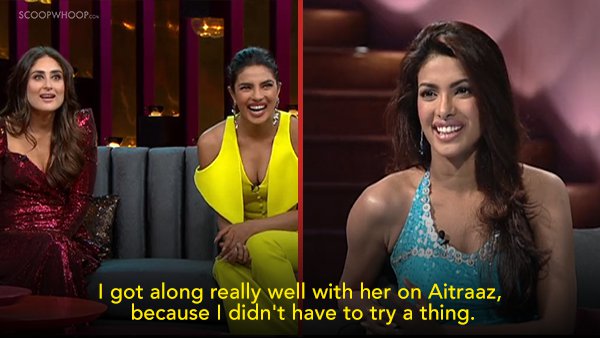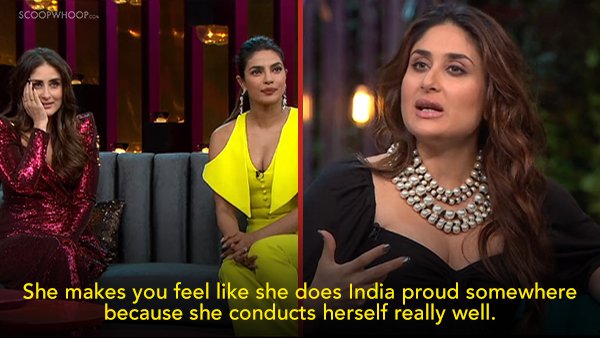 But, more than respect, and even love, it was humor with which Kareena and Priyanka reflected back on their journey and their 'young diva' selves.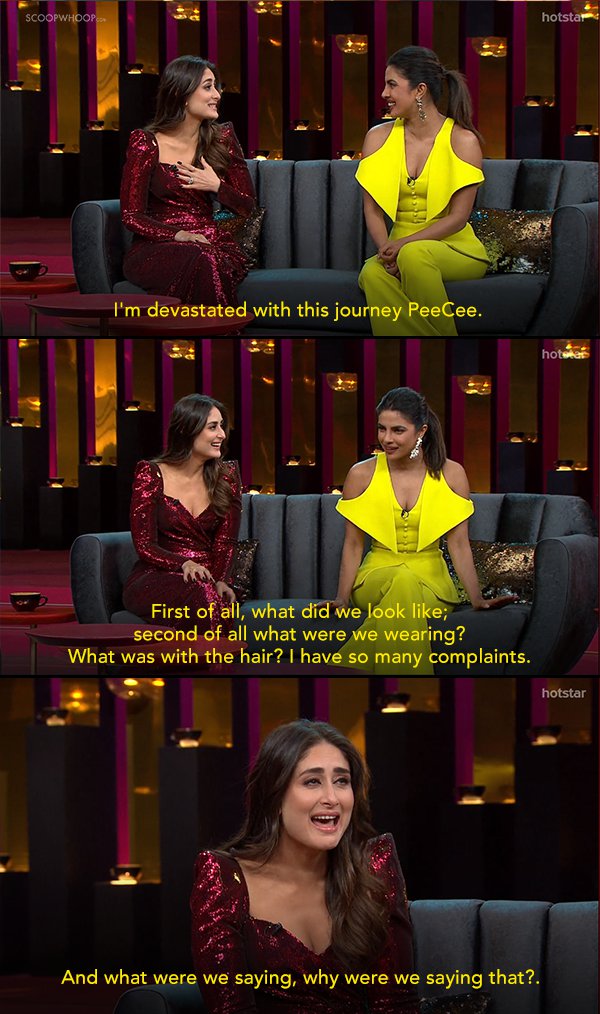 The two were quick to admit that they were drama queens, but a lot had changed in their long journey in the world of entertainment.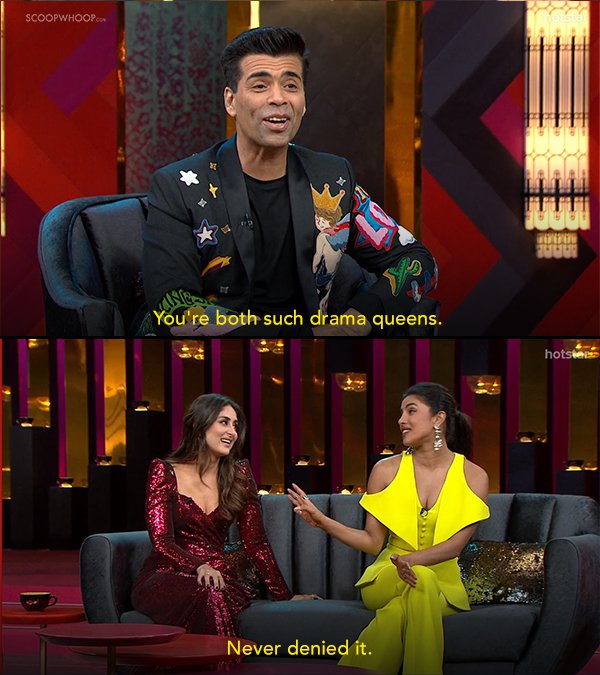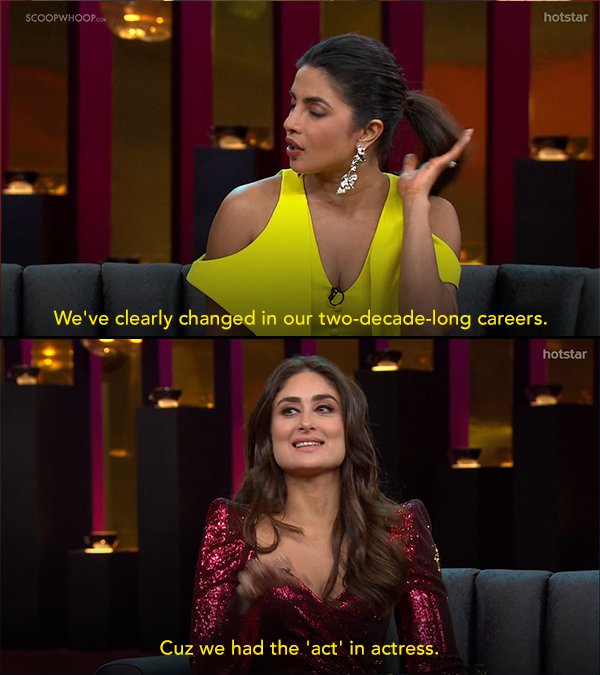 Watching the two of them reflect on their journey was how most of us react when social media sites throwback our memories from a time long, long ago. And seeing this side of two of Bollywood's most famous divas definitely had us rooting for #girlsquad (and hindsight maturity). 
Design credits: Aakanksha Pushp