Let's just admit it. Single life may appear all great and fine for some time, but loneliness can be a real bitch at times. There, I said it. And as a forever single woman, I truly am speaking from experience. 
And perhaps actor and screenwriter Sainee Raj also spoke from experience, when she performed her hilariously accurate piece, 'Plight of A Single Girl', for UnErase Poetry. 
She begins her piece by talking about the first unfortunate realization of single life – that most dating apps are actually ' a waste of time'. 
She continues to talk about how, through apps, common friends, and drunken girls nights, she met different types of men – and none of them made her 'withered flower' bloom again.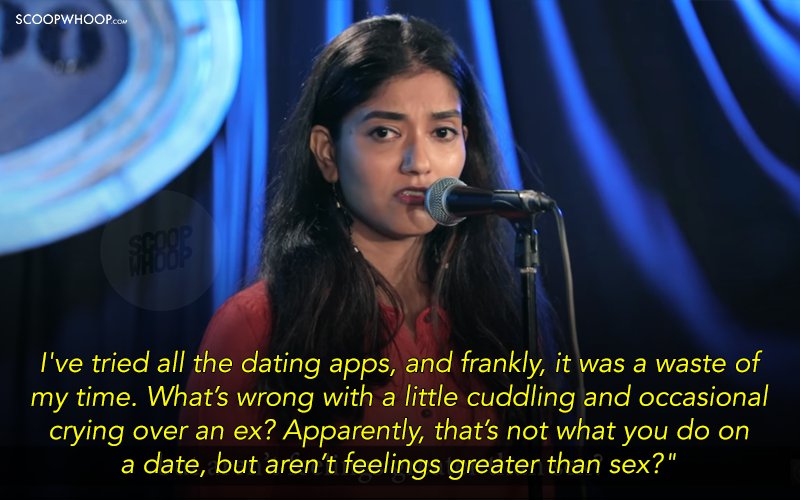 From the gym lover who loved 'going down' to the gym to the brooding artist aka fuckboi who assumed more about her than those online quizzes, she had no luck finding anyone, let alone, 'the one'.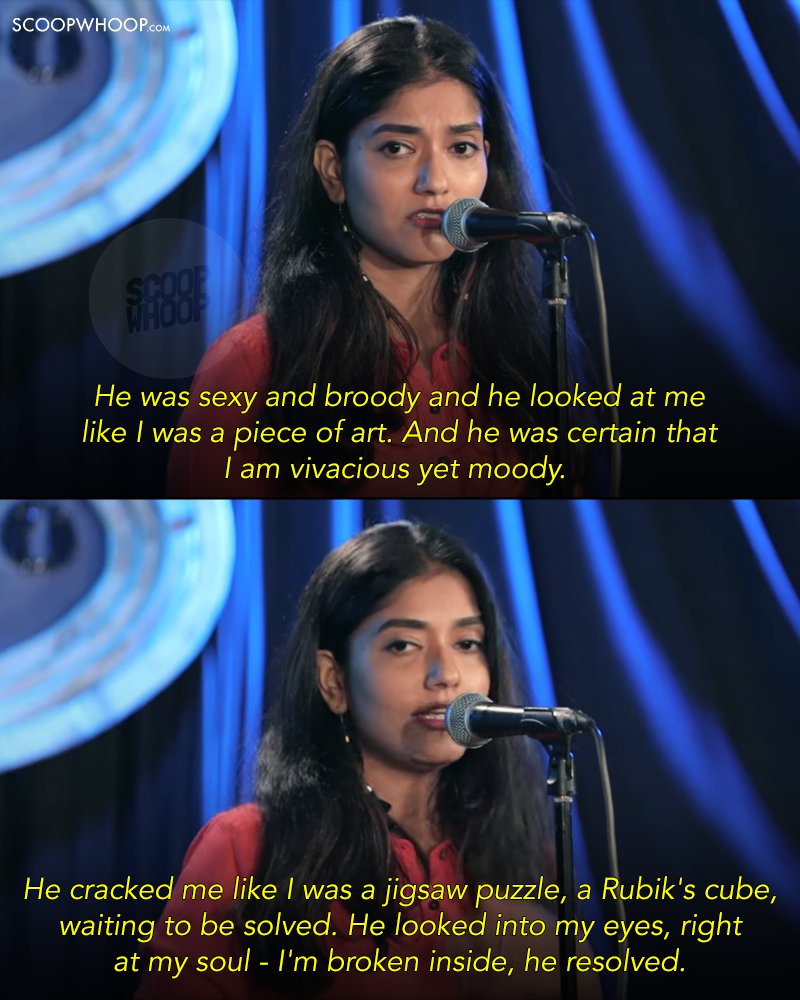 There was the guy who looked like 'The Rock' and had the personality of one too. And another one who was just as shy and underconfident as she was – and so, the date ended before it even began.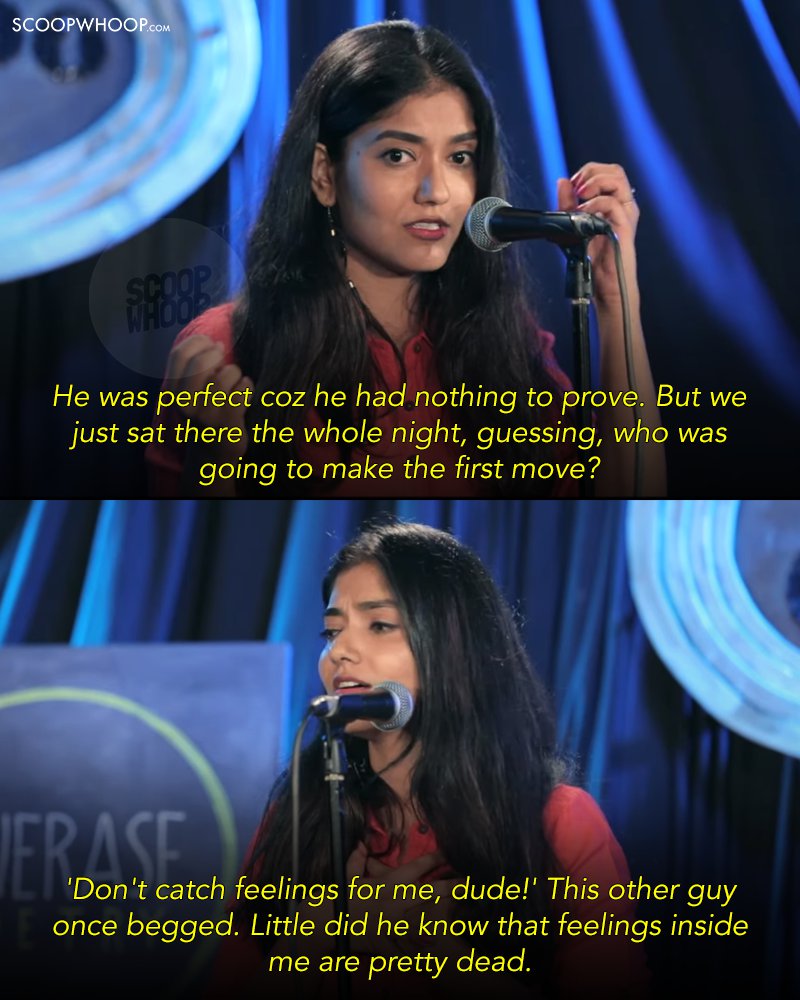 But after a fair share of all misses and no hits within the dating circuit, Sainee decided to make her own damn self her priority.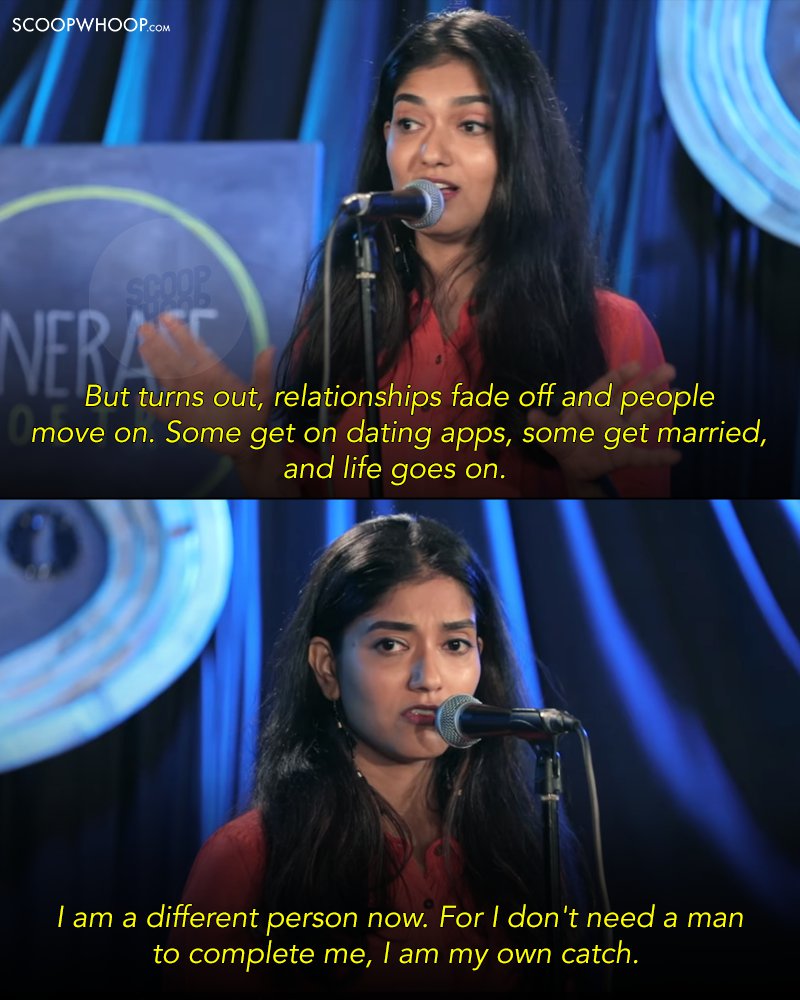 But watch the complete video here, till the end, to take in the amusing and relatable ending. 
It does appear that the perfect man is found in the same place as the unicorns. Who's joining the search party?
Design Credits: Kumar Sonu