There was a time when Bollywood movies had a knack for showing sex/love-making scenes in the most innovative way. We have come a long, long way from the time when sex meant flowers touching each other, a butterfly landing on a flower, or pigeons coo cooing. Good old Bollywood never dared to show people making love. Because, haaye haaye!  Bharatiya sanskar.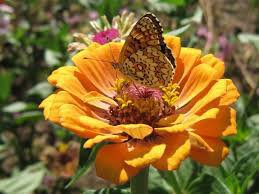 Ironically, when it comes to songs and sexual innuendos, Bollywood has never minced lyrics. With some exceedingly smart video techniques, sly camera angles, and sneaky Hindi words, Bollywood has managed to get away with songs about sex masked as innocent love songs. By the way, way to go Censor Board. But, not anymore. 
You'll blow your brains out after you see that these were the songs you hummed in your childhood.
1. In the night no control
Akshay Kumar and Rekha rolling around in mud, and Akshay feeding her strawberries, chocolate sauce, and pouring milk on her legs. Now that's an overdose of sexual innuendos. Oh, there's a shower scene as well. 
2. Main maal gaadi
With many hmms and ahas, the song starts with Juhi Chawla and Anil Kapoor on a mattress. A few seconds later, Anil Kapoor culminates and so does Juhi (If you know what I mean). The choreography has a lot of pelvic action too. Too much, if you ask me. 
3. Rukmani rukmani
Well, I think this song is a lot about voyeurism, because hey! Who the hell asks, shaadi ke baad kya kya hua, khidki me se dekh zara. This song is all out there, no holds barred because- Piya ne godh me fir bethaya pyaar se. 
4. Ring ringa ringa
Khatiye pe main padi thi, aur gehri neend badi thi…ek khatmal tha sayana who went into the chunari! I think that says everything! And this one's pretty recent too. 
5. Khada hai
Khada hai, khada hai, that's how the song starts. What were they even thinking? This should have Disturbing Content warning written all over it. 
6. Din me leti hai
Whoever choreographed this song really liked a certain position having no relation to a cow or a girl. Don't even get me started about the lyrics, din me leti hai, raat me leti hai, subah ko leti hai, shyaam ko leti hai.  Clarification, it's not leti as in lying down. It's leti as in she takes it. Ugh!
7. Gup chup gup chup
Throughout the whole song, this girl is asking forgiveness for mistaking her sister's husband for her lover and sleeping with him. She says, she mistook their identities because- Behnoi tha piya jitna lamba. Now that's very convenient, you sly girl. 
8. Bholi bhaali ladki
Well, khol tere dil ki pyar wali khidki is definite double entrende. I'm pretty sure you figured this out by yourself. Watch the whole video to get some real sneaky nasty scenes. 
9. Angoor ka daana hun
You'll want to un-see and un-hear this song, but I'm really sorry to tell you, there's no way out of this. Angoor ka dana hun, sooyi na chubha dena, I think that says it all. Man, what imagery! 
10. Rat song
The song is pretty much a lot of gibberish, but then it drops the bomb. Saif Ali Khan sings, Main laaya hun chooha apna, kaha hai teri choohi? Really? You refer to your thing as a rat? Who would do that? That's a really bad way of personifying a rat, by the way. I feel for the rat.
11. Chu chu chu
Well, chu chu chu is enough to give away the song, right? But as it goes further, the epicness only increases. Khol ke leti rehti hun main haathon ko darwaaze, pawan chale toh mann me agan koi na jaage! 
12. Hum toh tambu mein bambu lagaaye baithe
Hum toh tambu mein bambu lagaaye baithe, Maine zor lagaya, haath se bhi dabaya! Seriously Amitabh Bachchan, what the hell were you thinking?
13. Gutur gutur
Chadh gaya upar re, atariya pe kabootar re. Panchi deewana, chug kar daana, ud gaya phar phar re. Full marks for using bird imagery with such inappropriateness. If that doesn't remind you of a one night stand, then you are one innocent soul. 
14. Teri lelun baahen
Teri-light saber sound–light saber sound again! Khol ke mujh ko dede, Aaj tujhe main dungi .These are the lyrics from a song in 1984, and they blame us millennials for thinking dirty. Huh? 
15. Pinjare me popat bole
What is it with old songs and using bird imagery to convey sexual activity? Guess, we'll never know. But man, meri mynah tu jab jab bole, pinjare me popat bole! Way to go yesteryear lyricists who used sexual innuendos using poor birds, bees, and butterflies!
Have fun scarring yourself for lives, you guys! And please don't thank me, this is the least I could have done for you lovelies.