Okay, I'll begin this by saying that if you haven't watched Fleabag, I am afraid this article won't make much sense to you and I will be very, very disappointed.
Not for the article. Well, yeah, that too. But more importantly because you are missing out on one of the most perfectly written comedies of our times.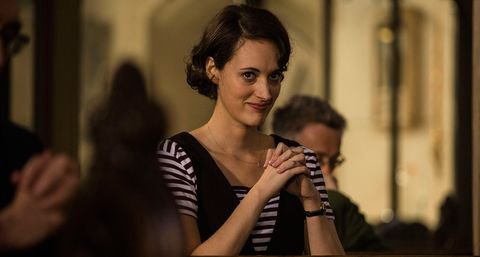 On the other hand, if you have watched Fleabag, come on – let's obsess over PWB together. 
Keeping the show aside for a bit (because it will derail me for 2 hours), let's look at the amazing pictures from her shoot with Vogue.
The winner of multiple Emmy awards, Phoebe was on the cover of Vogue recently, looking as eccentric as her character in the show.
For instance, these shots inside the bus (*dying for that dress, btw*).
Now, all said and done, Phoebe is British and nothing says that more than this picture. 
And look at her being Fleabag's alter-ego here. 
My personal favourite, though.
Just when I thought I couldn't love Phoebe more, these regal pictures took my social media by a storm. I have accepted my obsession ain't gonna end.